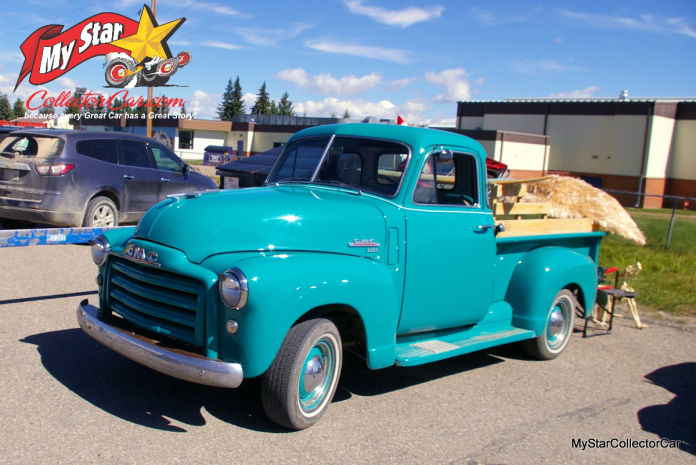 Brian Johnston is the kind of guy who has blazed his own path in life for several decades.
Every farm kid on the planet is aware of the hard work needed for a successful farm, particularly a mixed-farming operation like Brian's granddad's farm. Brian was ready, willing, and able to tackle the farm life, even as a five-year-old, when his grandfather owned a 1951 GMC truck that was a work vehicle for his operation.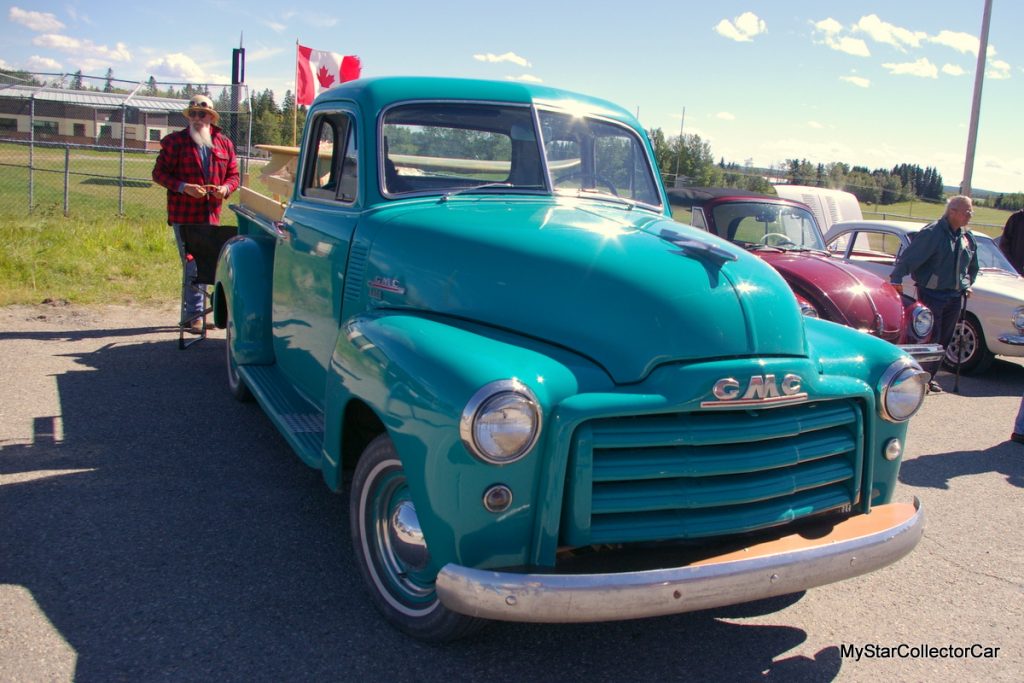 The work was hard, but Brian thrived on it and always associated his childhood with his grandfather's '51 GMC because he also learned how to drive it at a very young age. "It was a legacy I had to replicate", concluded Brian, so he searched for a 1951 GMC that could take him down memory lane.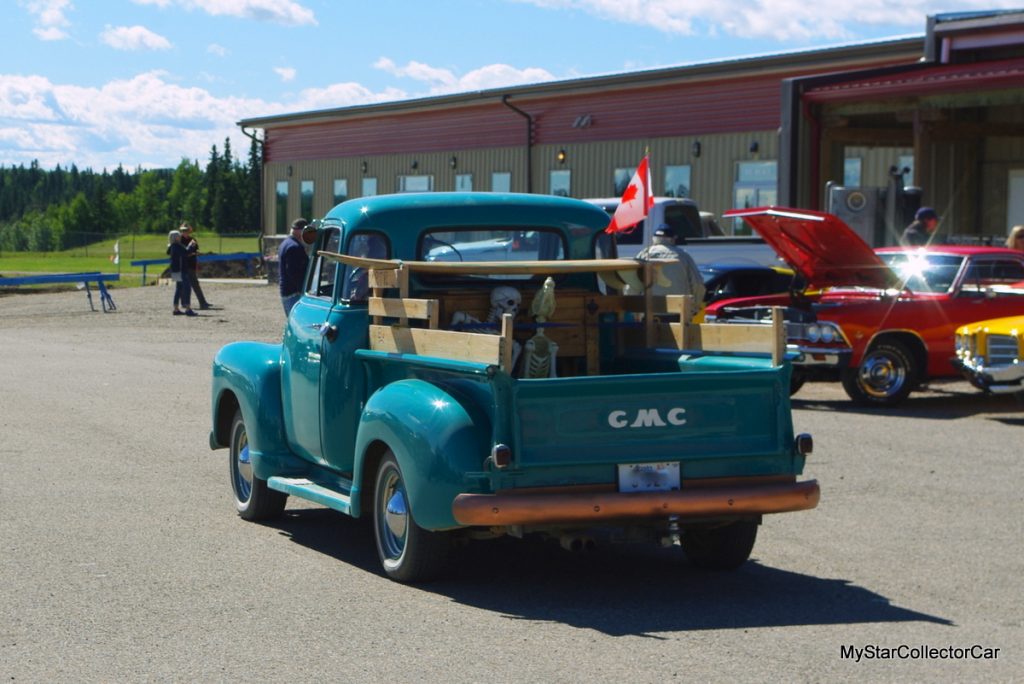 About 11 years ago, Brian was finally able to find a suitable 1951 GMC truck to remind him of those happy days as a kid on Grandad's farm.
Brian's truck afforded him an opportunity to add a few of his own choices into the mix, although he wanted to keep its original six-cylinder engine and manual transmission. The interior has been redone and the exterior now sports a 1957 Chevy Bel Air blue paint job because "the original colors were horrible", in Brian's words.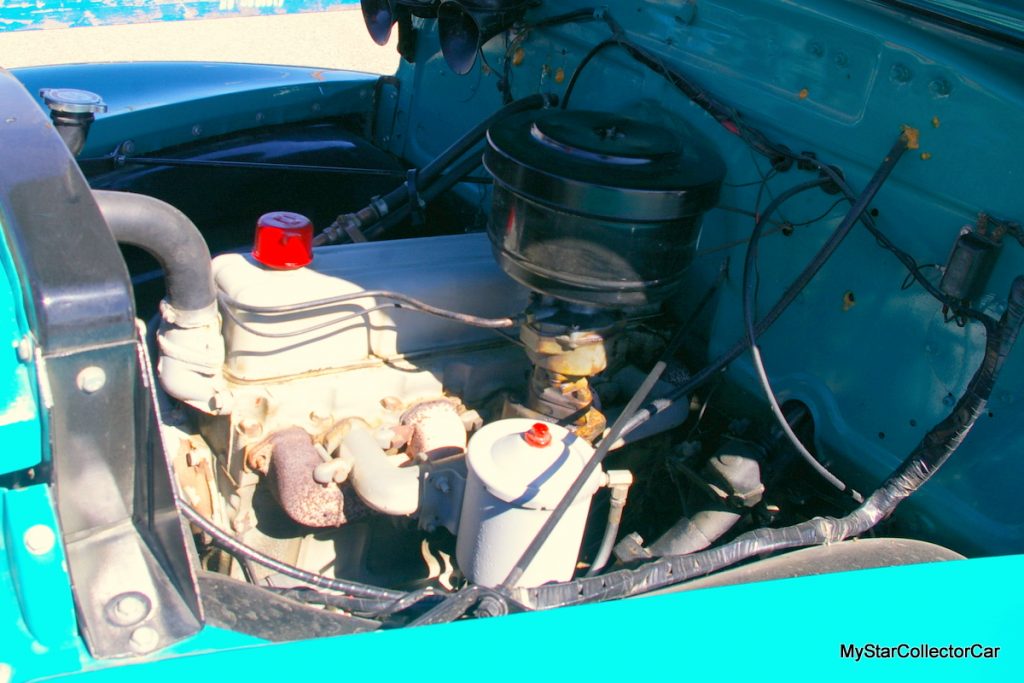 Brian labeled it a daily driver, although he resists any plan to drive the truck on snow because it has "zero traction on winter roads", according to him. However, Brian felt the truck does have reasonably good heat for colder days on the road — albeit non-snow days for this classic GMC pickup.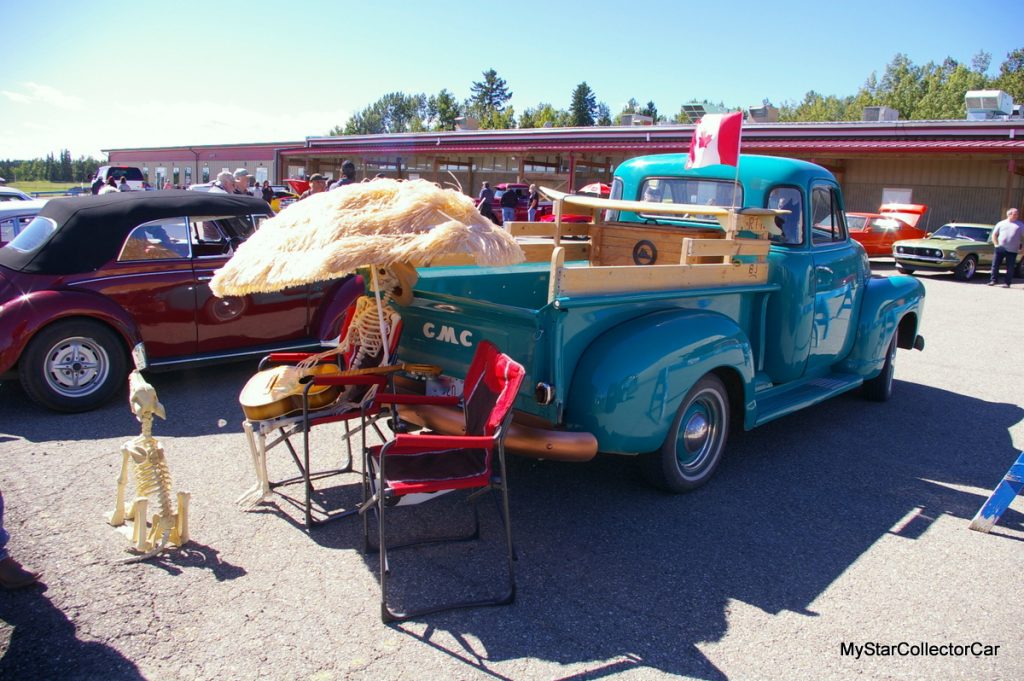 The '51 GMC still has its vacuum wiper system that requires a balance between a clear windshield and engine RPMs that won't stop the wipers on a hill, but Brian is a veteran of this finicky system and copes rather easily with it.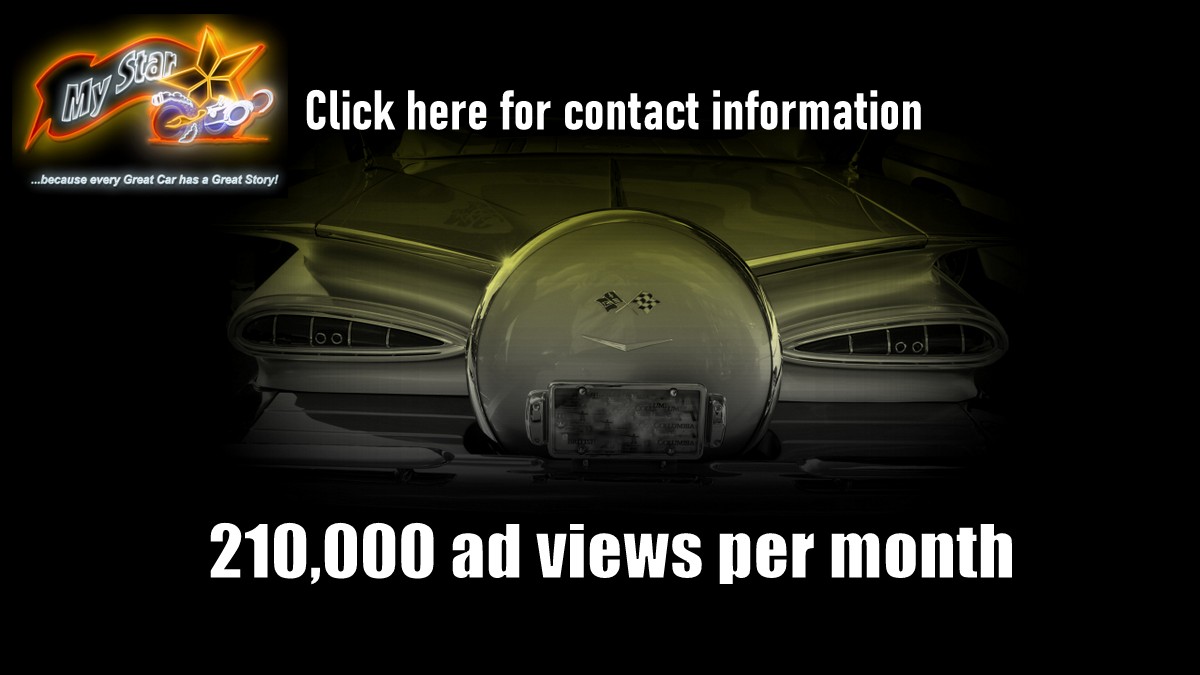 The truck is not exactly a speed demon on the road and "will only hit about 55 mph downhill with my wife pushing", according to Brian. However, he added, "It's not the destination-it's the journey we're on".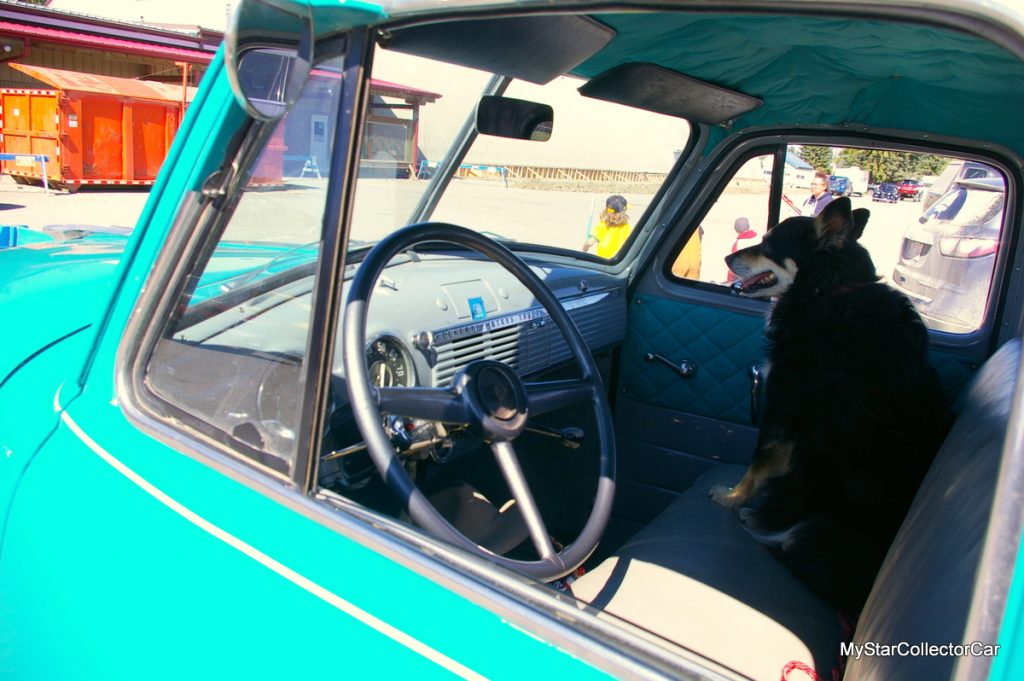 The trip down memory lane is an obvious one for Brian, but he also enjoys trips with his wife in the GMC. The truck never had a radio, so he enjoys every opportunity for "the wife and I to talk while we drive down the road". He added; "We have no option but to speak with each other, so we tell each other how beautiful we are".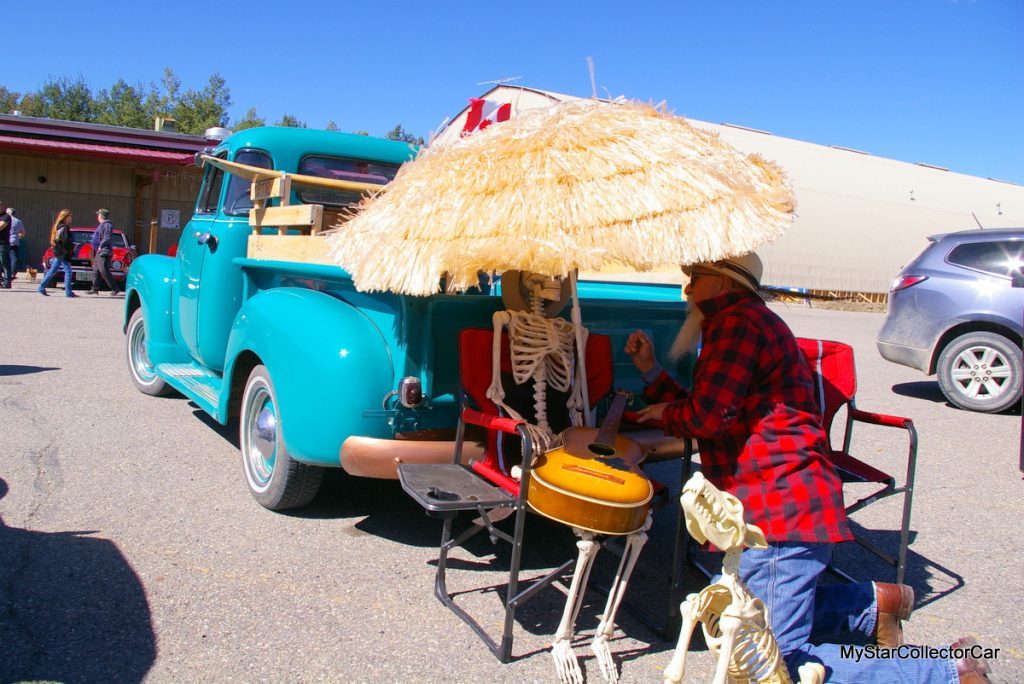 As mentioned earlier, Brian is quite a character-and a stock-powered 1951 GMC 9300 ½ ton pickup is exactly the right choice for him because the classic truck plays such an important role in his past and present life.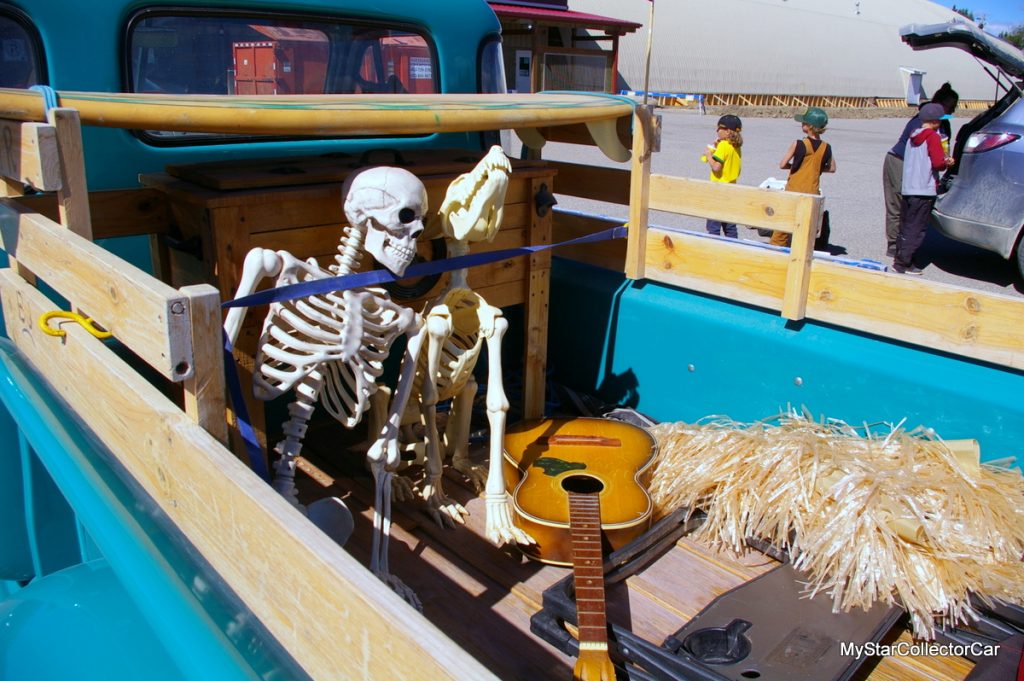 Just ask the skeleton dog and person in the back of his truck.
BY: Jim Sutherland
Jim Sutherland is a veteran automotive writer whose work has been published by many major print and online publications. The list includes Calgary Herald, The Truth About Cars, Red Deer Advocate, RPM Magazine, Edmonton Journal, Montreal Gazette, Windsor Star, Vancouver Province, and Post Media Wheels Section.