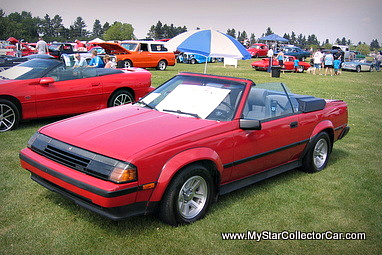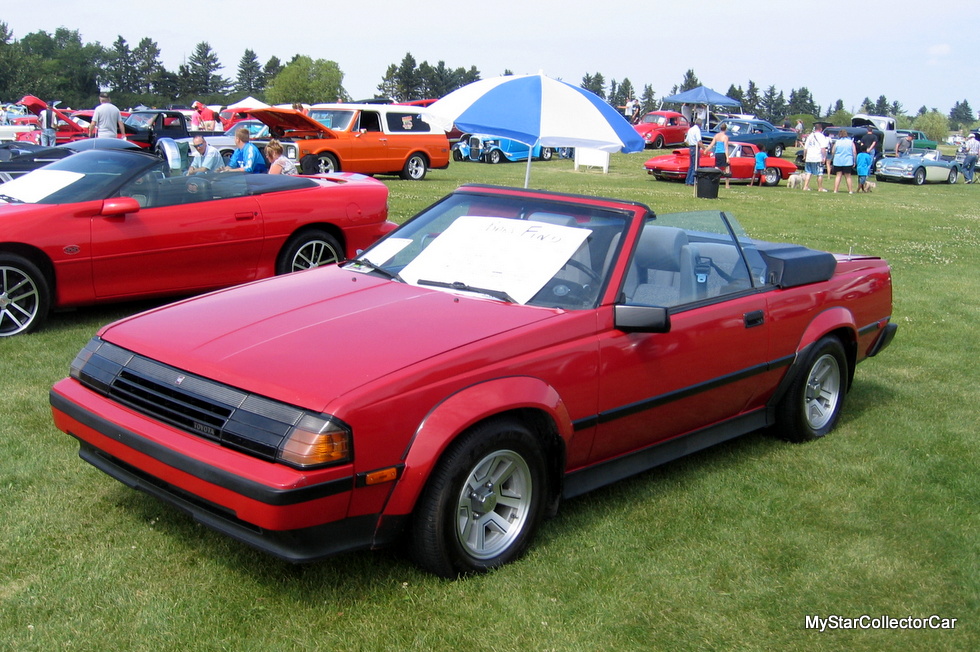 We attend many car shows every summer and one of the constants at every show is that we never see a 1984 Toyota Celica convertible because these cars are as rare as good reasons to drive them in the winter.
It turns out that this Celica convertible was never again driven by its first owner in winter after that owner spun it on an icy road and then put it on ice in storage every winter, figuratively speaking of course.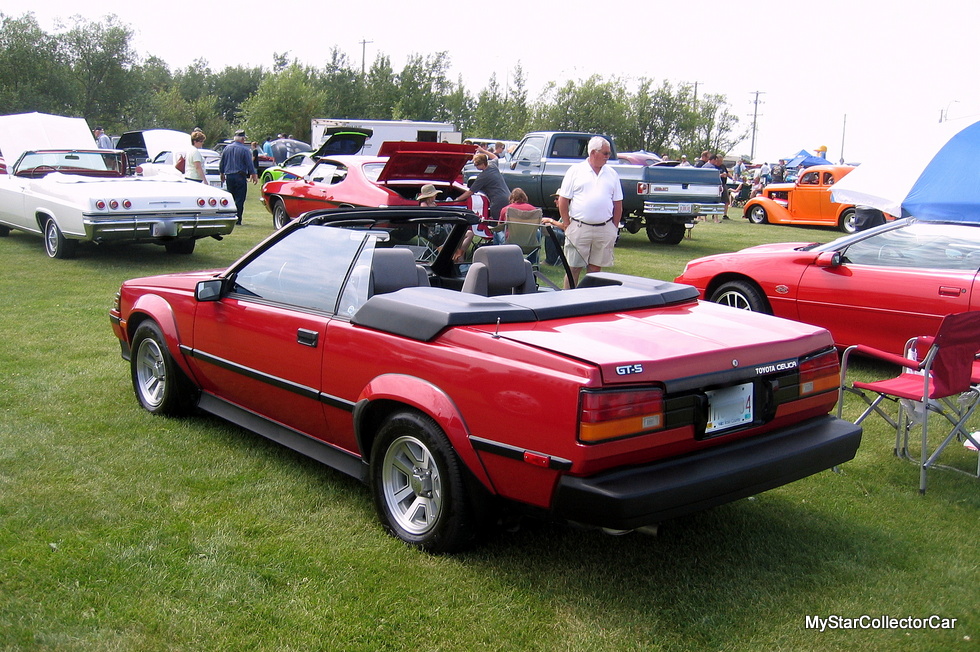 The result was a limited production vehicle that was actually modified into a convertible by a sub-contractor custom builder who changed them into drop-tops. The fact that this Celica convertible ended up with a timid first owner meant that the car was never subjected to the ravages of winter and thus wears its 29 years very well.
John Clayton is the Celica's second owner and he has a lot of respect for his convertible because he knows that it is a rare car. It could be legitimately claimed that his Celica is a barn find because he found it in storage and managed to purchase it from the previous owner about six years ago.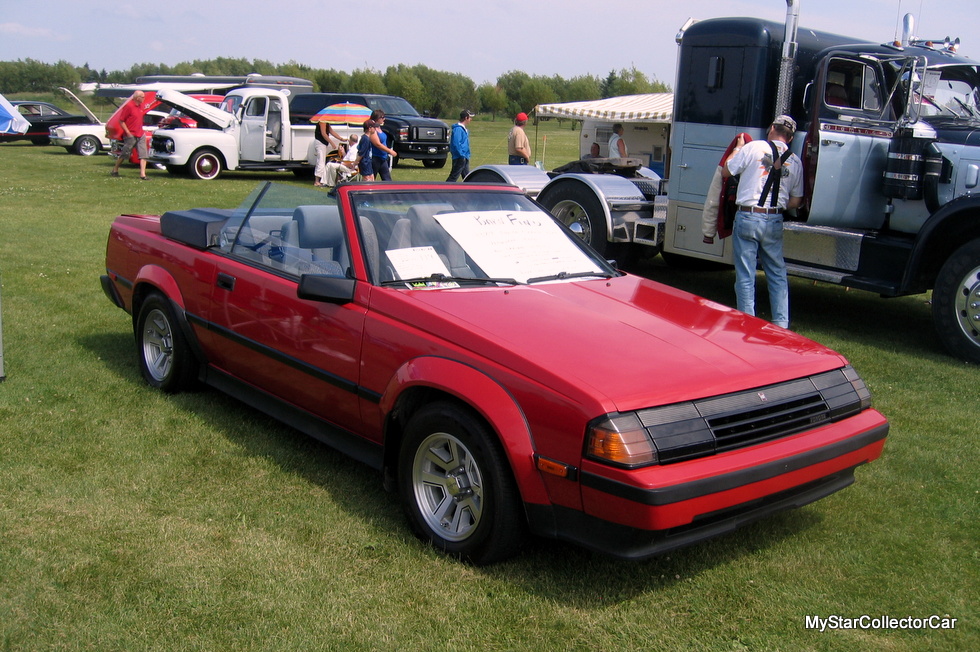 The car is fully loaded with options and every creature comfort found in a 1984 Celica. John and his wife have put about 20,000 miles on it since their purchase, one that was made largely because they had never owned a convertible.
A limited edition Toyota Celica convertible is a great way to break into the drop-top world and they love to take this baby on tour. The car has been ultra-reliable and its only repair was a water pump replacement since they became owners of the 'vert.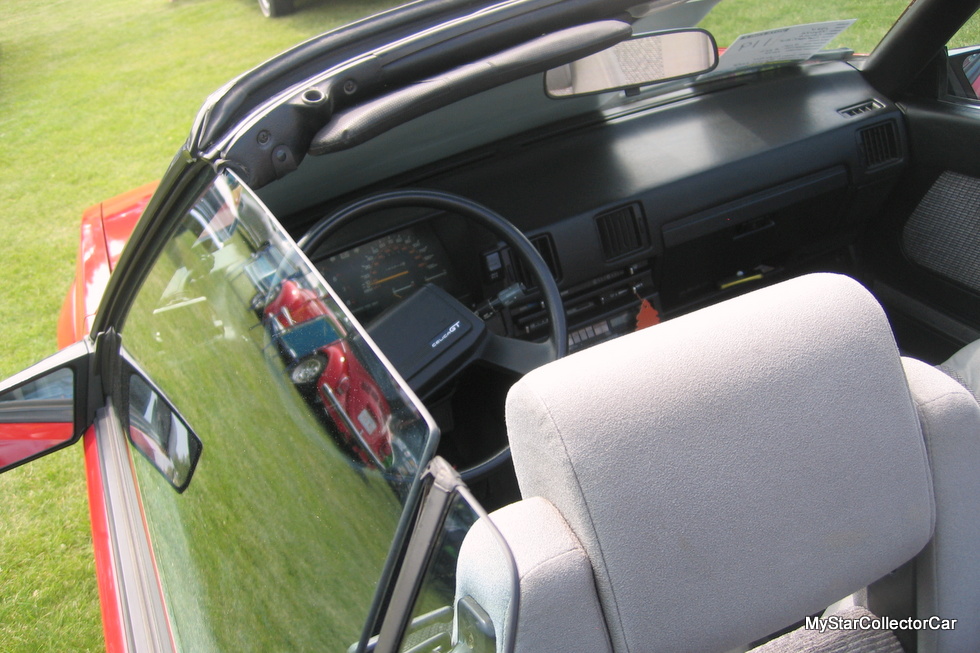 They are  not afraid to take the car on long trips because it has been a solid and dependable performer on very journey. Even the clock still works on their Celica.
The car also pulls down around 30 mpg on the highway, so it even adds great mileage to its long list of reasons to own it. John is a pretty amicable kind of guy and was more than willing to answer any questions about his Celica from curious onlookers.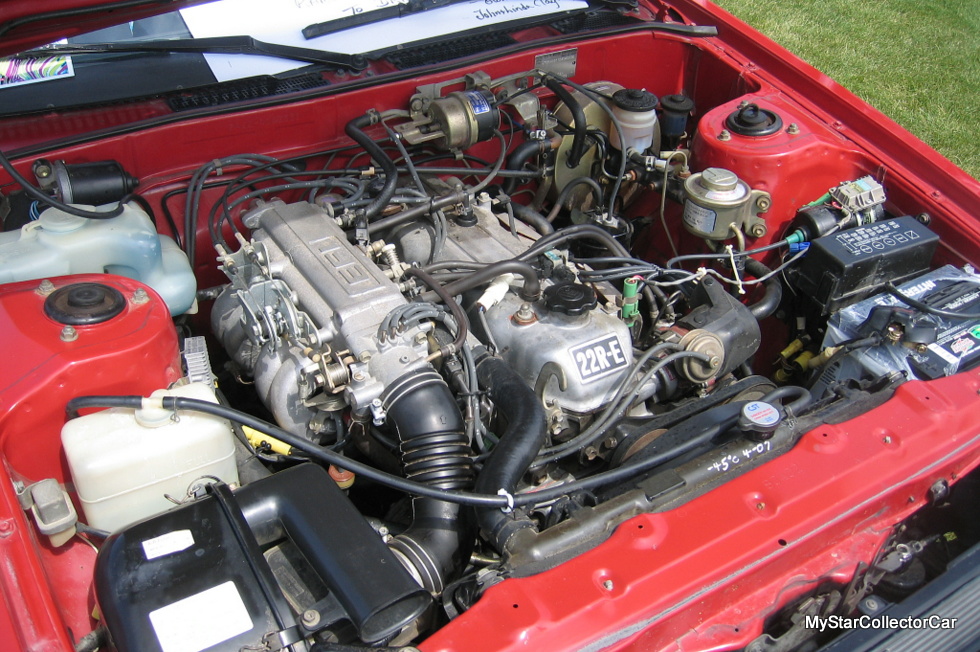 In fact, there were plenty of onlookers to be found around the convertible because most of us had limited knowledge about these unique cars from the Reagan era. We were vaguely aware of their existence and rarely saw them on the road because of their low build numbers (5000 according to John, with 500 of them shipped to Canada).
That rarity factor is the primary reason we got excited when we saw this red beauty at a summer show and realized that we would not likely see another one any time soon during our car show travels. John was able to fill in the blanks about his car's personal history, as well as the production history of the unique convertibles from Toyota.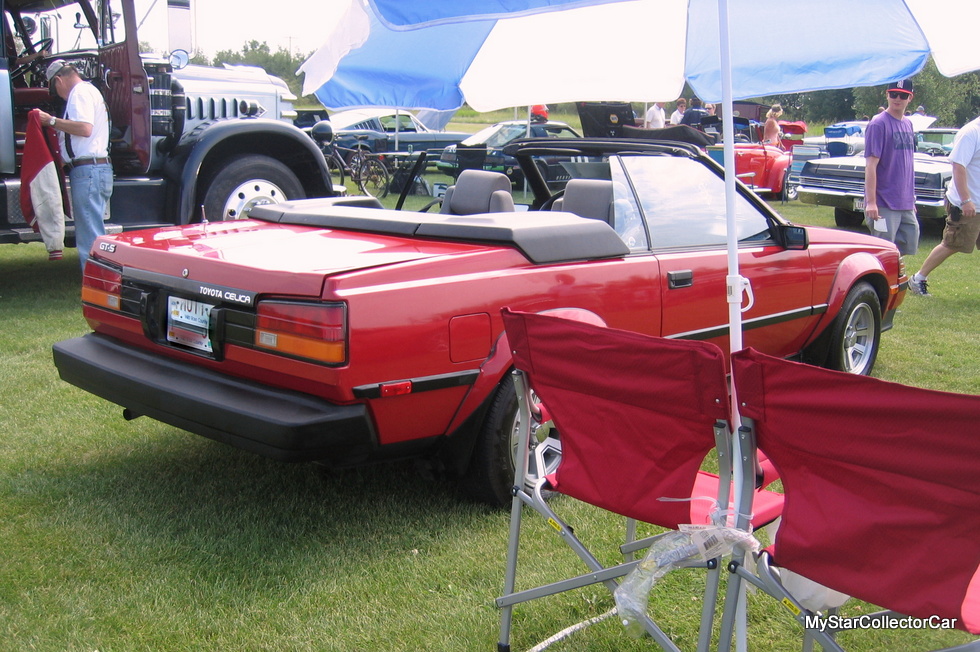 John and his wife will always be willing to answer questions about their convertible, even though they would likely prefer to be on the road in their Celica, but only in the summer months like the previous owner.
Jim Sutherland