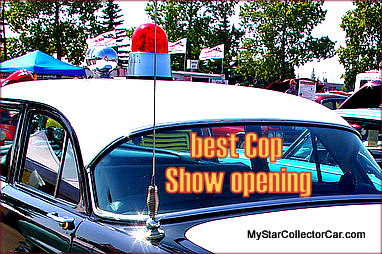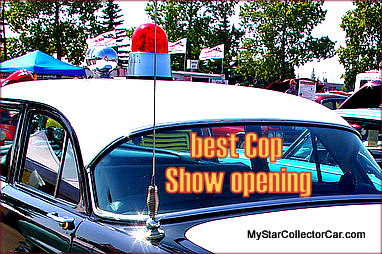 I may be overly qualified to make the call on this topic.
I have been a TV addict since I was a preschooler in the late 50s, and I still consider television to be the finest educator in my life, so I believe that I can make a well-informed opinion about the medium.
The fact that my television roots extend into the pre-Kennedy era in the White House means that I can include the 50s TV shows in my range of expertise.
However my choice for 3rd place has its roots in late 60s TV and takes place on the mean streets of LA-'Adam 12'.
The first and only requirement of my contest is the generous use of police cars in the opening credits and 'Adam 12' fits the guidelines. The dispatch message is a call to action for the boys to roll, and the 1968 Plymouth Belvedere is the starring set of wheels in the introduction to season one of 'Adam 12'.
Malloy pinned the Belvey down a straight stretch of LA pavement as he and Reed tackled everything and anything each week in the half hour crime show. It was a magic sequence that opened up endless possibilities for the boys every time they jumped into the car.
Number two on my list came from the 50s and was an early pioneer in cop car TV shows. 'Highway Patrol' had a no-nonsense theme song that suited its no-nonsense message every week.
Highway Patrol's star was Broderick Crawford, and he never built his acting career around a comedy theme.
The opening sequence was filmed from above the highway and involved two 1955 Buick Century patrol cars in a roadblock with a subsequent driving sequence with Crawford behind the wheel of one of these special CHP order Buicks. It was a stylish introduction to a 50s era melodramatic TV program.
My choice for number one was a well-scripted 80s TV show called 'Hill Street Blues'. The introduction featured a police garage door opening and a 1976 Dodge Monaco flying out-light bars blazing as it answered an armed robbery call.
The posse of police cars grew as they charged towards the robbery location sliding around corners on the slippery winter streets. It was television magic and viewers loved every minute of trouble on the Hill.
The bonus feature? It was also a very good TV show.
Jim Sutherland
More car issues at-https://www.mystarcollectorcar.com/