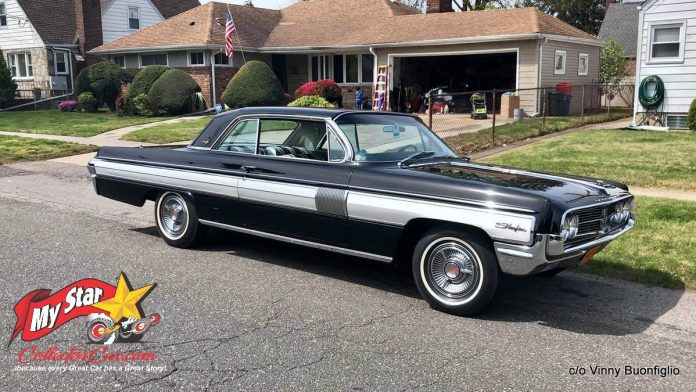 There was a time when the Space Race even influenced domestic car names, including the famous Olds Starfire built between 1961 and '66 by General Motors.
Vinny Buonfiglio has been a fan of Oldsmobile models ever since he was a young kid. His uncle had one, so Vinny was aware of the Oldsmobile Starfire even before he saw one for the first time when he was 14 years old.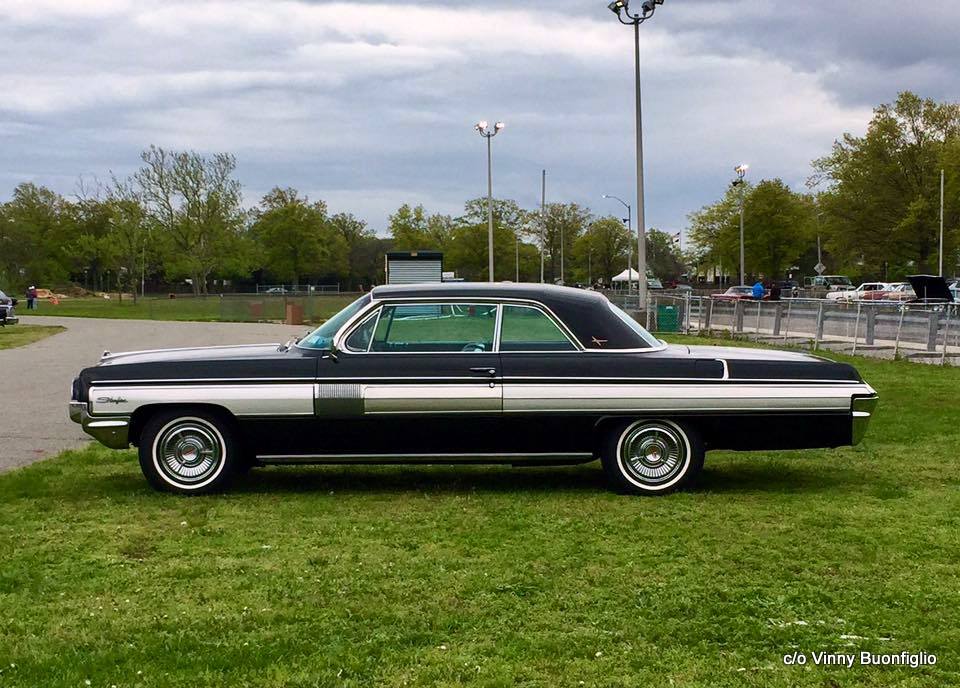 It was love at first sight for Vinny and he became a huge fan of the Starfire models. He is the current owner of a beautiful 1962 Olds Starfire 2-door hardtop that he purchased about five years ago from California.
Vinny is a former auto body man who lives in a region where winter is a grim reality, along with an overly generous amount of salt on the road system during the snow months. Therefore, a well-preserved and clean 1962 Olds from California was a better choice for Vinny, given his experience with the salt/rust combination and their disastrous effect on a car's sheet metal.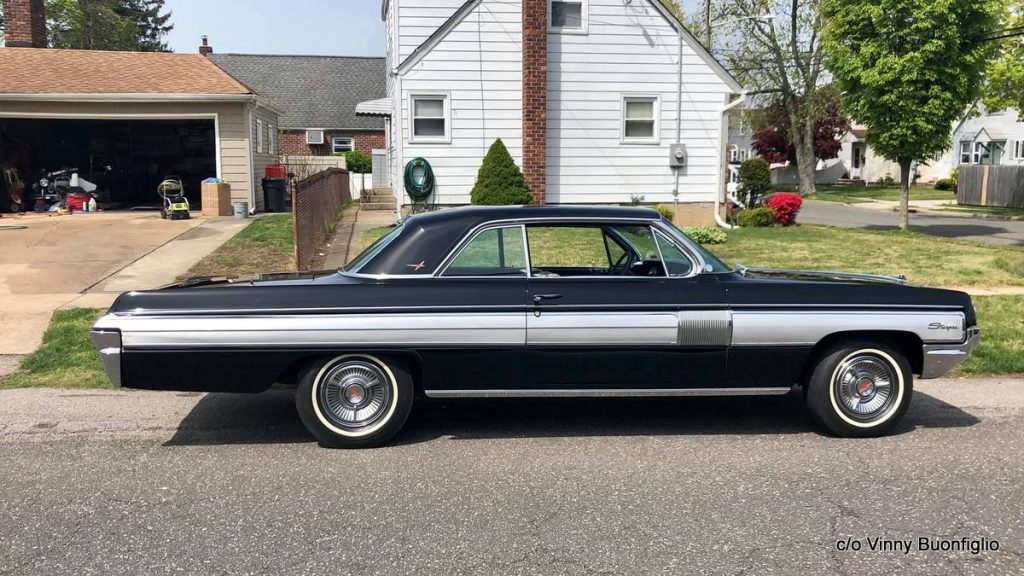 The '62 Starfire was restored by two Californians who managed to gather plenty of Olds parts over the years and use them on projects, including Vinny's car. The flashy Olds was sold to another owner in 1985 and only driven about 2000 miles over the next 30 years, so it had some leaks when Vinny became its owner in 2016.

The biggest issue was the rear engine seal on the car. It leaked like a sieve and needed to be replaced, so Vinny pulled the engine and replaced the rope seal with a new one to stem the tide of engine oil. He also detailed the big block 394 engine in the process.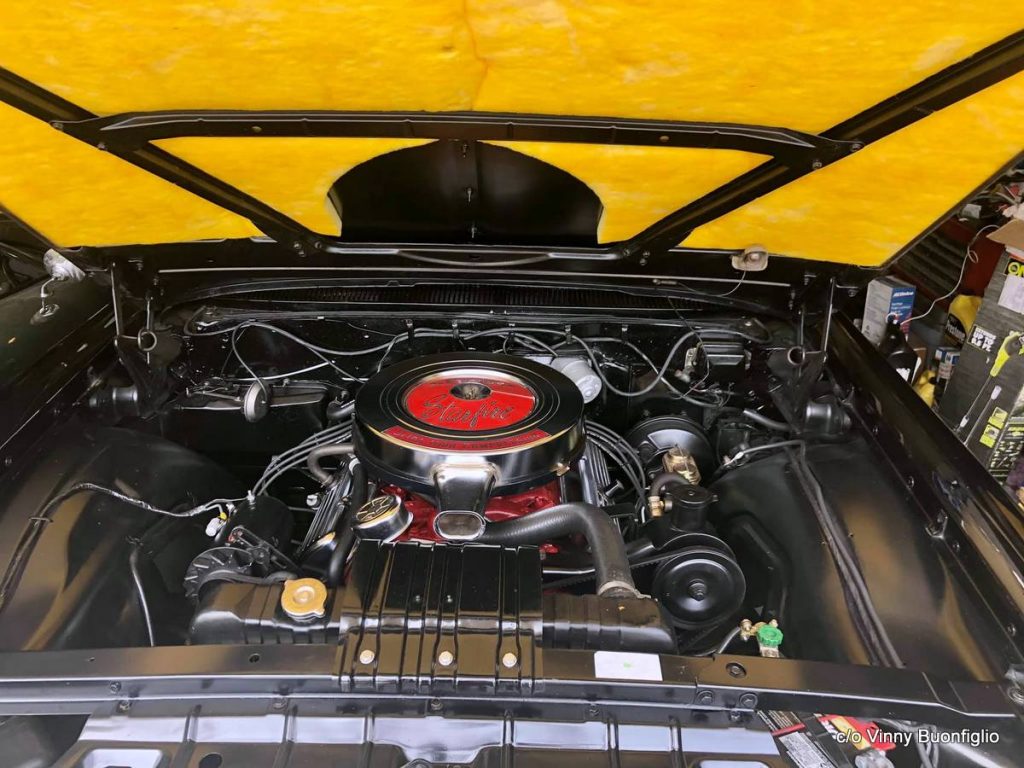 Another change was a switch from a single master cylinder to a dual master cylinder in the car. Vinny had a bad experience when one of his earlier vintage cars lost its brakes and he crashed into a solid object, fortunately at low speed. He was uninjured, but Vinny learned his lesson that day.
The car is loaded with many features, including power steering, power brakes, power antenna, and power windows, although it does not have air conditioning.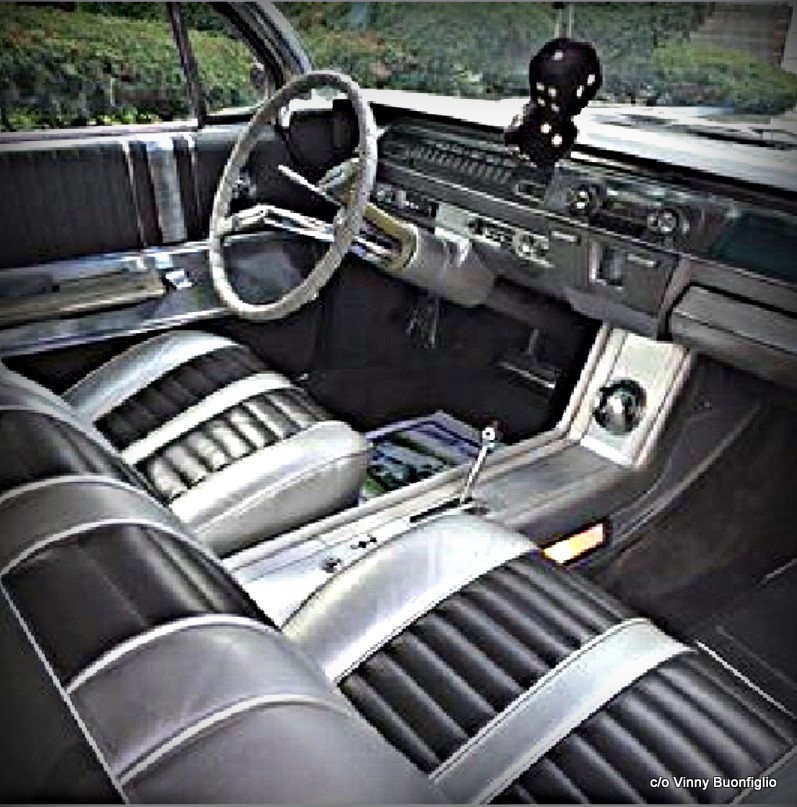 The overall luxury built right into the Starfire adds up to a very smooth ride, according to Vinny. In fact, he described his driving experience as "like a yacht, the car just glides down the road", in Vinny's words.
Like every car guy, Vinny considers his stylish Starfire to be an ongoing project, one he describes as "not a perfect car". For example, he wants to put a permanent exhaust system on his car in the near future.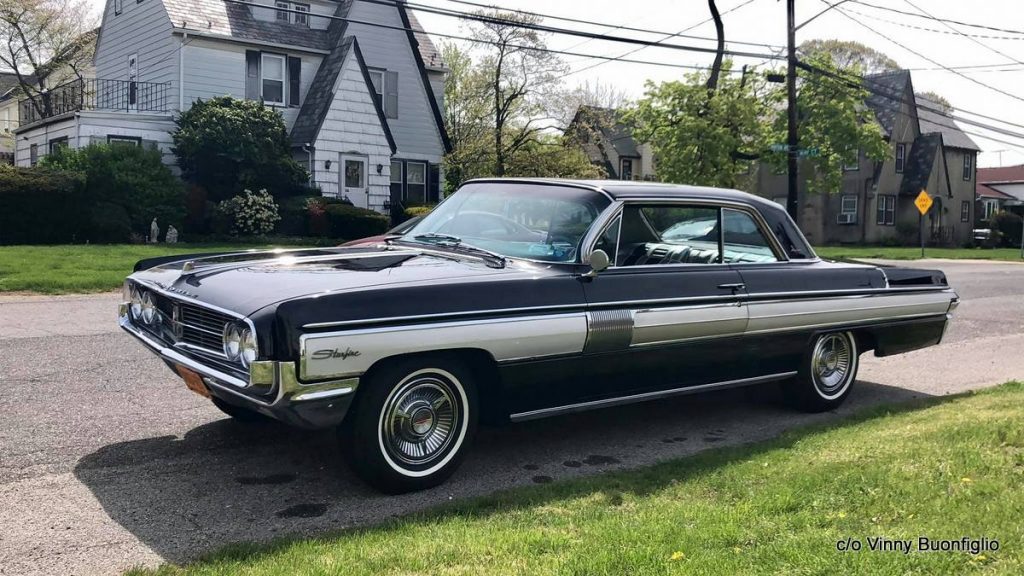 However, family comes first for Vinny, and he is the proud parent of a young child, so he will continue to invest in his Starfire when the family budget allows it.
Vinny is now the proud owner of a car that captured his imagination in a big way when he was a kid. Vinny knew at a young age that he would one day shoot for the stars and purchase a flagship model Olds from the early 1960s.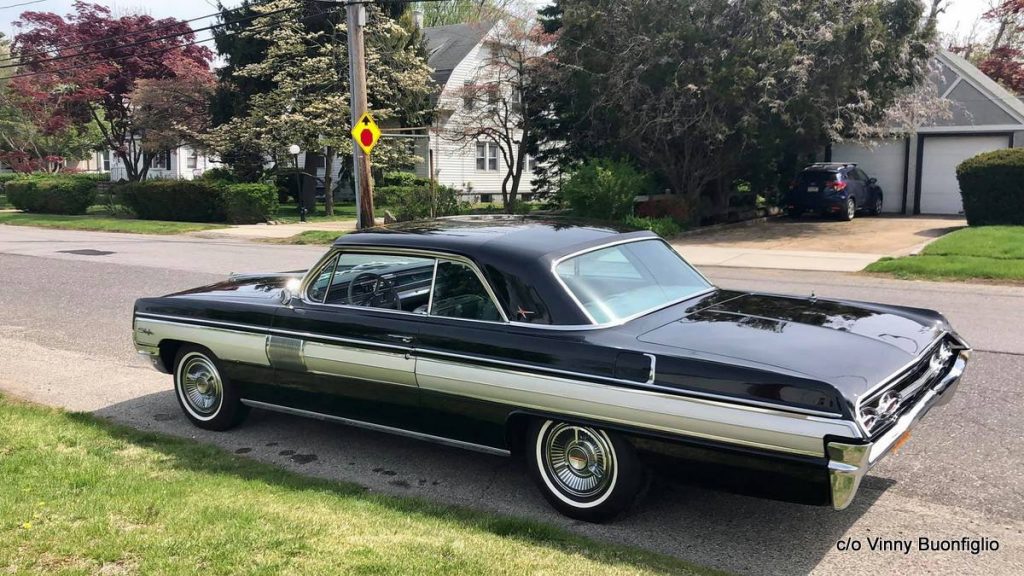 It was a dream come true for Vinny-and a perfect ending in car guy world.
BY: Jim Sutherland
Jim Sutherland is a veteran automotive writer whose work has been published by many major print and online publications. The list includes Calgary Herald, The Truth About Cars, Red Deer Advocate, RPM Magazine, Edmonton Journal, Montreal Gazette, Windsor Star, Vancouver Province, and Post Media Wheels Section.