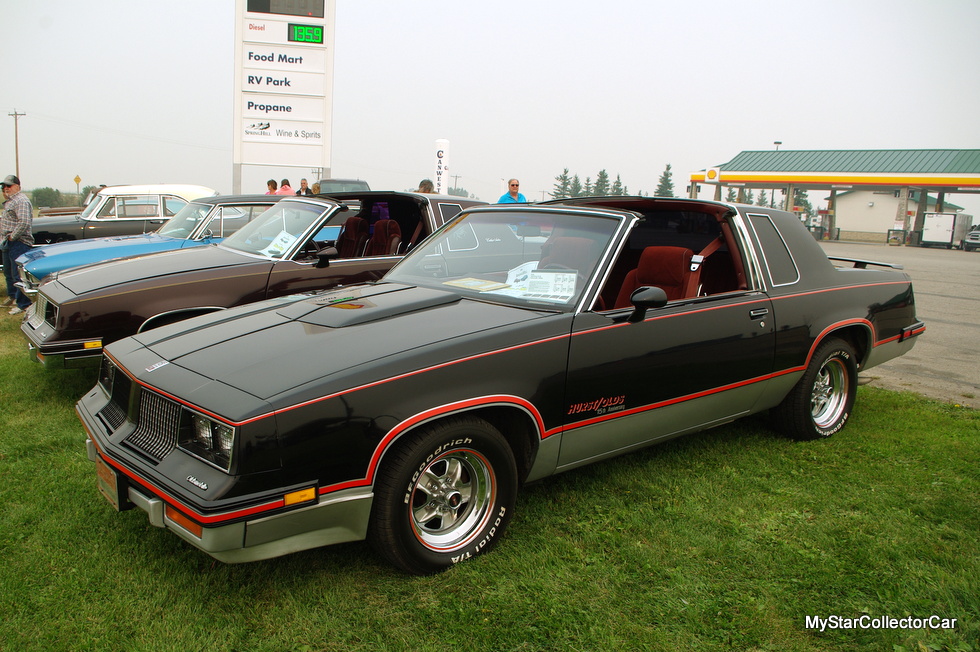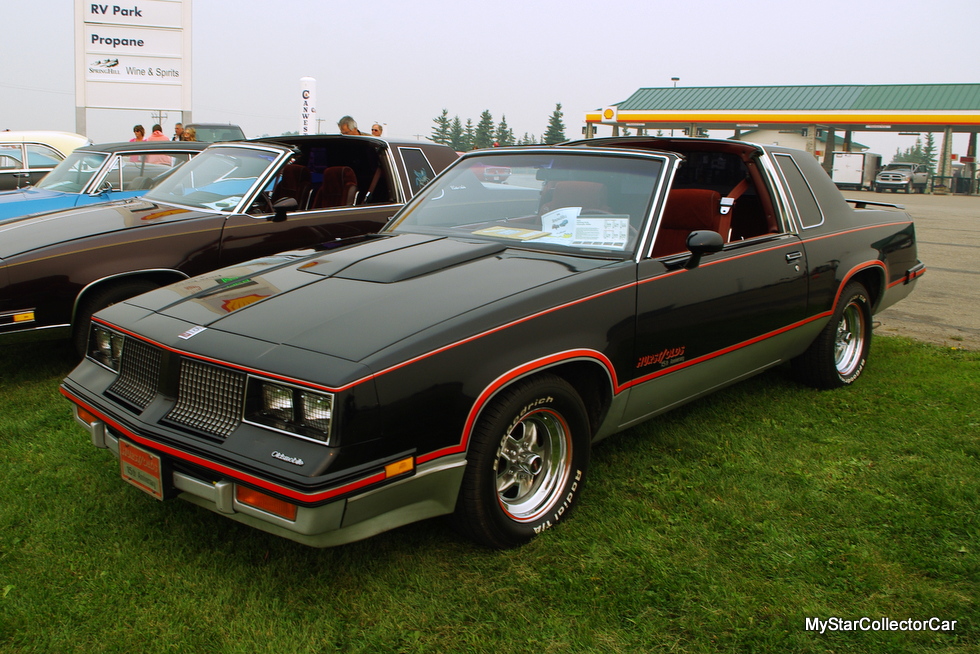 Most car guys have a misspent youth story about a long lost car.
Typically these stories don't have a happy ending because too many of them end with a beloved car wrapped around a tree.
This 1983 15th Anniversary Edition Hurst Olds definitely changed the ending of the story from sad to happy.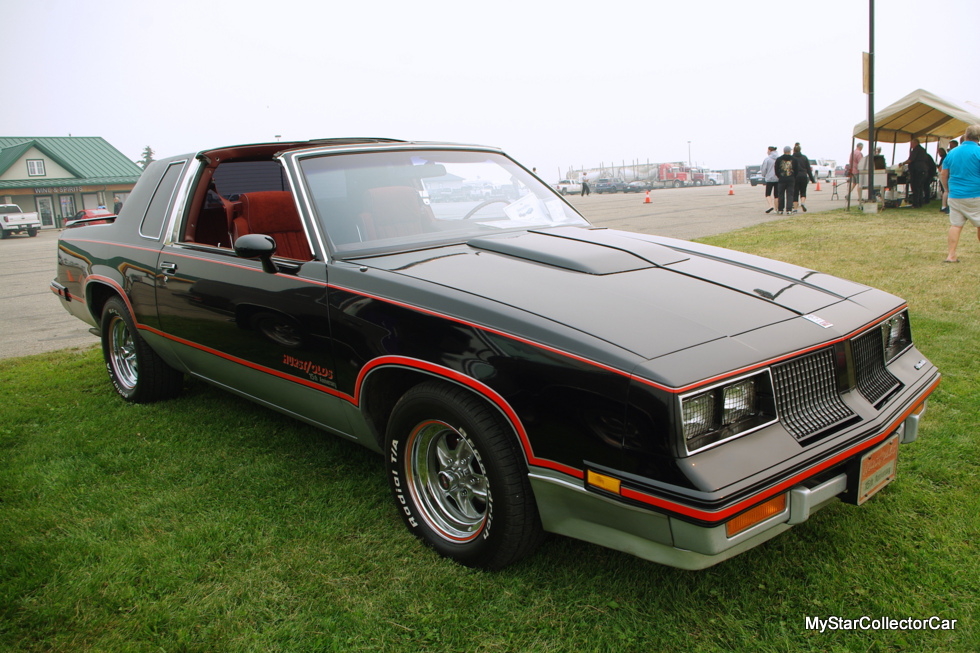 Rick Piche is the proud owner of this classic 80s Oldsmobile and he bought it to ease the pain of writing off a 1982 Olds years earlier. That tragedy led him to this Hurst Olds back in 1995. Rick was sold on this car because he bought it from the original owner.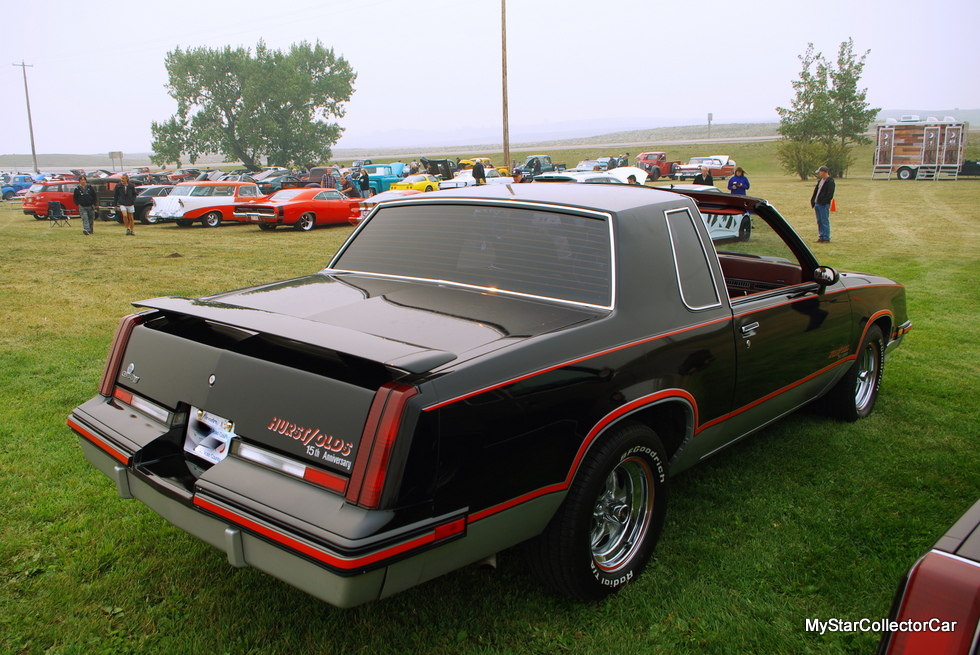 This was an extremely low mileage car when he bought it because it only had 93,000 km and it still shows a mere 98,000 km . Needless to say, Rick didn't run up the miles on the Hurst Olds.
The original owner didn't drive it much so it was stored under a cover in a garage and Rick treated it the same way. He's a busy guy and life pulled him in many directions so the Olds became an occasional driver.

They didn't build many of these cars—Rick said his '83 Hurst Olds is "number 2586 out of 3001 built and Olds only sold 186 in Canada".  Those numbers put this car on the endangered species list.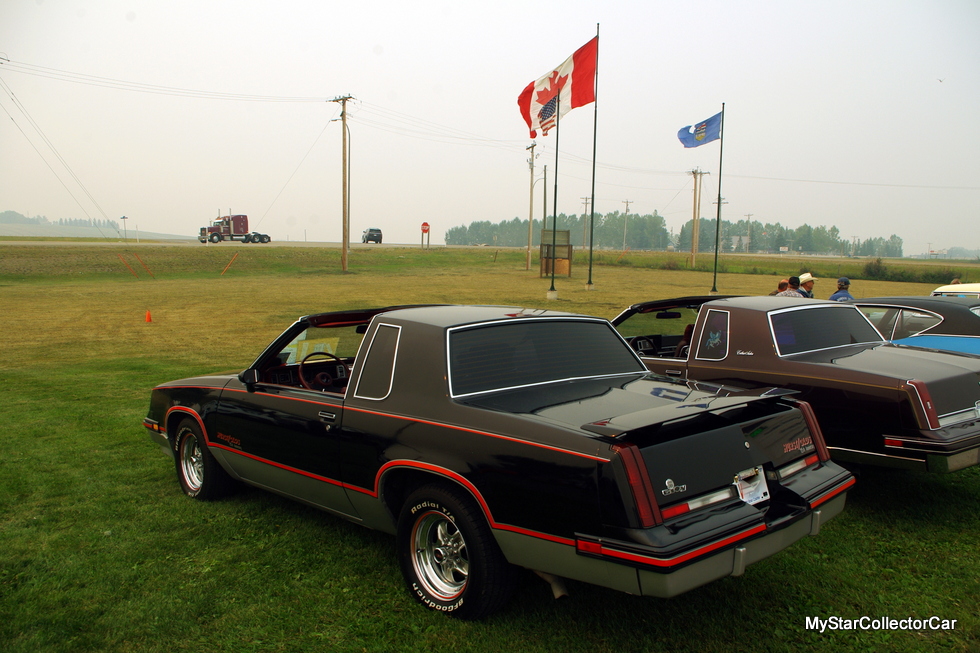 The Hurst Olds set the stage for the later muscle cars on the 1980s like the Buick Grand National GNX. They came with a relatively tame 307 cubic inch V-8 but Olds built these cars to handle so the suspension was a preview of coming attractions with a performance-oriented setup of sway bars, independent front suspension and tuned 4-link coil suspension.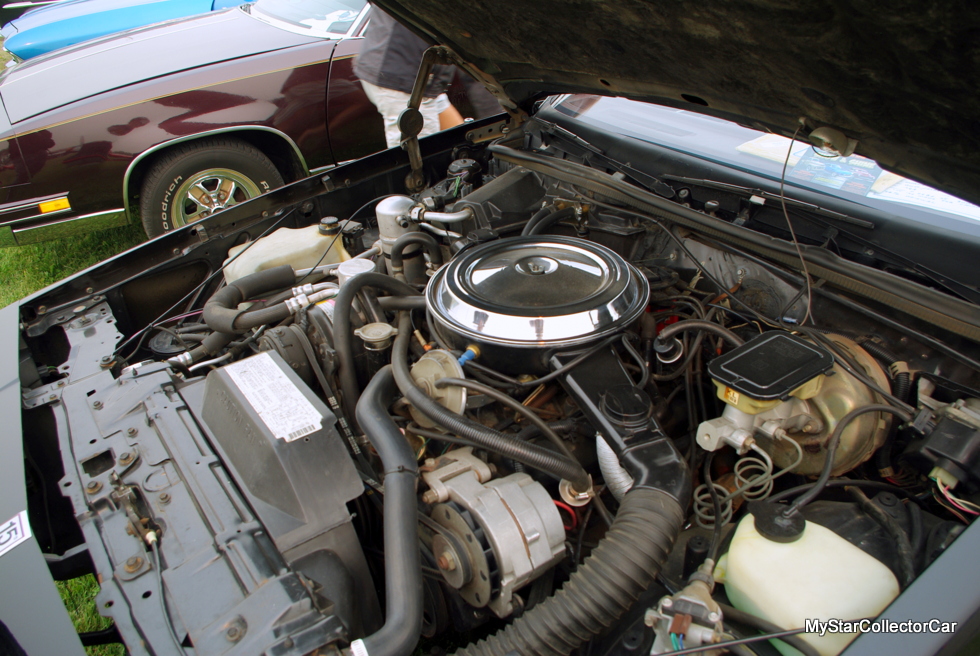 They also had the Hurst Lightning Rod shifter so this car looked like it was built for the ¼ mile. Rick said he gets a number of questions about this odd setup.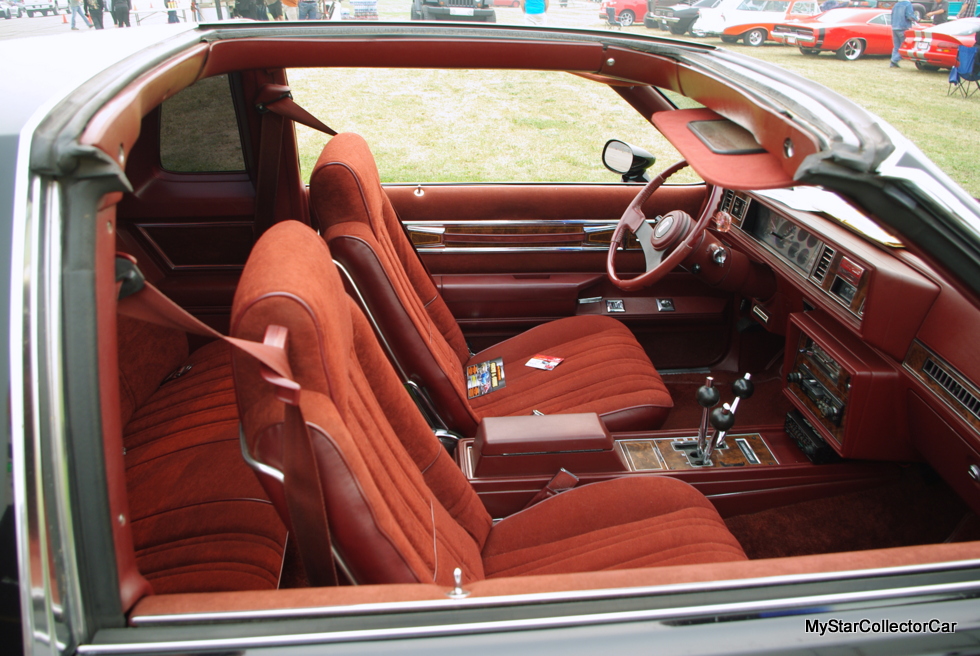 Rick calls it a "20-foot" car because it looks good from 20 feet away but in reality this Olds stand up to close scrutiny as a survivor 80s ride. The car shows its age but it also shows a well-preserved biography at the same time. The only piece Rick needs is a piece on the console because this car is very complete.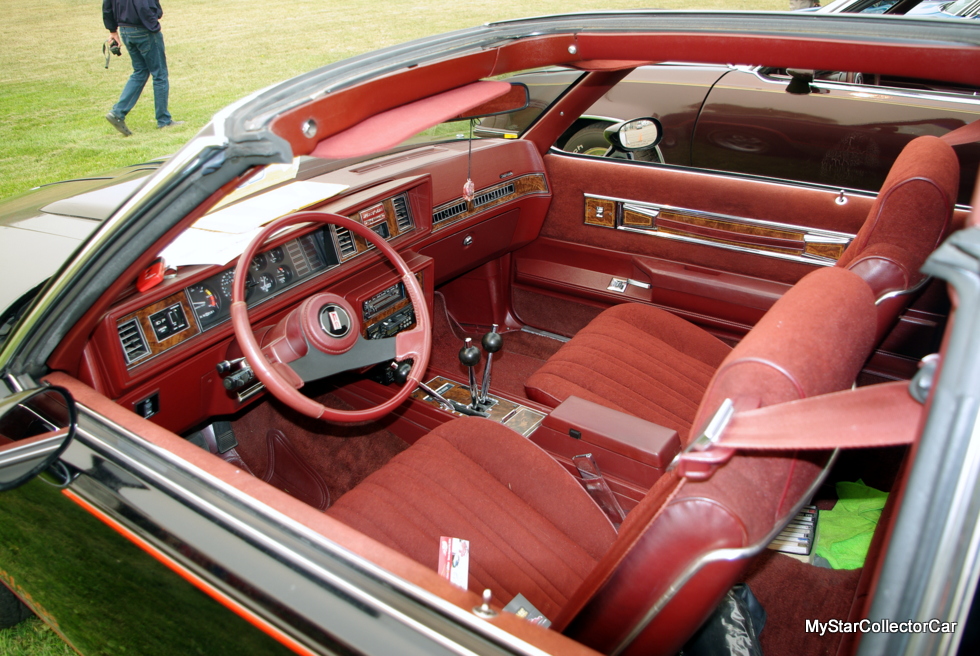 Rick admits he "hasn't done much" with the car because of his busy lifestyle but he's starting to enjoy life behind the wheel of the Olds.  He's getting into the car show scene—particularly Oldmobile shows so Rick is running up more miles on the well-rested car. His only real issue was a leaky manifold but the extra time on the road has done wonders for both Rick and his Hurst Olds.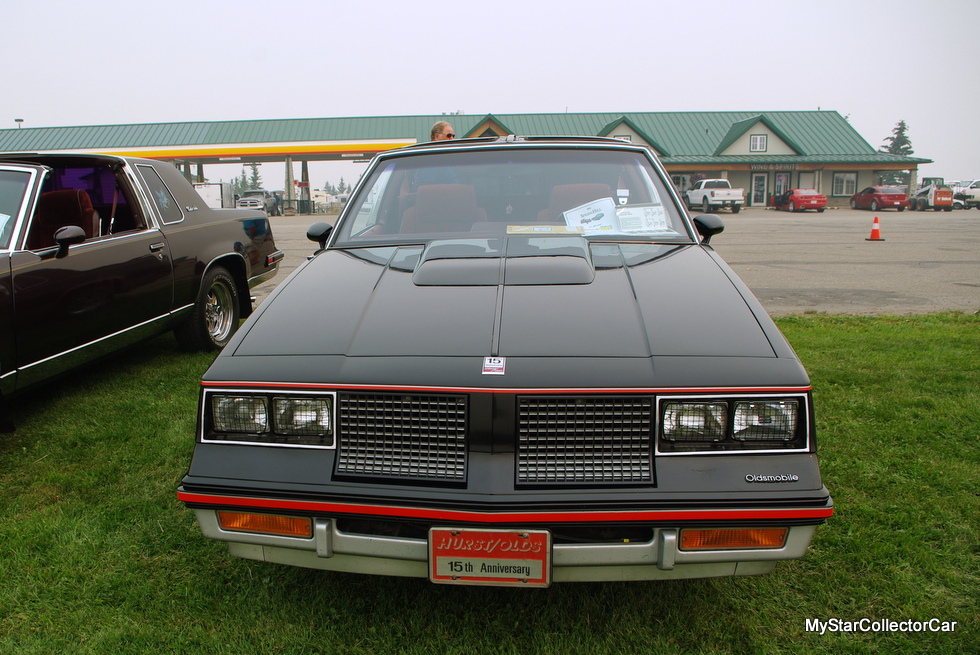 His Olds isn't a beast—Rick described the performance as "typical for an 80s car" so he won't be duking it out with most street monsters because he's realistic about a factory '83 Olds with a stock 307. Rick said the mileage is typical 80s as well at "around 15 miles per gallon".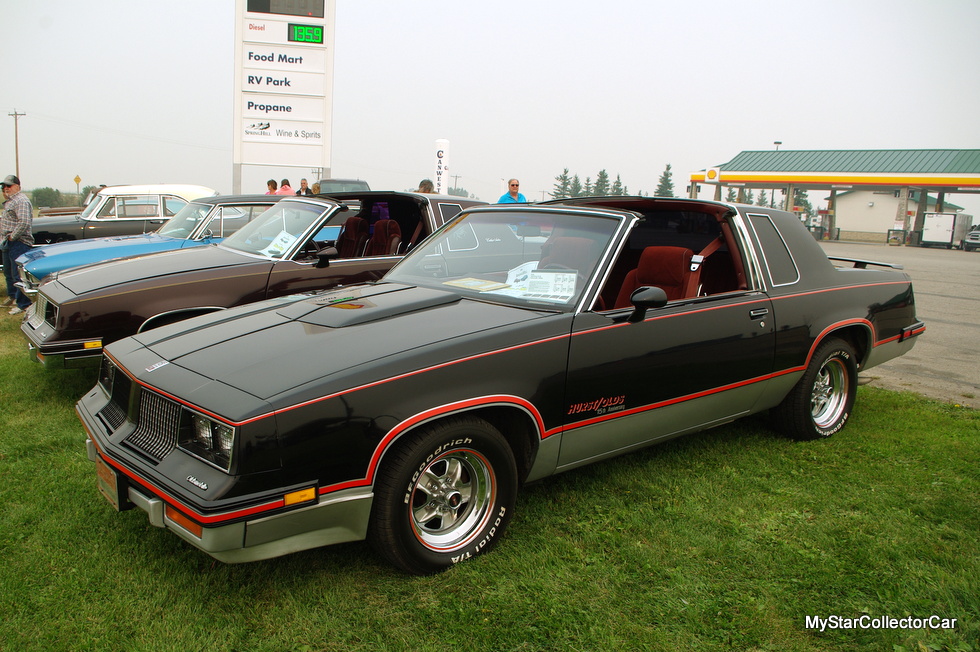 Rick gets "a lot of thumbs-up" when he's driving his Hurst Olds and that's not surprising because 80s era T-tops are beginning to get a lot of attention in the hobby. That's not the point in this car story.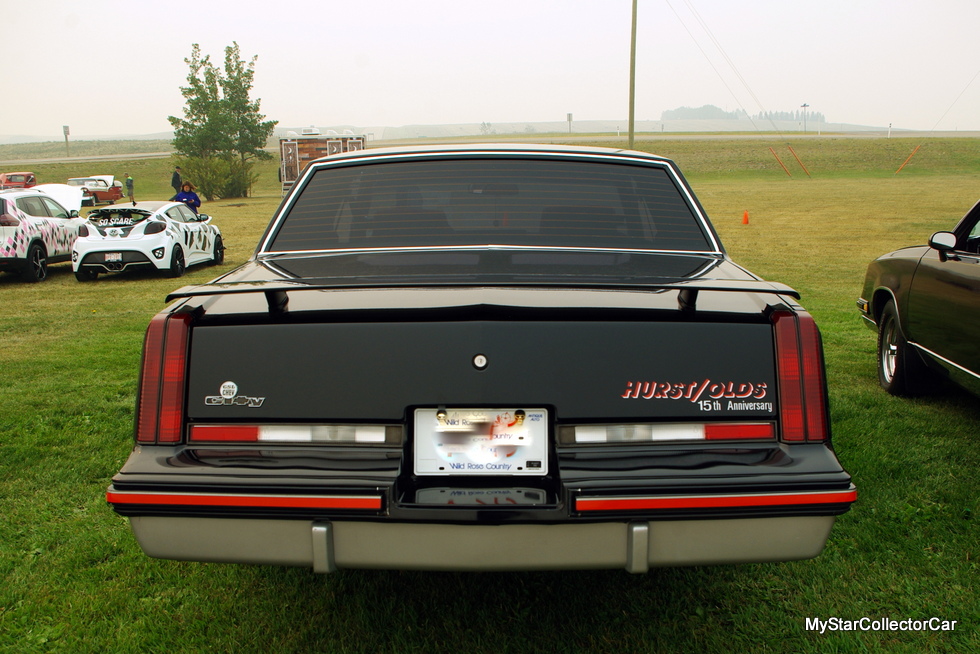 There was a nasty experience years ago with Rick's first Olds but this Hurst Edition was a great way to shake a bad memory.   

  
By: Jerry Sutherland
Jerry Sutherland is a veteran automotive writer with a primary focus on the collector car hobby. His work has been published in many outlets and publications, including the National Post, Calgary Herald, Edmonton Journal, Ottawa Citizen, Montreal Gazette, Saskatoon StarPhoenix, Regina Leader-Post,  Vancouver Sun and The Truth About Cars. He is also a regular contributor to Auto Roundup Publications.
Please re-post this if you like this article.