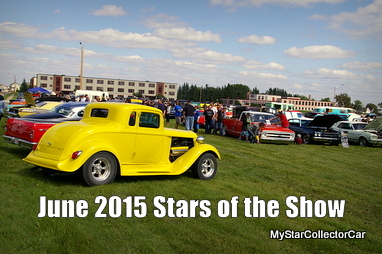 JUNE 2015 STARS OF THE SHOW: TAKE A KID TO A CAR SHOW –IT'S MORE THAN A CLICHÉ
This month is when the car show season gets real and the first thing you'll hear is "take a kid to a car show".
It's a great idea and the words look good as a slogan on a t-shirt but you really have to live it-not talk it.
If you know a kid who has even the slightest trace of motor oil in his or her veins, then drag them to a car show.
Turn off the smart phone, kick them out of the basement and get them to a car show because they need to know the difference between a brand new SUV and a '69 Super Bee.
The difference is greater than the difference between generic Hollywood guys of today and the legendary John 'Duke" Wayne.
These are concepts we should never lose, so grab your kid (or your grandkid, nephew, niece, that mouthy kid next door or whatever) and take a kid to a car show.
For past MSCC Stars of the Show Click Here
CLICK HERE to Like us on Facebook
CLICK HERE to Follow us on Twitter
CLICK HERE to Follow us on Pinterest
Please re-post this if you like this article.