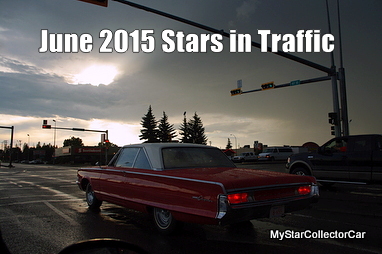 JUNE 2015 STARS IN TRAFFIC: A SHOWCASE FOR THE DEDICATION OF A CAR GUY
People in traffic are the lucky ones when an old ride hits the streets because they get to appreciate the time, effort, and money that take an old classic to a high level.
They get this experience without the time, effort and money that the owner spent on his old car or truck.
The odds are stacked against most vehicles' survival after about twenty years on the road so any car that survives sixty years or more is truly a major accomplishment.
They don't survive without at least one owner who invests the time and money to preserve or restore these classic pieces of automotive history.
Ladies and gentleman, this is June 2015 MSCC Stars in Traffic—a salute to the dedication of a car guy.
CLICK HERE to Like us on Facebook
CLICK HERE to Follow us on Twitter
CLICK HERE to Follow us on Pinterest
Please re-post this if you like this article.
For past MSCC Stars in Traffic please follow this link.