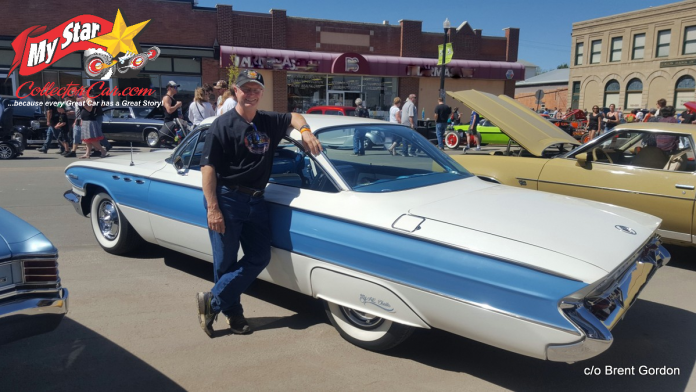 The bubbletop '61 Impala was a groundbreaking exercise in style so those Chevys get most of the press but there were other versions of this classic two-door hardtop.
Brent Gordon is the proud owner of this rare 27,000-mile original Buick and he has an extensive knowledge of its history as he explained: "This vehicle was purchased from the Buick factory by Chic Norton, car dealership in Tulsa, Oklahoma, USA Motor Vehicle registration: January 1, 1961. Selling price in 1961 From Chic Norton auto sales: $4197.30".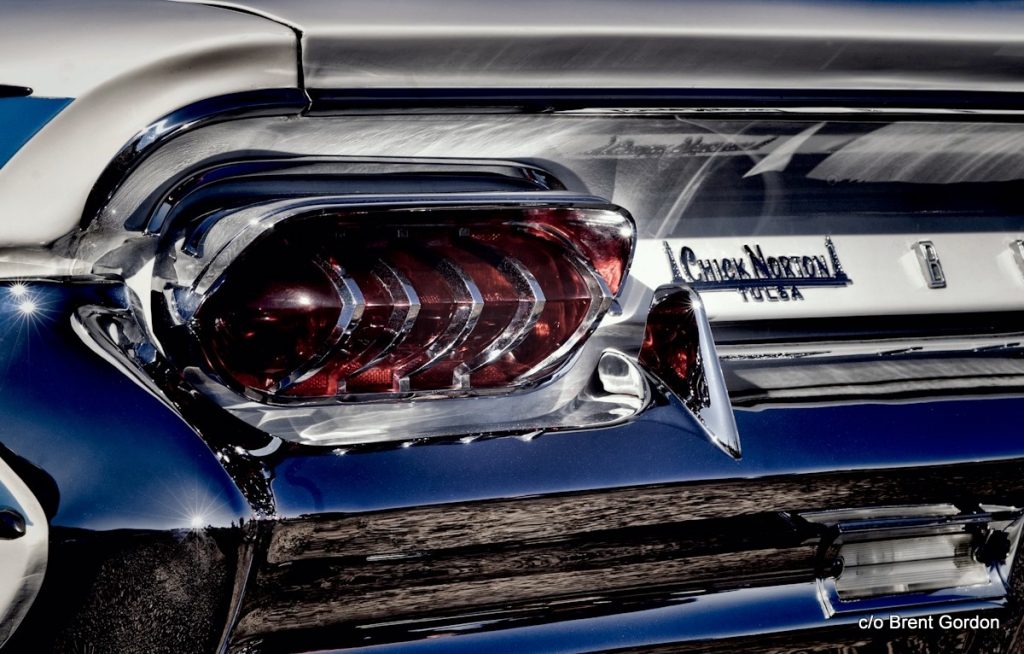 He is fourth owner of the Invicta: "Original Owner: Unknown, presently tracking this history. Second Owner: Cynthia Carlson Heins, Woodbury, Minnesota, USA. Third Owner: Phillip Kiser, of Great Falls, Montana, USA".
Brent filled in the blanks on the car's history under Phil's watch: "Phil owned the vehicle for approximately nine months and drove it for an estimated 180 miles during this period to Show and Shines in the Great Falls area. During shipping from Woodbury, Minnesota to Great Falls, Montana, some vehicle damage occurred to the lower corner right rear wheel well from the transport tie-down strap. Phil did not have the minor damage repaired nor completed any restorations to the vehicle during his ownership. Phil shipped the vehicle from Great Falls, Montana to Mesa, Arizona in November 2012 to enjoy driving in the winter seasons. His plans were to leave it down at his home in Mesa".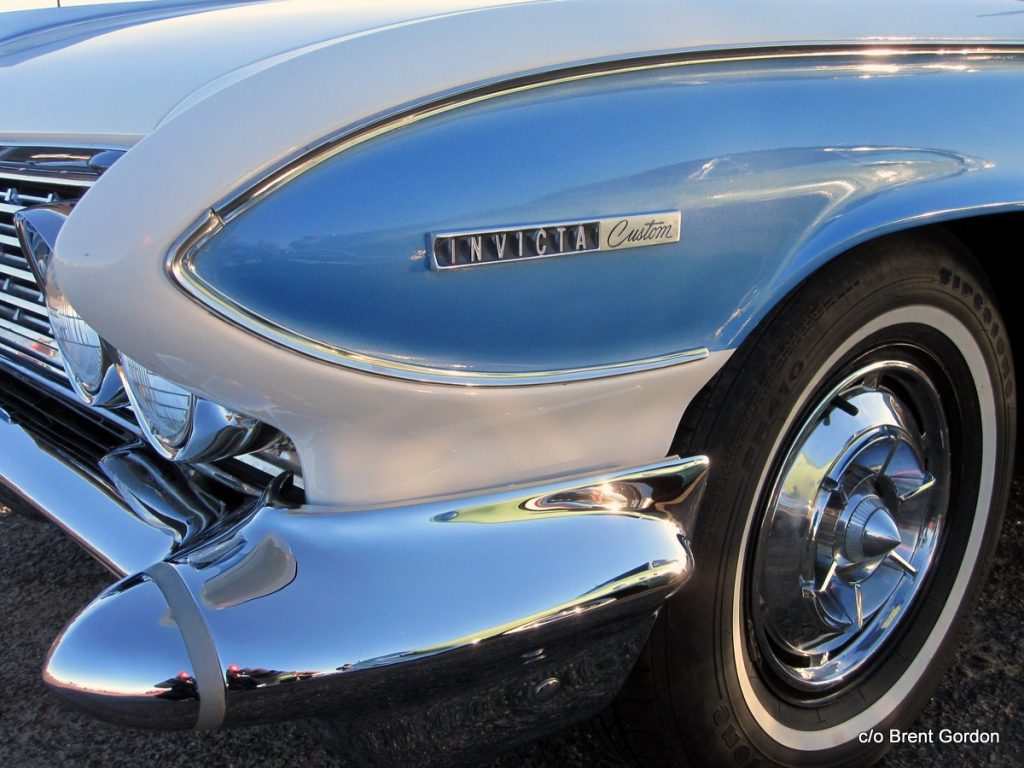 This is where Brent took over ownership: "I met Phil Kiser at a Vintage Cruisers of Mesa Arizona car club breakfast where Phil announced he would like to sell the 1961 Buick and was open to interested buyers. Following the breakfast, by the time I walked over to view the vehicle some 25 car club members were already looking seriously at the vehicle. I thought if I am going to have any kind of chance to purchase this car I had better find Phil (the present owner) fast before he reached his vehicle. I did just that and told Phil I would like to take the car for a drive and show my wife for her consideration to purchase. Phil threw me the car keys and we both got in and had to move the group of members away from the car. The vehicle was outstanding".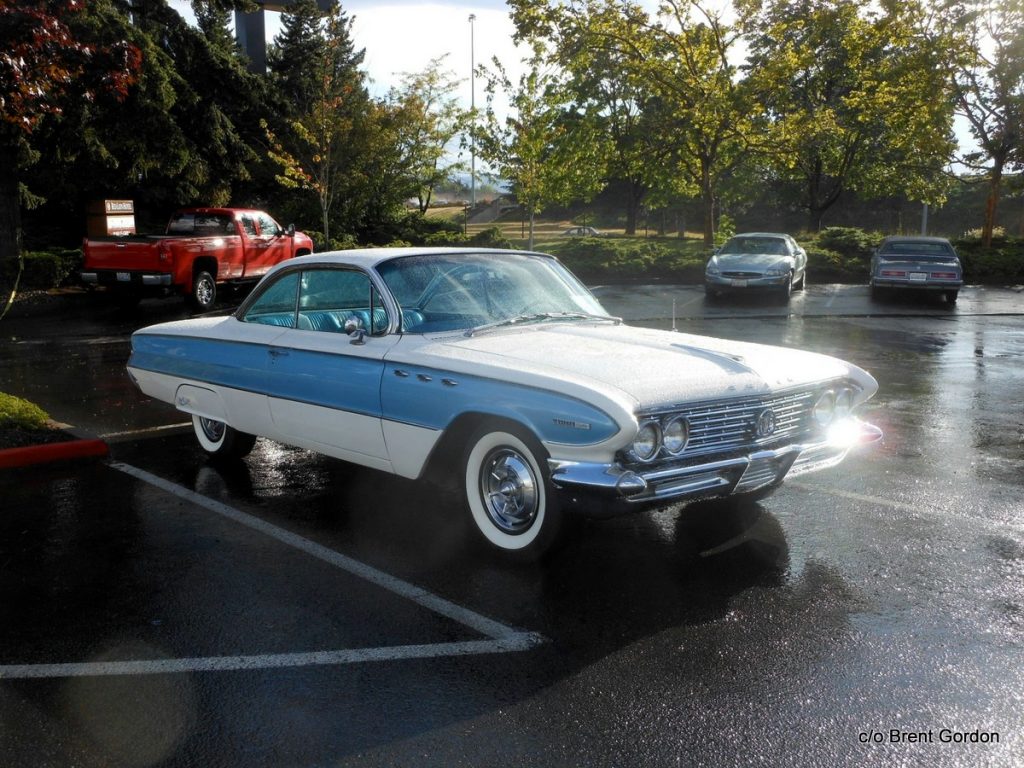 Brent was happy with the purchase so he mapped out its future: "I bought and registered the 1961 Buick Invicta with Arizona Antique license plates and drove it to show and shines in the Phoenix area for the winter and transported it home to High River, Alberta in the following spring 2013. Due to the number of available restoration and mechanical shops in and around the Phoenix area, I completed a number of improvements completed on the vehicle: rebuilt carburetor, new front wheel drums and full break job, rebuilt the Air Conditioning compressor, new A/C lines and belts, new battery, repaired and painted the right rear wheel well damage, installed new signal lights and bulbs around the vehicle, full transmission oil change, engine oil change, filter and greased ball joints, complete radiator flush, installed a new radiator thermostat, completed a full trunk liner restoration, replaced the Buick radio with an OEM Buick Digital radio".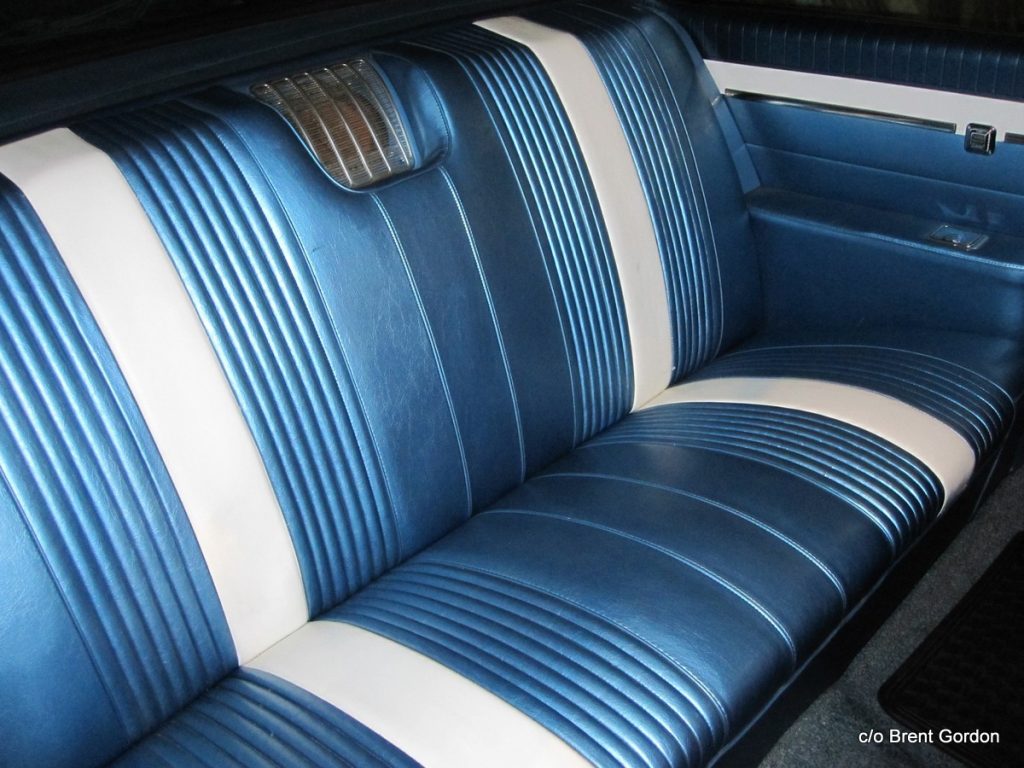 The Buick then headed north: "In the Spring of 2013 I transported the 1961 Buick from Mesa, Arizona to High River, Alberta and registered it with Antique Alberta license plates.During the summer of 2019, movies shot in and around Calgary and High River the vehicle has been shown in the CBC Series, titled "Unfortunate Son" and the movie "Let Me Go" starring Kevin Costner yet to be shown".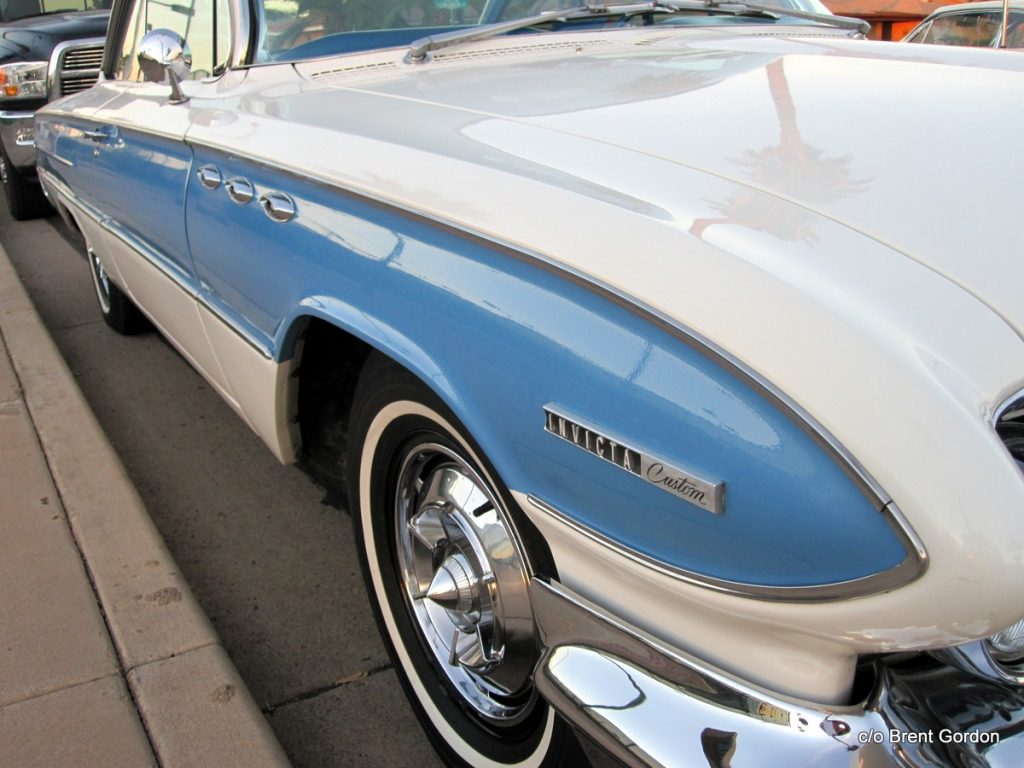 Brent has been on some serious road trips in his Buick: "My wife and I drove it from High River, Alberta to Portland, Oregon for the Buick of America Club Show & Shine, with three days consistent rain. At least I never received a rock chip from vehicles passing me in the rain. Three days to drive there and three days of rain. The rain finally cleared and was a beautiful Show & Shine. There must have been 500 Buicks attending".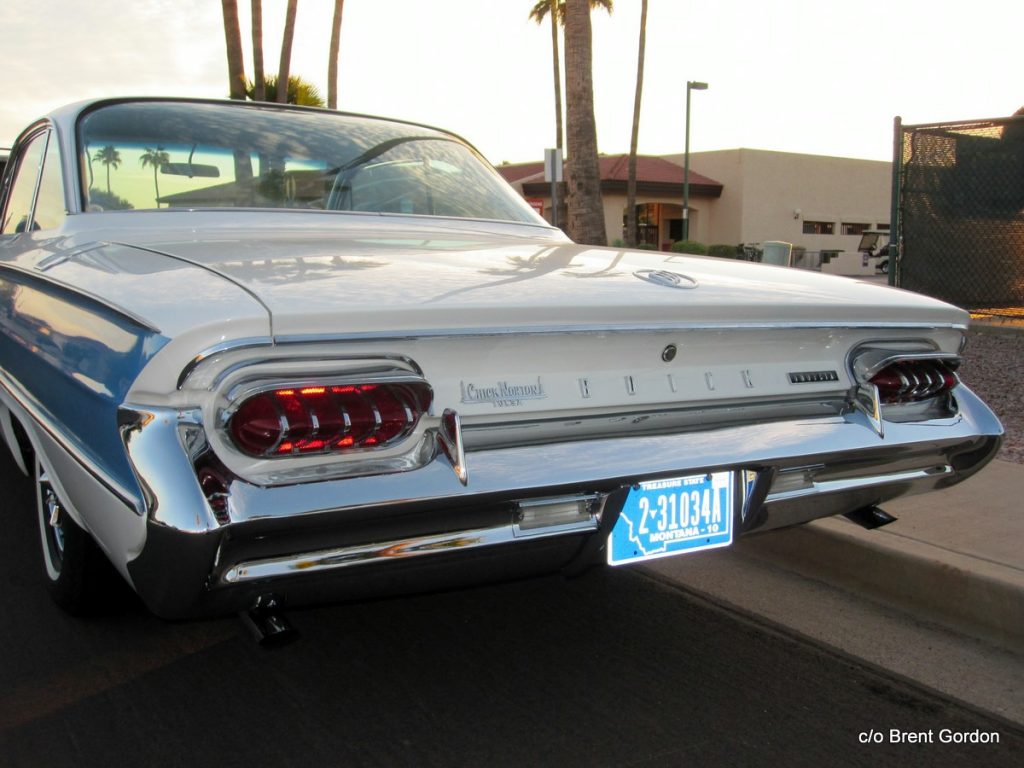 The driving experience is exceptional: "The vehicle runs at highway speeds and has a tendency to go faster if you are not watching the speedometer". When we first drove it I thought I had to replace the shocks as the car seemed to float while crossing bridges which was not a common feeling with the newer model vehicles. Had the shocks checked and found nothing wrong with the shocks, that's the way the car handled the dips onto and off bridge decks. Rides soft and very comfortable. You do have to drive the vehicle though even with power steering. It's not like the new cars with pinpoint steering."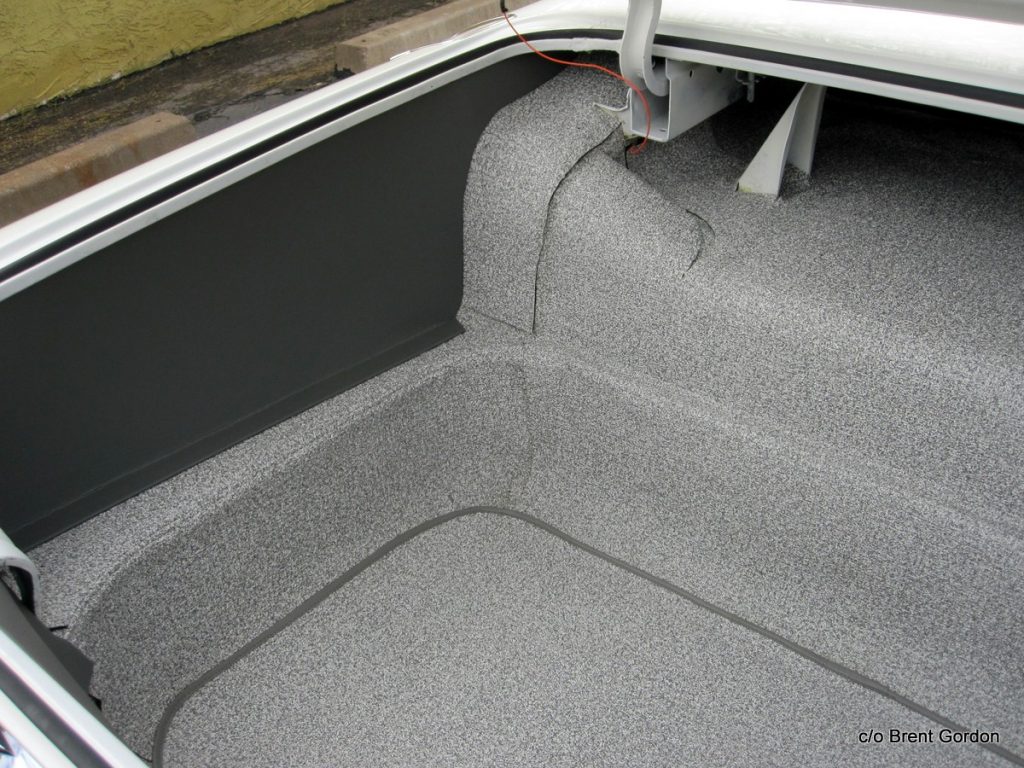 This is a highly-optioned car: "Off the production line the vehicle came with power steering, power brakes, power radio, antenna power driver's seat, AM/FM radio, rear speaker, automatic transmission, power windows, tinted glass".
Brent has a simple game plan for the Invicta: "My plans are to continually upgrade the features of the car with led lighting, Parts are challenging to locate most of which I need to draw from the USA. I have been able to locate a number of USA suppliers and fellow Buick owners during my eight years of ownership. I buy parts when they come available".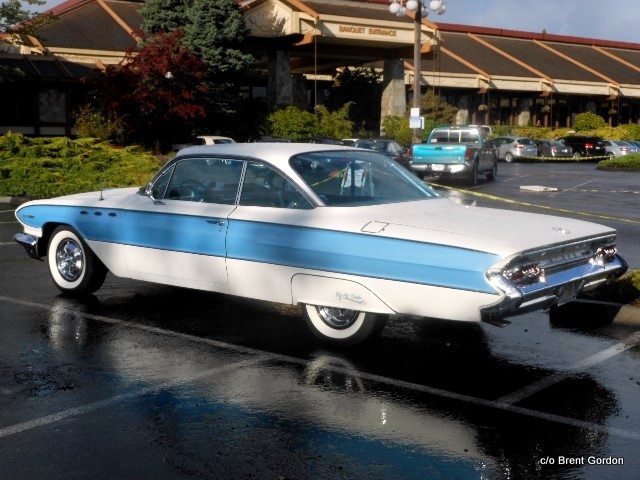 A simple game plan for a classic Buick.
By: Jerry Sutherland
Jerry Sutherland is a veteran automotive writer with a primary focus on the collector car hobby. His work has been published in many outlets and publications, including the National Post, Calgary Herald, Edmonton Journal, Ottawa Citizen, Montreal Gazette, Saskatoon StarPhoenix, Regina Leader-Post, Vancouver Sun and The Truth About Cars. He is also a regular contributor to Auto Roundup Publications.
Please re-post this if you like this article.