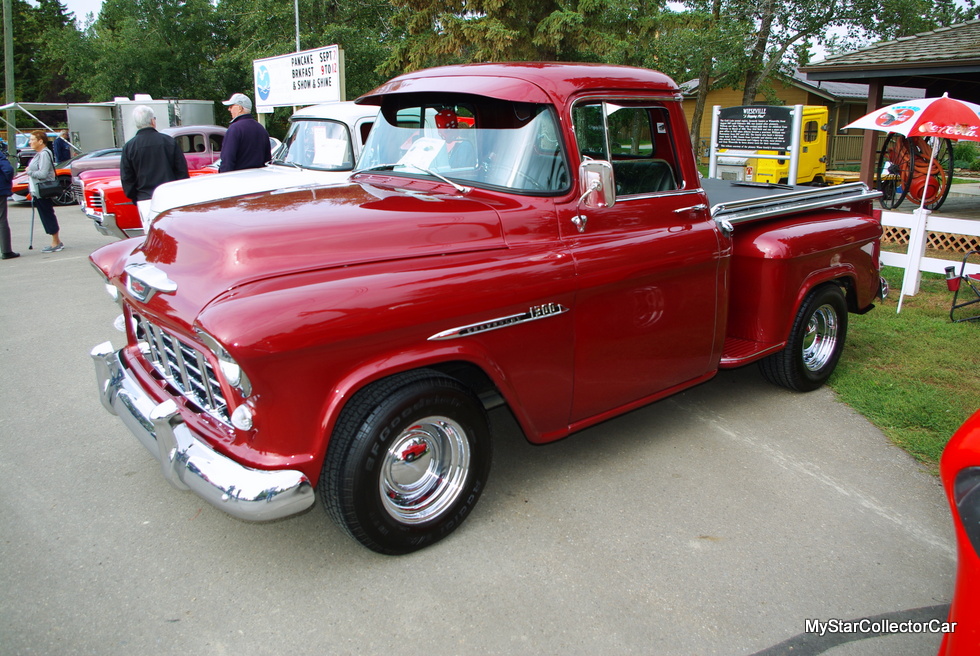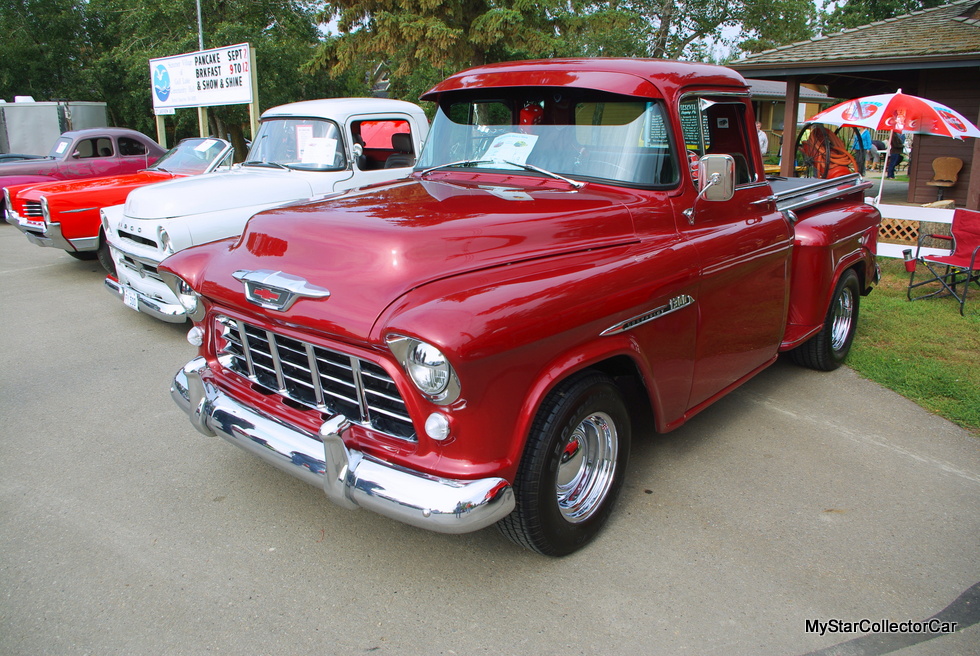 James Heggedal has always been a fan of the 1955 Task Force Chevy trucks.
One has to qualify the timeline because the '55 Chevy was actually built in two completely separate models during that particular year.
Chevy continued production of its popular Advance Design models in early 1955.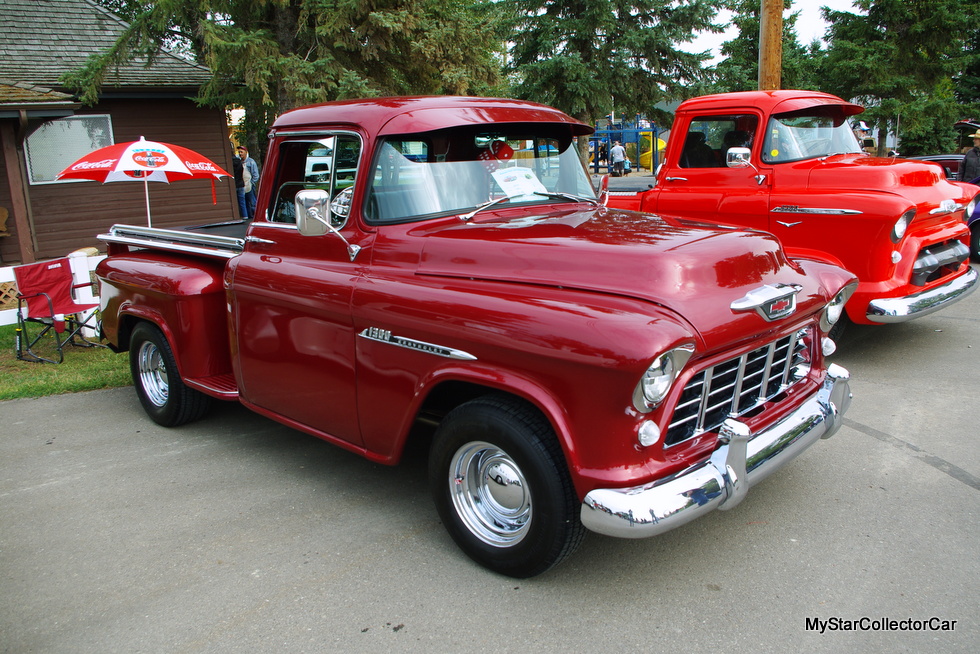 The Advance Design Chevy trucks debuted in 1947 and reflected a classic post-war style that was outdated by 1955. The Advance Design Chevy truck's popularity allowed GM to push it well into the 1950s before the truck was forced into a complete makeover.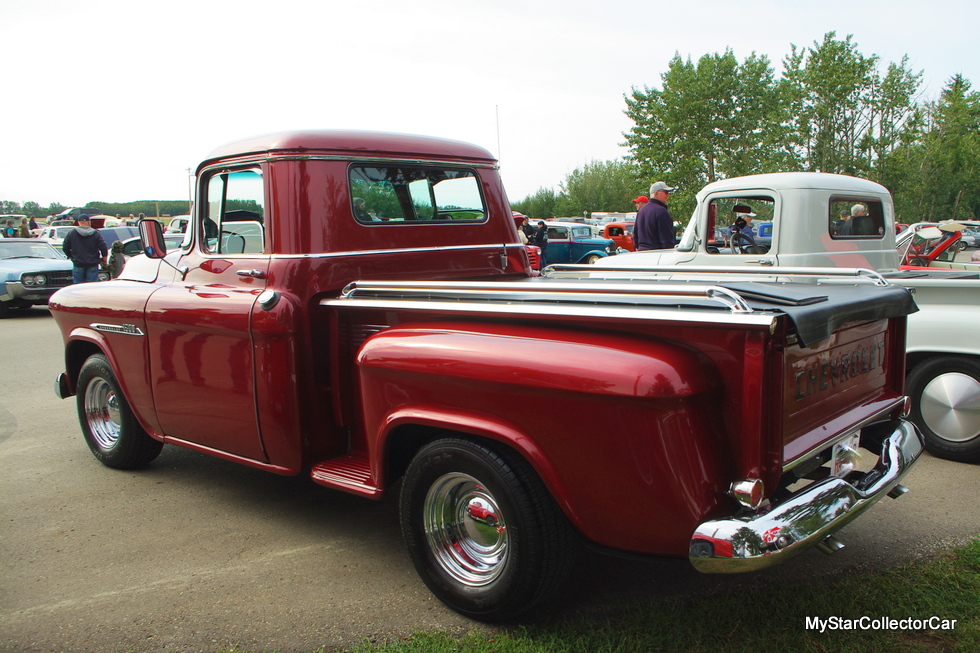 The year of change was 1955 when Chevy phased out the Advance Design models and started to produce the Task Force trucks on their assembly line in March of that year. The radical style change meant Chevy truck production in 1955 created a unique year because it had both old and new designs under the same handle: '55 Chevy trucks.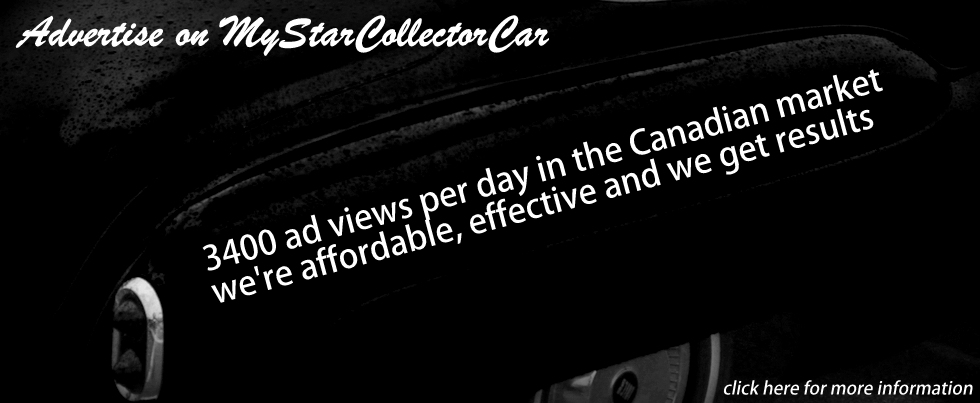 James made no secret of his personal choice of a Task Force 1955 Chevy because he was a big fan of the newer design. He liked its smoother lines and dramatic nod to the future of 1950s-era Chevy truck models.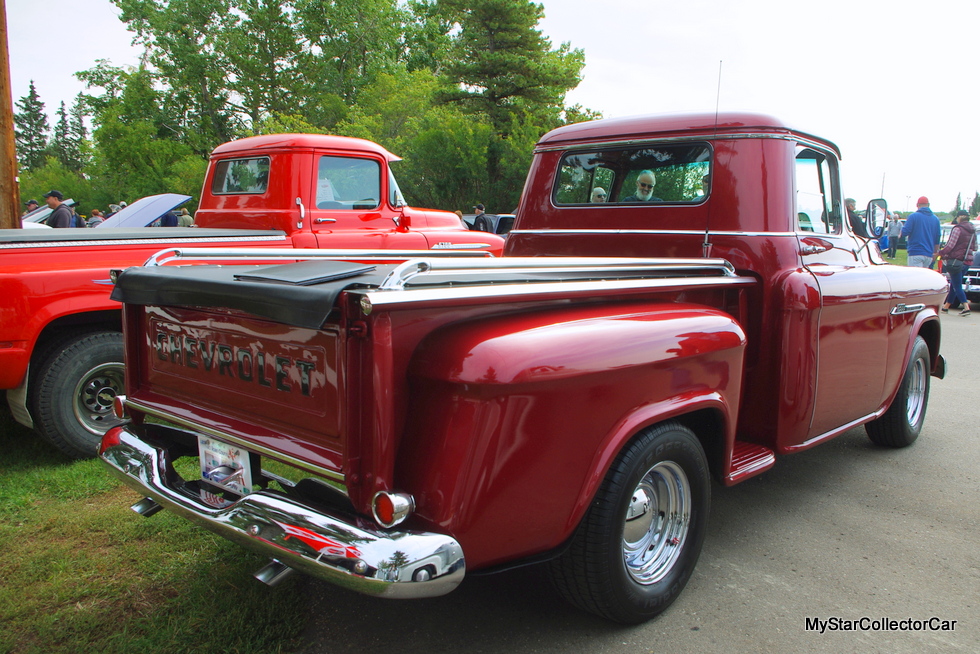 The Task Force trucks had curves in the right places, including its wraparound windshield design. Even though the next-gen '55 Chevy trucks debuted long before James, he became the proud owner of a '55 Chevy Task Force resto-mod truck a few years ago.
The truck retains all of its cool style that captivated James in the first place. He wanted to own an earlier model because of its single headlight configuration so a first year edition of the Task Force models was an ideal choice for him.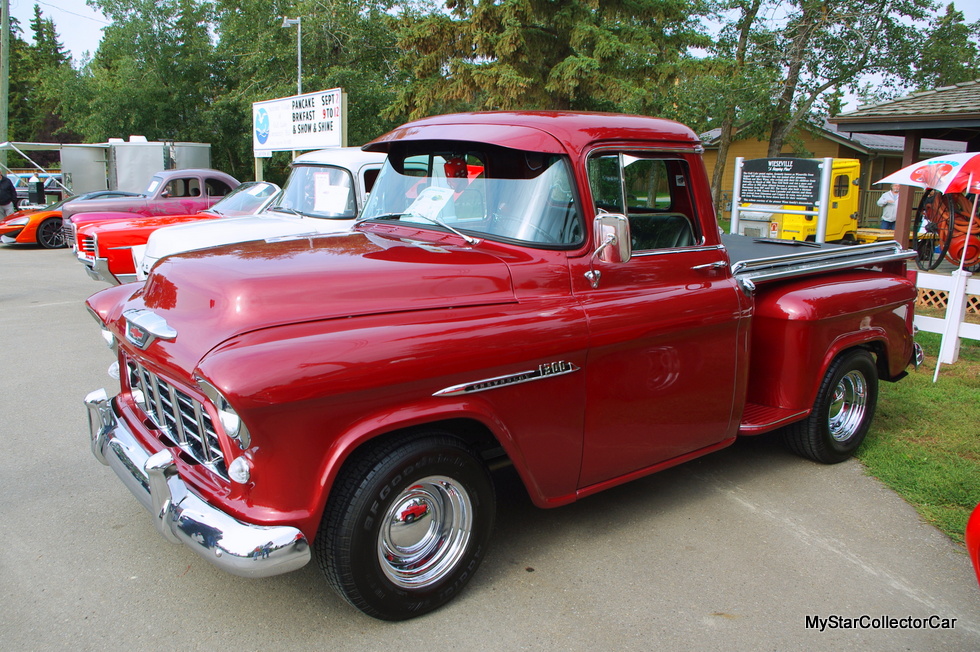 James had all of the documentation for his '55 Chevy truck-right back to its original owner who purchased it for use on a farm. The bill of sale indicated the first owner paid $2438.45 at the GM dealership for the truck.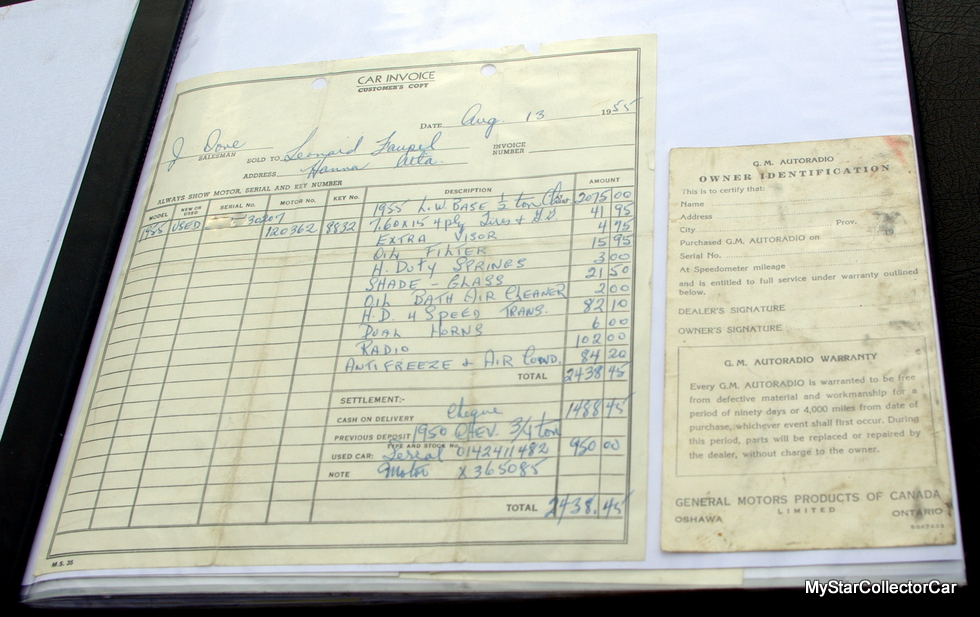 Luxury options listed on the invoice indicated he added a passenger visor, tinted glass, factory radio, and a heavy duty four speed manual transmission to his truck, among other choices. The original owner appeared to be financially comfortable in 1955 and subsequently wanted a more comfortable new truck when he bought the Chevy 1300.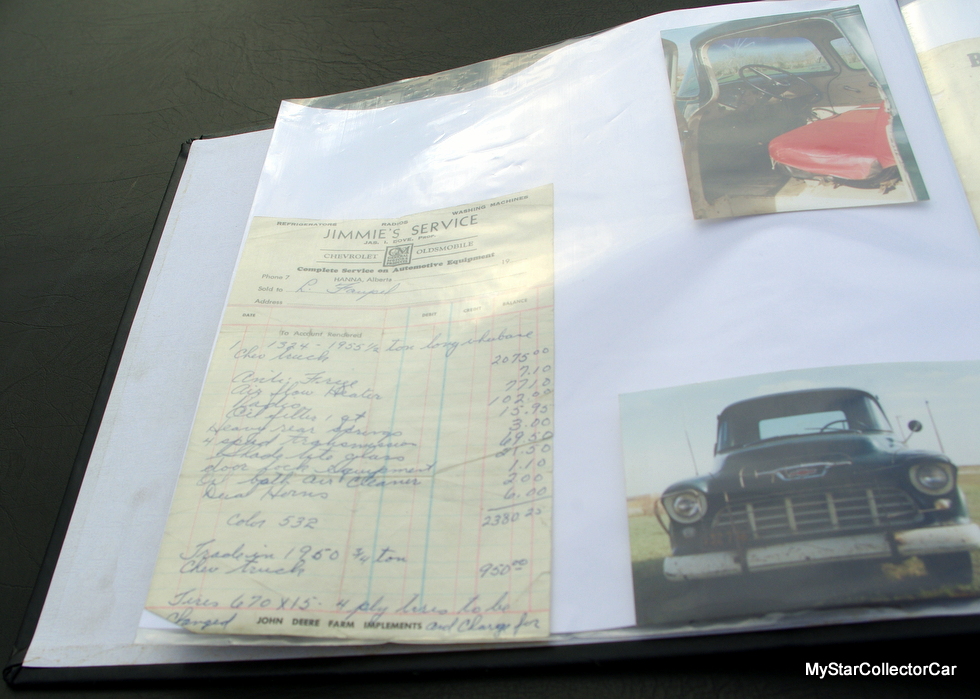 The original powertrain was replaced by one of the truck's previous owners during the ensuing 64 years. Now it sports a 350 Chevy small block bolted up to a Turbo 400 automatic transmission. The truck left the dealership with a factory green paint job and red interior-likely a power combination in the mid-50s-but now it has a very cool color/interior mix.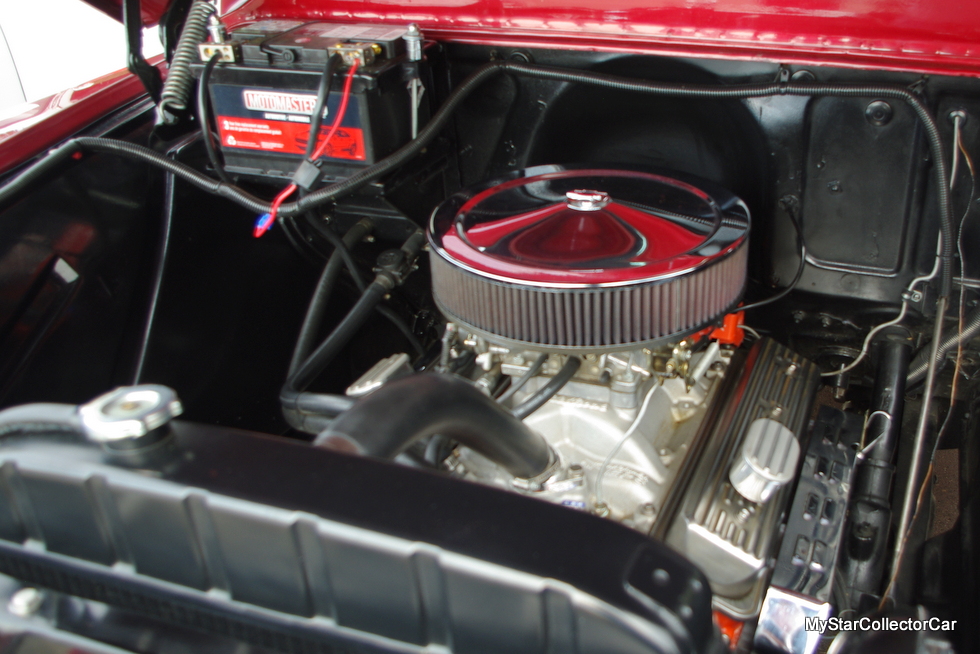 The vintage Chevy truck also had a radio upgrade over the past few decades.
James was not onboard with the custom steering wheel in his truck so he put an original steering wheel with a vintage spinner/necker knob on it. These steering wheel accessory knobs were an illegal add-on in many jurisdictions and were also known as suicide knobs because of their design and potential for injury in a crash.
However, the knobs help make a manual steering system easier to turn because of their design and are a solid reminder of a bygone era in the car hobby.
James has added his own touches to the truck in terms of exterior bright work since he became its new owner and intends to maintain the Chevy's classic style.
He also appreciates the truck's newer power train because the engine/transmission upgrade ensures he is never late for a car show and still gets to travel in the truck of his dreams.
BY: Jim Sutherland
Jim Sutherland is a veteran automotive writer whose work has been published by many major print and online publications. The list includes Calgary Herald, The Truth About Cars, Red Deer Advocate, RPM Magazine, Edmonton Journal, Montreal Gazette, Windsor Star, Vancouver Province, and Post Media Wheels Section.