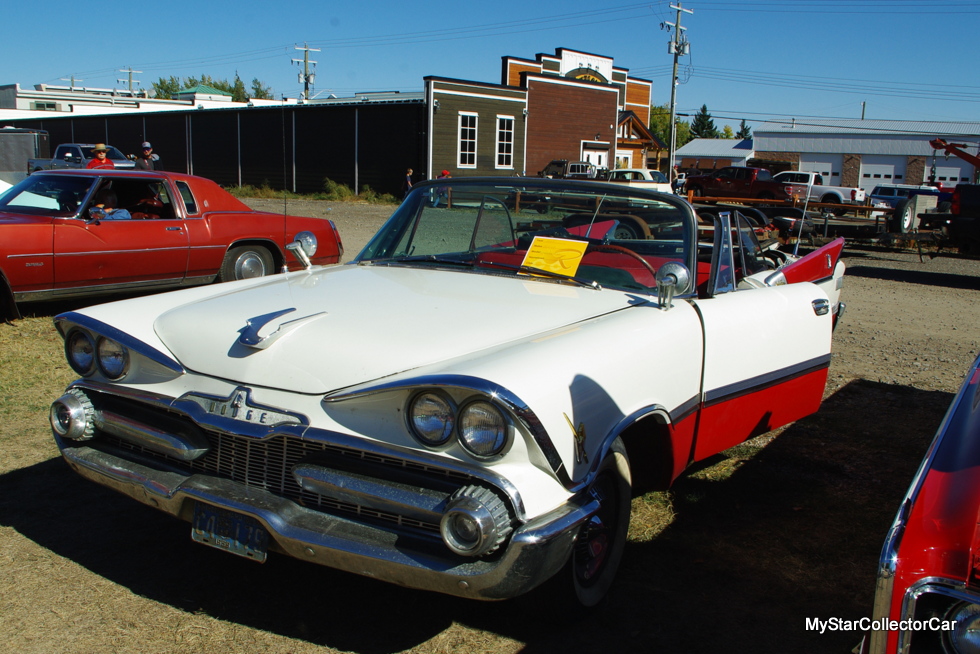 Car stories are like fishing stories because it's always about the "one that got away".
There's always a big dose of regret and it's always the same plot— a car that wasn't bought or one that was sold.   
Clay Taylor has no regrets because he bought his car for next to nothing and he never sold it.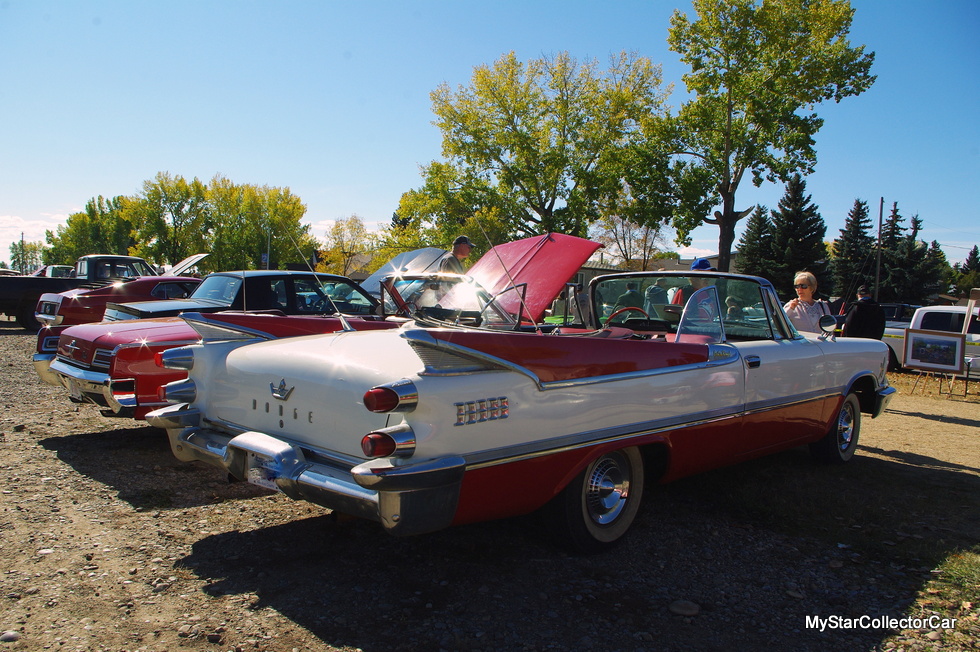 Clay lent a buddy a few hundred dollars back in the early 1960s and he ended up with a mint 1959 Dodge Custom Royal Lancer convertible when his friend left town and couldn't pay him back. Clay said the guy asked; "Would you take the car for the money"?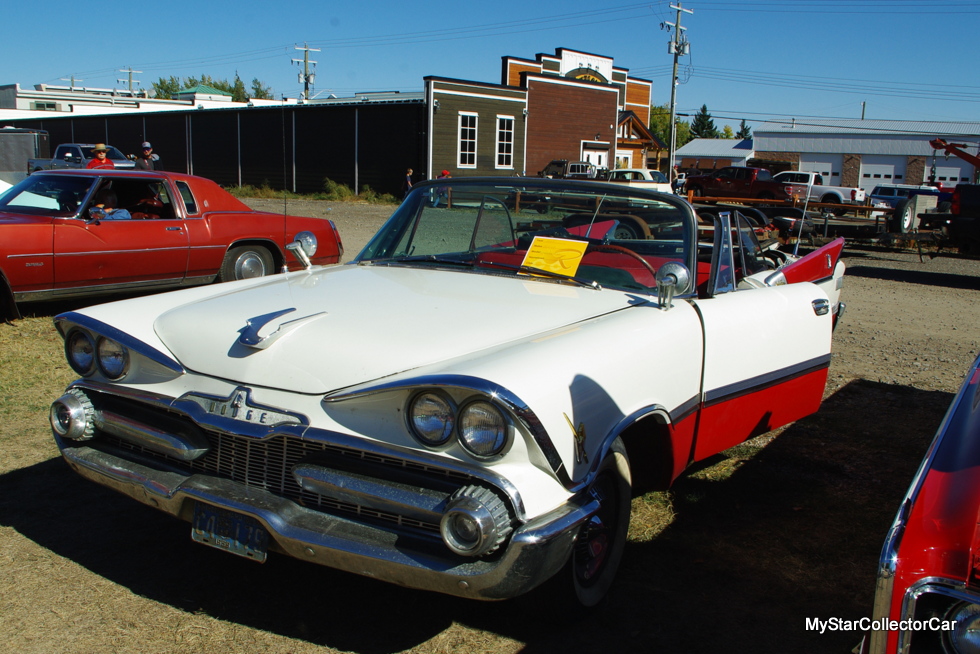 This may sound like a spectacularly unbalanced transaction in 2018 but fifty years ago a '59 Dodge was simply a used car. They were becoming outdated in the 60s so the value plummeted when the new decade look emerged. Fin cars are gold standard investments in 2018 but they weren't as cool back in 1961 or '62 but it was still a good buy for a two-year-old car.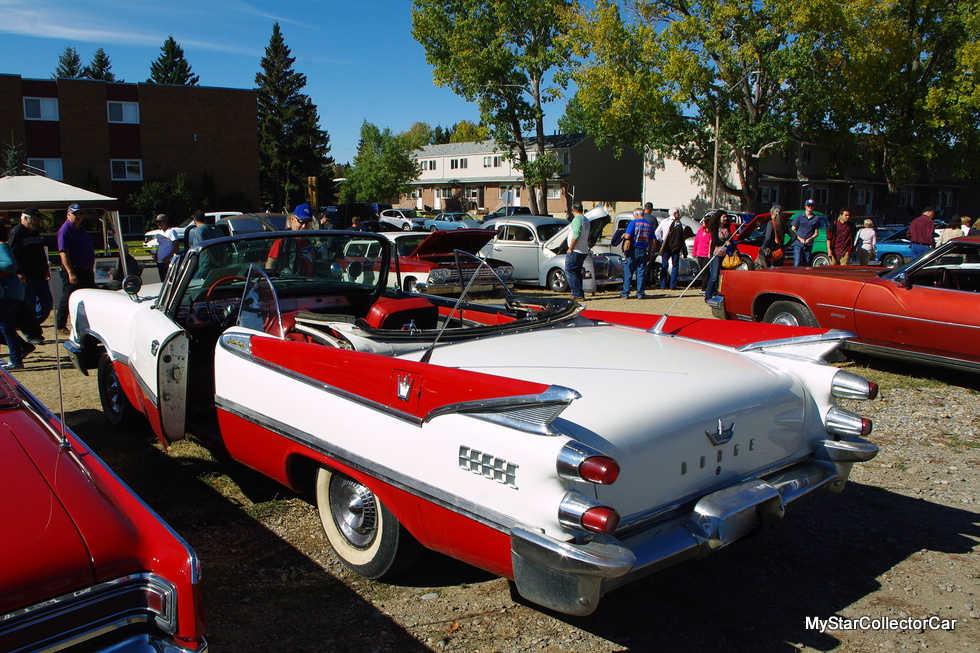 Clay used the car as a daily driver in the ensuing years but it never saw another winter. He had a company vehicle so he never put many miles on the car in any given year.  He'd take it out occasionally but it became a part time driver early in its career.

The '59 Custom Royal went into extended hibernation twenty five years ago when Clay put it into long term storage. He started it occasionally but it never saw any time on the road until last year—basically he said he "stuck it into a garage and walked away". Clay was very matter of fact about the car—he said it "fired up no problem—turned the key and away it went".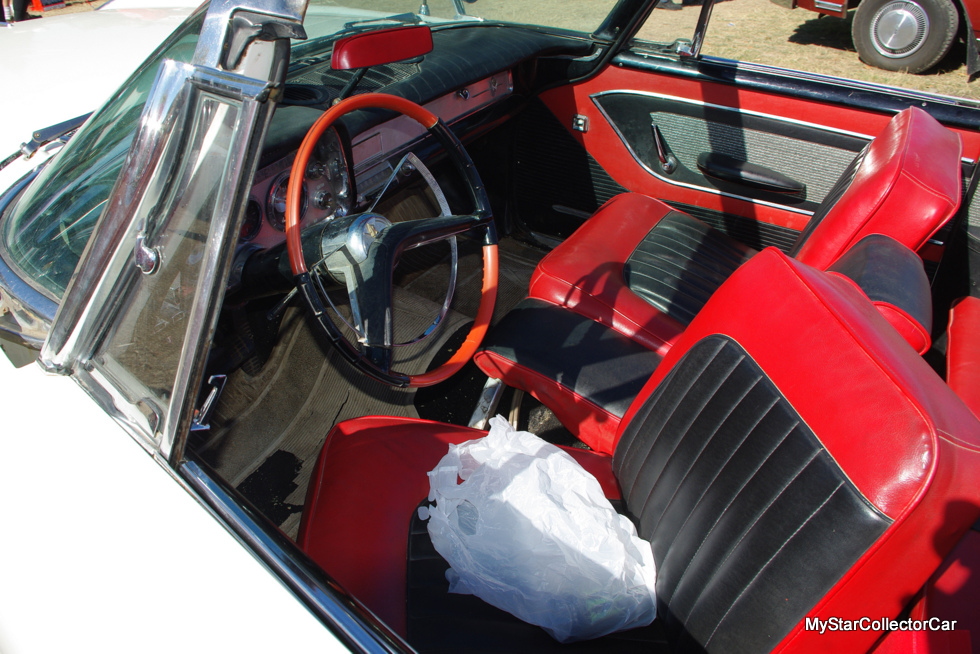 This is a fully optioned, D-500 model so it has everything from dual antennas to, swivel seats, power steering, power brakes and power windows.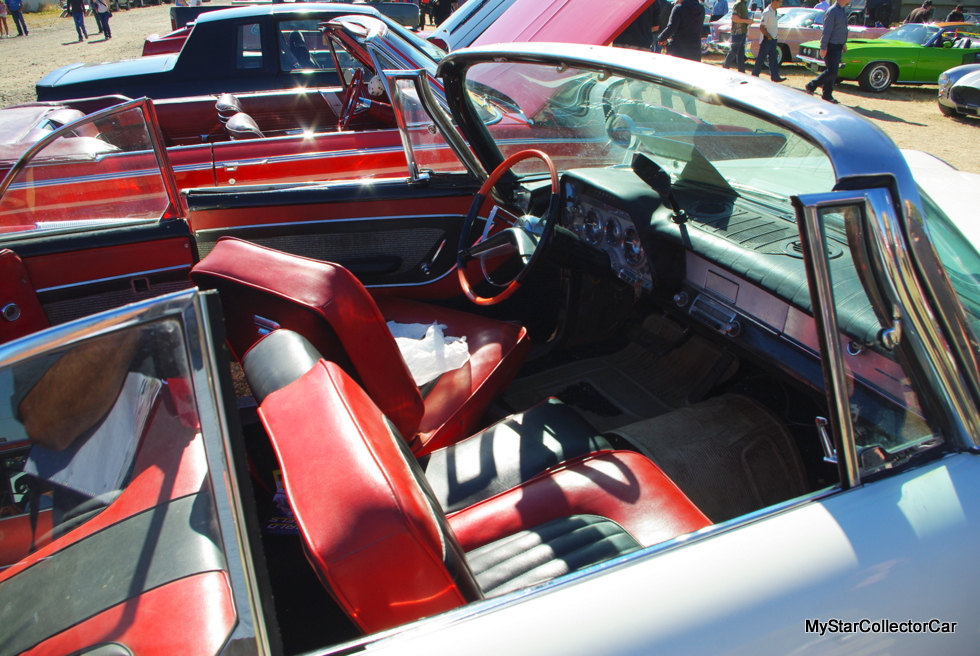 There's a 383 under the hood so this Custom Royal has plenty of muscle even in today's world. Clay runs it at 70 miles per hour with "no problems at all". He does this on historically old wide whitewall tires and he said the car "just floats down the road and over bumps".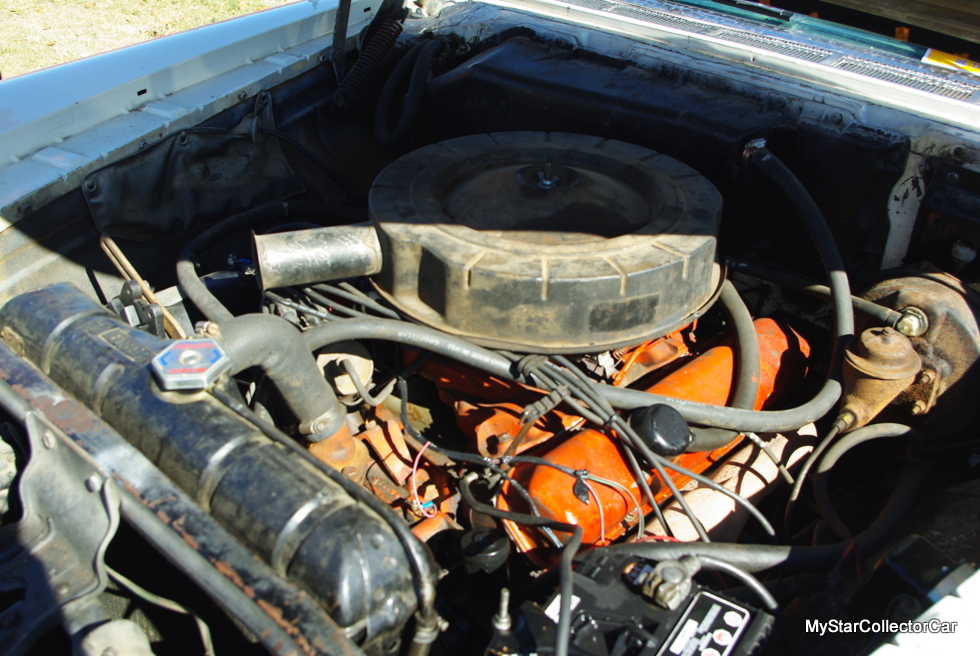 There are 61,000 original miles on this Custom Royal and it fits well within the true survivor category. The paint is original and the trim shows its age but this big Dodge is in amazing condition for a 59-year-old car.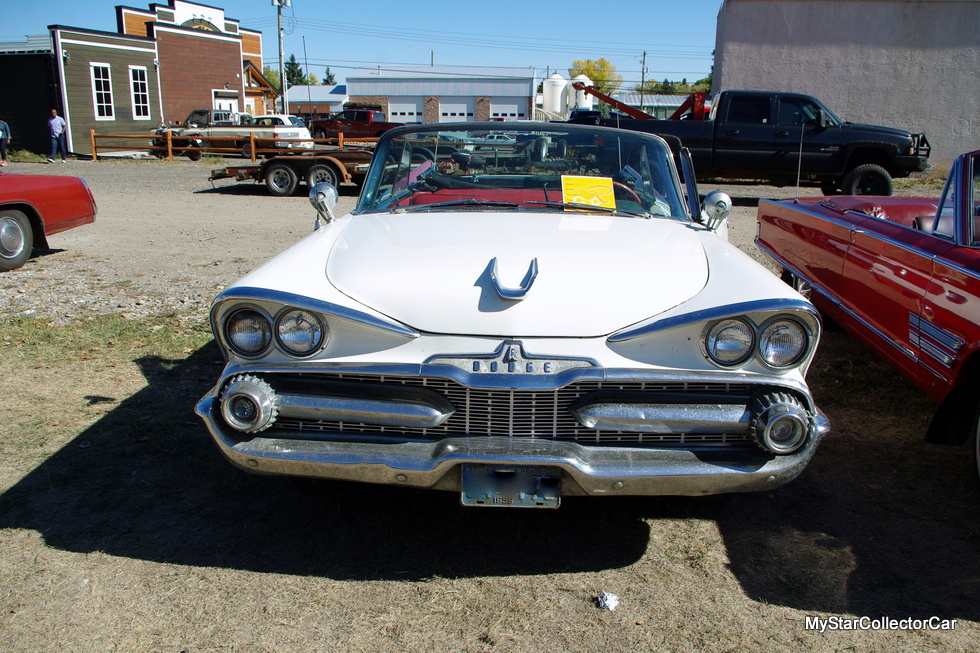 Clay gets all the attention you'd expect for a massive finned convertible from the 1950s. He gets lots of "nice car" comments and the Dodge was a rock star at a huge car show. Most people don't know how rare it is (less than 3000 ever made with around 40 still registered) but they do recognize that this car was the peak of late 1950s style.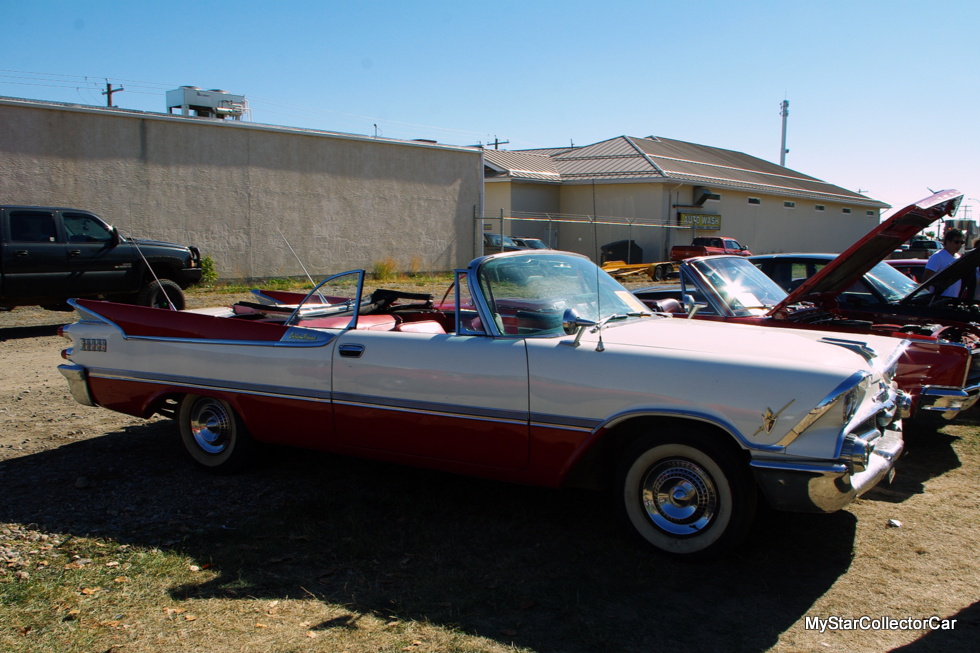 Clay patiently explains the history behind the car to people and politely corrects them when they get the year or other details wrong but he's happy to give them a tour of his rare Mopar.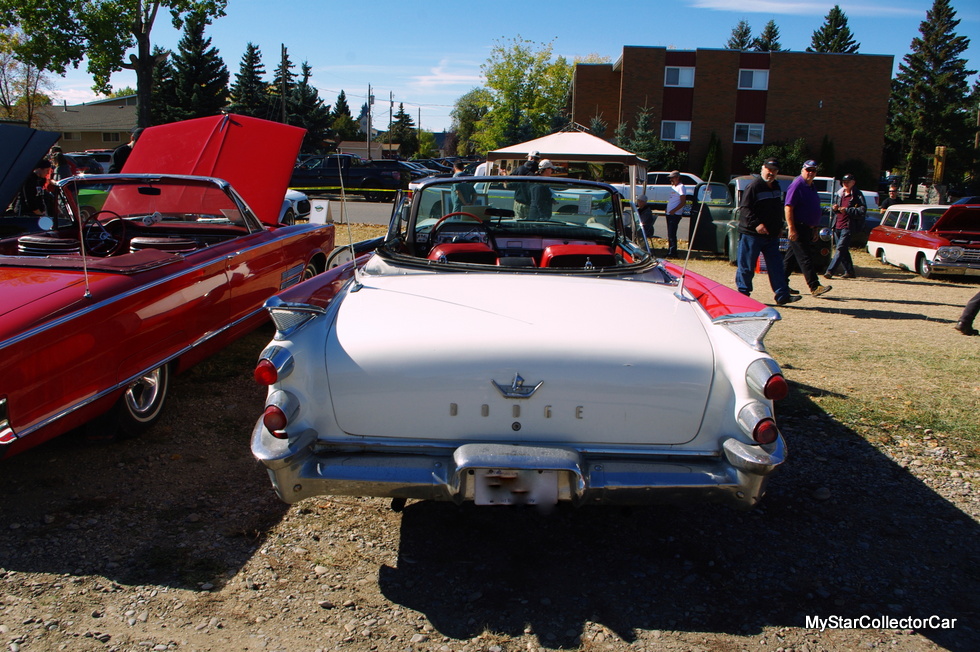 In the end this story was all about the one that didn't get away—the best money ever lent to a buddy.
By: Jerry Sutherland
Jerry Sutherland is a veteran automotive writer with a primary focus on the collector car hobby. His work has been published in many outlets and publications, including the National Post, Calgary Herald, Edmonton Journal, Ottawa Citizen, Montreal Gazette, Saskatoon StarPhoenix, Regina Leader-Post,  Vancouver Sun and The Truth About Cars. He is also a regular contributor to Auto Roundup Publications.