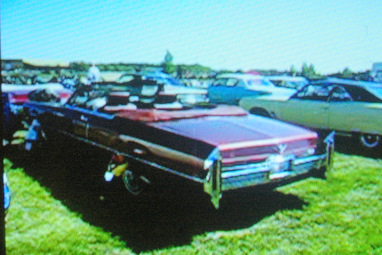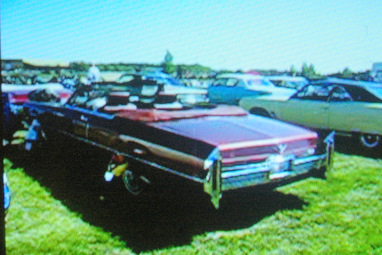 A 1966 Cadillac is a very big car from the days when gas was cheap and miles per gallon was not a huge issue.
Bob McFadzen's 1966 Cadillac convertible is probably one of the most documented 1966 Caddies in the world.
'It is also one of the nicest original Caddies we have seen in our travels.'
The Cadillac name meant upper end and fully loaded then and now, and Bob's is no exception to the Cadillac way. But he also has an unusual option in his 1966 Caddie– heated seats. Heated seats were not common in 1966.
In fact, we're not that smart because we did not know that heated seats were available in the 1960s. But 300 1966 Caddies had this option available to owners afflicted with something other than cold feet.
But Bob's well-documented Cadillac drop-top has heated seats on its dealership invoice along with all of the other creature comforts available to affluent Caddy owners of the 60s.
The car was originally purchased in Casper, Wyoming where a convertible with heated seats would have been quite a smart option. But it spent most of its life in Kingman, Arizona where the heated seats were a less urgent option for the Caddy.
Eventually the car made its way to a Tampa collector car broker, and that is where Bob purchased his well-preserved Caddy convertible and gave it a new home.
'The Cadillac now lives a long way from the sun-belt but, since Bob gives it a warm garage rest in the winter, the heated seats are still an unused option.'