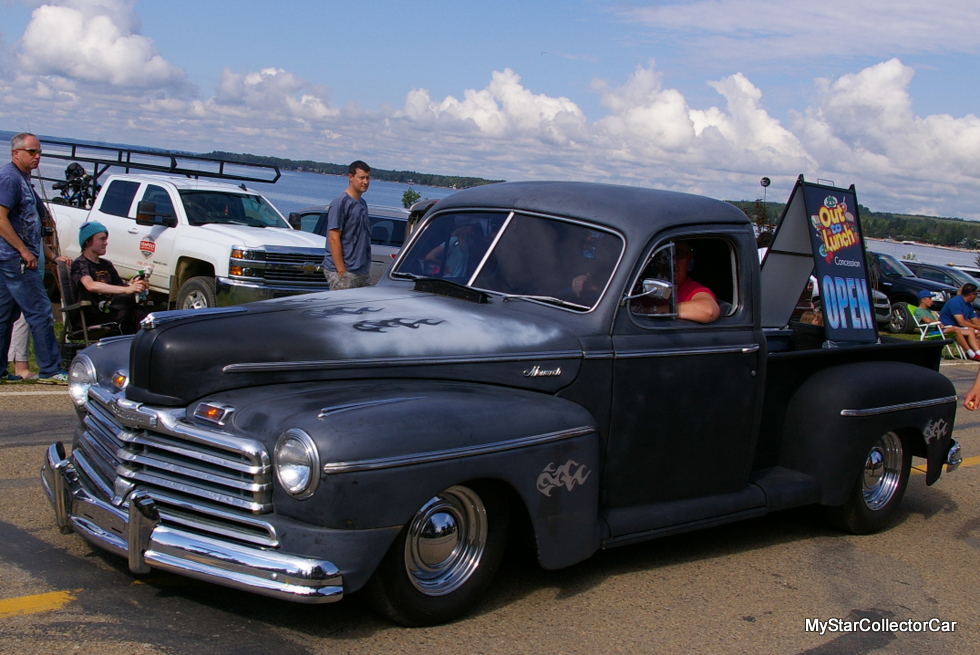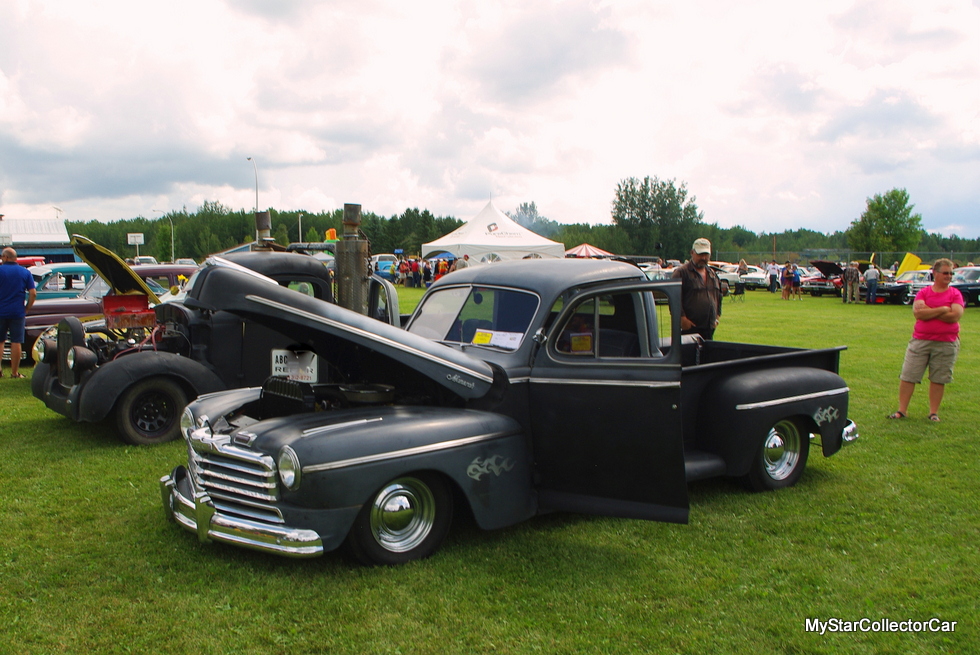 The custom car world is full of odd combinations.
There are vehicles that were never even a concept at the factory yet they exist because someone had enough imagination and talent to build them.
This 1947 Mercury Monarch pickup is one of them.
It's an unusually Canadian mix of 1947 Ford Monarch and Mercury truck box. They are both rare pieces of the puzzle so this truck (registered as a truck in 2017) that never was is very likely the only one in the world.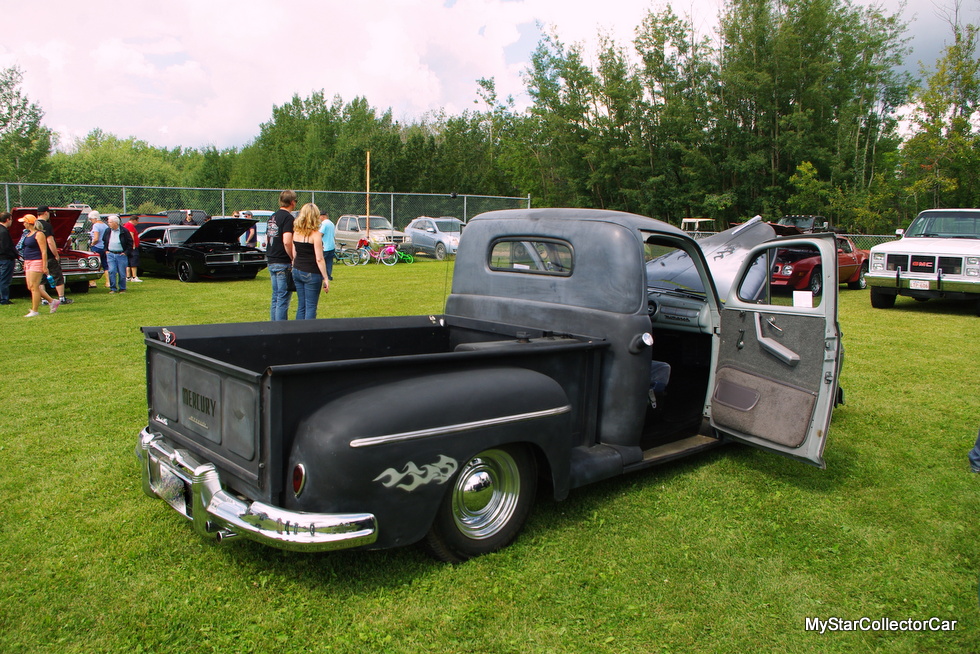 The Monarch was an upscale model for Canadian Ford dealers to fill the gap between base Fords and the higher-end Mercury models. They were designed to attract customers with a slightly bigger budget than the average Ford buyer.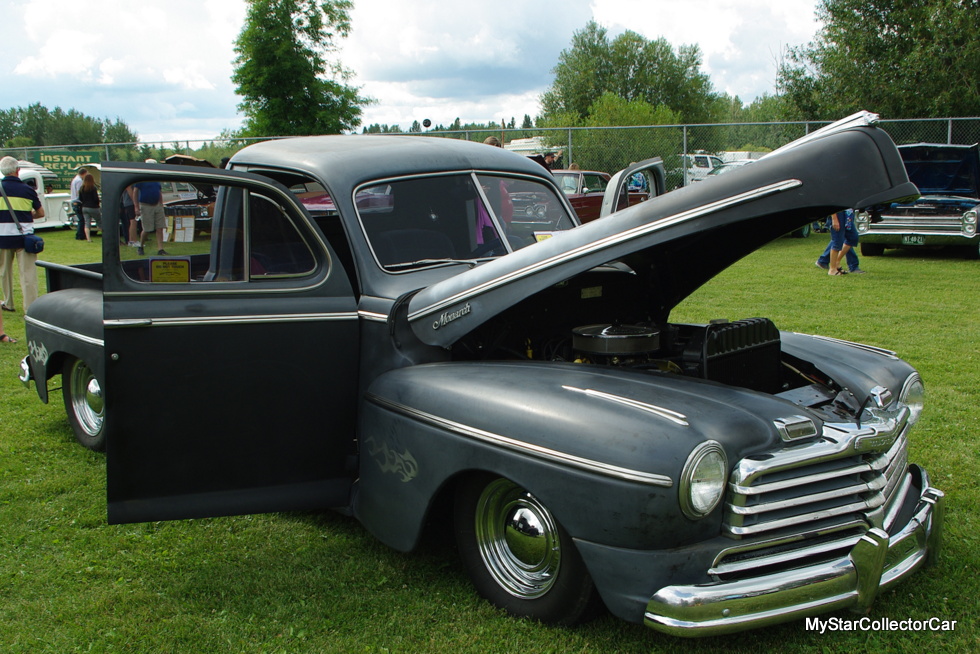 The Mercury trucks were also a means for Ford to sell their trucks in smaller towns where there was only a Mercury dealer—an occurrence that was fairly common right after the war.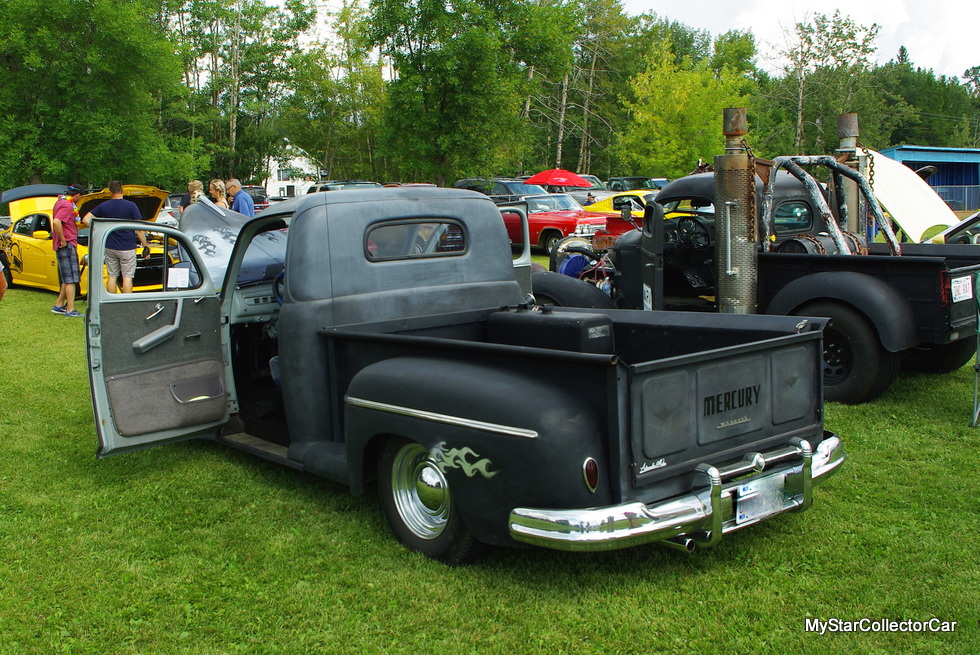 In both cases, the strange brand name and trim is still a puzzle to Americans so this truck would be a full blown mystery to them.

Darlene Knie is the proud new owner of this highly unusual hybrid but she could easily be called the accidental owner. She was on a truck search with her nephew when she saw this '47 Monarch on a dealer's lot. She expressed some interest in the custom truck but the sales guy set the hook when he offered to take her for a drive.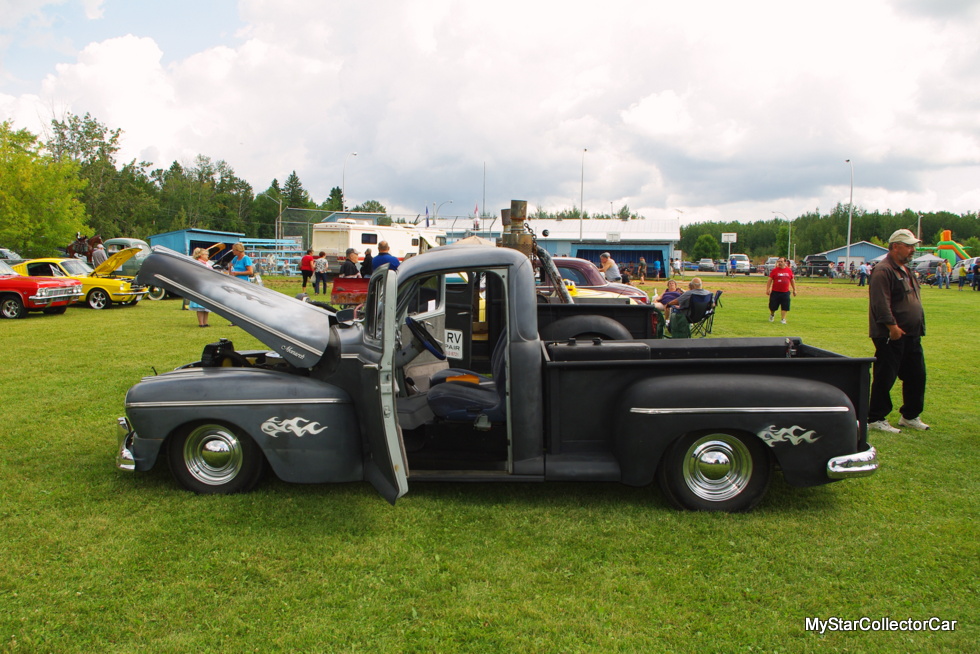 Darlene said she asked herself "What the heck was that?" and then she knew she "just had to have it". The test drive sealed the deal.
This custom truck was a brand new experience for Darlene so she hit the road just to get the feel of her Monarch truck. She was highly impressed with the road manners of this pickup and most of the credit goes to its Camaro front end. Darlene said she "puts it in gear and it drives nice" and it has plenty of power plus she said the seats are comfortable and the tilt steering is great.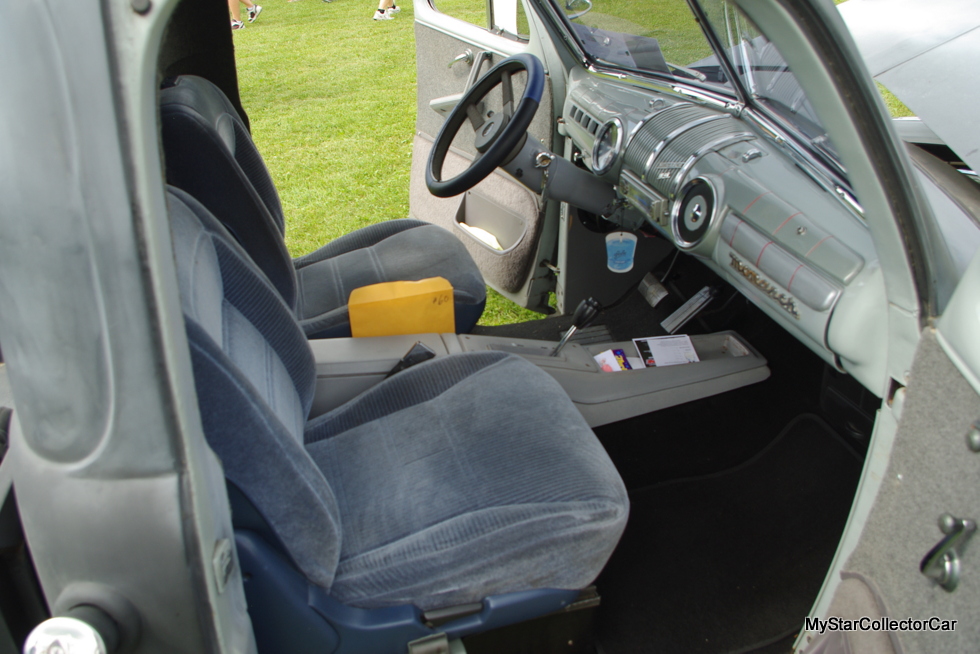 The Monarch's original flathead V-8 is long gone and now there's a small block Chevy under the hood. Darlene was graphic in her description of the performance—she said it will "sure squeal the tires" when she hits the gas. Her only complaint is she has to "clean the bugs off it" after a run because she doesn't spare the horses on the road.  She passed a guy driving a newer truck and he thought it was an invitation to a race but Darlene explained how she "just wanted to pass him—not race him" so the speed got into the higher range.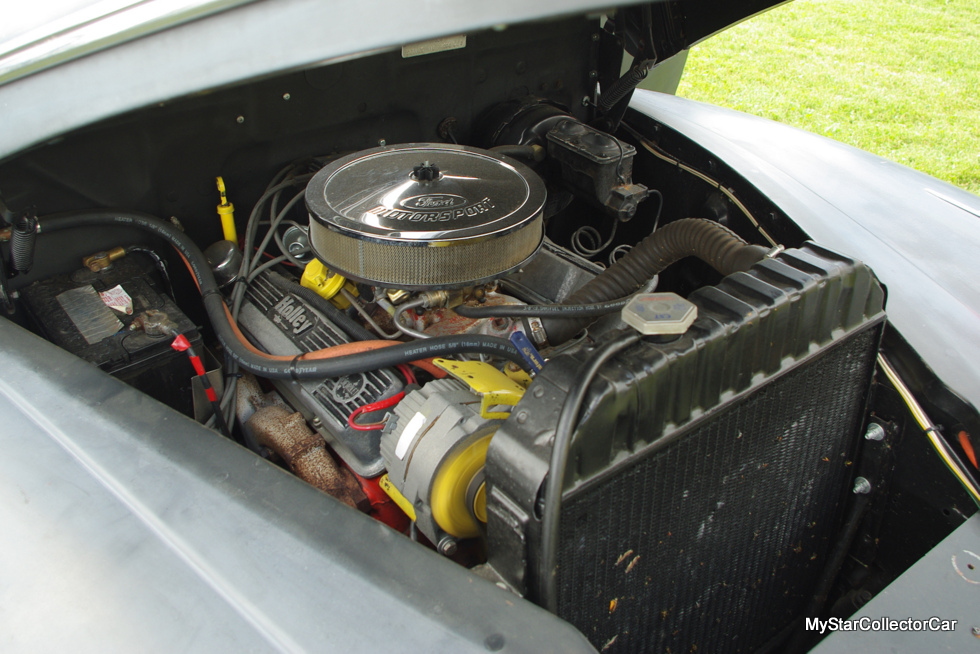 Darlene wants to hit the car show circuit and soak up the atmosphere at many car show in her Monarch custom. The truck already draws a lot of scrutiny at shows because a lot of car guys are simply trying to figure out what it is and whether they actually built one at the factory.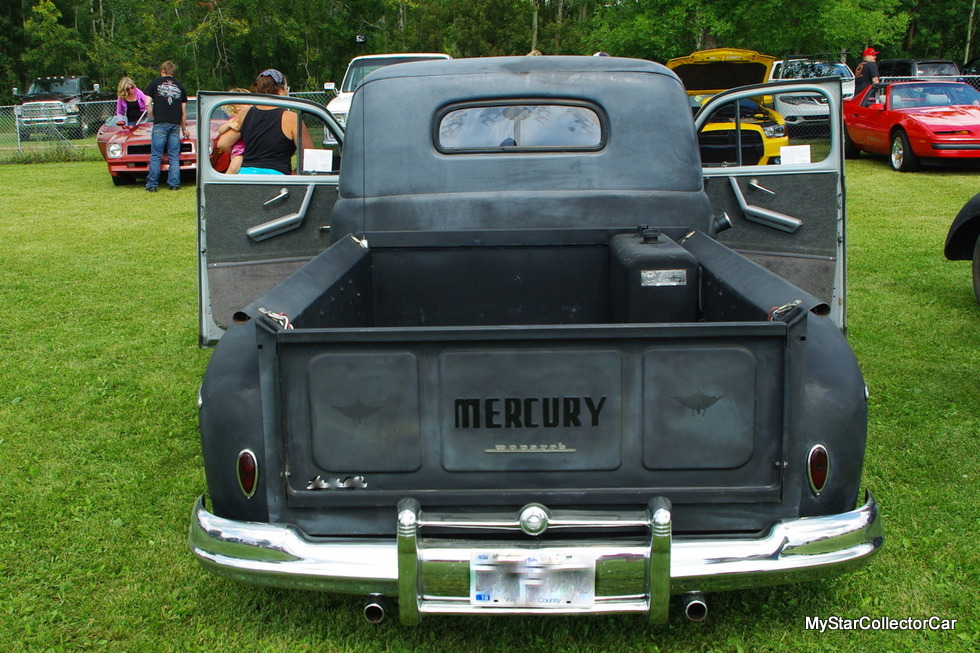 This truck is destined to be her nephew's eventually—she said she "bought his dream truck for him" but it might look a little different before then because she's considering a new paint job.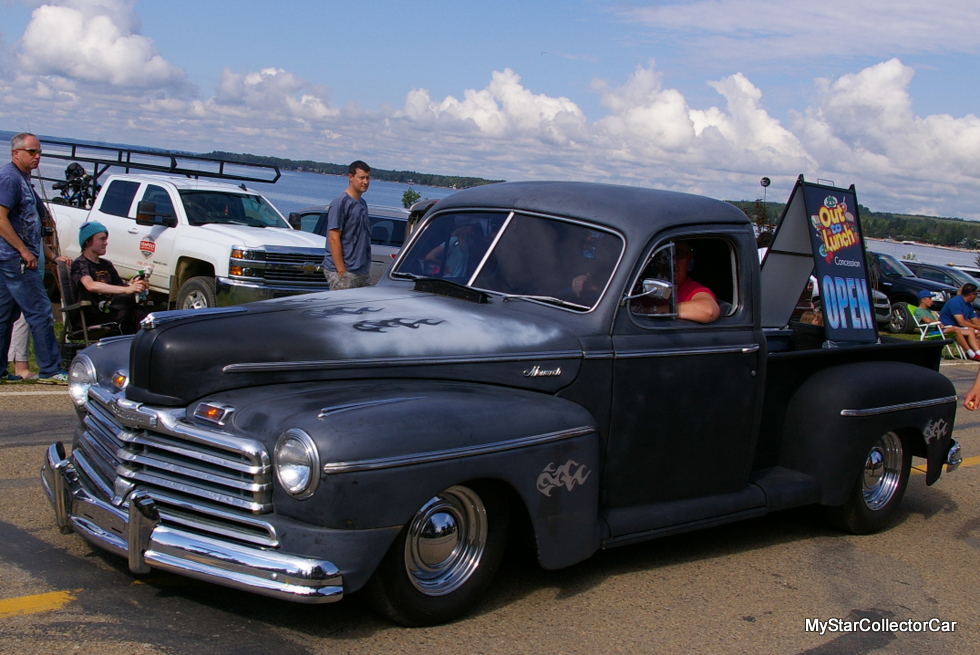 Darlene said she's thinking about painting it black with spider web trim and calling it "The Black Widow".
Jerry Sutherland
CLICK HERE to Like us on Facebook
CLICK HERE to Follow us on Twitter
CLICK HERE to Follow us on Pinterest