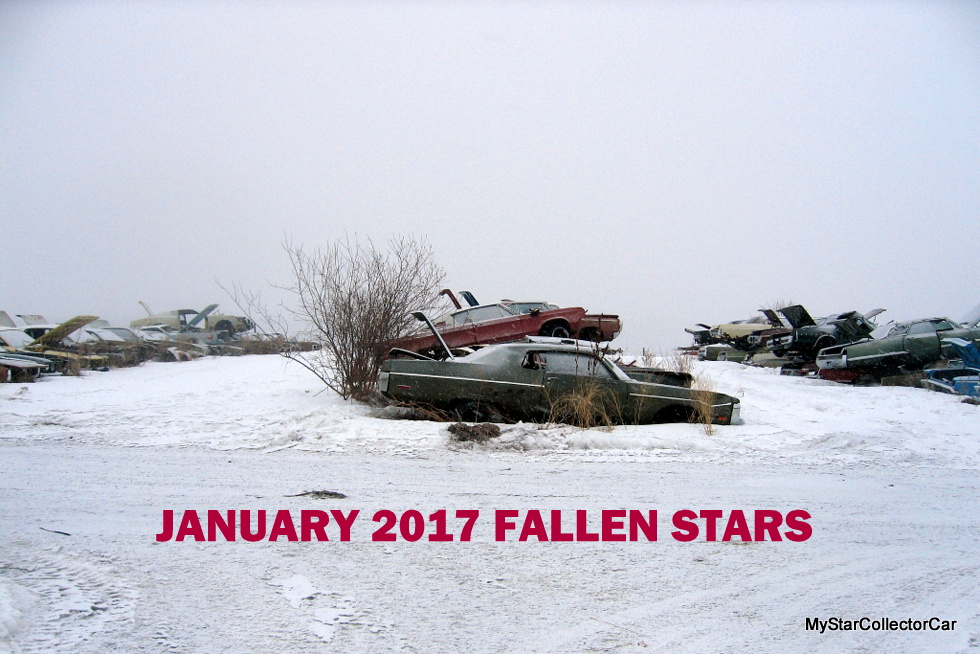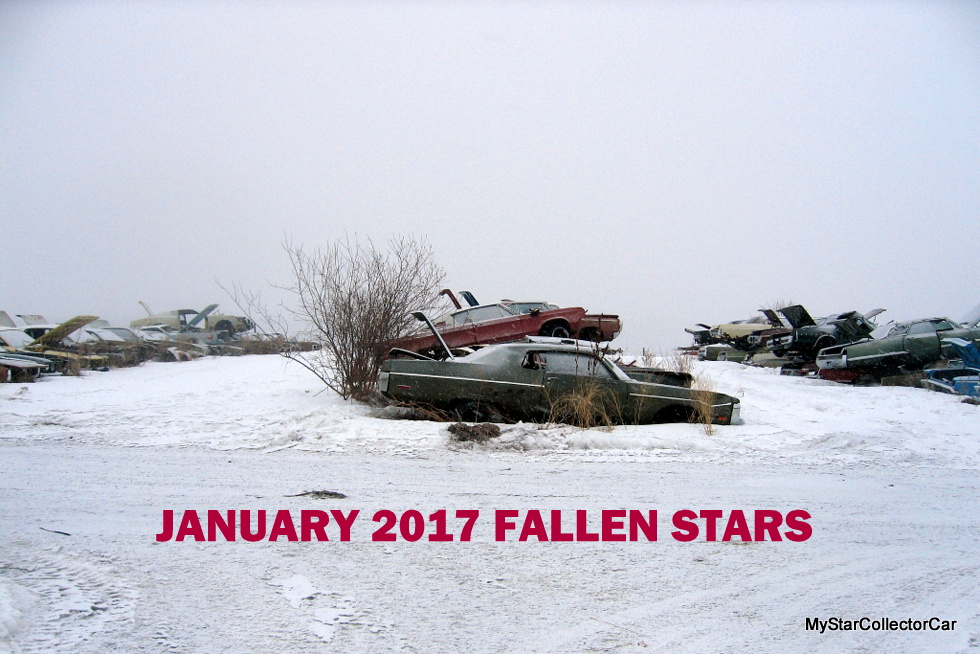 JANUARY 2017 FALLEN STARS: CHECKING OUT A GREAT CAR CROP–ONE OF WINTER'S MORE UNDERRATED ACTIVITIES  
Winter is a season where you have one of two options. You can face it head on and do outside stuff or you can hibernate—possibly in a much warmer climate.
The second option typically involves activities like skiing, snowmobiling or skating but there's another option.
You can do a winter tour of a great boneyard like this one full of classics like this Ranchero.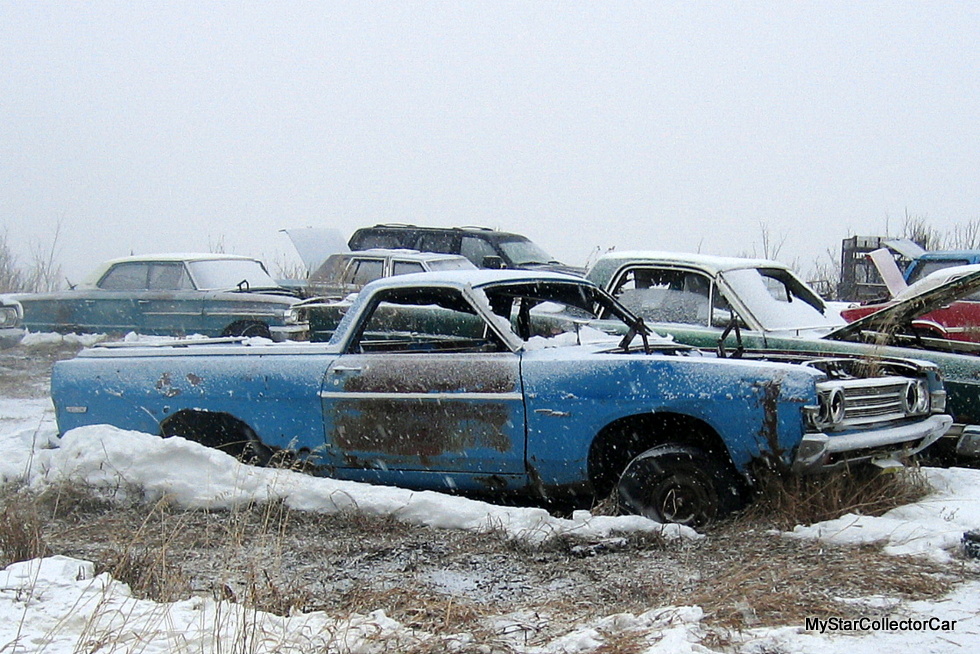 Spoiler alert—the yard is gone now but back in late February 2013 it was still around and it provided one of the best winter days on record even though most of these (with the exception of the first three) were taken in a blizzard.     
Take a look at the rest of the winter gold from January 2017 Fallen Stars.
CLICK HERE to Like us on Facebook
CLICK HERE to Follow us on Twitter
CLICK HERE to Follow us on Pinterest
Please re-post this if you like this article.