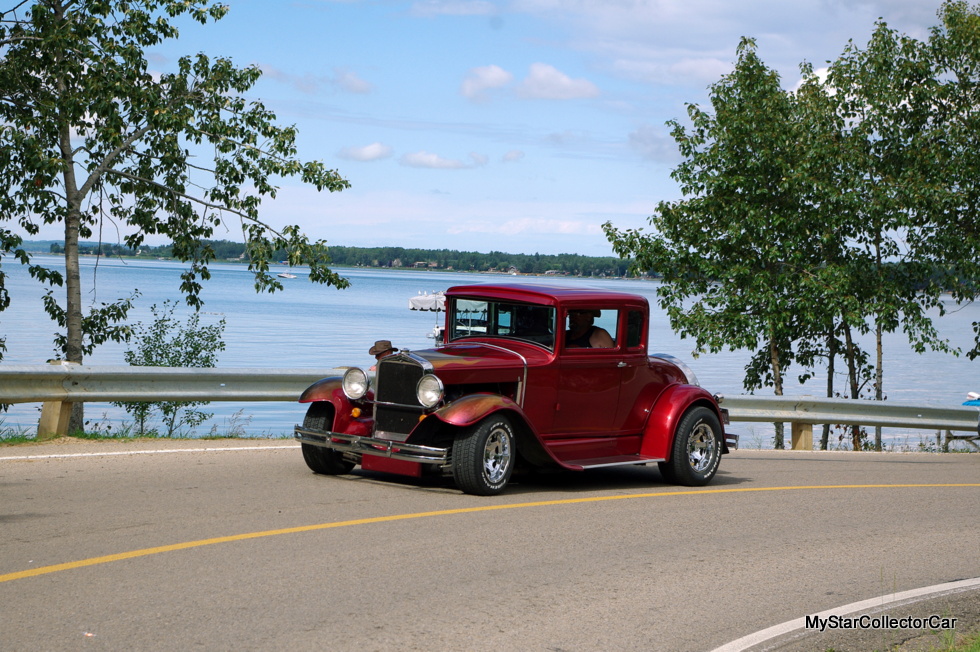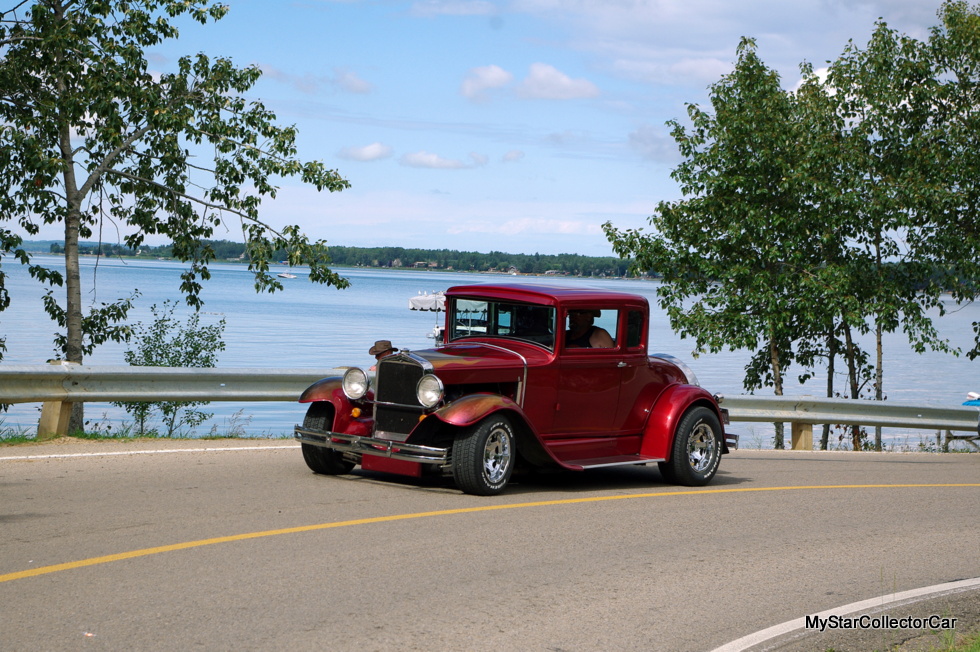 There are two ways to go in the world of old iron.
'You can lovingly pack your old classic into a closed trailer, wrap it in a big security blanket, drive it 200-300 feet to your assigned spot at the show and watch anxiously for any hint of rain.'
Or you can drive the wheels off it and grab some real world fun in your old ride.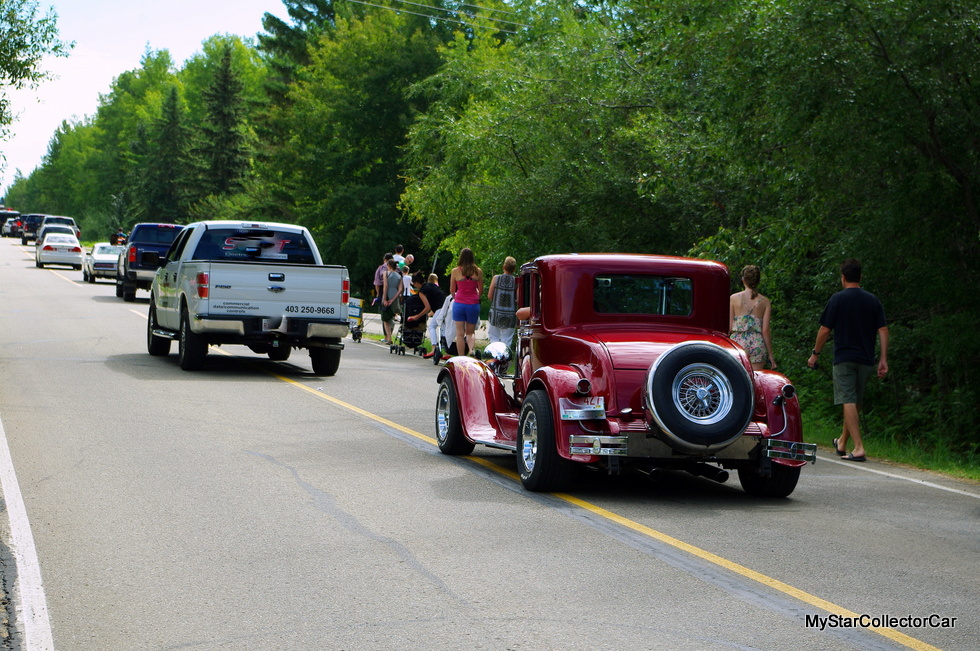 Frank Erlam likes the second idea a lot better. Frank is the proud owner of a 1927 Erskine (built under the Studebaker umbrella) and he is definitely a real world owner.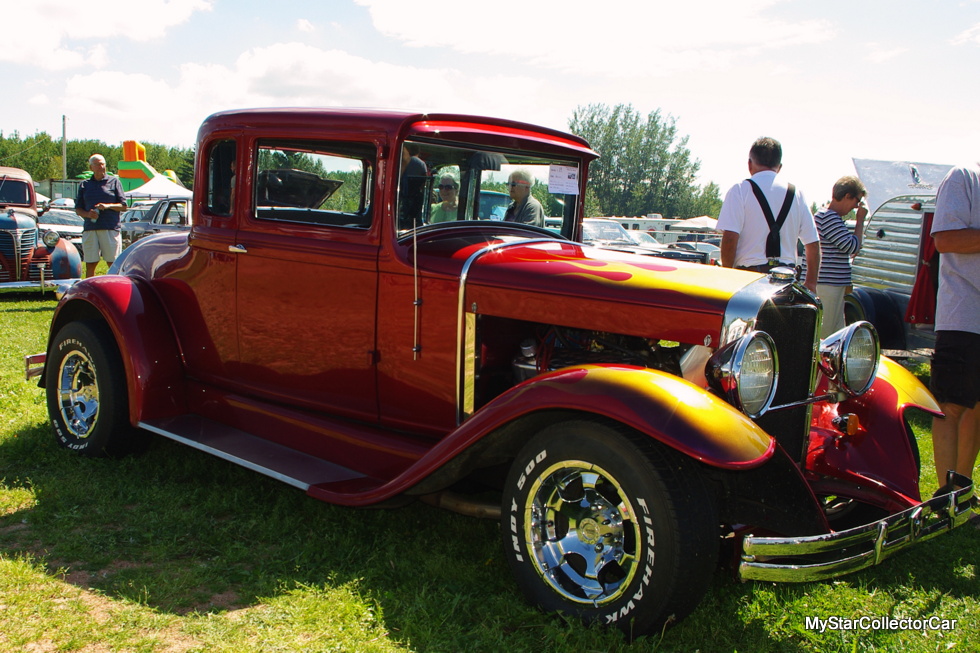 Frank has had the car for many years and he worked on it "for eight years off and on" to get it this rare street rod on the road.
He explained how these Erskines were extremely rare cars and this one came with a factory six-cylinder but it was far from pristine when he found it. Frank described it as "a field car with a tree going through it".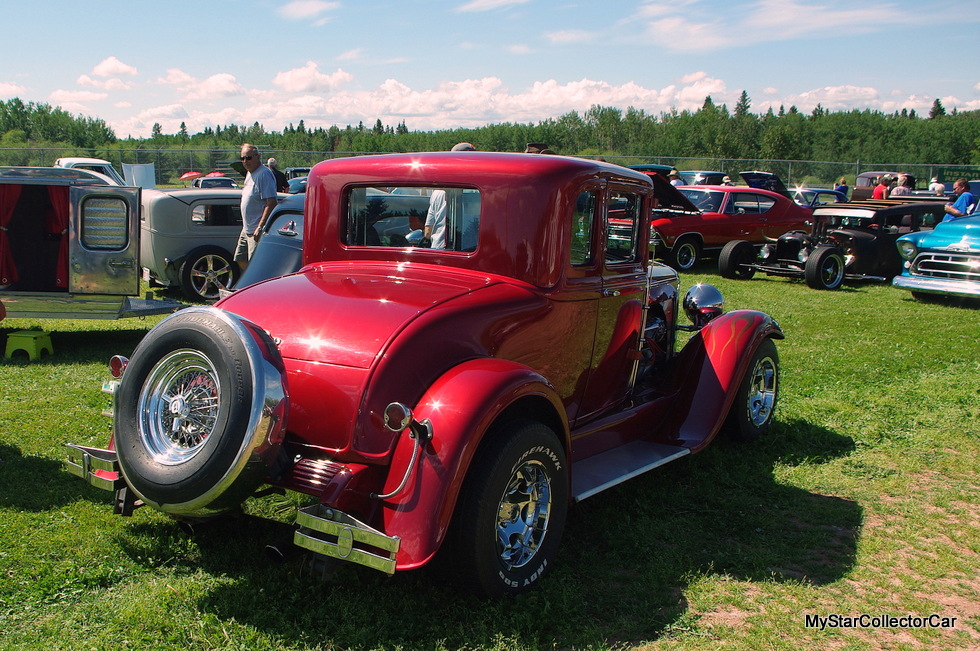 This was a massive job so Frank started by dumping the wood frame in favor of metal plus he came up with a unique solution to the missing fabric roof. He cannibalized the hood from a '78 Pontiac because he wanted "something with lines in it" and the Poncho worked like magic—after a massive amount of work.
Frank figured out how to use the extra space from the missing rumble seat area. He extended the passenger's compartment with the extra room so he could stretch out on a long haul. Frank's an old Sprint car driver so he knows how important extra room is for a better driving experience.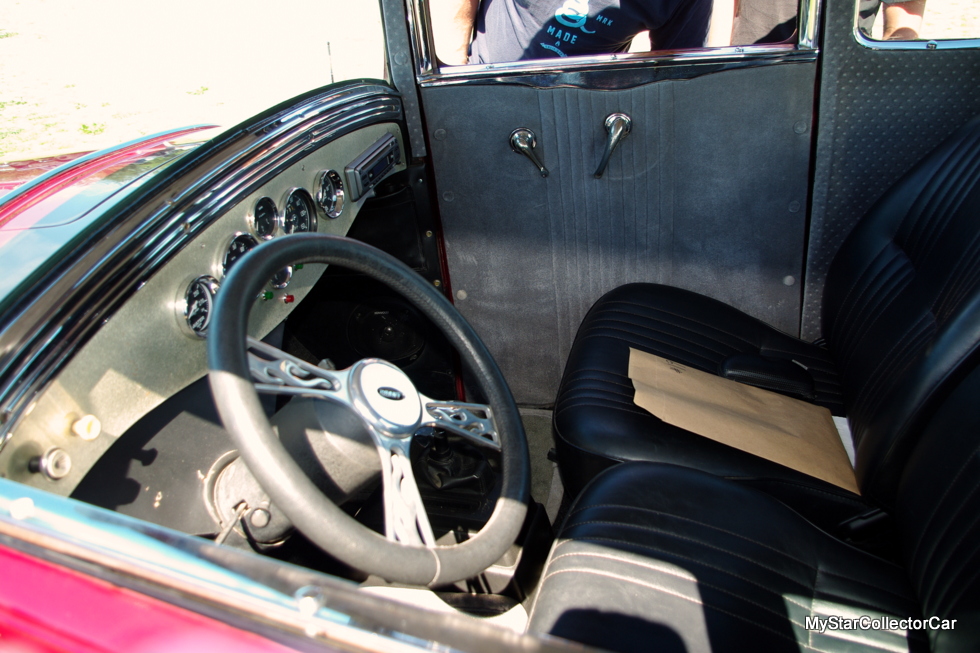 The project took a lot longer because Frank admitted he "kept changing things over the years" so those alterations meant a lot more time was necessary.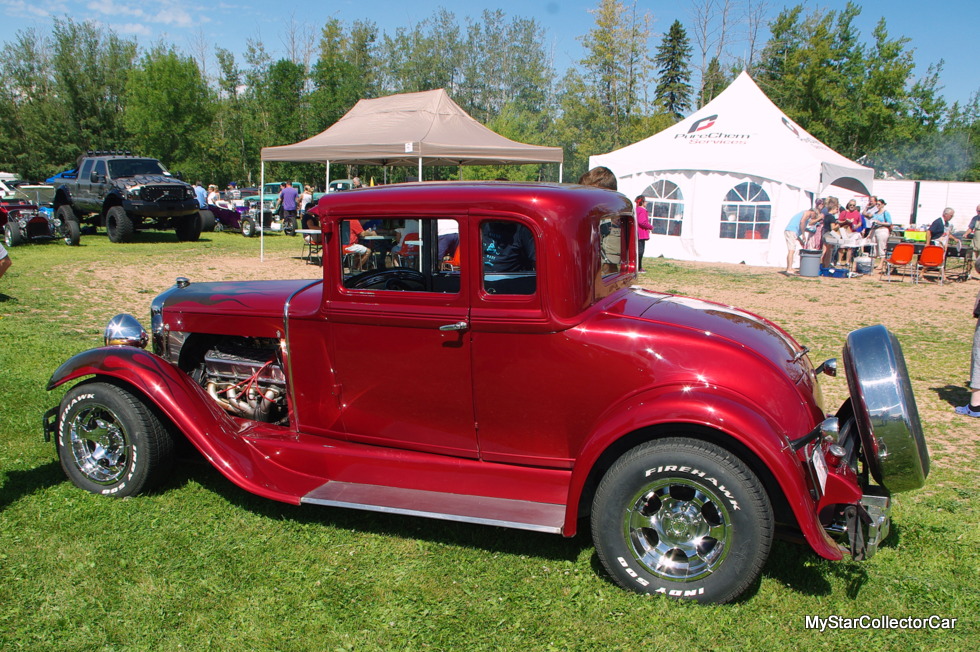 Frank is a stereotypical "more power" guy so this brute has a lot more than a small block Chevy under the hood—it's a 468 big block Chevy so this Esrkine is light years ahead of its original 6-banger engine.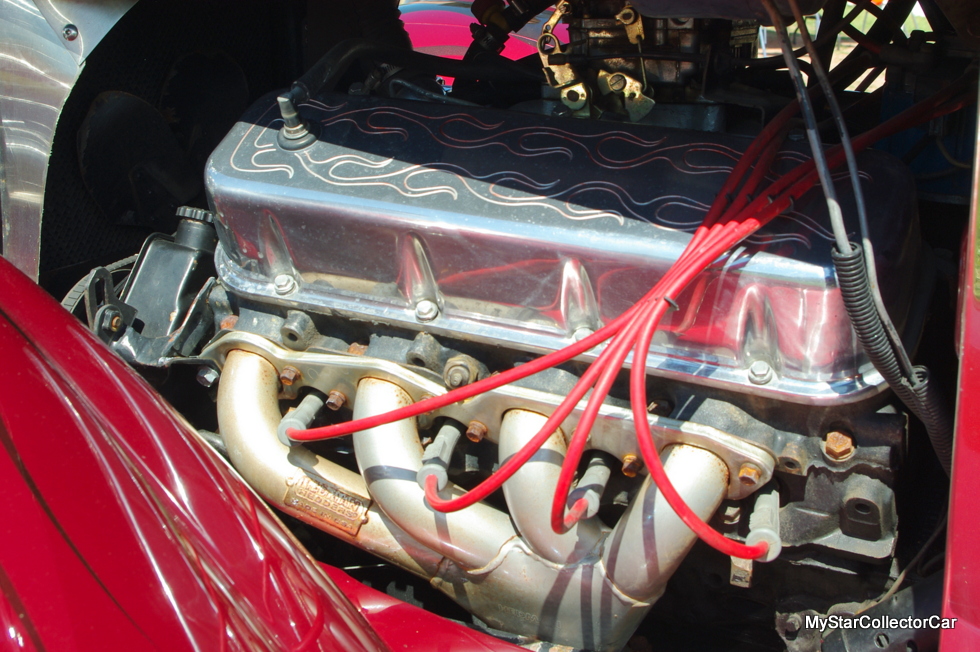 Frank built this beauty to drive so he wanted it "to stop and corner too" so it's got disc brakes and a Mustang II front end. This ride has a 3:73 rear end so Frank is toying with the idea of a 700R-4 for a better lower and higher gear range because the car is running about 2500 at 75 miles per hour.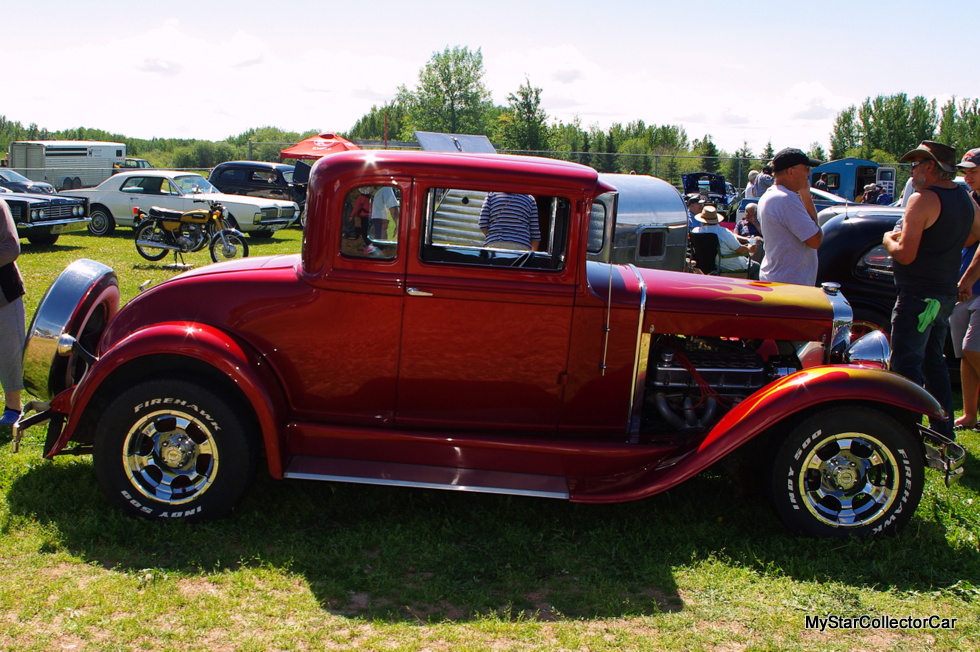 He's had many adventures in this street rod and one of them came at the track. He ran a few 14-second runs and admitted he was "dogging it until the last run". That's when he cracked the 11-second barrier and the track official kicked him off the track—Frank said the official was out of breath after he ran all the way because he was so anxious to flag him .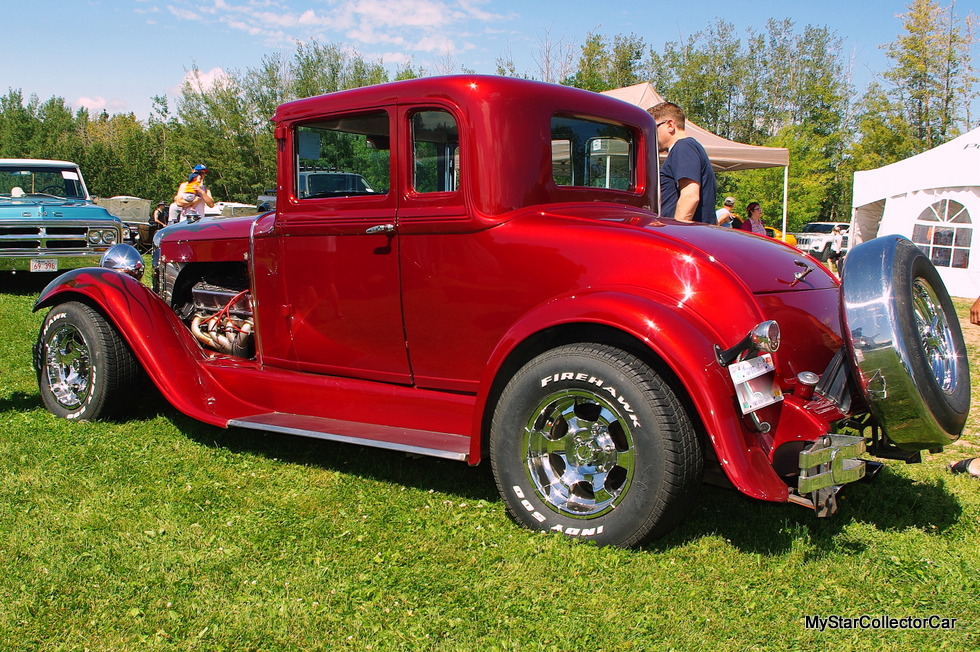 The other adventure was on a top speed run. Frank wanted to see if the fat fenders on the old Studebaker Erskine would lift the car or plant it at high speed so he ran it up to 154 miles per hour before he "ran out of nerve" but fortunately, the fenders held it down.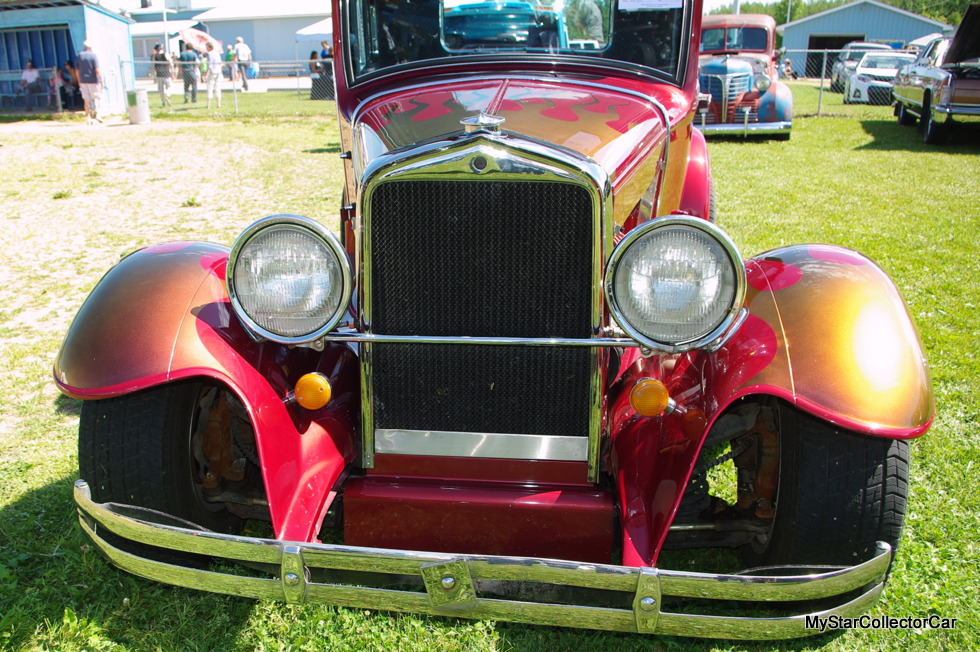 Frank doesn't spend his time in speed runs but he does spend a lot of time at the wheel of a very cool street rod and he's developed a philosophy over the years. He built his rod to "pull into a corner and stop" because those are critical issues in the real world and as an ex-racer he likes to have an advantage on the road.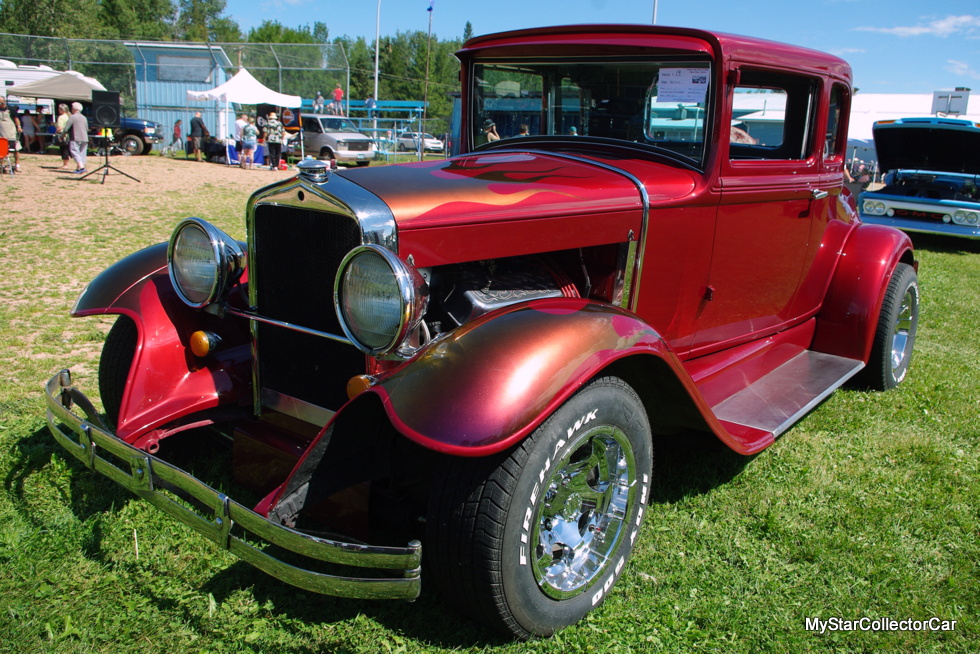 The other thing is Frank's attitude toward trailer queens. He's not a fan because he believes if you can't drive it what's the point so to that end he'd like to offer a suggestion.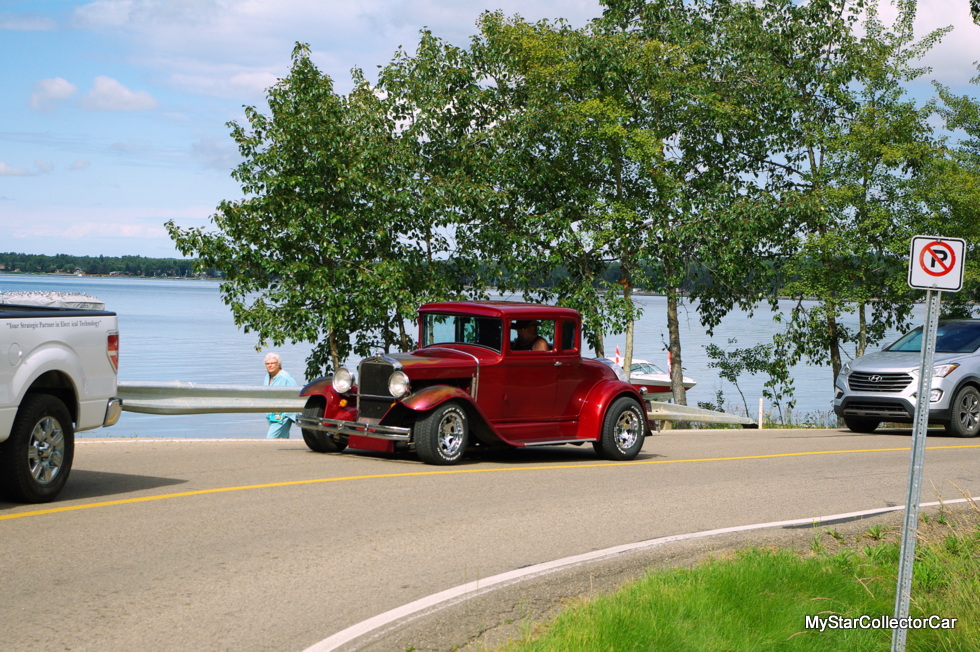 'He'd like to see two separate classes at car shows—one for trailer queens and one for what he calls  "real cars".
Jerry Sutherland
CLICK HERE to Like us on Facebook
CLICK HERE to Follow us on Twitter
CLICK HERE to Follow us on Pinterest
Please re-post this if you like this article.

–