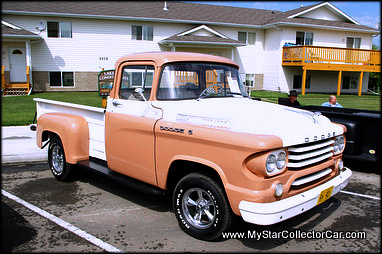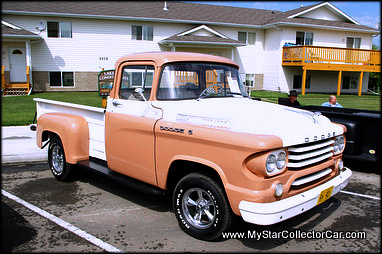 We spotted this beautiful 1958 Dodge pickup truck at a small town car show last summer.
Dodge trucks of this vintage are as rare as reasons to attend a Justin Bieber concert, so we always make a beeline to find the lucky owner.
The beauty of small towns is that everybody knows everybody and we were able to locate Don Bignell very quickly after we asked the first person. "You want to talk to Don? That's him standing right over there in the middle of the street." The charm of small town car shows.
Don is an enthusiastic car guy who leans toward the Mopar brand, so he was a good fit for the '58. He had purchased the truck from the original owner family three years ago and then he began to restore it back to its original configuration, including a three-on-the-tree manual transmission.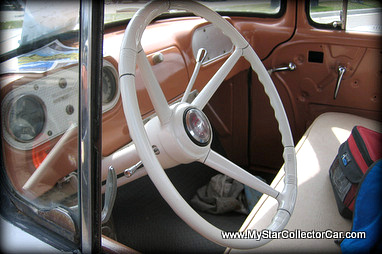 Most of our readers are old enough to remember a three-on-the-tree transmission very well from their personal experience with the bare bones shifter. They were the transmission choice for buyers who wanted to skimp on the options, so they were a standard feature for somebody who was frugal with his vehicle purchases.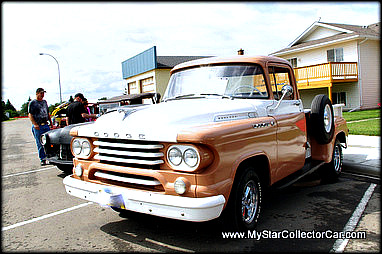 The original family had converted the Dodge to a four-speed manual tranny, presumably to give the 313 cubic inch engine more range for its work use. The first gear of a four-speed was low enough to give a real workhorse versatility to the truck.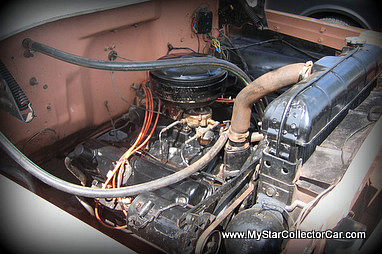 However Don realized that he had purchased a rare truck and wanted to respect its original configuration, including the three-on-the-tree. It was a low mileage truck that had worked very hard during its 56,000 mile lifetime and Don wanted to bring back the magic of its early years.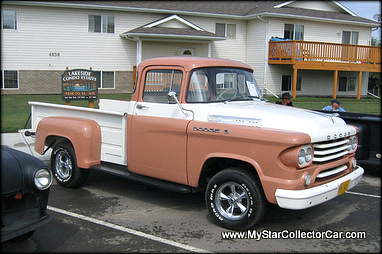 The entire restoration took about two years from front to back for Don and his wife. In fact Don's wife was actively involved in the process over that time period. Don and a neighbor did the box on the truck and Don only had to do minimal repairs on the engine, including the heads and a back seal.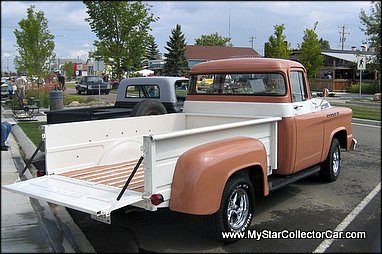 The truck is a smooth runner that likes to travel down the road at around 55 mph to keep it happy. Don says that it "purrs like a kitten" at that speed.
We always notice that car guys and girls are pretty happy people when they get a chance to hit the car show circuit in their beloved rides, but Don takes that program to an even higher level. In fact, he and his wife may well be one of the happiest car couples that we have encountered in some time.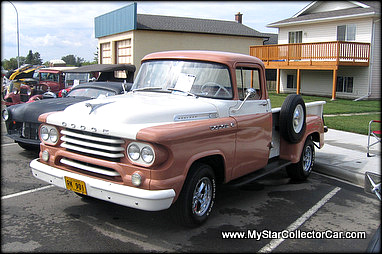 Things like a beautifully restored 1958 Dodge pickup truck will do that to people.
Jim Sutherland
*If you like this story take a look at this mscc article about a 1959 Fargo pickup.