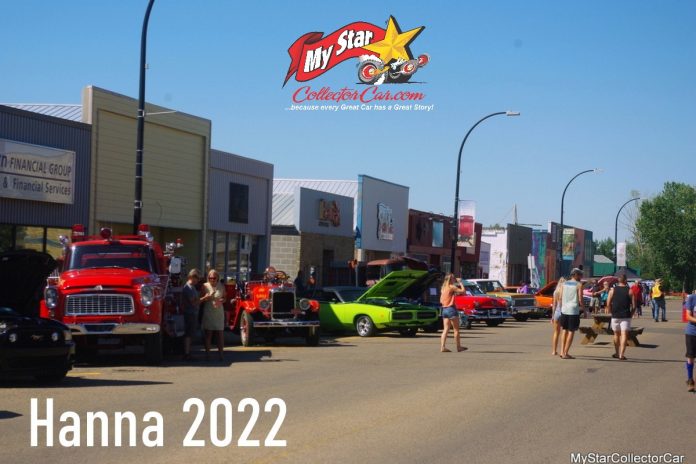 I'm an Albertan–I'm also a Nickleback fan because they are small town Alberta boys who delivered on the world stage.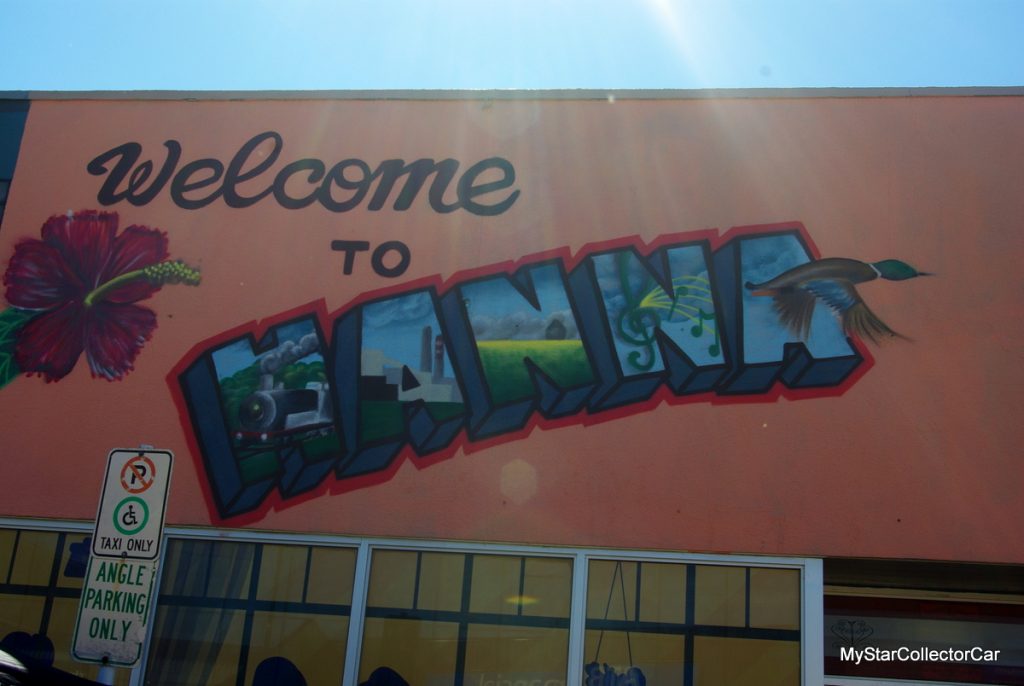 Hanna is a typical southern Alberta prairie town where wheat and oil are big players in the local economy. The Hanna Cruisers are the hosts of this event, and they did the right thing—they held it on their main street.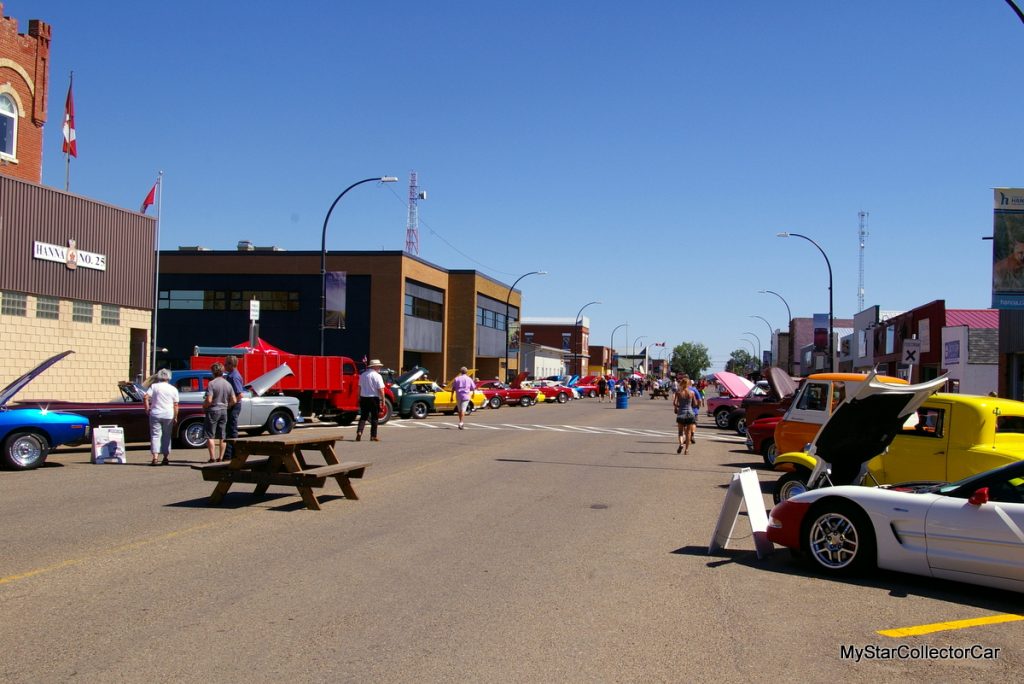 This show was a good mix of cars, trucks, and customs, but the first thing I saw was a very short 1968 IHC Loadstar 1800.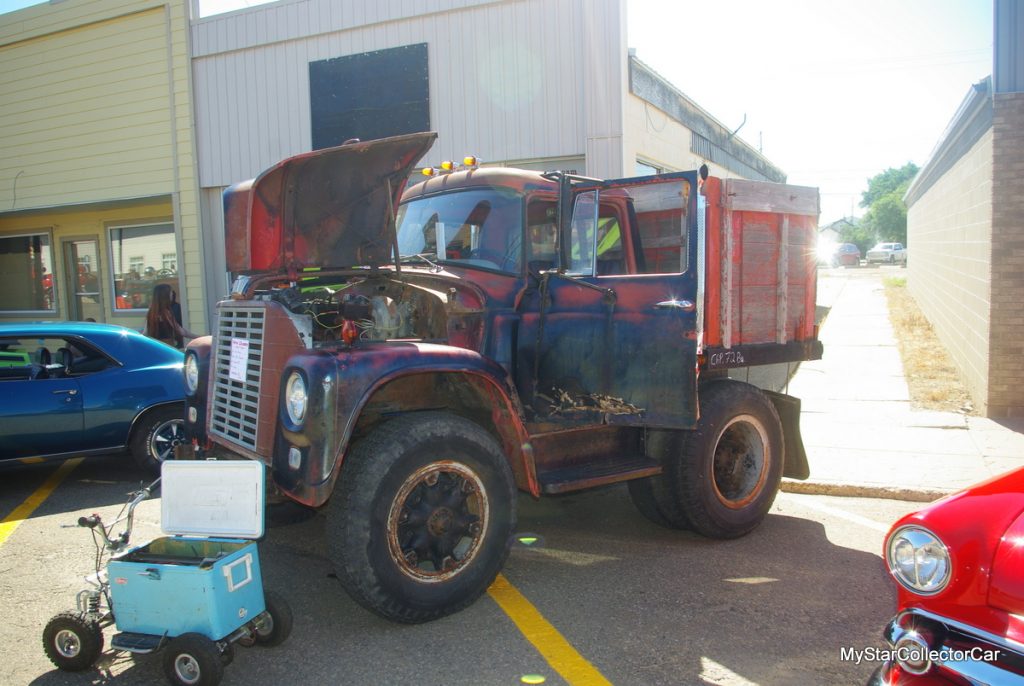 This was an old grain truck destined for the crusher until an innovative young guy started a rescue mission with a cutting torch in his hand. The result was a remarkably different vehicle—exactly what he wanted.
MyStar has never done a Rolls Royce story—until now. This was a 1990 Corniche III convertible with a great back story.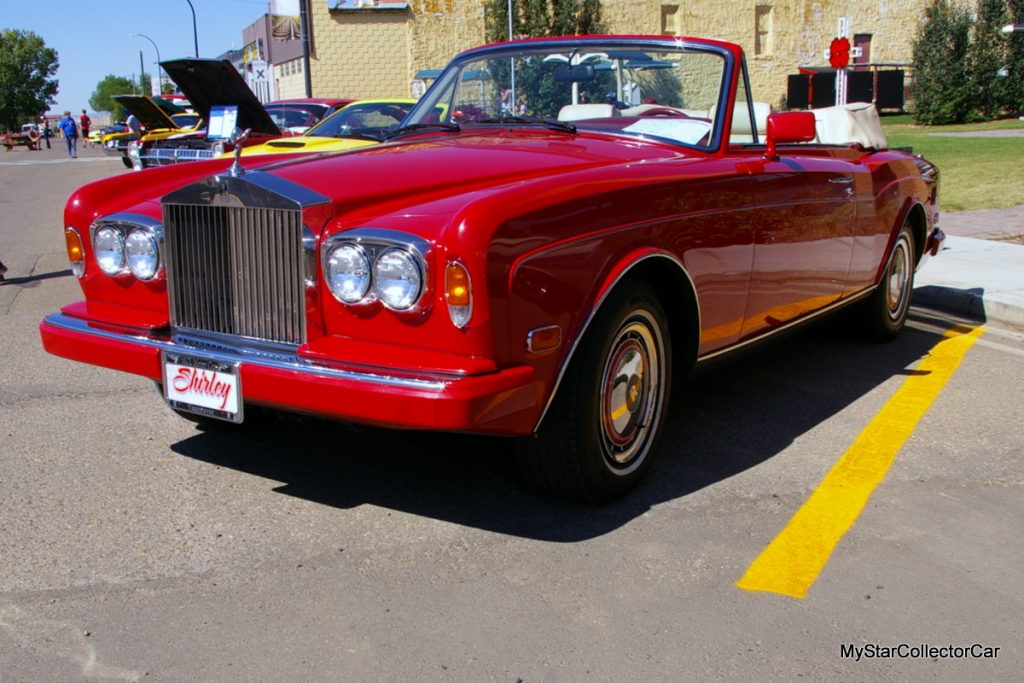 There were two former owners–the third (current) owner named it Shirley–after his mother. An NHL player owned it next, and he put it in hibernation for many years before the current owner took over the wheel.
After that, we had a little trouble finding the owners. That's usually not a problem with small town shows, but in this case the owners disappeared into the Twilight Zone. Everybody knew the owners, and they all tried to find them, but there was no trace of them at the show.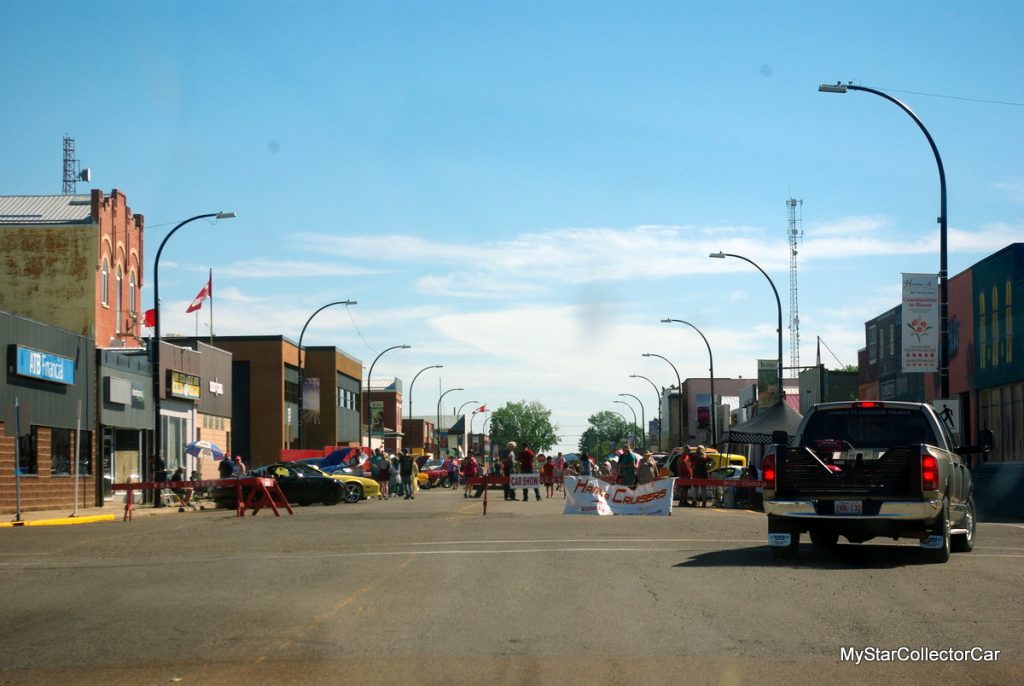 Hanna is a small town where people were friendly, helpful, and genuinely concerned when they couldn't find the wayward owners. Nevertheless, I'm confident these guys will be found, so here's the list of what's still on the table.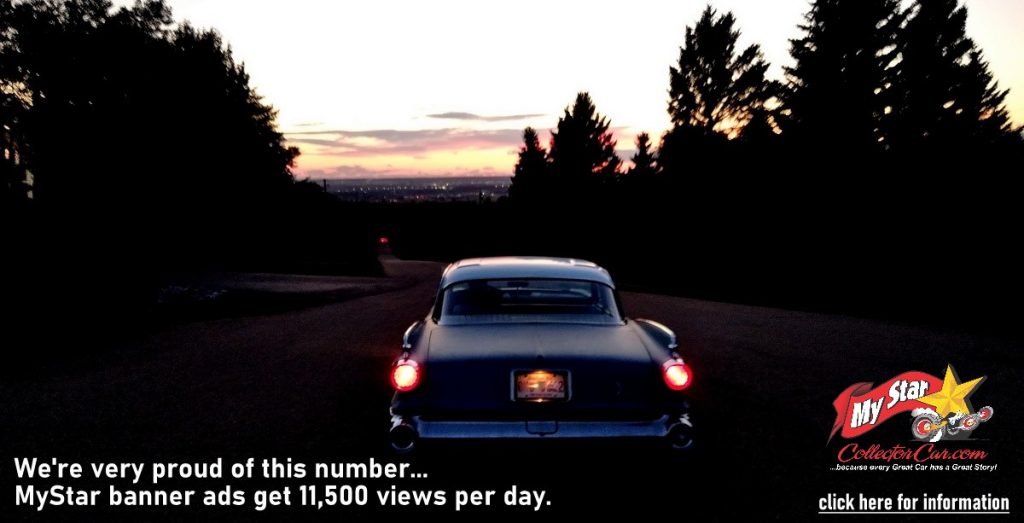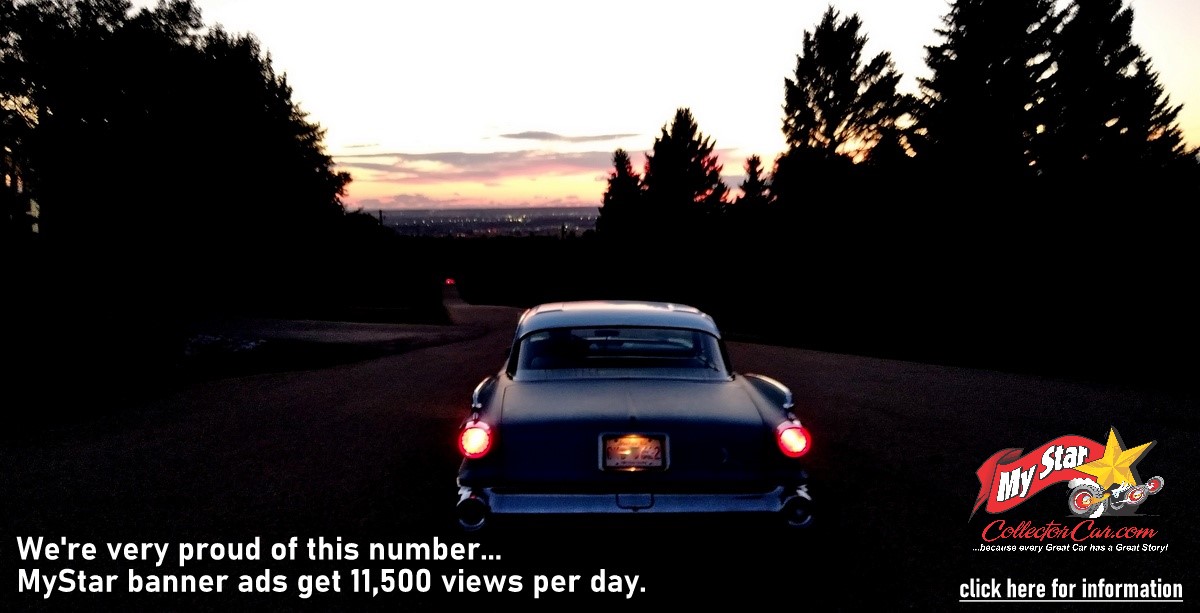 There was a really nice 1954 Ford Sunliner convertible at the show. The thing that grabbed me was that it was a 50s style custom with some really cool restomods on it.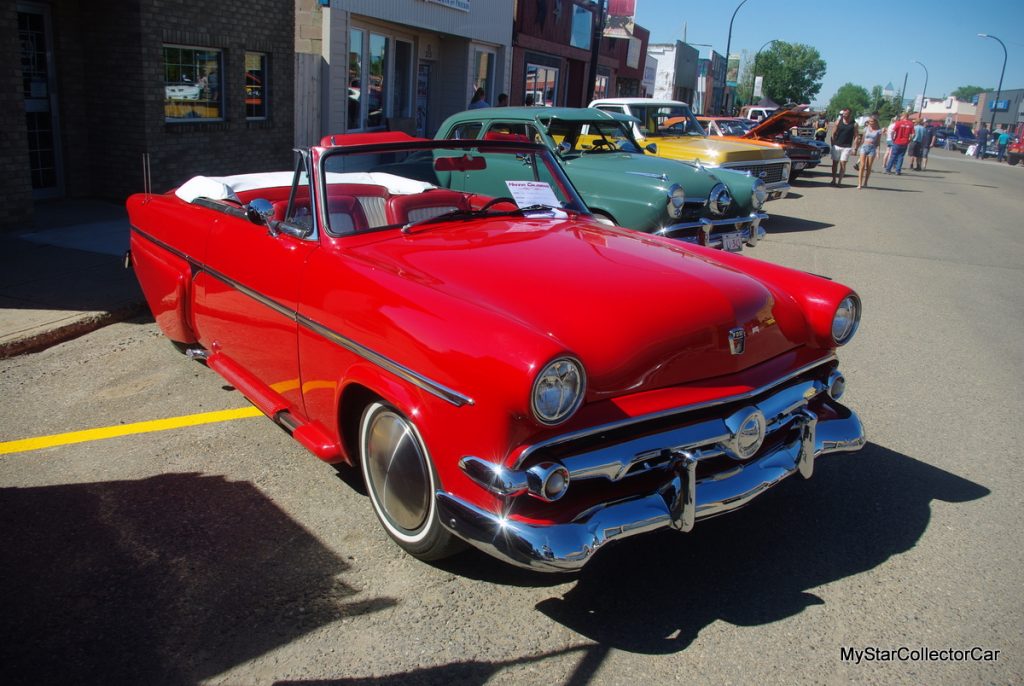 I left a card with the organizers, so stay tuned. He didn't have his hood up, but my bet is there was a tricked-out flathead under it.
Jim was intrigued by a father-son team with two entries. They were both track cars—very unique track cars.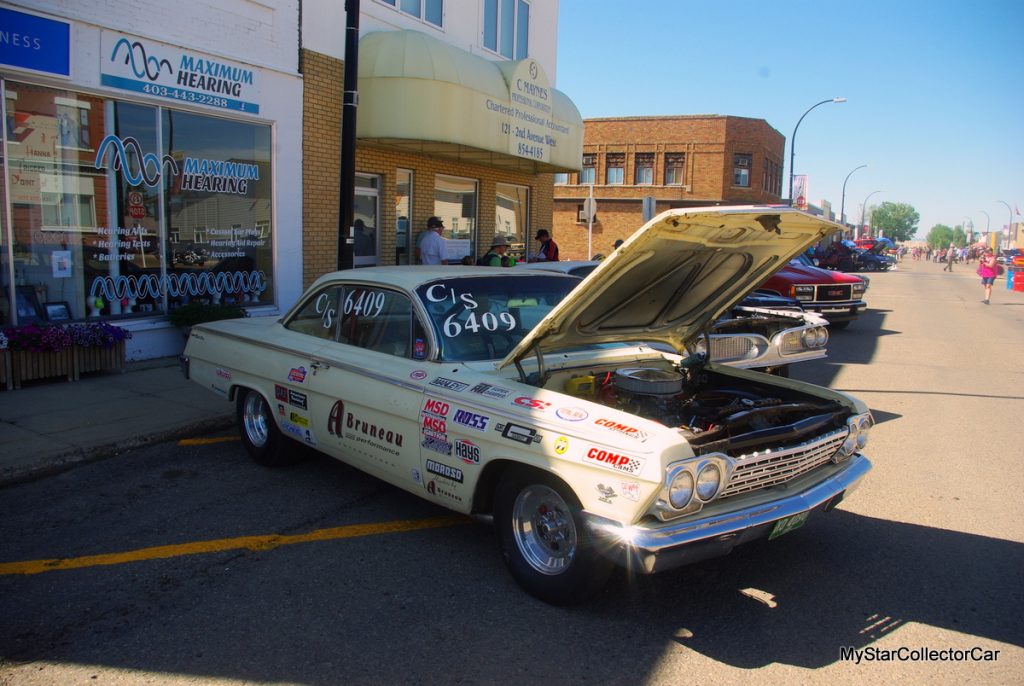 The first one was a 1962 Chevy Bel Air bubbletop with the legendary 409 under the hood. Yes—this car could have been on the cover of a Beach Boys album—it was that cool. It looked every inch a street brawler with a long history of wins.
The second car was a 1959 Pontiac Parisienne two-door hardtop.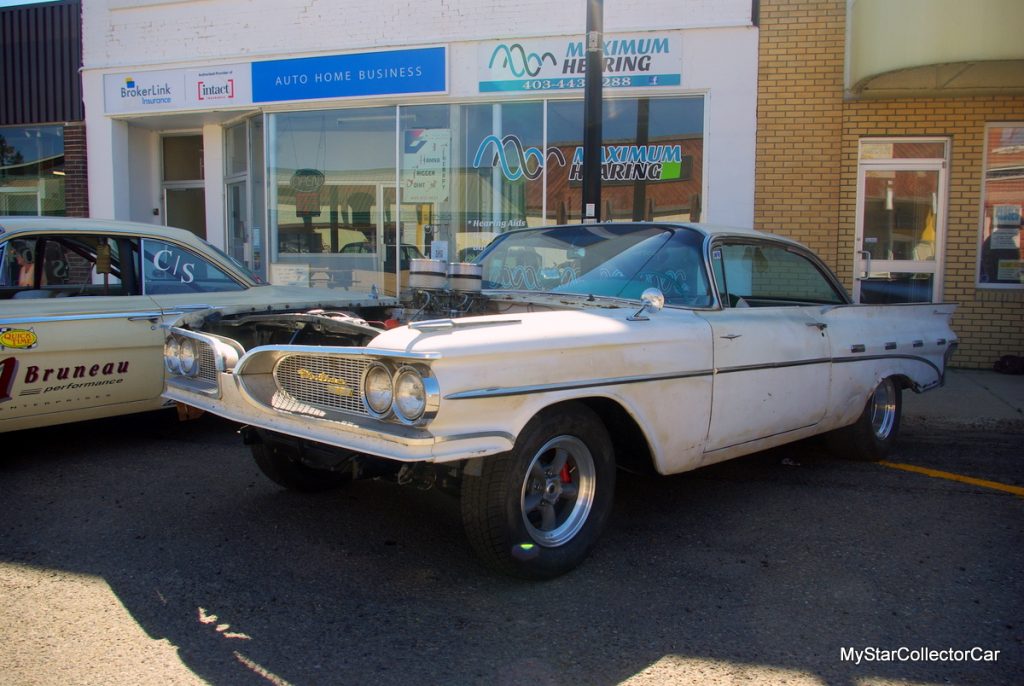 Canadians will know this was a northern version of the US Pontiac, so it had Chevy roots-complete with a built tunnel ram 283 small block that transformed it into a cold-blooded monster. It didn't just look tough-it was tough.   
The final missing in action owner had a really nice '52 five-window Chevy pickup at the Hanna show.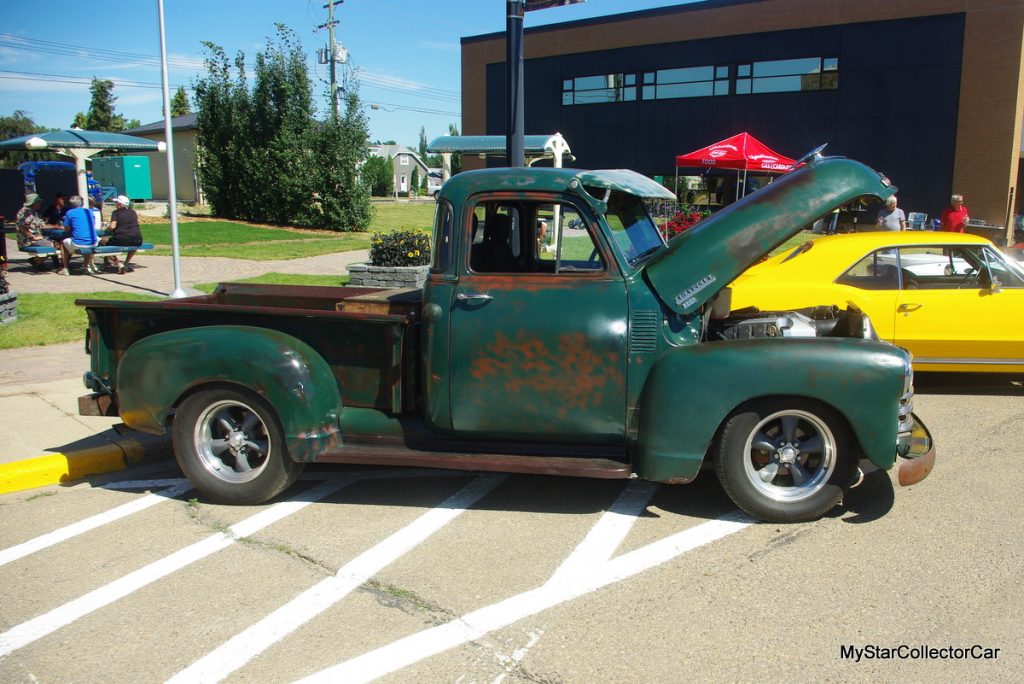 This was a very subtle combination of old farm truck patina and brute-force performance. It looked like a fairly tame old truck, but you know it would punch you in the face if you challenged it.
By: Jerry Sutherland
Jerry Sutherland is a veteran automotive writer with a primary focus on the collector car hobby. His work has been published in many outlets and publications, including the National Post, Calgary Herald, Edmonton Journal, Ottawa Citizen, Montreal Gazette, Saskatoon StarPhoenix, Regina Leader-Post, Vancouver Sun and The Truth About Cars. He is also a regular contributor to Auto Roundup Publications.
Please re-post this if you like this article.