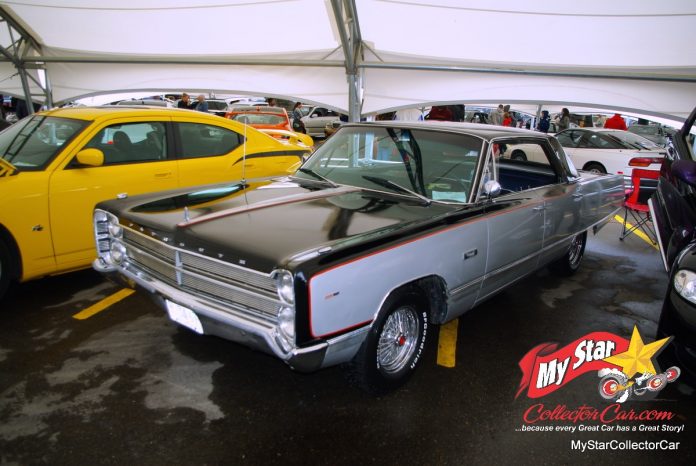 The best car stories are the stories with deep family roots, because an old car has to be an important vehicle to survive over decades in the same family.
Brent Attwood is the current caretaker of the family heirloom, and he is well aware of the history behind this C-body Mopar. He explained how it was originally a lease car and it was turned back to the dealer in late 1968. His grandfather was looking for a solid car, so he bought this lease return 1967 Plymouth VIP.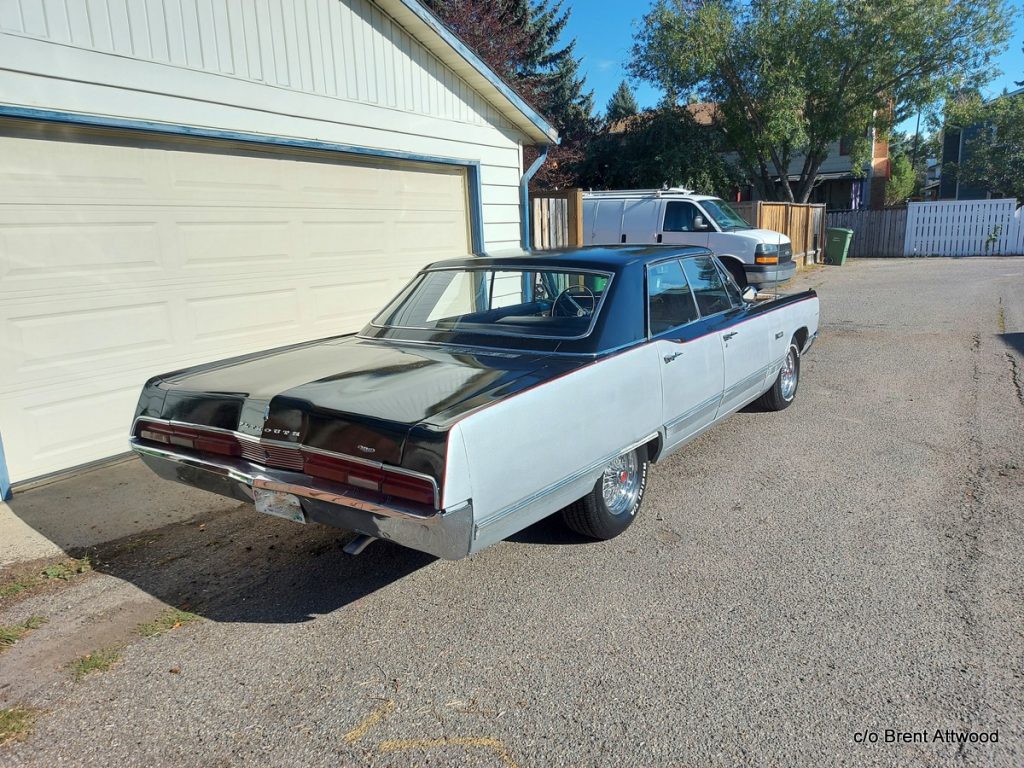 The VIP was the top of the heap for Plymouth, so Brent's Plymouth features far more fancy touches than a barebones Fury I sedan. This car came with a factory 383 big block with a two-barrel carb and a 2:76 rear gear ratio.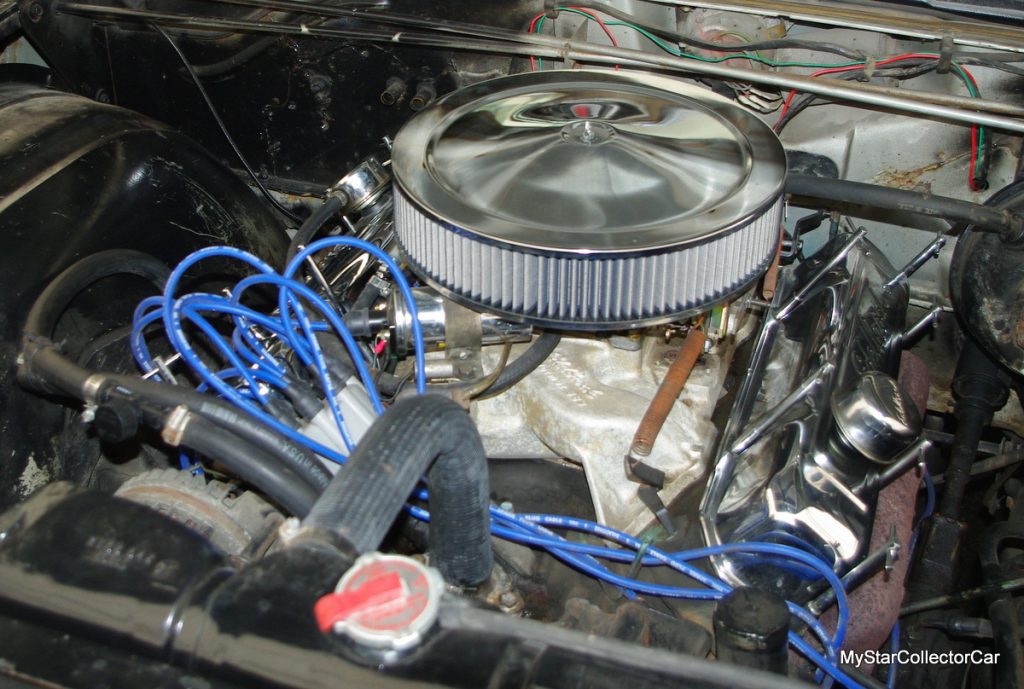 Brent's grandfather drove the car for a few years, then it became a daily (summer-only) for his grandmother. Brent's parents both had full-time jobs, so he spent a lot of time in the big VIP while his grandmother ran errands in it–he has many fond memories of her behind the wheel.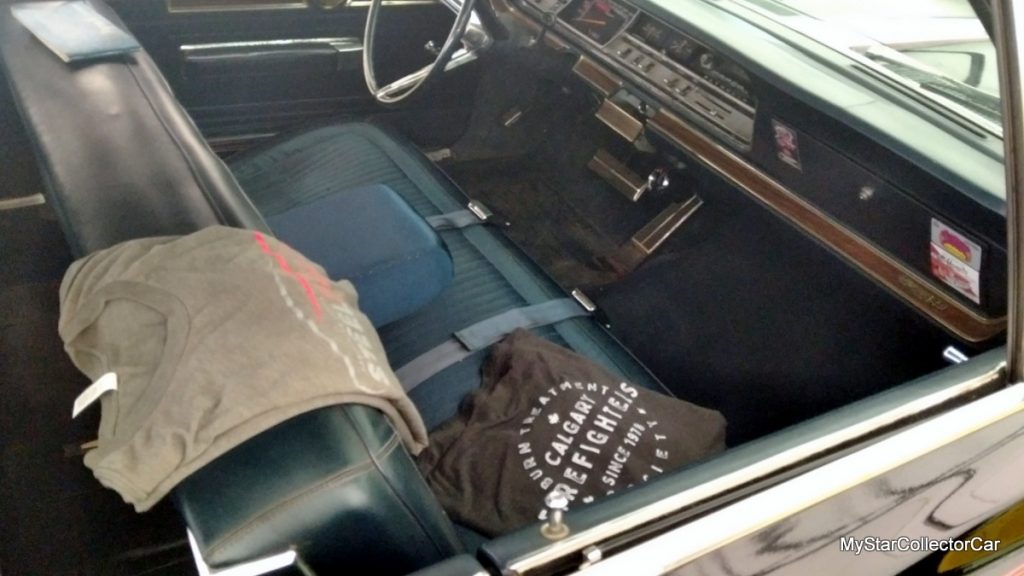 The car has low documented miles because it has spent many years in hibernation. Brent explained how, "it sat for fifteen years" before his dad inherited the car and brought it home. The VIP was originally a yellow car with a black vinyl roof, but Brent's dad had a distinctively vision for the fancy Plymouth.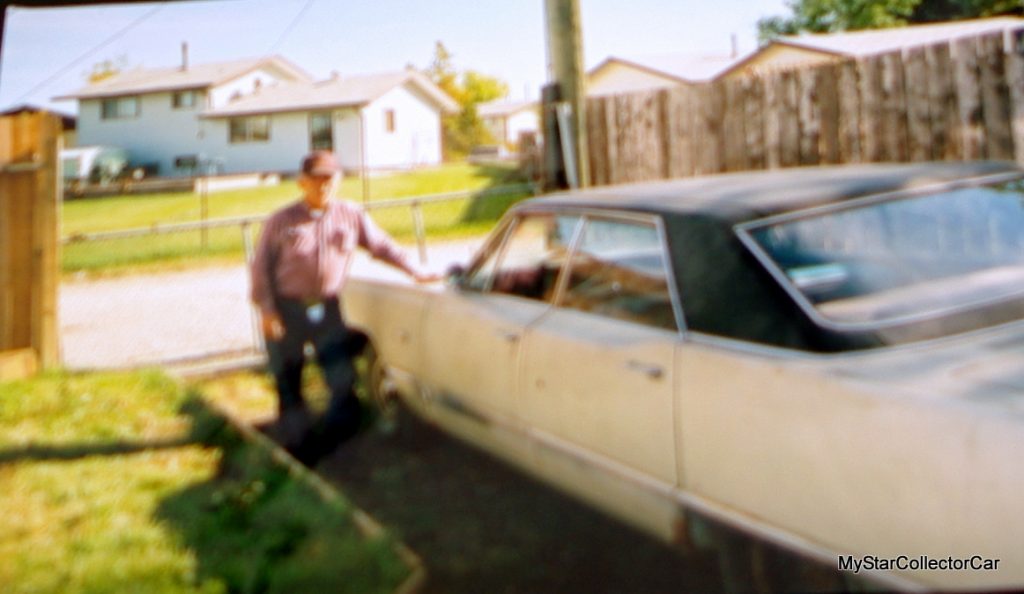 He went with a completely different color and added more contemporary two-tone paint with pinstripe between the borders. The vinyl roof was replaced with paint, so the car has a radically different look–much different than the yellow car Brent's grandfather bought over 50 years ago.

Brent's father also upgraded the engine with a few non-factory tweaks like a new four-barrel carb and a few ignition retrofits. The VIP sat for five years after Brent's father passed away and that's where he took over the family car's caretaker role.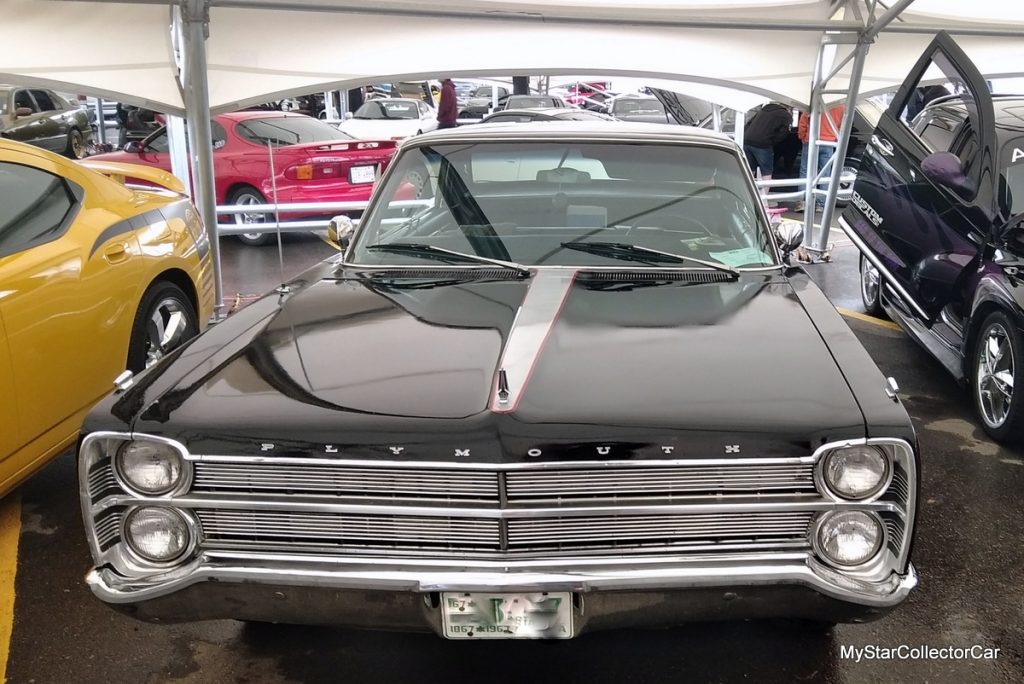 Five years are like centuries when a car sits for years, so Brent ended up rebuilding the carb–thanks to today's rubber-eating, alcohol/gasoline mix. This is a work in progress because Brent admits the carb still needs tweaking after the hibernation and subsequent rebuild. He runs it at 60-65 miles per hour because he's still feeling out the car in many ways.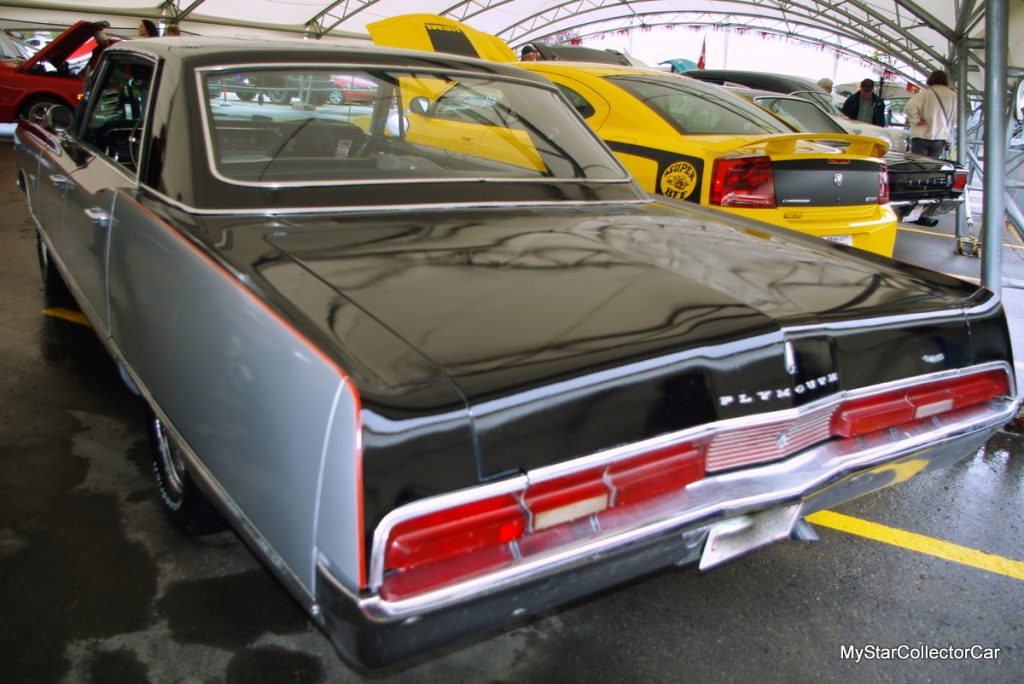 Brent has put over 1000 miles on the car and he said it "rides like dream" at highway speeds plus it shifts better with every mile. An interesting side note–most people are unaware of the four-door hardtop layout, so he said, "They wonder where the post went, or they think it's a two-door until they see the extra door handle".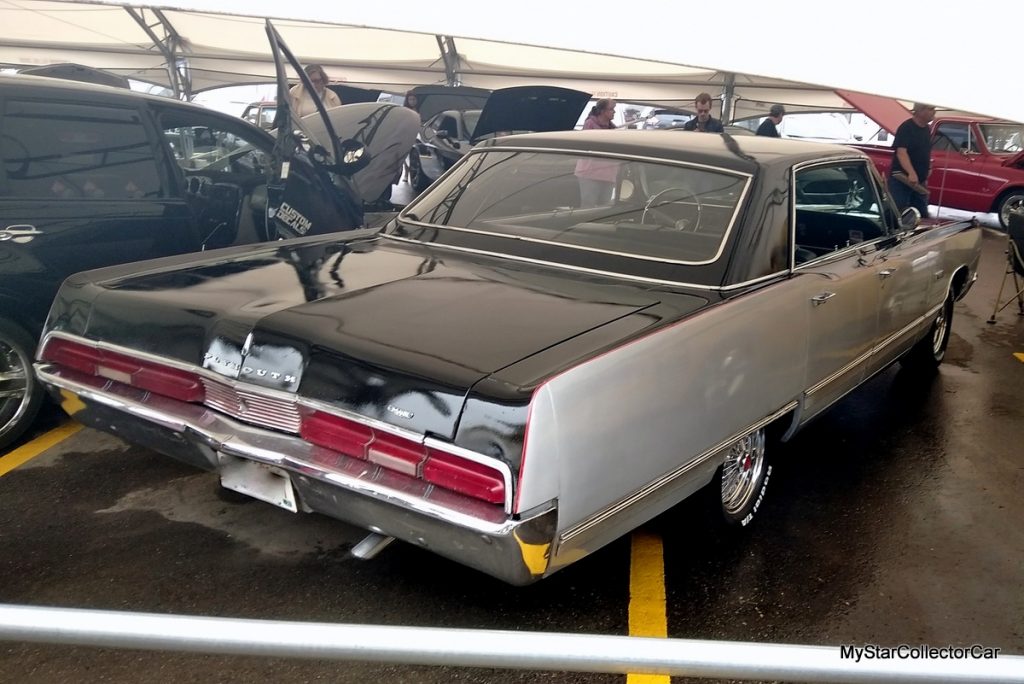 Future plans for the VIP include a complete powertrain rebuild and the suspension will also likely be completely redone, because Brent wants to feel completely comfortable on the road. He also wants to take the car back to a vinyl roof because that's how he remembers it.
The only thing uncertain about this family legacy car is who gets to be the next caretaker of the VIP–Brent isn't worried because that's many years down the road. His motivation right now is simple.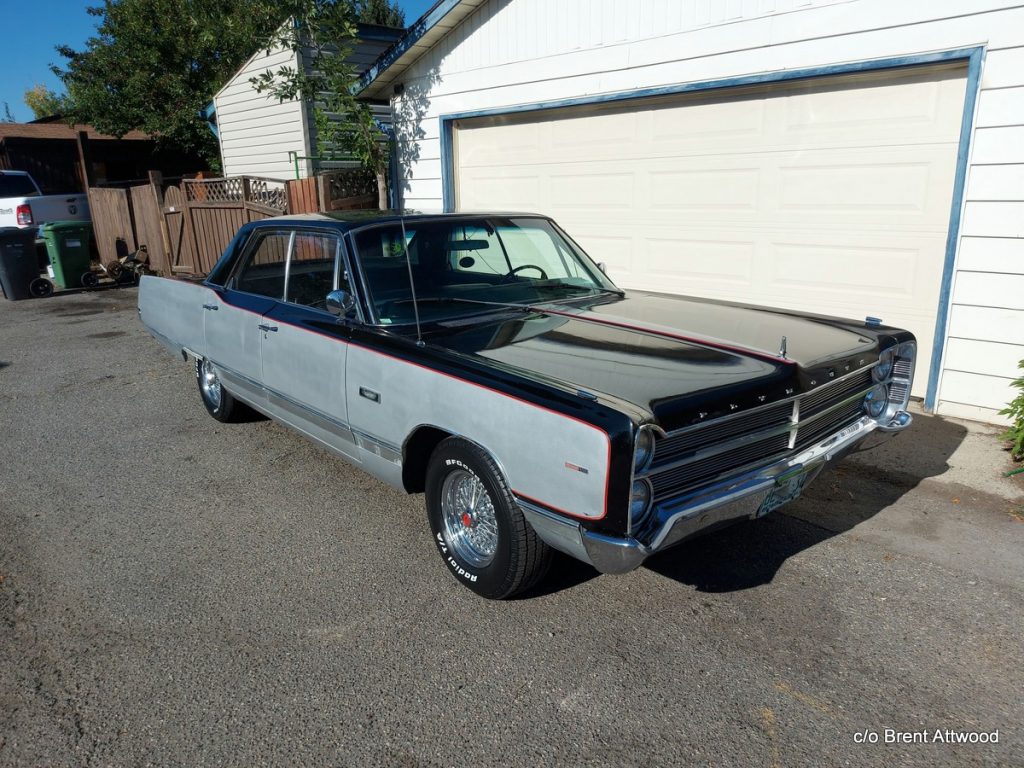 By: Jerry Sutherland
Jerry Sutherland is a veteran automotive writer with a primary focus on the collector car hobby. His work has been published in many outlets and publications, including the National Post, Calgary Herald, Edmonton Journal, Ottawa Citizen, Montreal Gazette, Saskatoon StarPhoenix, Regina Leader-Post, Vancouver Sun and The Truth About Cars. He is also a regular contributor to Auto Roundup Publications.
Please re-post this if you like this article.