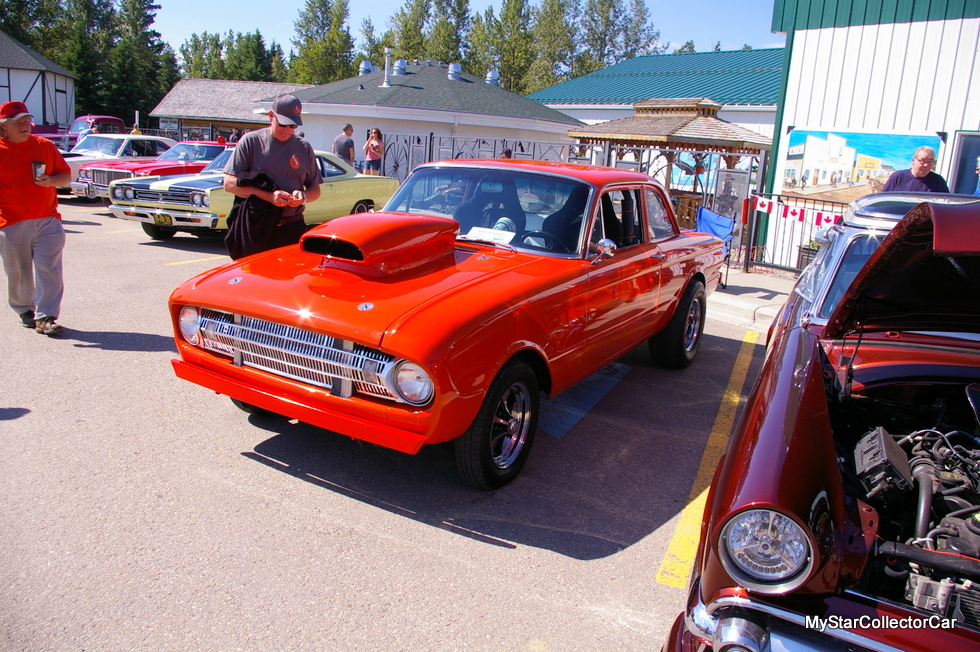 Gord Rutherford is a member of a famous race family in Alberta, Canada.
Their legacy extends back several decades and includes a beastly quarter mile car that started life as a mild-mannered 1961 Ford Falcon.
A '61 Ford Falcon in stock form was noted for its ability to pass gas stations and little else on the road because they left the factory with an anemic six-banger engine under the hood to achieve their high MPG numbers.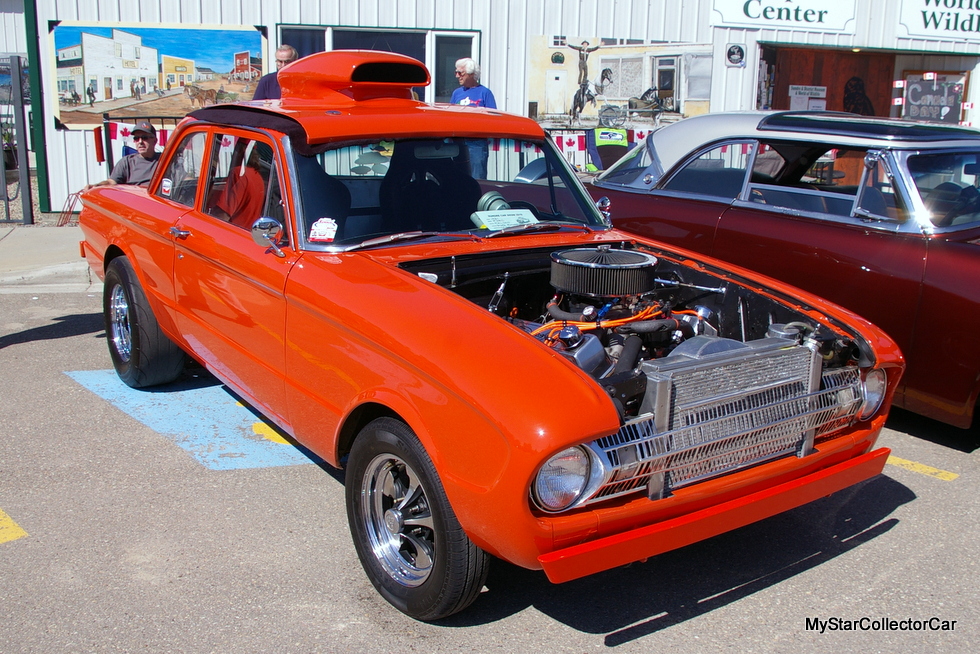 Gord's older brother had a completely different game plan for his '61 Falcon when he became its owner in 1968. He transplanted a big V-8 into his Falcon and hit the track with it under the name Buckshy.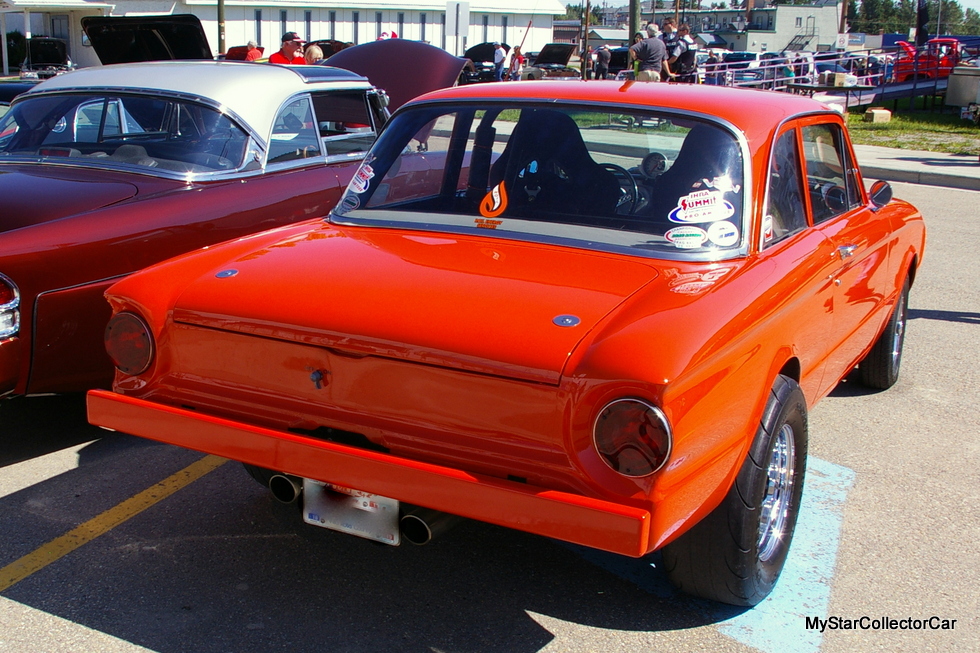 The Falcon spent 46 years on the strip but now it is also a street legal car with Gord as its driver and owner. Gord decided to turn his track car into a street car after a local drag strip closed down and took away his local race facility.
Gord mentioned his best time was a 10.99 at over 120 mph in the quarter mile behind the wheel of his Falcon but he wanted to add a practical element to the car when Gord tamed his Falcon for street legal use.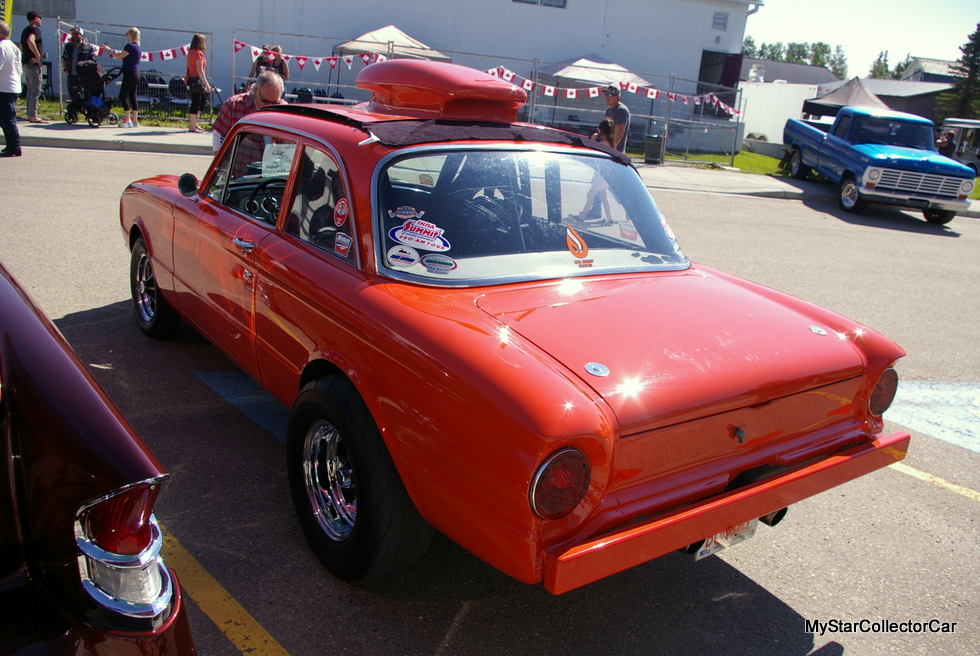 The first order of business for Gord was a better gear ratio on the rear end so he added 3:55 gears into the mix. A massive 540 cubic inch Ford engine is still in the car, as well as a C-6 automatic, so this car can still dangle when it gets a call to race duty.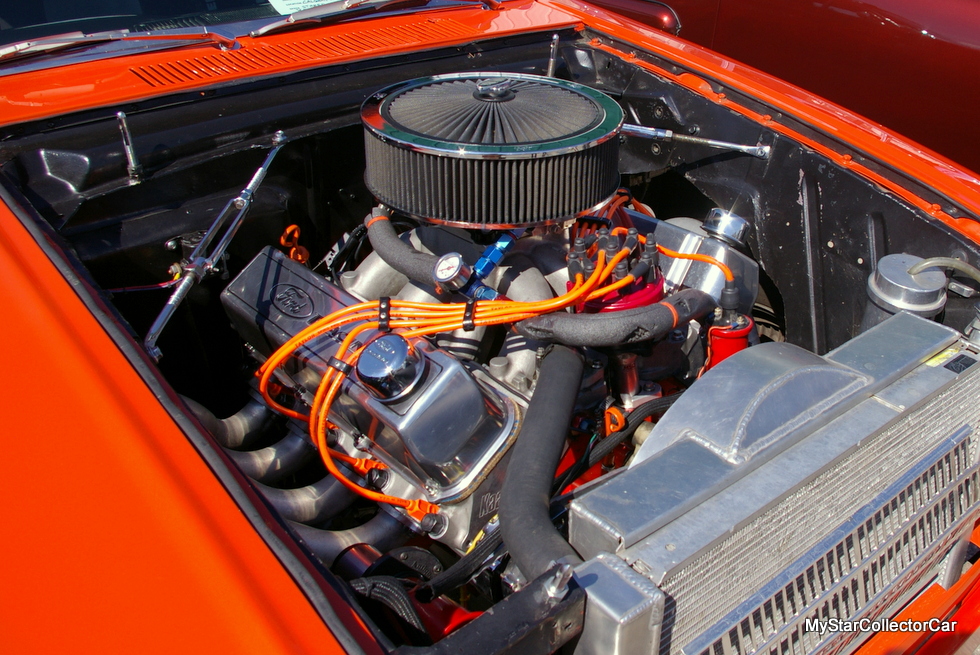 The Falcon looks like a rabid wolf in wolf's clothing so Gord has to sacrifice the element of surprise when he hits the street in the semi-retired race car. MyStarCollectorCar labels the car as "semi-retired" because Gord still takes it to a drag track in Rimbey, Alberta for a few 1/8 mile races.

However, the Falcon now sports windshield wipers, horn and signal lights to conform with its new status as a street-legal car, although its exhaust system can be altered for use on a track.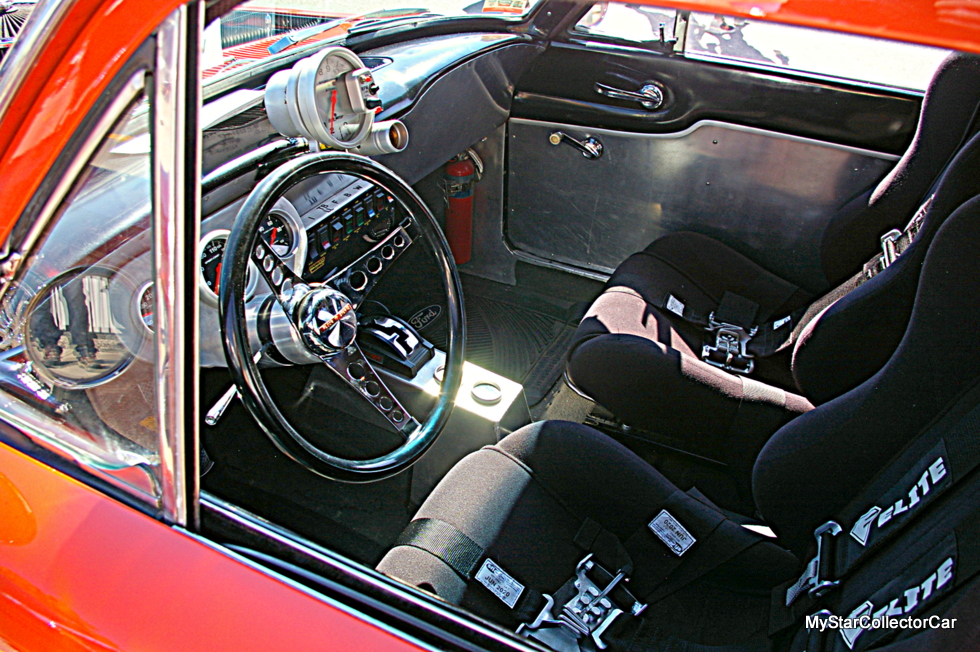 Gord cautions that his Falcon is "not a luxury liner and does not like potholes" because its stiff ladder bar track suspension components are still on the chassis. The car also has a 6-inch drop axle on the front end and gets very close to rough pavement on city streets.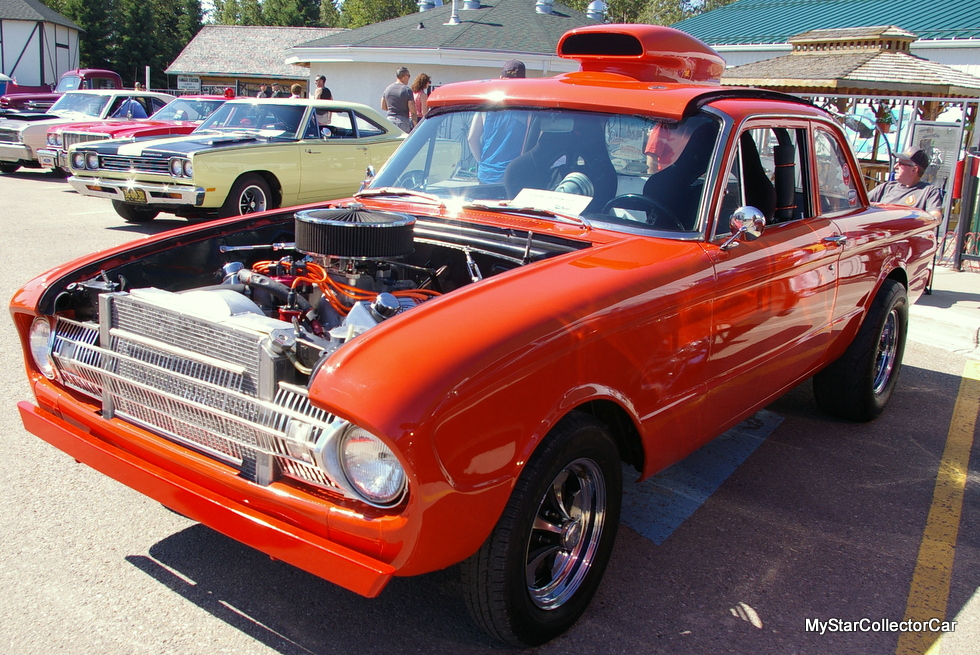 Gord also limits its street use because it "uses a lot of gas" whenever he and his bride go for "a little spin every now and then" in the Falcon.
Gord mentioned that he still uses the classic race rims on his car and switches the rear tires from street tires to slicks whenever he hits the drag strip for old time's sake.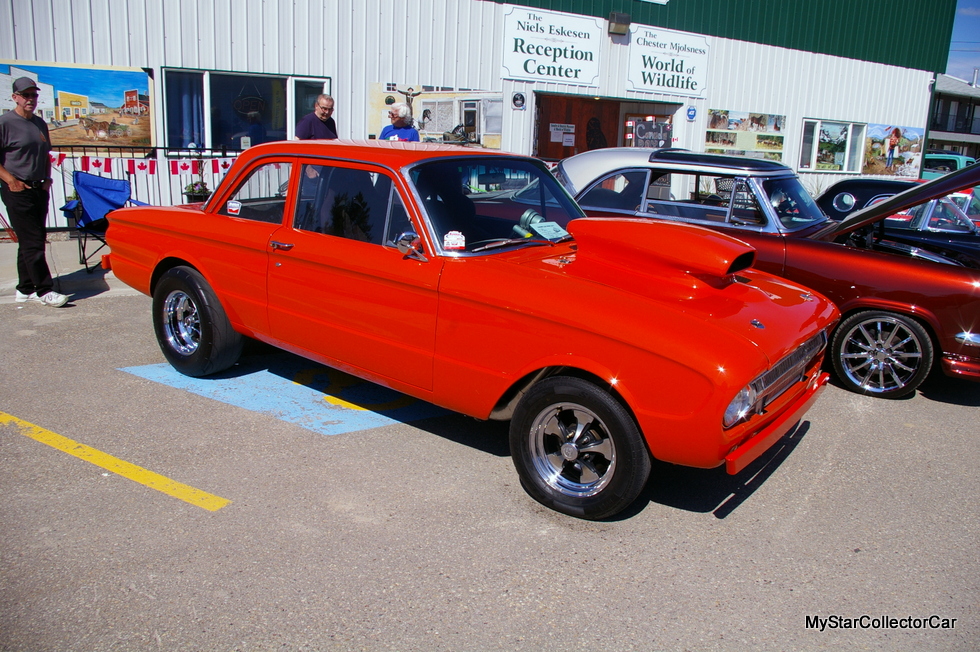 A sense of family and nostalgia are two major elements behind Gord's attachment to his 1961 Falcon. Its long race history and his personal connection to that legacy are the driving force behind his decision to hold onto the car and the fond memories that come with it.
BY: Jim Sutherland
Jim Sutherland is a veteran automotive writer whose work has been published by many major print and online publications. The list includes Calgary Herald, The Truth About Cars, Red Deer Advocate, RPM Magazine, Edmonton Journal, Montreal Gazette, Windsor Star, Vancouver Province, and Post Media Wheels Section.