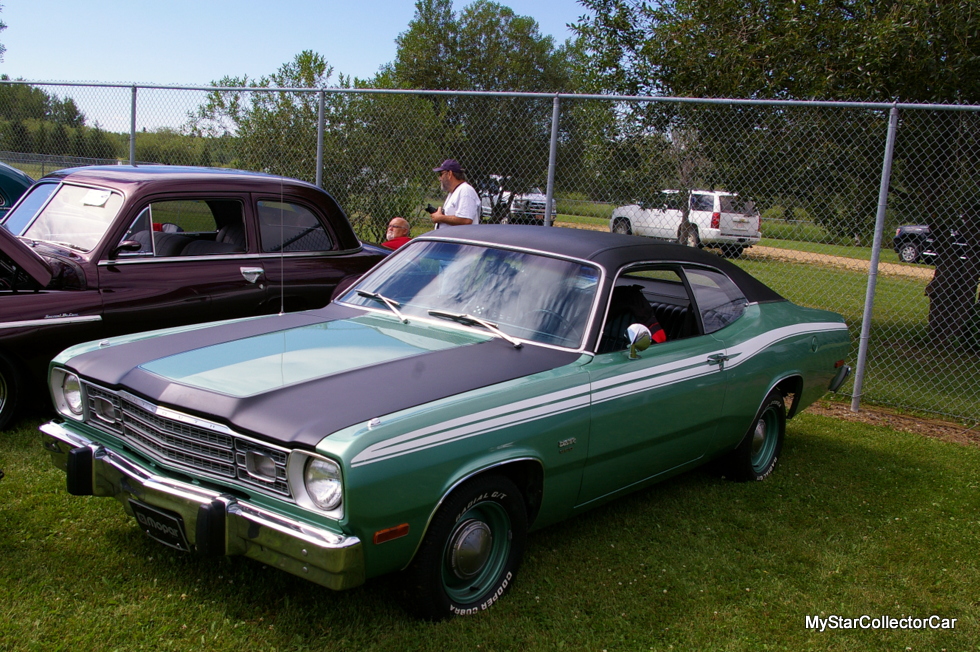 1974 marked the second year of a war against muscle cars in North America.
The Arab oil embargo caused a big price increase, long gas pump lineups-and a few actual shootouts at the gas pumps.
'Big performance veered down a completely different path in '74 when it became a time when high MPG numbers meant more to consumers than high MPH numbers.'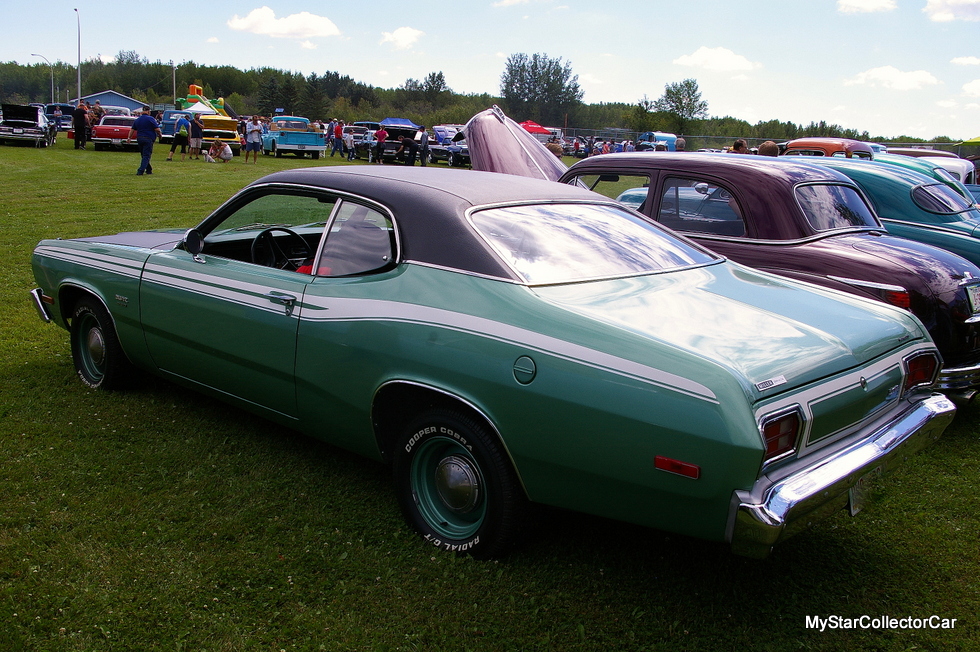 Gary Tribiger was a young guy in search of a new car and he wanted to buy a Chrysler product because he was a big Mopar fan. The Plymouth Duster was an affordable car that debuted in 1970 as a sporty fastback version of the Valiant.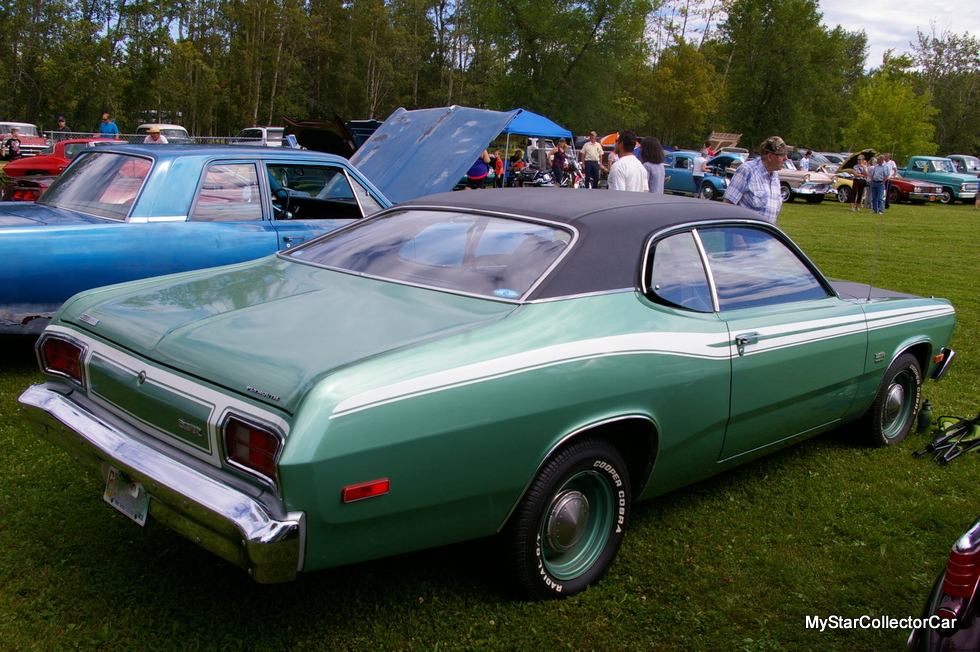 The 1970 Duster offered a 340 version that gave the lightweight Mopar serious street performance in a pre-oil embargo market. The 1974 Plymouth Duster had a 360 option that was not as popular because of the oil embargo.
A lot of 1974 Dusters were likely to have been purchased with the frugal Slant Six engine to gain an MPG advantage for their owners, but Gary was a '74 Duster owner with an entirely different game plan. He bought the 360 version because he still wanted to have a car that delivered go-fast performance.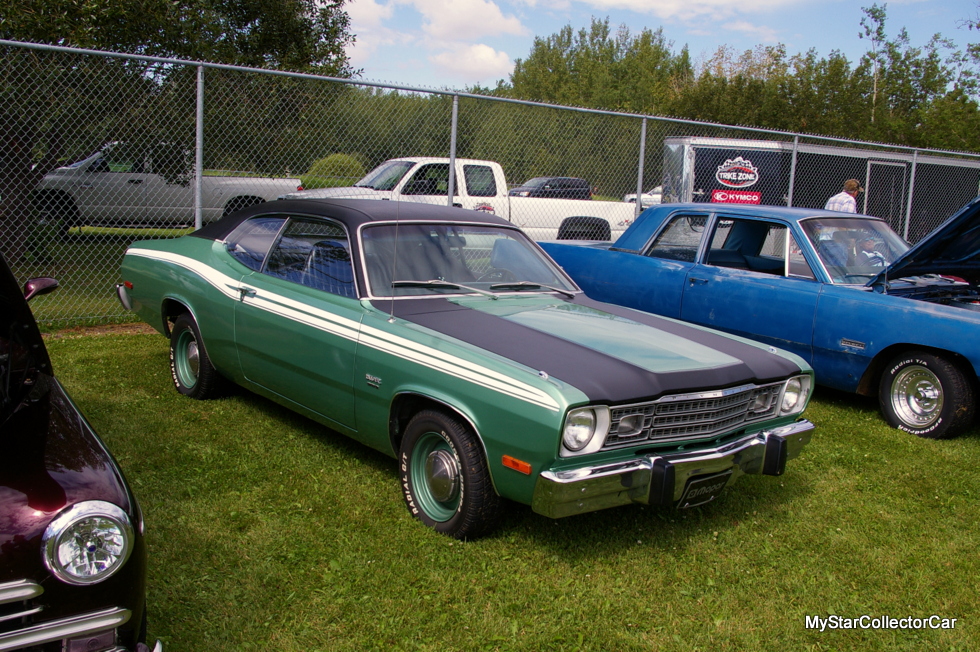 Gary bought his Plymouth Duster brand new in 1974 from a local dealership and he still has the car. In fact, Gary's '74 Duster looks like it just left the dealership even though he used it as a daily driver for the first ten years.
Gary lives in an area where winters start in November and hang around until early April in most cases, so it takes a special owner to keep a car in great condition after so many years on the road.
Gary kept his car in a garage and has maintained it at a very high level over the years. The Duster has been re-painted once and the new paint is one of the only non-original features of the car. Gary even has the original wheels and tires, although he has taken the tires off the car to preserve them.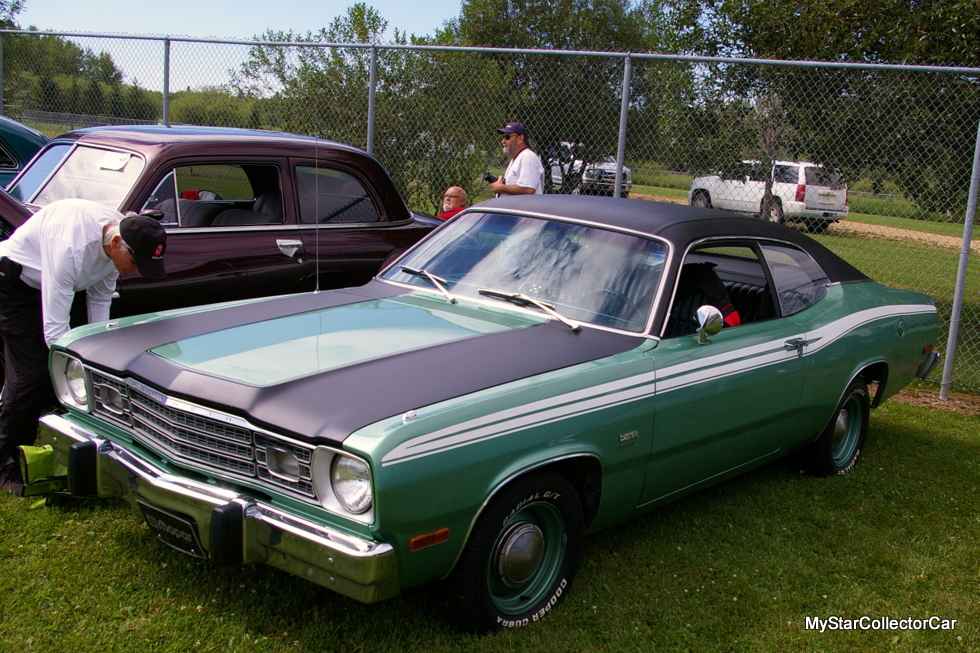 The vinyl roof is original and, even more remarkably, so is the windshield. One of the more controversial features on the car is the flat black hood stripe package because many self-appointed Mopar experts claim it was not a factory option.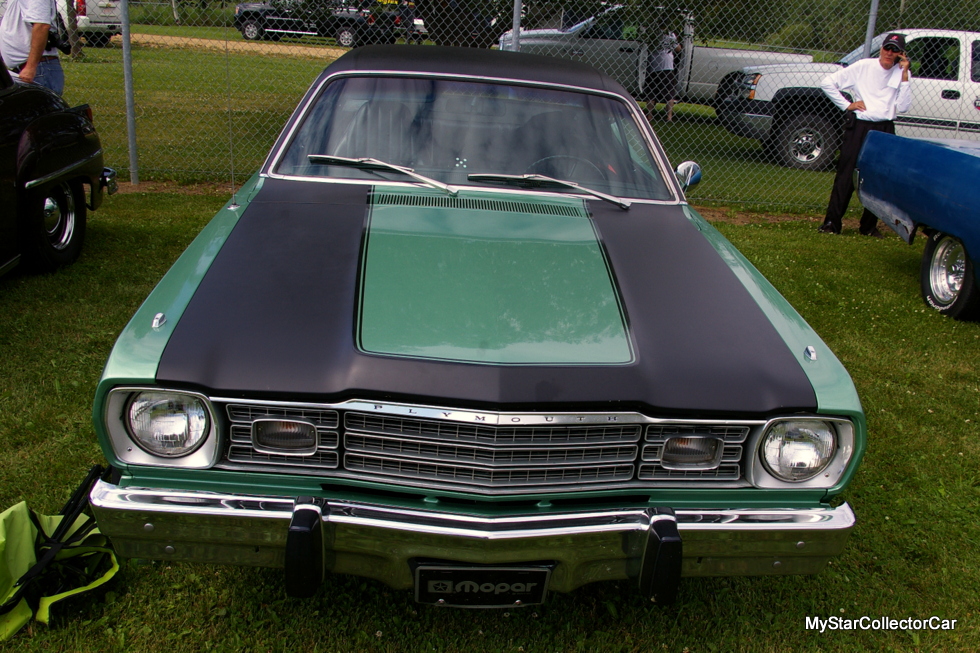 Gary is well aware of the stripe option because he bought the Duster when it was brand new, but he found a 1974 sales brochure that has a Duster with hood stripes in one of the photos so he could prove his point.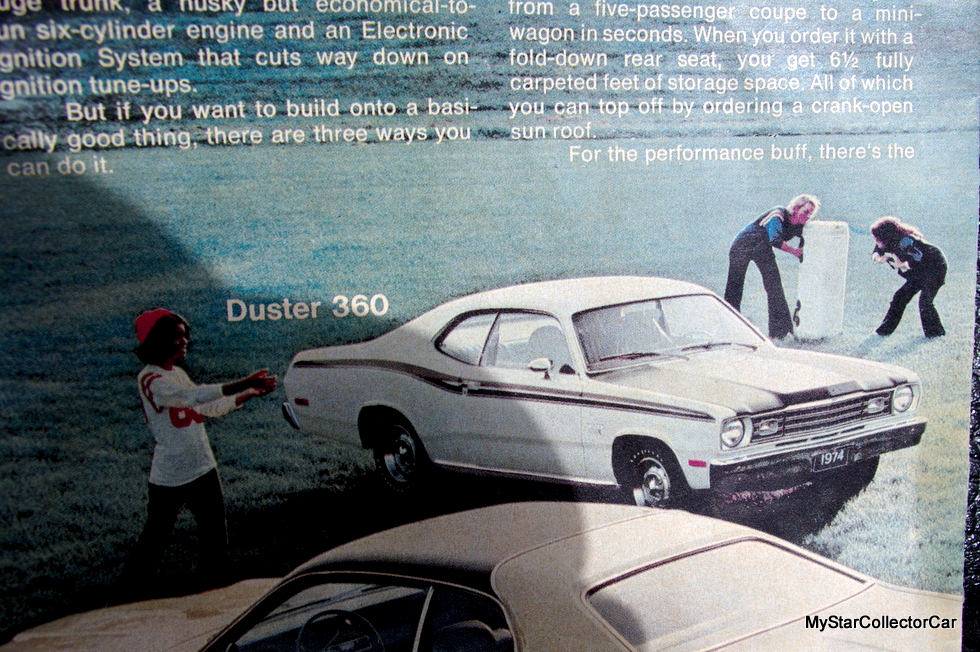 The high level of maintenance on the Duster is also evident under the hood because Randy has been able to preserve every factory decal in the engine compartment in excellent condition.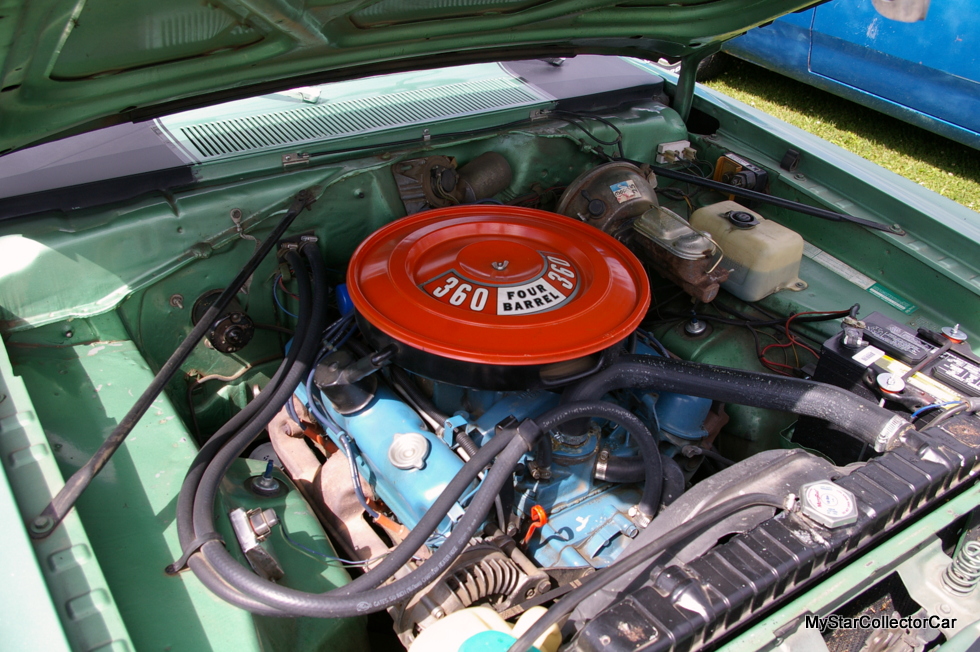 The 360 still has its factory four-barrel and the Duster has been a very reliable performer over the past 43 years. Gary has taken his car on many lengthy road trips and never had a serious problem on any of them.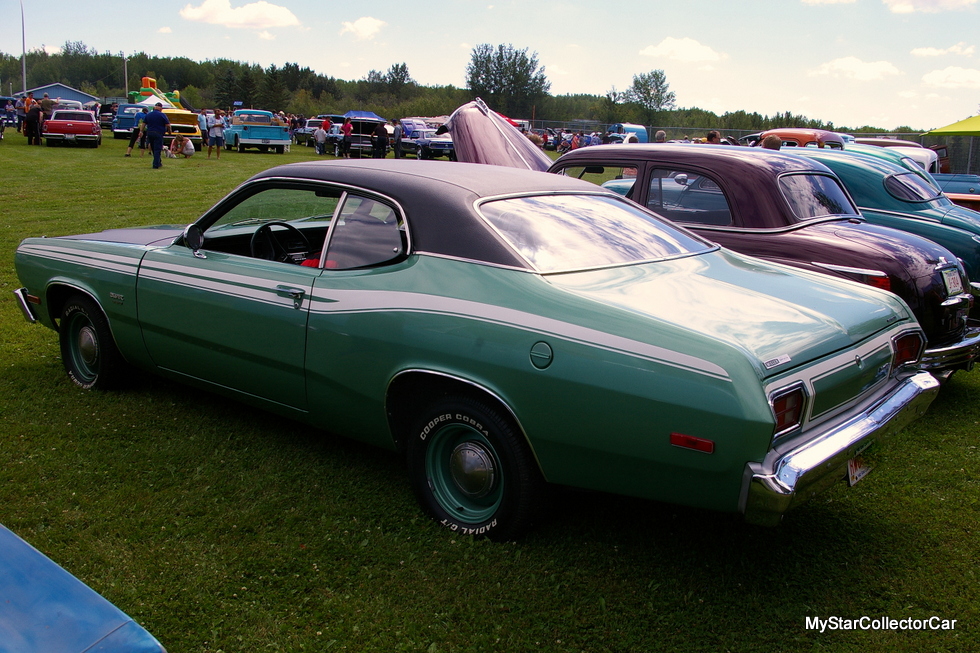 '1974 was a year when most drivers made cautious new car purchases because of the politics of oil. Gary was not concerned with politics when he bought his Plymouth Duster-he just wanted a brand new Mopar that he could keep forever.'
Jim Sutherland
CLICK HERE to Like us on Facebook
CLICK HERE to Follow us on Twitter
CLICK HERE to Follow us on Pinterest
Please re-post this if you like this article.