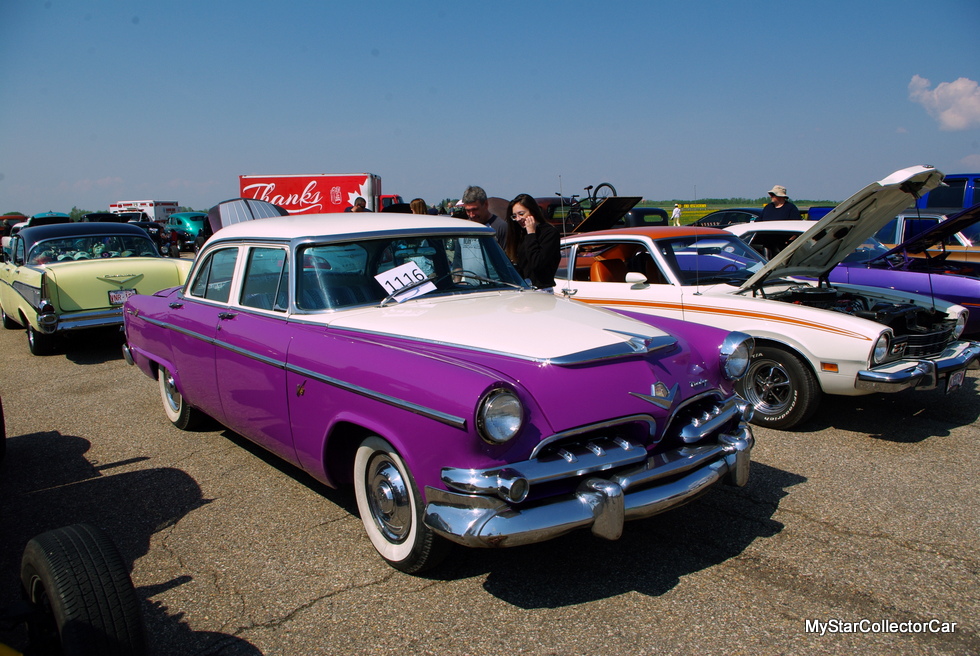 There's a connection between old cars and their owners and it's usually found in the history of the car.
The history is found in memories like it was your first car; Dad's car; Uncle Bob's car; a buddy's car or a neighborhood hero's car.
That's a typical connection but what happens when the connection is simply 'love at first sight'.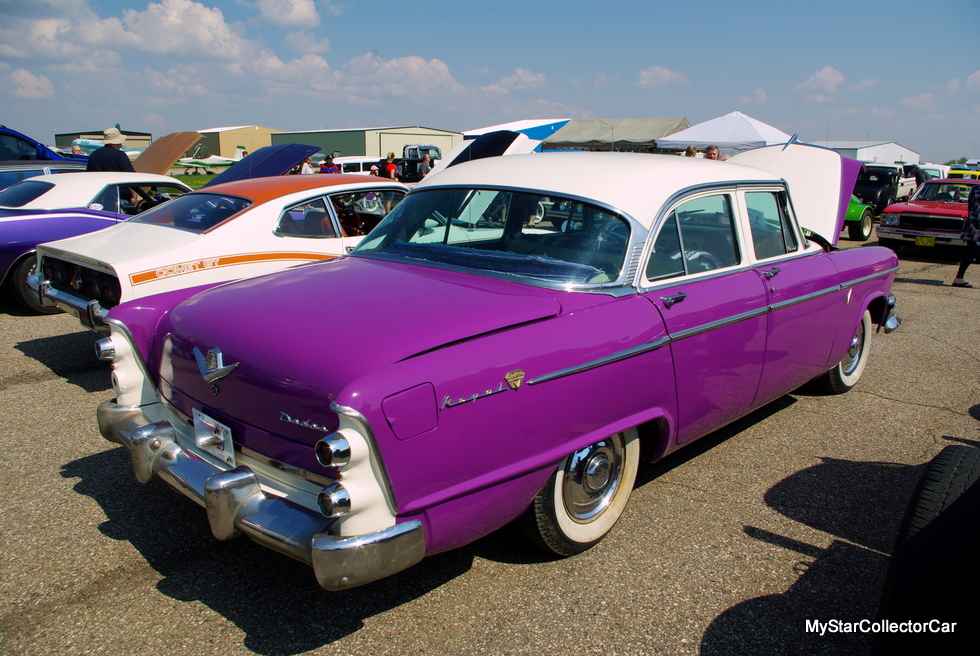 Ashley Alstad explained how she "found and fell in love with" a 1955 Dodge Custom Royal 4-door sedan the minute she saw it. She "liked the front end" and that's an easy sell because these cars had very distinctive grilles and bumpers.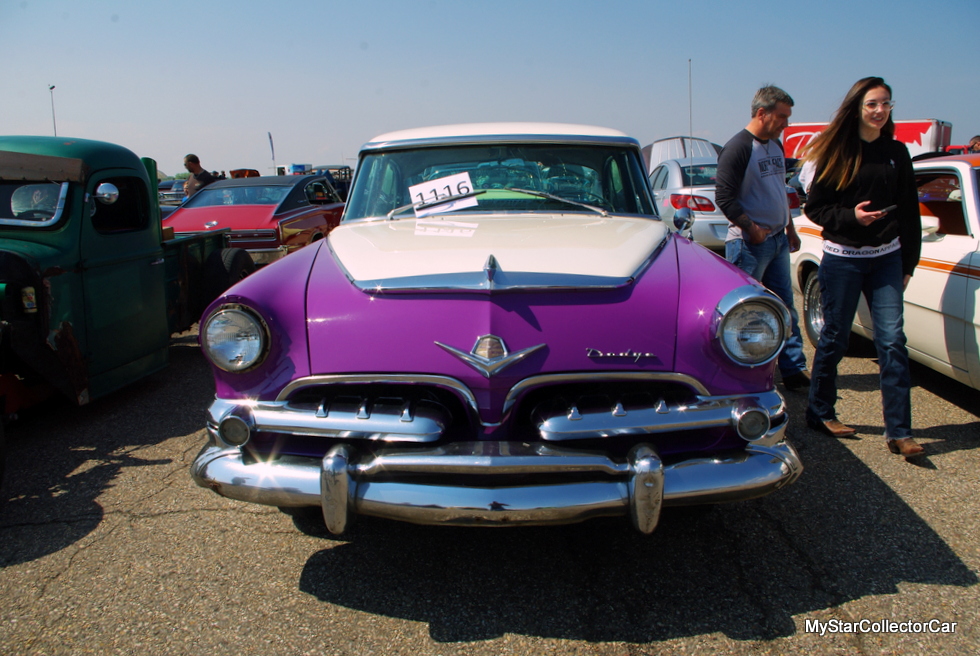 The Custom Royal spent most of its life in the States but it ended up in an estate sale back in 1999 and that's when it headed north to Canada. Ashley is the fourth in the list of documented owners and fortunately this '55 Dodge spent its entire life in a garage.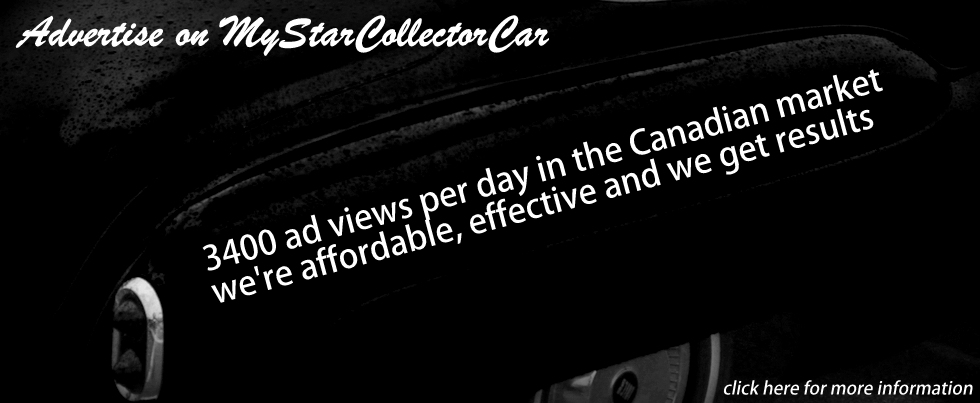 Ashley explained how the car had a paint job three years ago and it strayed dramatically from the original factory color. She is willing to live with the paint for now but this '55 Dodge is eventually going back to the same shade it had from the factory.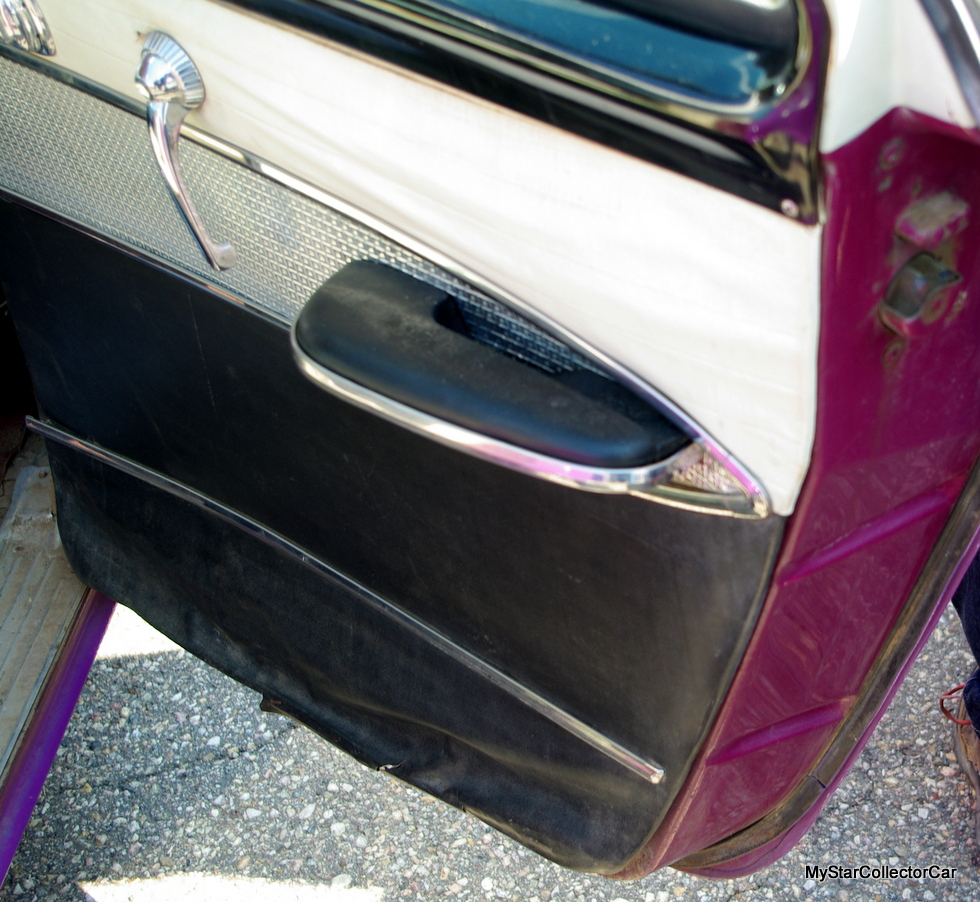 This '55 Custom Royal came with every option you could get back in 1955 so it has power seats, power brakes, power windows and power seats. These cars were built for the then-new freeway experience and the original owner clearly wanted to travel in comfort and style.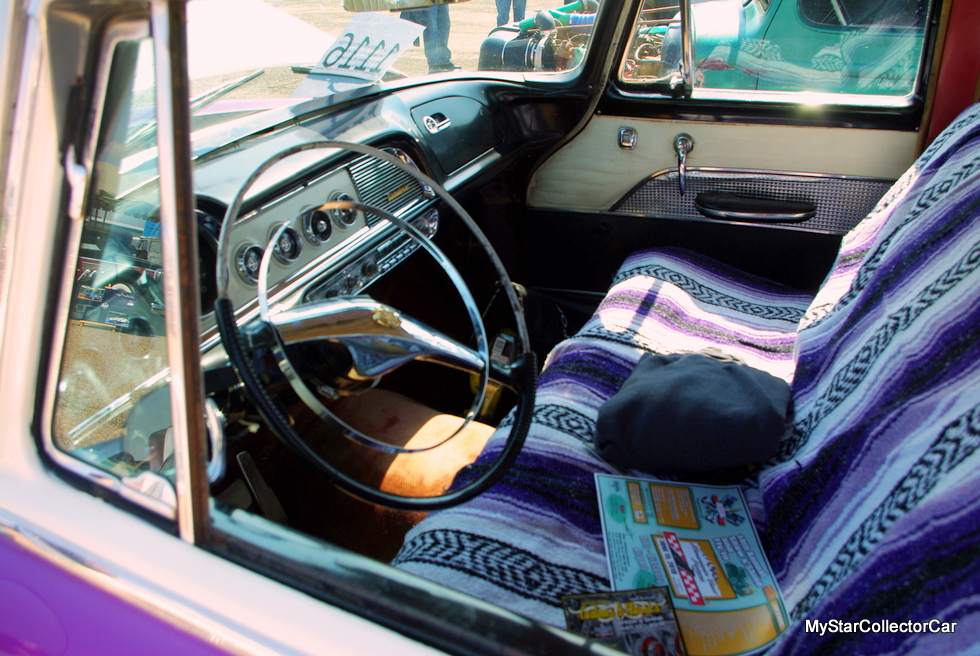 The car sat for years and the hibernation had the usual negative effects on the drive train. The 270 cubic inch first generation hemi V-8 had a collapsed lifter and it didn't go away with use so the engine was torn down.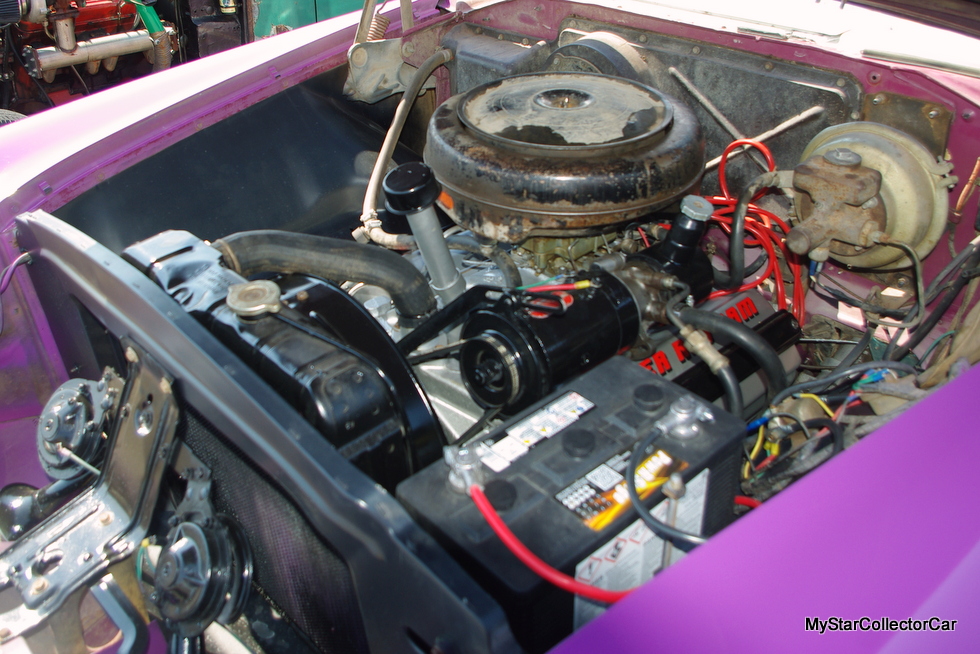 Fortunately it turned out to be a lifter problem and not a camshaft issue so the problem was solved after a major internet search. Had it been a camshaft issue this '55 Dodge Custom Royal would still be on the lift because they are extremely difficult to source.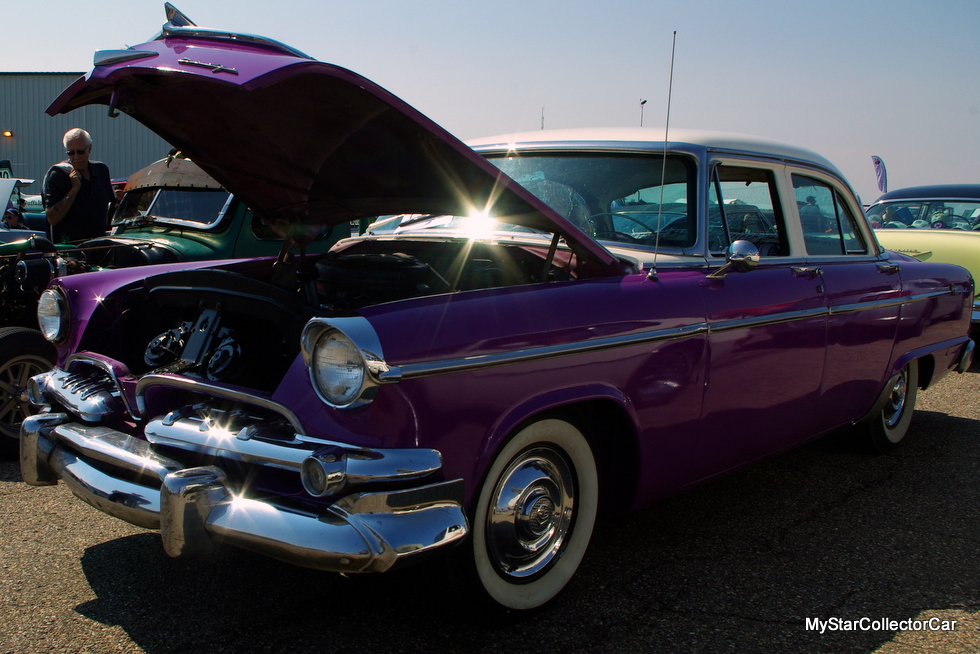 The bottom end of the engine was in pretty good shape because it had undergone a fairly recent rebuild so the hemi is now in fighting form. It had literally gone from the shop to the show but the initial run was very positive. There was a little timing adjustment and the carb is going to need a new kit but basically this old Dodge is ready to tackle some real world driving.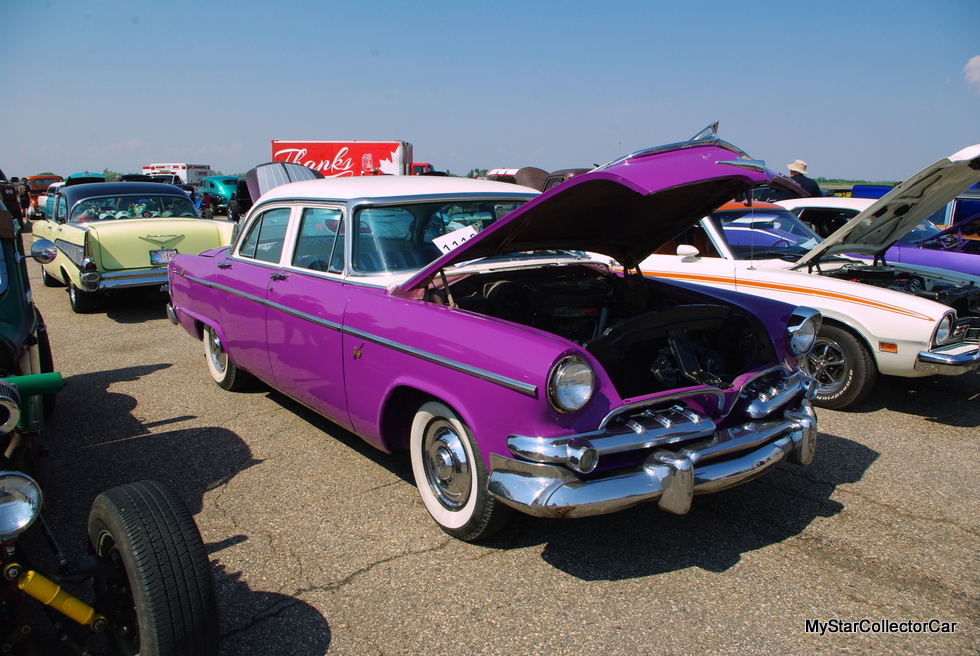 The '55 Dodge tracks straight as an arrow; it floats down the road; the steering is fingertip easy and its brakes are great so this Custom Royal is ready for some highway adventures. The plan is to end the car show season at a major show about 4 hours away.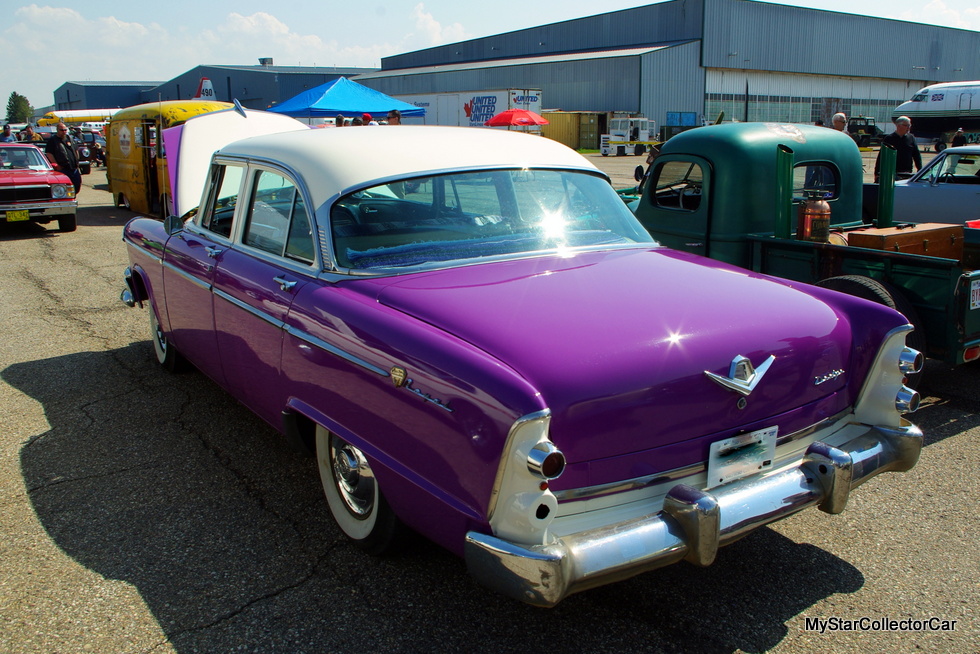 There are some cosmetic details to finish the project. This Custom Royal needs some pieces like headlight rings and taillight trim to complete the first stage of the marathon on the car but Ashley has tracked down some good connections in the Forward Look ( Exner era Mopars) world .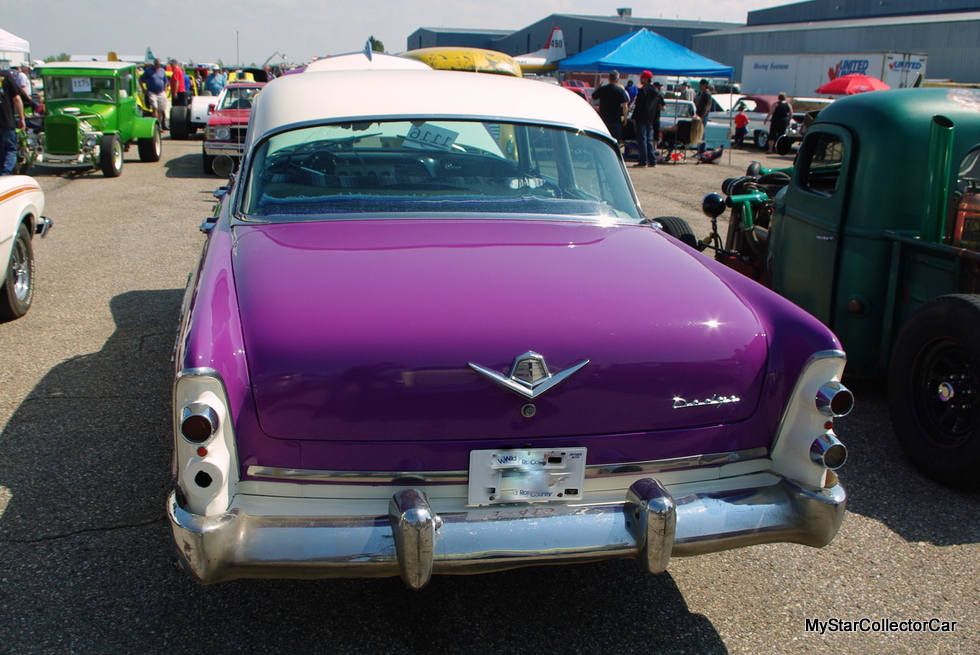 This car is in good hands—it may have been love at first sight but Ashley believes this is relationship that is meant to last.

By: Jerry Sutherland
Jerry Sutherland is a veteran automotive writer with a primary focus on the collector car hobby. His work has been published in many outlets and publications, including the National Post, Calgary Herald, Edmonton Journal, Ottawa Citizen, Montreal Gazette, Saskatoon StarPhoenix, Regina Leader-Post, Vancouver Sun and The Truth About Cars. He is also a regular contributor to Auto Roundup Publications.
Please re-post this if you like this article.