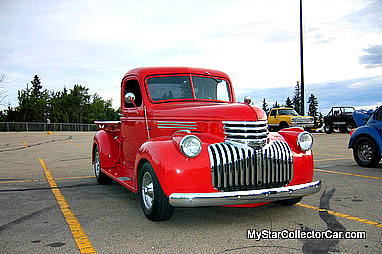 Bruce and Marlene Doidge are the nicest car couple you could ever meet in the world of collector vehicles.
They have a spirit of adventure and have been willing to travel great distances to buy (or simply take a journey in) their vintage rides.
For Marlene and Bruce, the journey itself is a major part of the appeal for ownership of vintage iron, essentially a journey wrapped in old school style and nostalgia.
Nostalgia played a large role in their ownership of a beautiful 1941 Chevy pickup that was eye candy at a summer show. It turned out that Bruce's father had owned a similar truck model back in New Zealand when Bruce was a young car guy.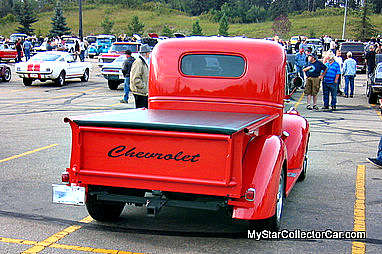 Sure the Kiwi truck had its steering wheel on the wrong side of the dash, but his dad's Chevy was a fond memory for Bruce and eventually he bought one later in life.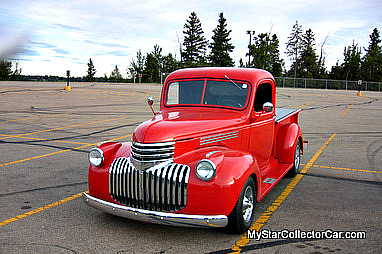 Bruce has been a Canadian resident for a long time, so his Chevy has its steering wheel on the proper side.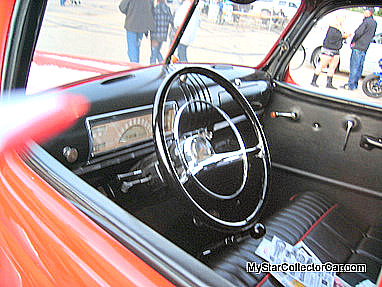 The truck has a 1953 235 Chevy six-banger under the hood and it is comfortable at 60 mph on the highway. That is plenty fast enough for the Doidges on a road trip, including a trip to Spokane for a car show in its list of journeys.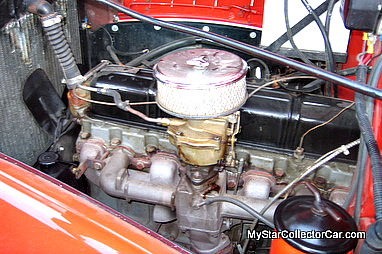 The truck has won a 'best participant's choice' award at a Super Run 2000 show and it is easy to see why this orange beauty caught the undivided attention of voters. The Doidges would also have won many congeniality awards if such an award existed at car shows.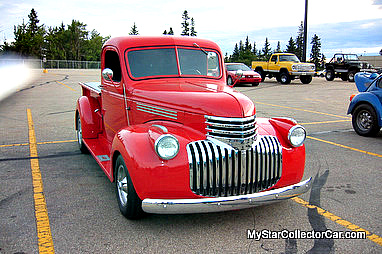 The 1941 Chevy truck and its two owners are three good reasons to attend car shows-you see some great rides and meet some nice people at them.
Jim Sutherland

More stories about great rides and nice people at–https://www.mystarcollectorcar.com/