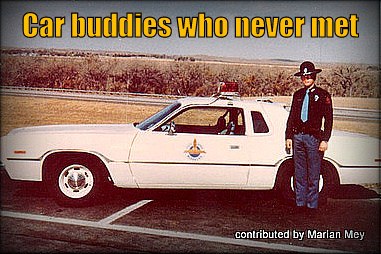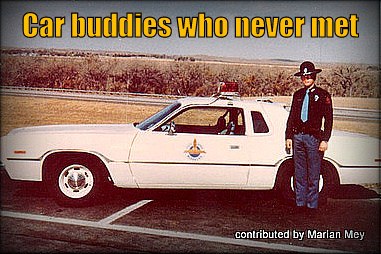 These are truly wondrous days for car guys because you can go online, find an obscure car part in minutes and get several reviews on the seller.
The days of surly guys with overpriced junk are nearly gone because news travels fast in 2014 over the Internet and bad news travels faster than the star ship Enterprise.
The other thing is that it brings car guys from across the planet together like an online Woodstock.
The best part about the story behind the car is the actual process because it puts you on the front lines of the car hobby.
You get to meet car guys with some very cool rides in the friendly confines of a car show so this is a dream job in many ways.
Sometimes you never meet the owner or see the car in person.
The new online world opened up new ways to connect with car guys because these great stories pop up all over the place so the next step was to contact these owners and get their story.
One of the earliest and coolest "never actually met the owner" MSCC stories was a May 2009 story about a '63 Ford Galaxie that was a seized rum runner car.
This MSCC '57 T-bird story from June 2009 was another great piece because this classic Ford is a true driver and it has the miles to prove it. The owner is the perfect owner for this piece of 50s history
.
There were two separate MSCC stories on Christine, the world's most dangerous '58 Plymouth. This one was from June 2009 and it was a tribute to the demonic Mopar.
The other Christine story was about one with a serious connection to the movie and it hit the pages of MSCC in October 2009.
There were two out of town MSCC stories about the venerable Model T. One was done in January 2010 and it was about a guy who drove his Model T in the winter. He had quite a story about his beloved old T.
The other Model T story was about one that had been hot-rodded up with period correct parts. The owner decided his Tin Lizzie needed a little more of a passing gear so he built it up and this MSCC story ran in October 2009.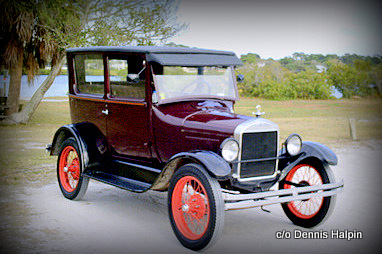 There was another great out of town story about this 1960 Rambler. This MSCC story ran in November 2009 and it another good example of a cool story from afar.
This April 2010 MSCC story came from the longest distance—South Africa. It's a right hand drive 1960 Chevy Impala 4-door hardtop and it's definitely one of the coolest cars you'll ever see on either side of the equator.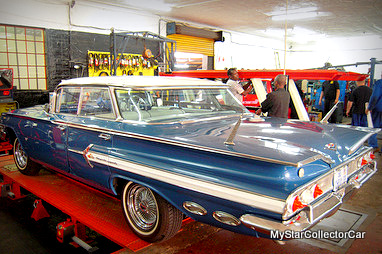 Family heirlooms are very cool so this 1960 Plymouth story was a great fit for the June 2010 pages of MSCC. The owner was extremely proud of his Exner-era Mopar sedan.
Police cars are always cool and this ex-Nebraska Highway Patrol '78 Dodge Monaco made for a great MSCC story back in May 2012. This Mopar is far rarer than most E-body Challengers or Cudas.
April 2014 was a great time to run an MSCC story about a completely unrestored '57 Chevy two-door sedan. This car had a major family link and it was left stock—two major factors in a great story.

Every one of these MSCC articles had two common bonds—they were great stories and I've never met the owners.
Welcome to the 21st century.
Jerry Sutherland
CLICK HERE to Like us on Facebook
CLICK HERE to Follow us on Twitter
CLICK HERE to Follow us on Pinterest
*Re-post if you like this MSCC article…thanks.