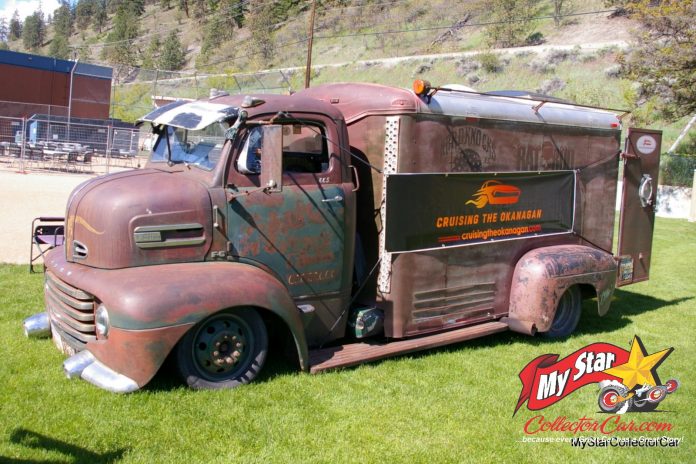 Some of our MyStarCollectorCar readers may not be familiar with the COE term as it applies to vintage heavy trucks. COE is an acronym for "Cab-over-Engine" because it describes the engine's location in relation to the truck cab.
Its owner was a creative car guy who built the truck in free-form fashion as part of a father/daughter project. In fact, the finished project is jointly owned by Rick Stewart and his daughter Kylie, a dedicated car girl who grew up in the hobby because of Rick.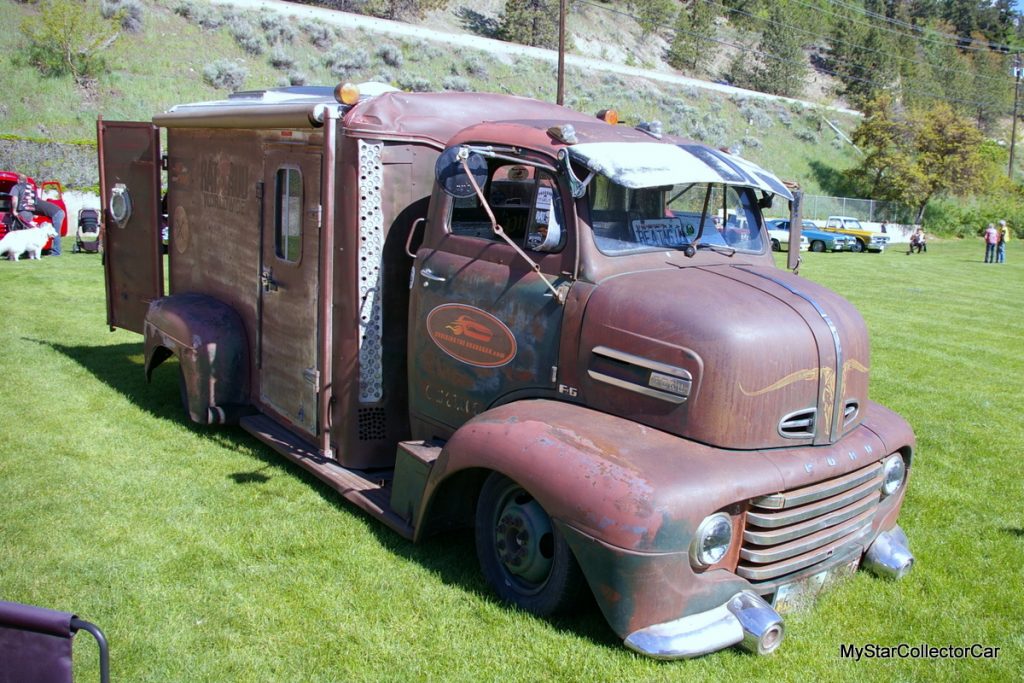 The project began when Rick and Kylie headed from their British Columbia home to pick up the cab and front fenders in the U.S. They bundled the body parts under a tarp and crossed back into Canada where the border guys said their cargo resembled a baby elephant, a term that inspired Kylie to call the truck "Ellie".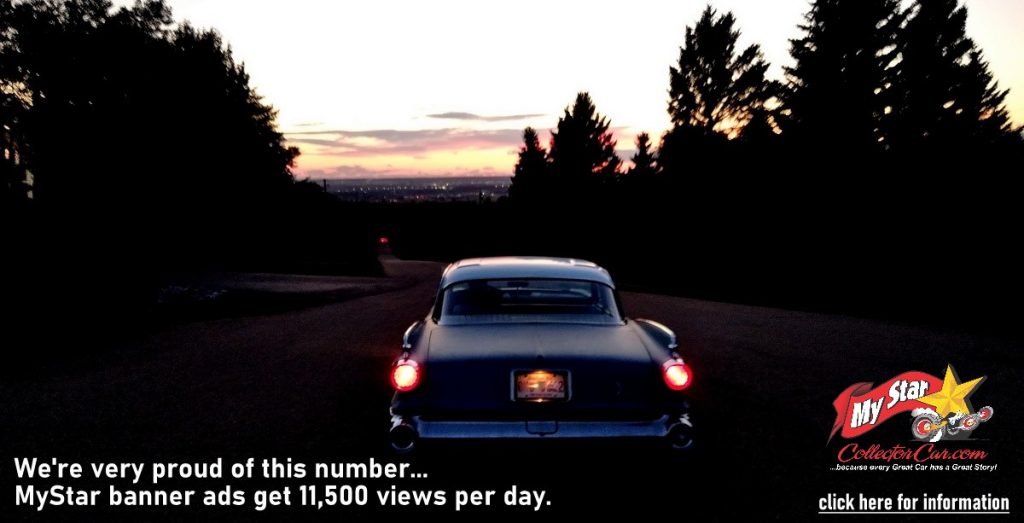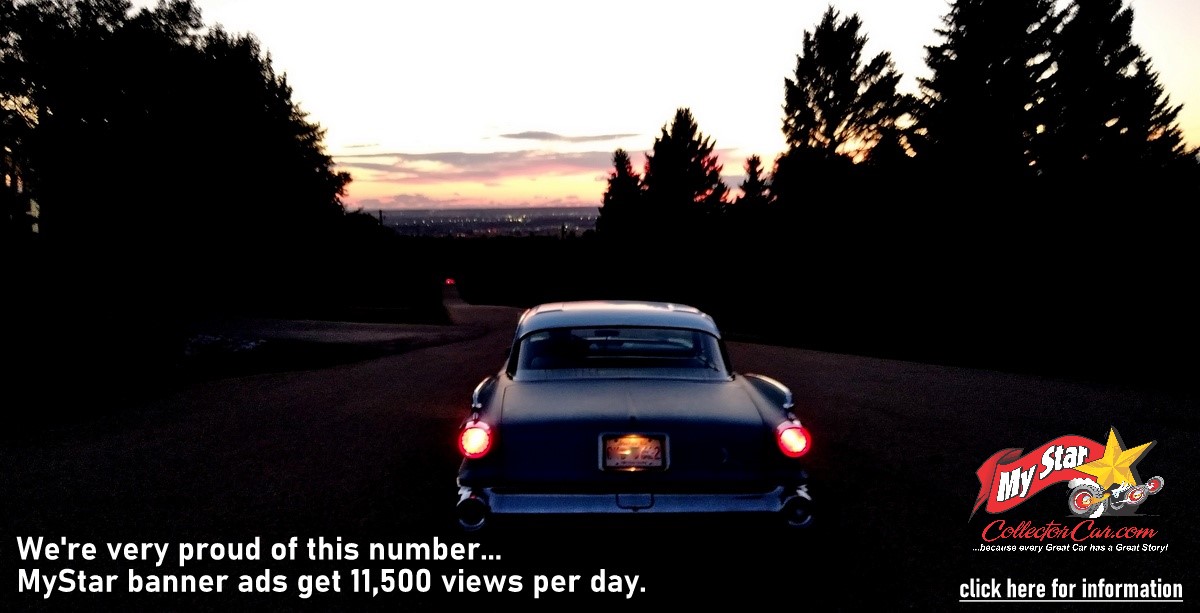 Rick is an old school builder who likes to build his creations from donor vehicles, so he used a Ford F-350 1-ton frame as the foundation for his rat rod truck. He also used the third-row seat from a 2007 Ford Expedition as the front seat for his creation.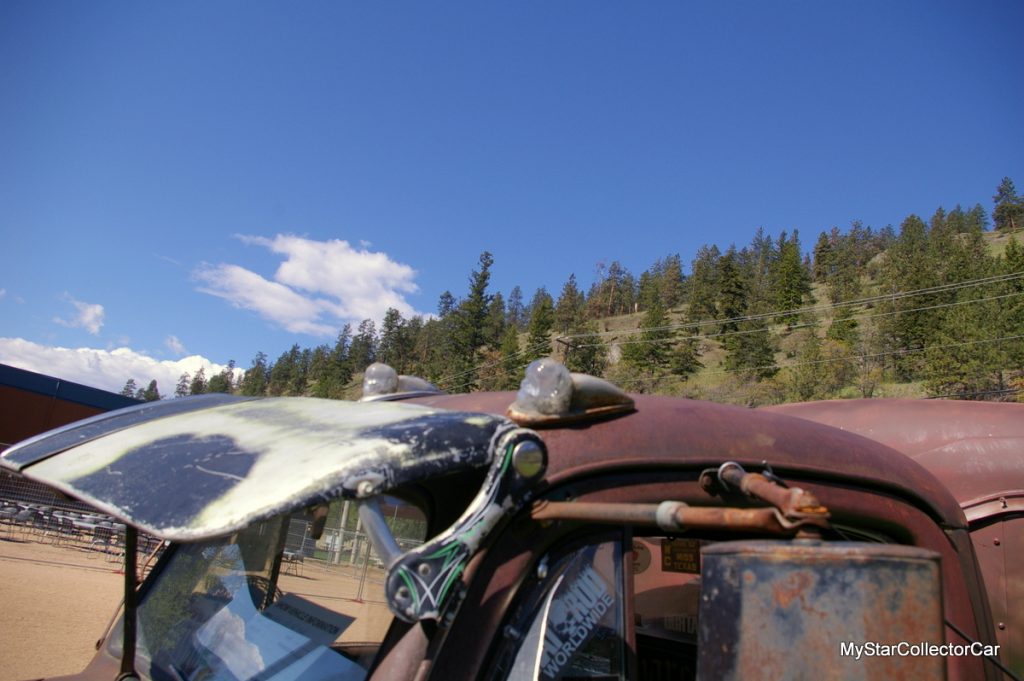 Rick got a 5.0-liter Ford crate engine for the project but moved it behind the cab to give the truck a solidly even front-to-back weight balance of roughly 48.5% to 51.5%. The engine is bolted to a Ford C-6 automatic transmission that delivers durability and efficiency on the road.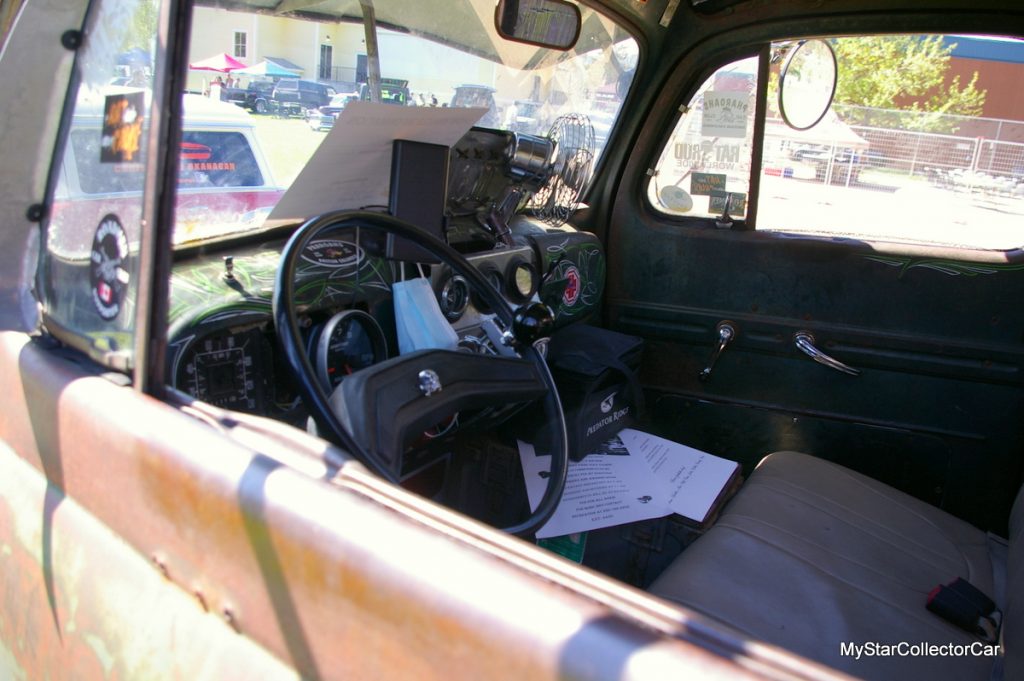 Rick and Kylie were participants in a rat rod build-off challenge and the net result was Ellie. Incredibly, the father and daughter team were able to finish the project in only 28 days, an amazing accomplishment, given the complexities of the build.
Even more remarkable was the truck's shakedown journey because it was driven from British Columbia Canada to St Louis, Missouri before it headed to the SEMA show in Las Vegas. In fact, the rat rod truck now has over 224,000 kms (almost 140,000 miles) since the completion of its 28-day rat rod transformation.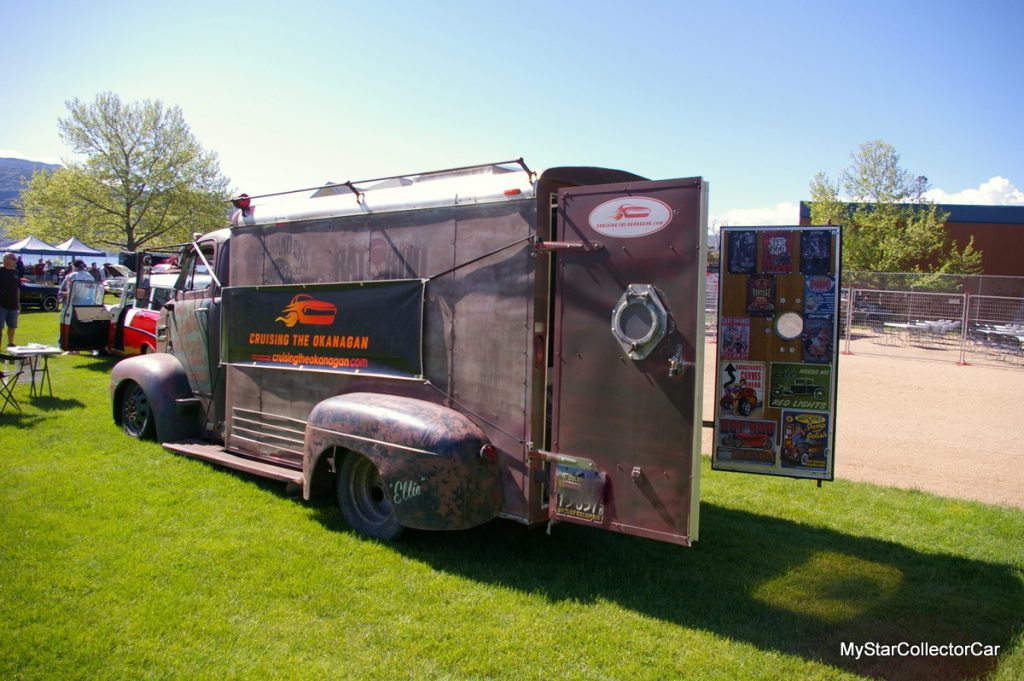 A factory 1948 Ford F-6 COE could not match Ellie's performance and reliability, nor could it provide anywhere near her comfortable ride, because Ellie now sports an air ride system on both her frame and cab. The air ride also allows the big truck to get much closer to the ground than a factory model.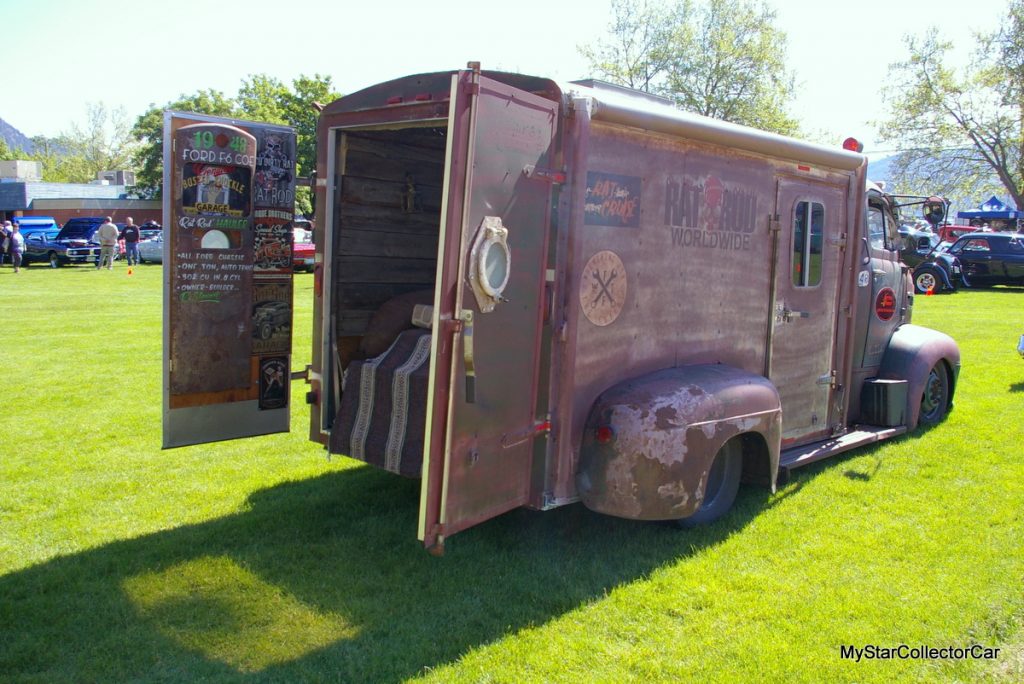 To say Rick is an enthusiastic car guy with a strong creative side would be a massive understatement. He belongs to over 30 car clubs and spends most of his time immersed in the car hobby, plus Ellie is only one example of his creative side. But she is also one of his favorites.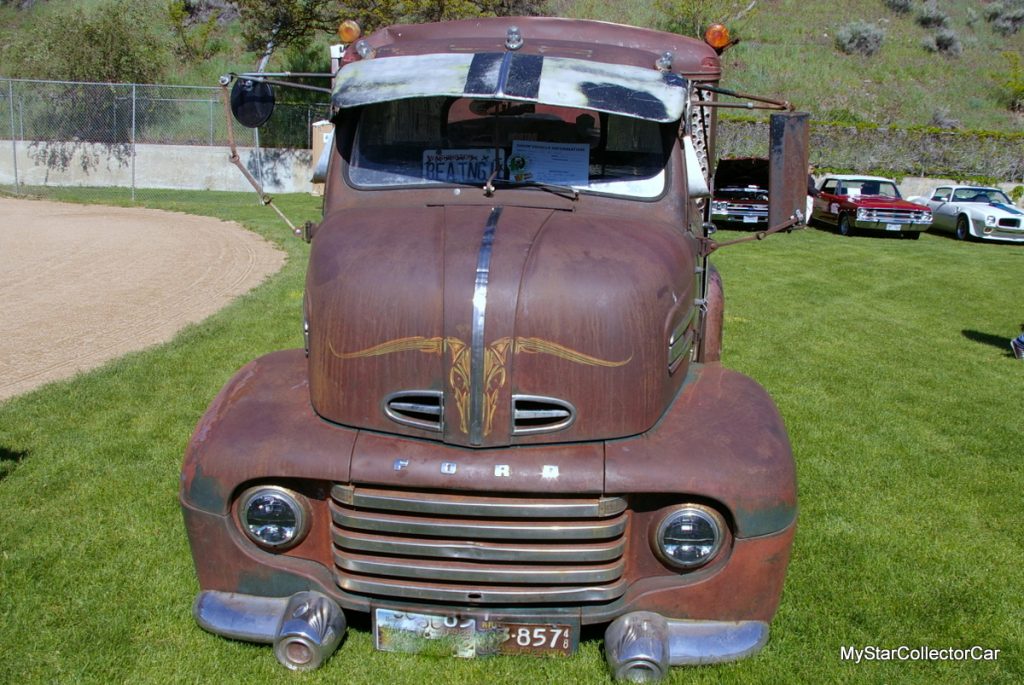 Rick told MyStarCollectorCar Ellie has been "wildly popular", in his words.
BY: Jim Sutherland
Jim Sutherland is a veteran automotive writer whose work has been published by many major print and online publications. The list includes Calgary Herald, The Truth About Cars, Red Deer Advocate, RPM Magazine, Edmonton Journal, Montreal Gazette, Windsor Star, Vancouver Province, and Post Media Wheels Section.