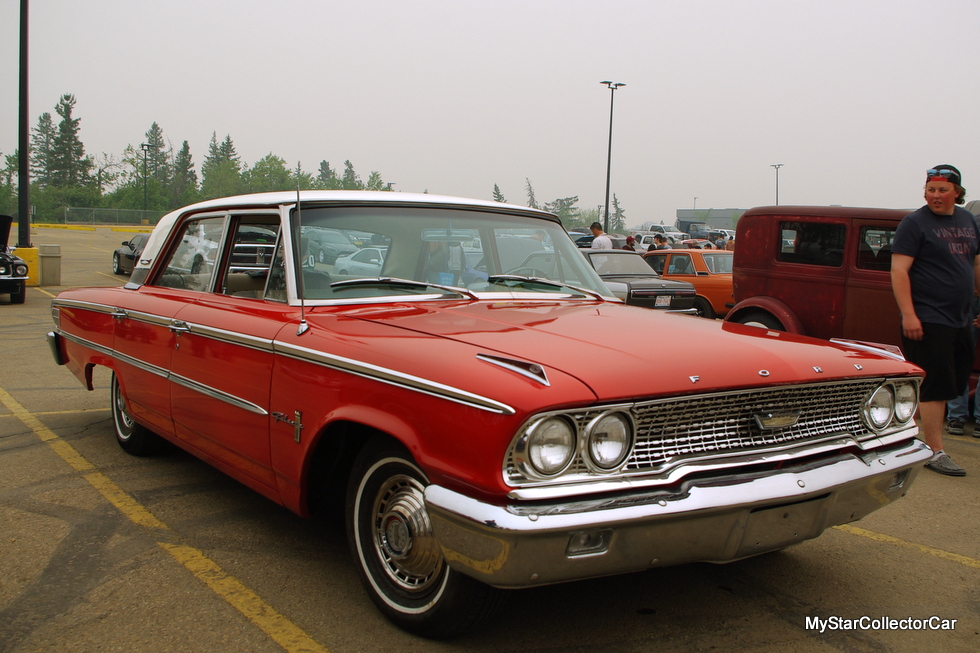 The four-door sedan may never win 'most popular version of any car ever built' but what they lack in public support, they make up in rarity.
Four-door sedans were never rare when they were new but time and a complete disregard for their collectability absolutely  decimated their ranks.
Fortunately this '63 Ford Galaxie 500 four-door sedan survived the parts car purge that claimed so many 'more-doors'.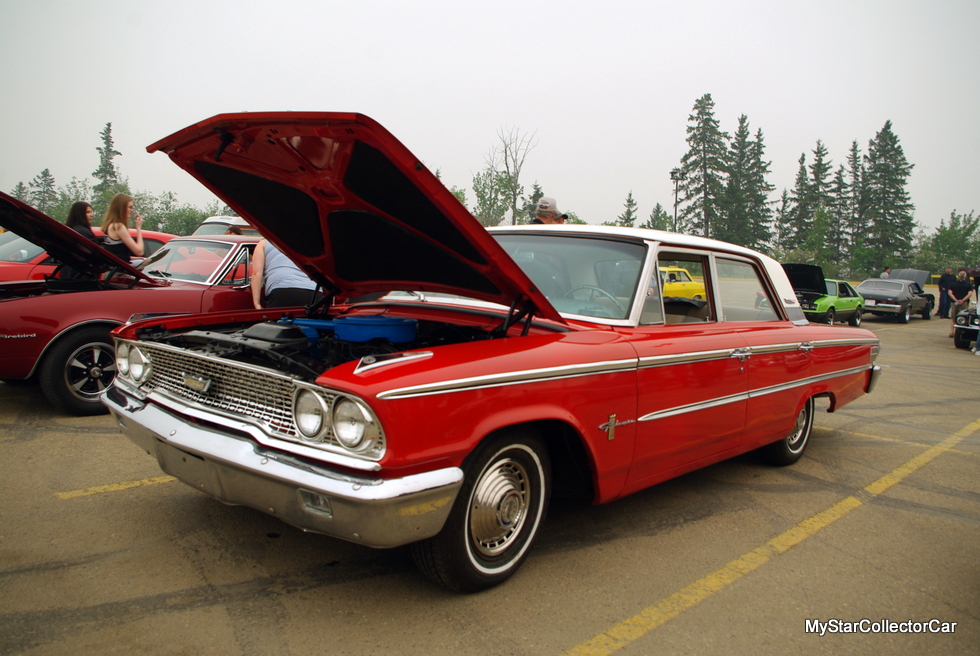 Ken Yaremchuk is the proud owner of this classic sedan thanks to a timely purchase by his son. Ken explained how his son played hockey with the former owner's son and he knew this car had sat in a field for years.  This was a rust-free, 84,000-mile survivor and it was complete so one Christmas, Ken's son bought it for 200 dollars and gave him the Galaxie. Ken was looking for a project and this '63 Ford definitely made sense because it was a good foundation for a restoration.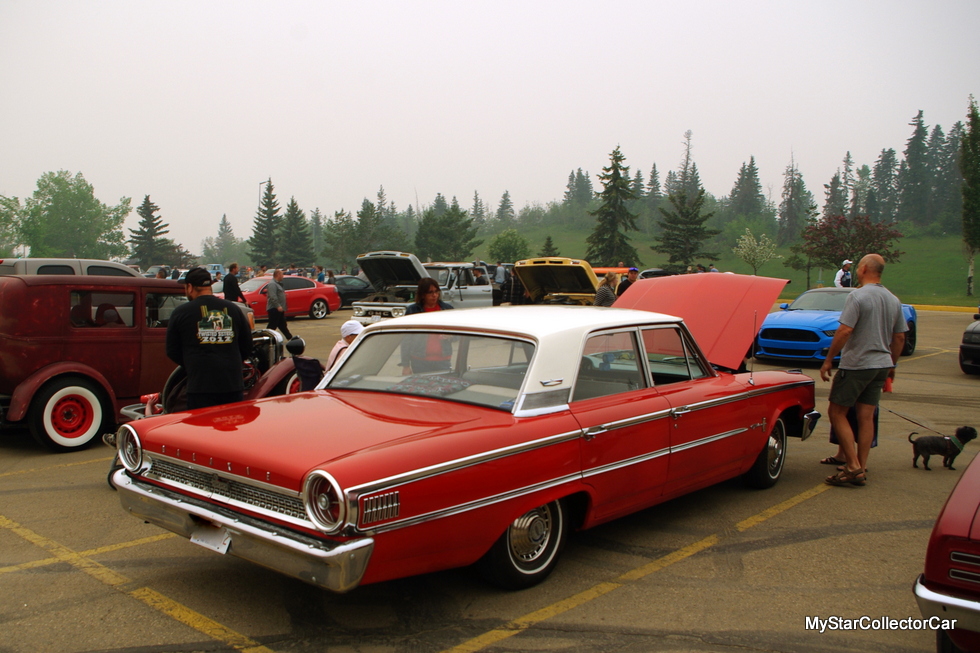 Ken once owned a 450-horsepower '54 Ford, but he said it "cost too much in gas and oil" so his practical side told him to take on something more sedate—like a '63 Ford sedan.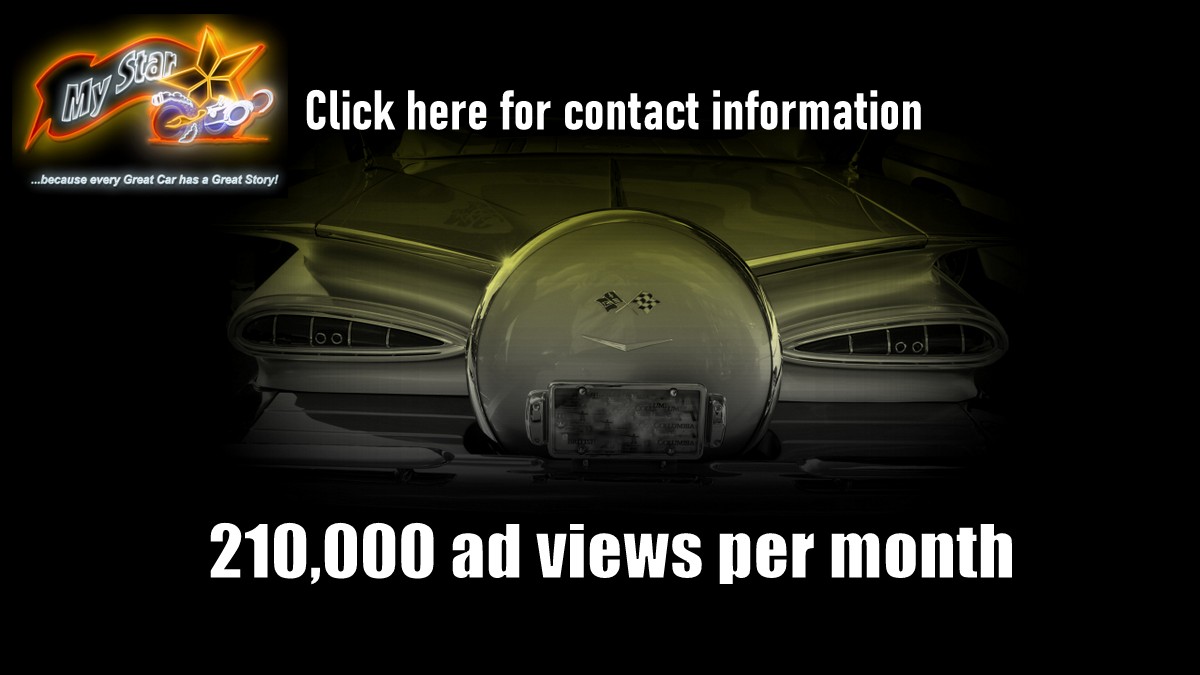 Ken is a retired farmer so he embraces a hands-on approach to everything he touches and this '63 Ford was no exception. He enlisted his wife to help with a body-off restoration in a very literal sense. The frame was sandblasted and Ken said, "it wasn't bad—no cracks or any other damage" so it was painted and set up for front-end work. Ken said he "never knew a car could have so many pieces" until he tore one apart in his backyard.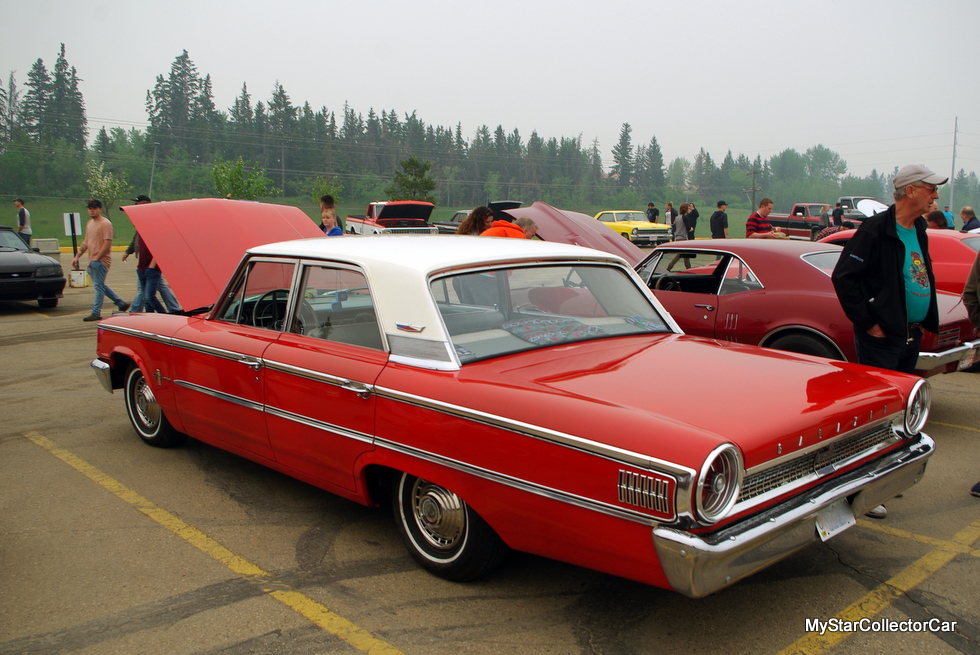 The body was in "pretty decent shape" so Ken had it repainted in its original factory colors (Rangoon Red with a Corinthian White roof)—that's a particularly good combination because people were drawn to his car in a big way.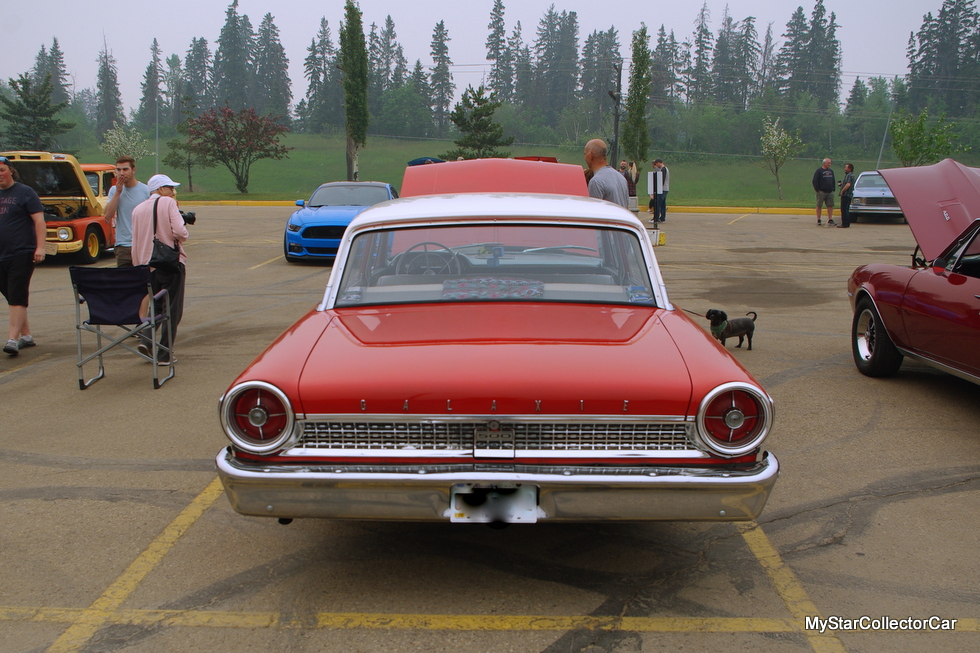 The mechanical side of the Galaxie was similar to the body—not catastrophically bad but definitely not perfect—so it required some work. Ken didn't take this on directly but he did have the lifters replaced on the 352 cubic inch V-8; the bottom end had a few tweaks plus the engine is now set up for unleaded gas. In today's world of marginal fuel that retro-fit is mandatory. The transmission was also rebuilt.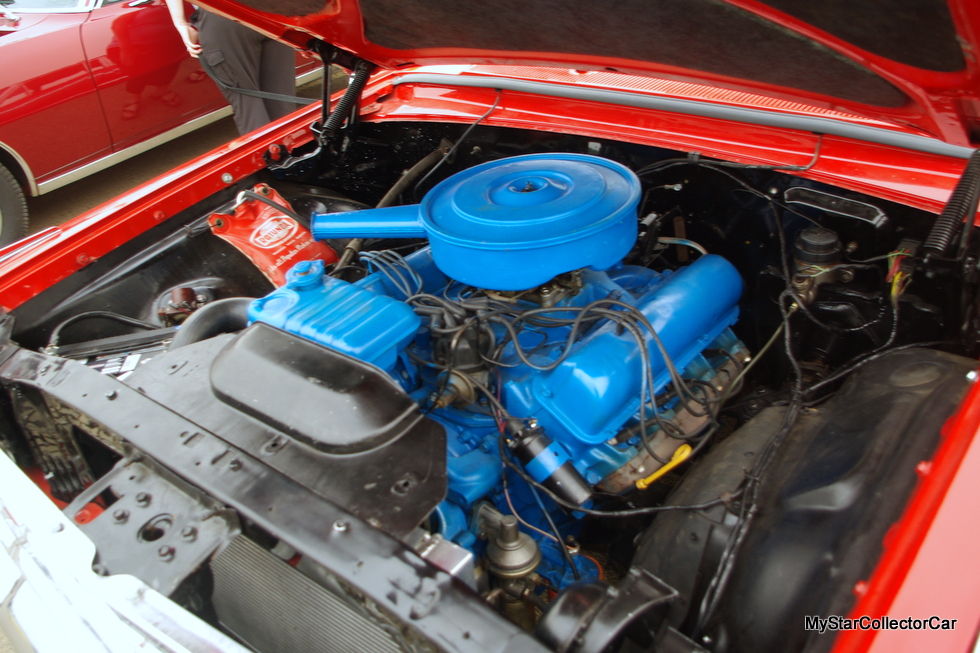 Ken and his wife also installed the windshield and back glass plus they did the door panels. Ken had the seats done by a professional but he took on another nasty job with the stainless trim on the car. He learned how to repair and polish metal then he spent a large part of the winter working on these pieces.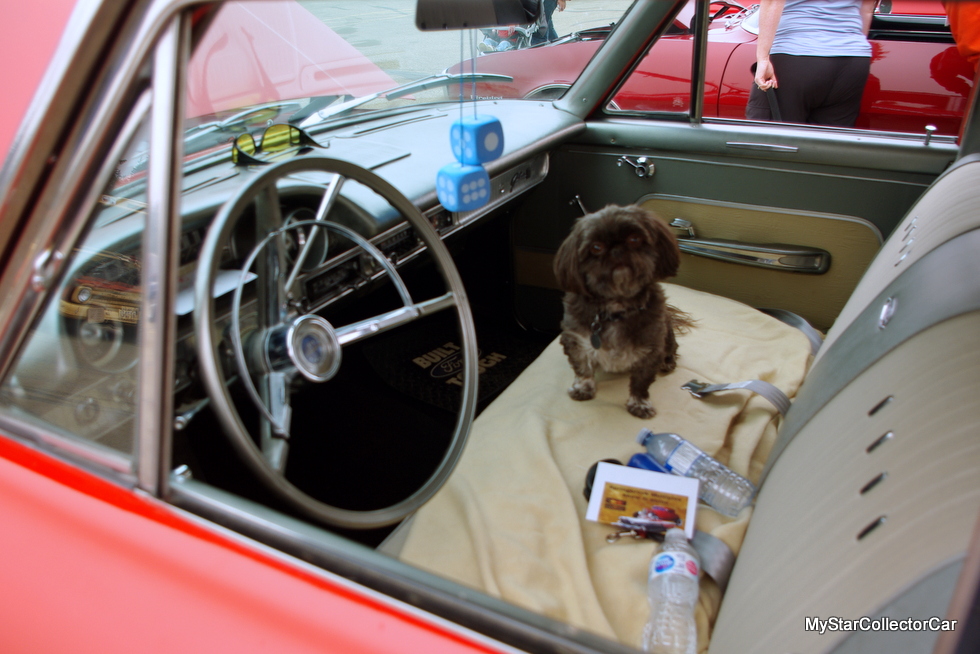 Ken hasn't had the car on the road for long—it had just passed a mechanical inspection and it passed easily because the only problem found was a non-functioning horn.  There are only a few things left to finish—the clock doesn't work; there's a missing piece of trim on the windshield and it needs an alignment.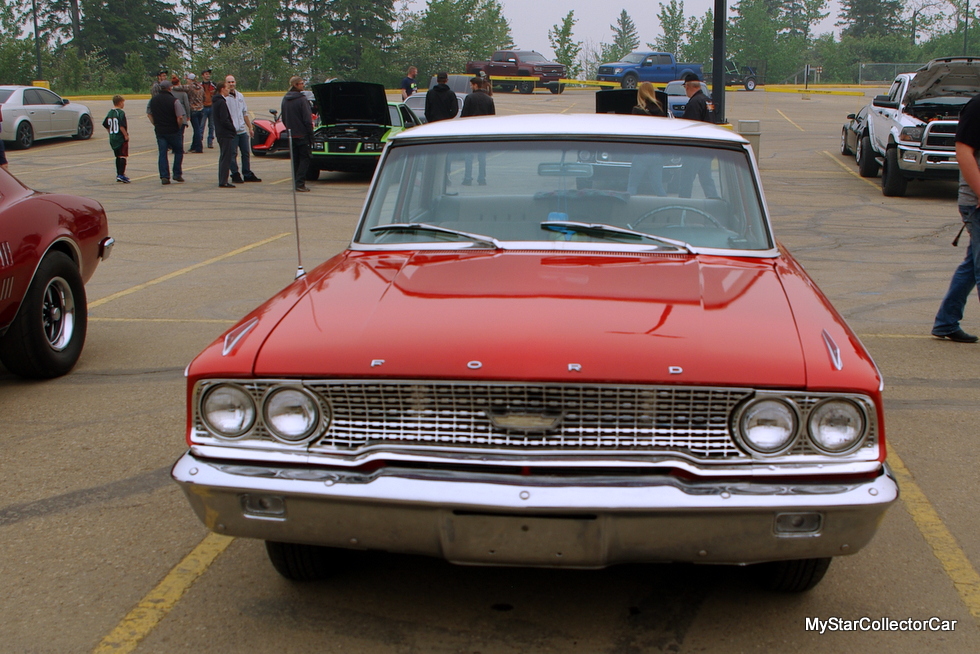 Ken said it drives well but he's getting used to the 60s era steering and brakes — the ride is comfortable and the Galaxie easily keeps up in highway traffic—that's all you can ask from a 200-dollar four-door sedan.         
By: Jerry Sutherland
Jerry Sutherland is a veteran automotive writer with a primary focus on the collector car hobby. His work has been published in many outlets and publications, including the National Post, Calgary Herald, Edmonton Journal, Ottawa Citizen, Montreal Gazette, Saskatoon StarPhoenix, Regina Leader-Post,  Vancouver Sun and The Truth About Cars. He is also a regular contributor to Auto Roundup Publications.
Please re-post this if you like this article.