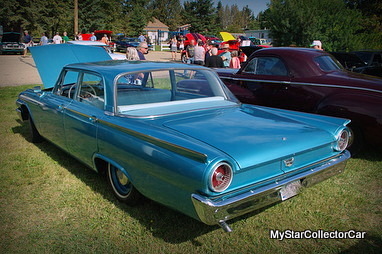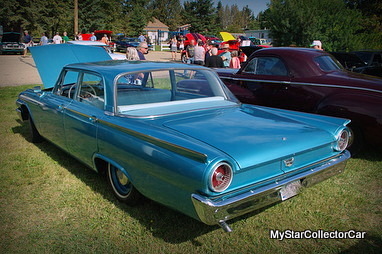 The early 1960s were about less flash and more substance. This was an era where practicality outweighed style so you didn't see multi-million dollar lottery prizes.
That's why they gave away stripped-down, bare bones 4-door sedans for bingo prizes instead of Ferraris.
The simplest explanation is people used 4-door sedans back in '61 while a Ferrari was a foreign nightmare with two seats that would severely cut into the fundraising net margin.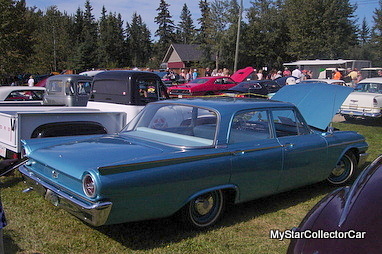 This 1961 Ford is a rolling tribute to the early 60s philosophy because it was a bingo grand prize. Garth and Cindy Clark are the current owners of this gambling history piece and he explained how it happened: "The original owner won it at an auction, drove it for 139,000 miles as a daily driver and then parked it but he said he wouldn't be afraid to drive it to the East Coast even now".
Garth explained why this '61 Ford appealed to him: "I've always been a Ford guy so it had to be a Ford and I went to an auction sale and this car was there. I'd like to start collecting and this was a good start because you can really work on cars like this plus it was a good price". This is one of the most stripped-out cars you'll see because it's a bench seat, radio delete, manual everything sedan.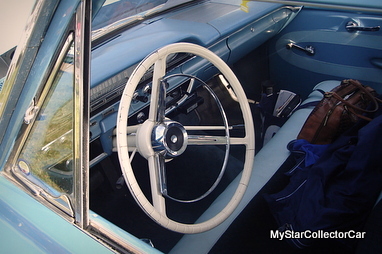 There was another clear advantage – Garth is a licensed mechanic so this simple machine was like easy homework.
He did address a few issues with this 53-year-old Ford like a new key: "He got a new key but it wouldn't turn to start so I told him this is an antique car – get me a piece of wire and I'll get it running because all the wiring is under the hood".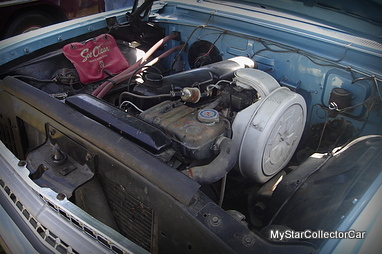 Garth evaluated his purchase like a pro, "It's got new springs and the front end checked out so it's pretty solid".
The next piece of the puzzle is the feel on the road and the Clark's '61 Ford was an extremely pleasant surprise, "It rides like a dream, smooth without a vibration in it plus it's not bad mileage, maybe not as good as a new car but pretty good".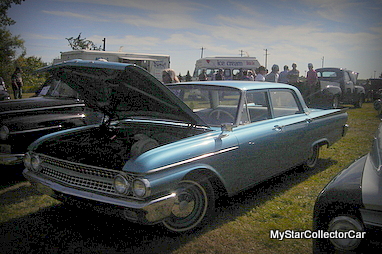 The Turners are new to the hobby but they have already spent some time in the car show circuit, "We've been to a couple of shows right after we got it and a few more are planned but we're not planning any long trips right now but you never know".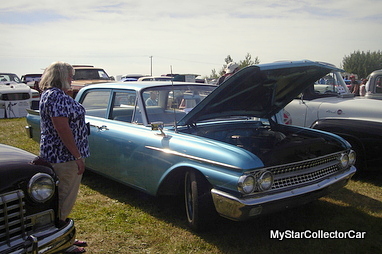 The immediate goal is more time on the road but they do have a succession plan, "We're planning on hanging on to it for sure but it will go to a nephew. He's 31 now and he said he wished it was his when he saw it so I told him you'd better look after it".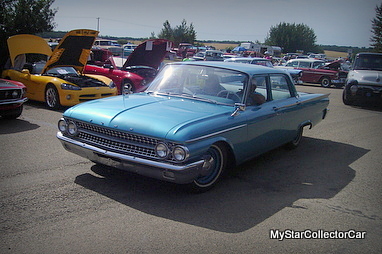 Four-door sedans are generally shunned by collectors because they don't represent a good ROI (return on investment) but that kind of attitude really sells these cars short.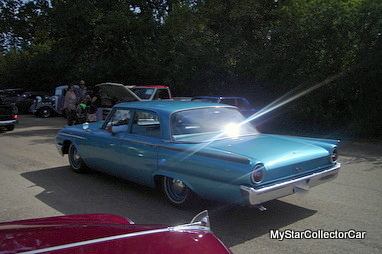 Nobody wants 4-doors as a rule but they represent real automotive history in the truest sense because these cars are always about personal stories from a bygone era.
A bygone era when a stripped-down '61 Ford made far more sense as a grand prize than a Ferrari.
Jerry Sutherland
CLICK HERE to Like us on Facebook
CLICK HERE to Follow us on Twitter
CLICK HERE to Follow us on Pinterest