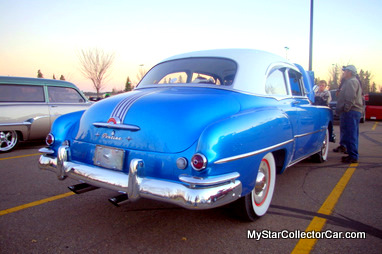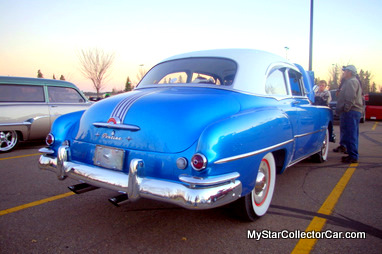 Tom Kean is a friendly and outgoing guy by nature.
He is never at a loss for words, and that is a very good thing for an auctioneer.
He turned 60 this year and decided to head north to the Yukon and Alaska in search of gold and adventure in his faithful 1950 Pontiac.
Tom had the full approval of his wife Merrill, so much so that she rode shotgun for the trip. The star of the show was the 1950 Pontiac, because it was a year older than Tom and it was also an unrestored original.
The car had its original flathead V8 with a re-build about a 1000 miles before the trip. The trip was a trouble-free journey for the Keans and their faithful ride. It was subjected to every kind of road surface from pavement to routes where caribou fear to tread.
Amount of trouble on the trip? That would be zero. Tom has a rancher's philosophy when it comes to cars: "treat 'em like horses. Look after a horse or a car and they will look after you".
Tom has owned the Pontiac for about four years now, a milestone that will likely grow after its faithful performance on the Johnny Horton Trail.
Tom wanted a 1959 Cadillac as a dream car, but that is a pretty expensive dream these days, so he settled for the Poncho.
The car has some odd features such as a spring device in the wheels that is supposed to suppress radio static. Tom never mentioned how it worked in serious moose country where AM radio signals are few and far between in the Great White North.
Some might point out (full disclosure) Tom and Merrill traveled to Alaska in early summer when it is the Great Green North and there is plenty of daylight. But anybody familiar with the North also knows that winter is never out of the equation.
Neither rain nor sleet nor dark of night stood in the way of Tom's personal celebration of his 60th birthday.
He had his wife and his car along for the ride and it does not get any better that that combination for Colonel Tom.
Jim Sutherland

More car stories at  https://www.mystarcollectorcar.com/2-features/stories.html