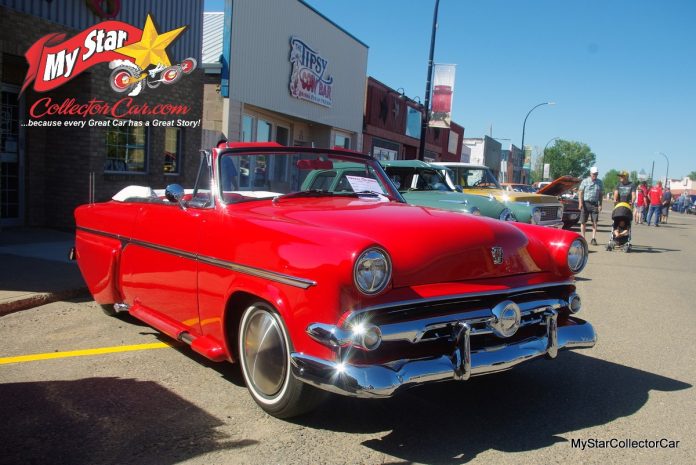 Most old cars have a succession plan built into their future because practicality enters the equation at a certain point.
Dan Greenslade is the current caretaker of this very unique Ford convertible, but he was quick to point out the real work was done by his buddy—his accountant. Dan had a long business relationship with his accountant, but he was also his friend, so he became the next owner. He said his late friend "wanted somebody to have it", and Dan was the right somebody.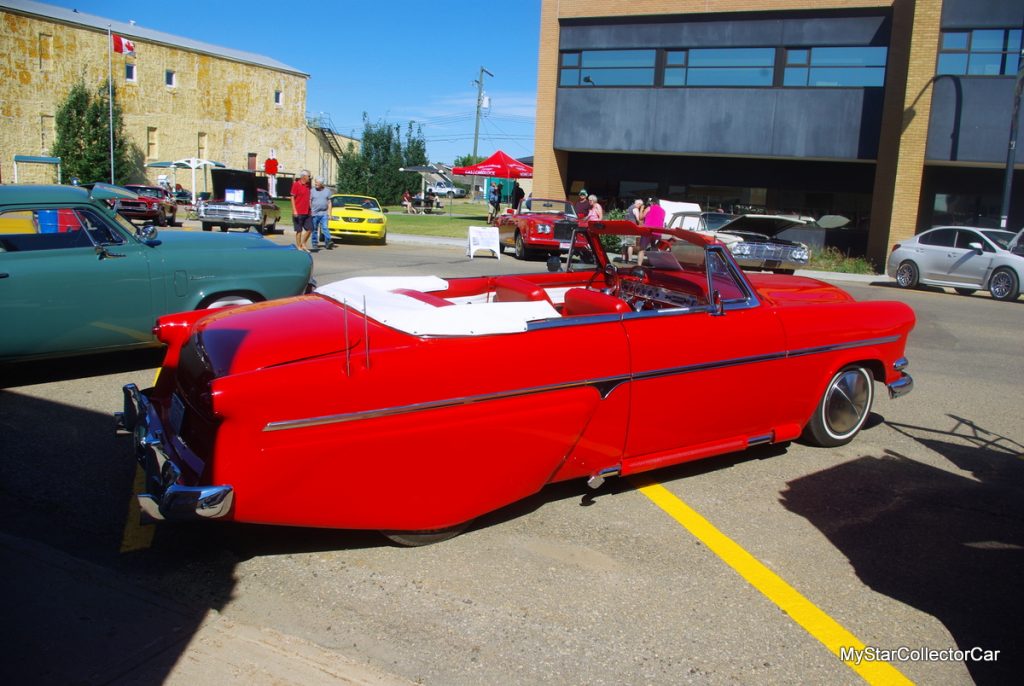 Dan wanted to emphasize his friend was 100% responsible for the vision and the outcome of this very cool Ford Sunliner. He put a 351 Cleveland under the hood with a C-6 automatic transmission, so this classy custom is the coveted Ford-in-Ford combination.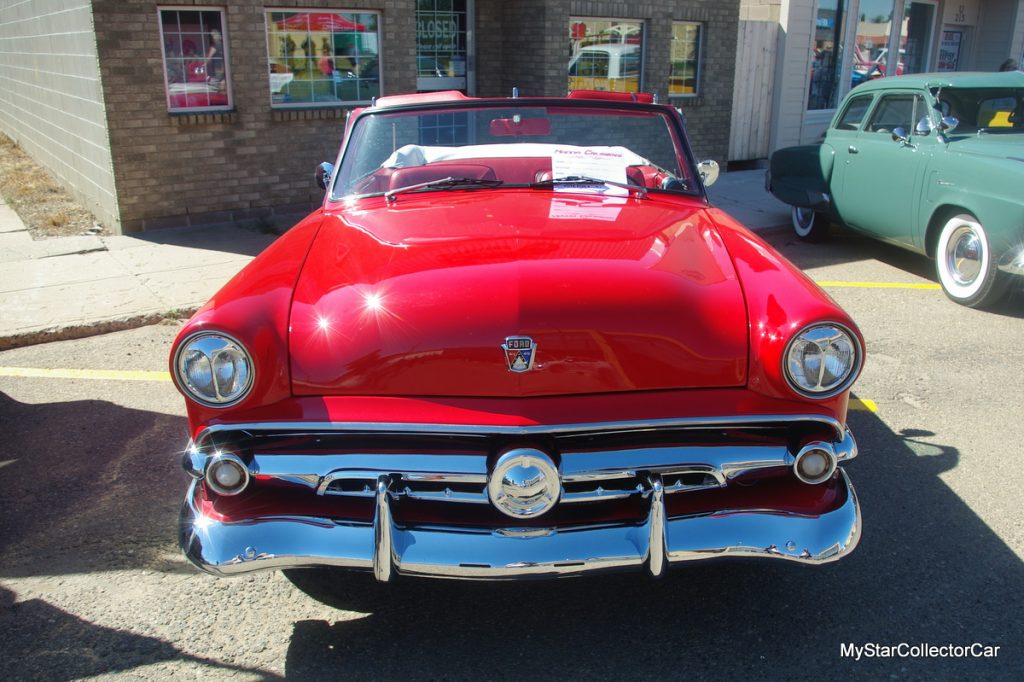 This '54 Ford was a solid car to start with, but it did need two new front fenders and a hood, so they were sourced to help speed up the project. This was also a frame-off project, so every detail was taken care of during the project.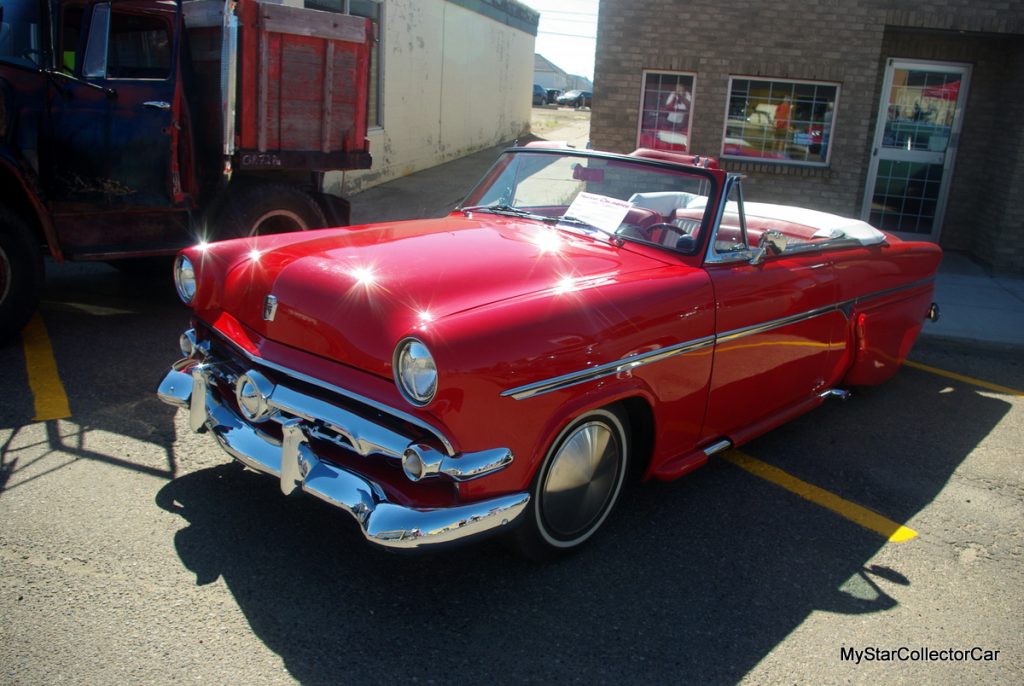 The work was contracted out to a well-known, out of town restoration shop and a local guy also was part of the project. There was no expense spared on this car—Dan said the parts alone came to 69,000 dollars before the labor costs so this car is done to a very high level.
There were other upgrades on the Sunliner and every one of them made sense. It has disc brakes and a full array of gauges to monitor the 351 Cleveland's vital signs. The seats were completely redone to a very high level because this is a quality build.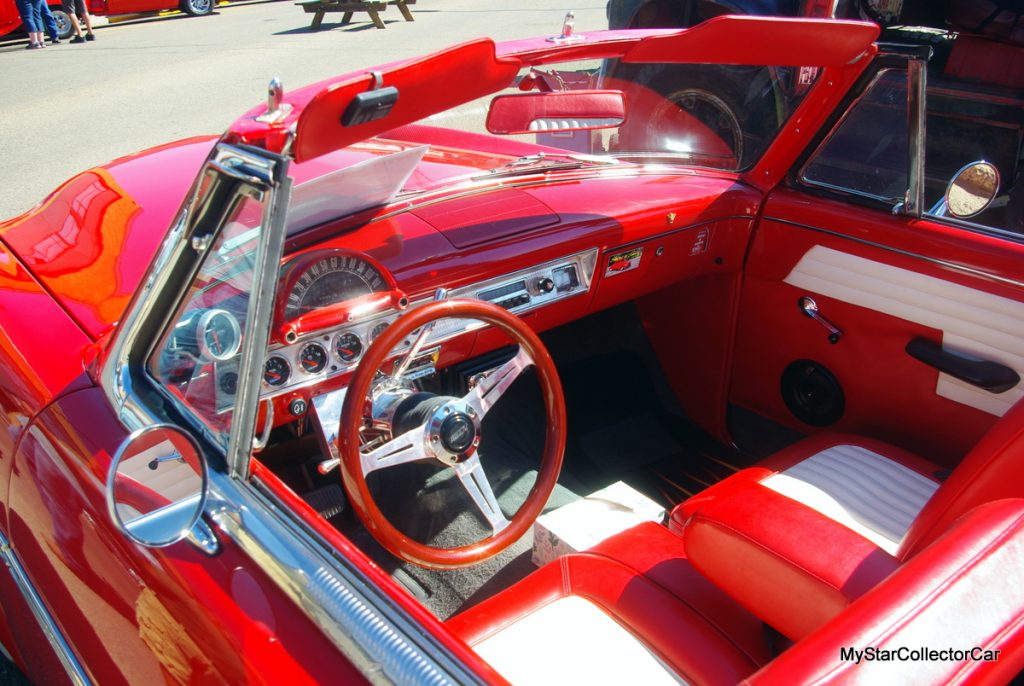 The Ford carries some traditional 50s custom touches like the inset dual antennas mounted on the passenger rear fender. The lakeside pipes were always a big 50s item, but this Sunliner has added color-matched covers to prevent the barbeque grill effect on your leg you get with traditional lakeside pipes.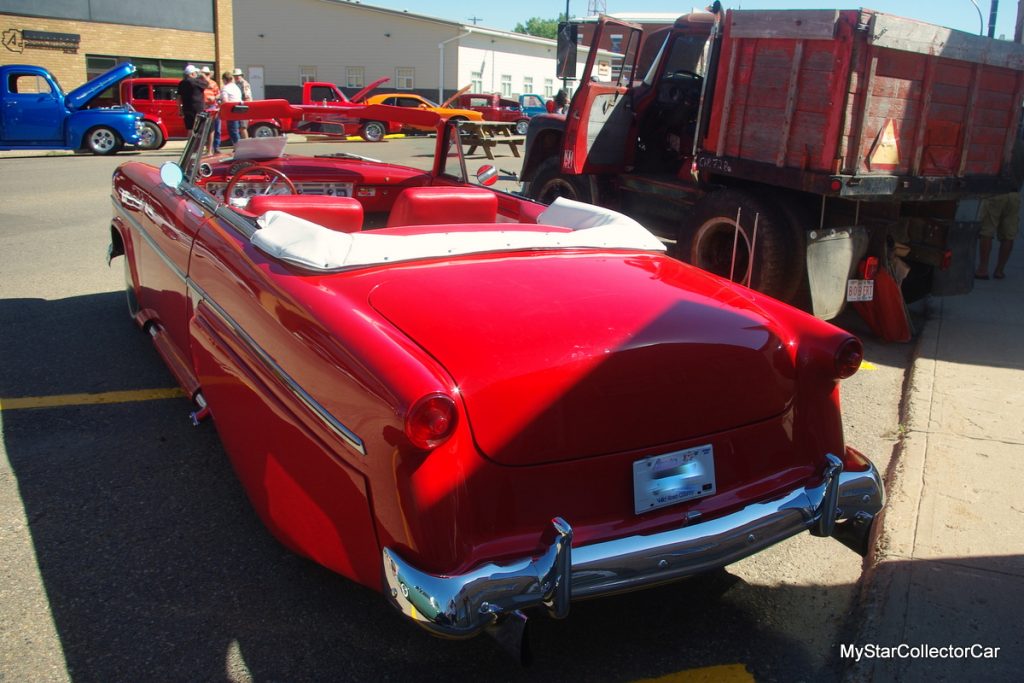 There are the obligatory fender skirts on this car to keep the 50s custom theme going, but there also full wheel disc covers to give the car the period-correct, Bonneville Salt Flat racer look. The factory radio is still in the dash, but below it is an updated sound system with speakers throughout the cabin area.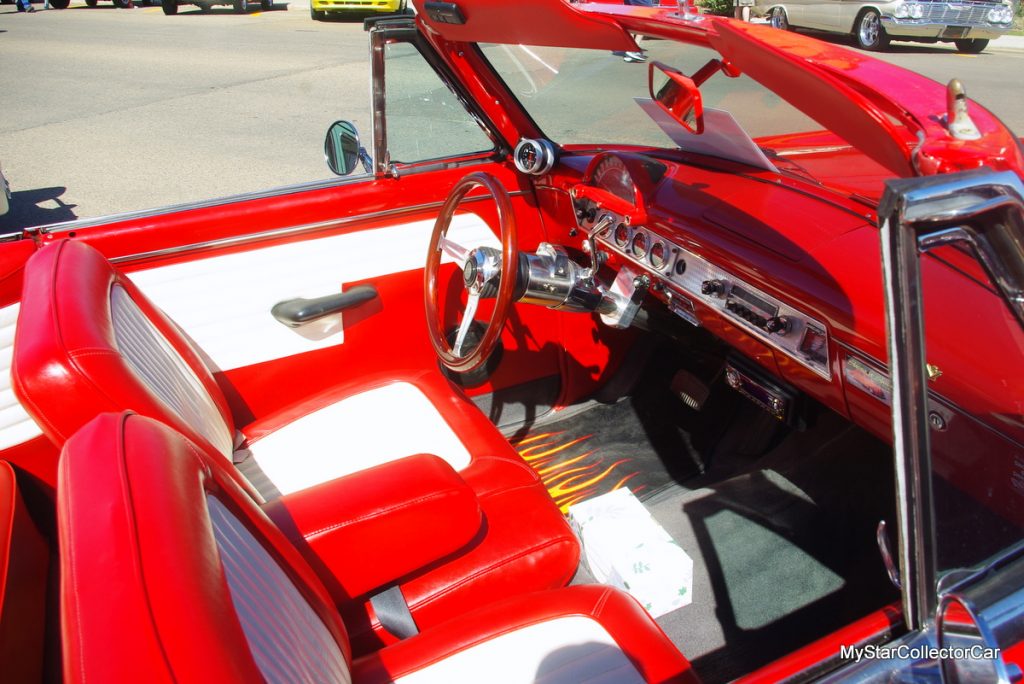 As mentioned earlier, Dan emphasized his friend's role in the car's resurrection and played down his own involvement, but he's owned it for over 12 years, so he truly appreciates the car. Dan drives it regularly (weather permitting) and he appreciates every mile.
He loves the thumbs-up and the conversations when he stops for gas, because his Sunliner gets more attention than a Hollywood star. Dan also respects the quality of the car because he said he, "would drive it anywhere—right across the country", because it's simply that reliable.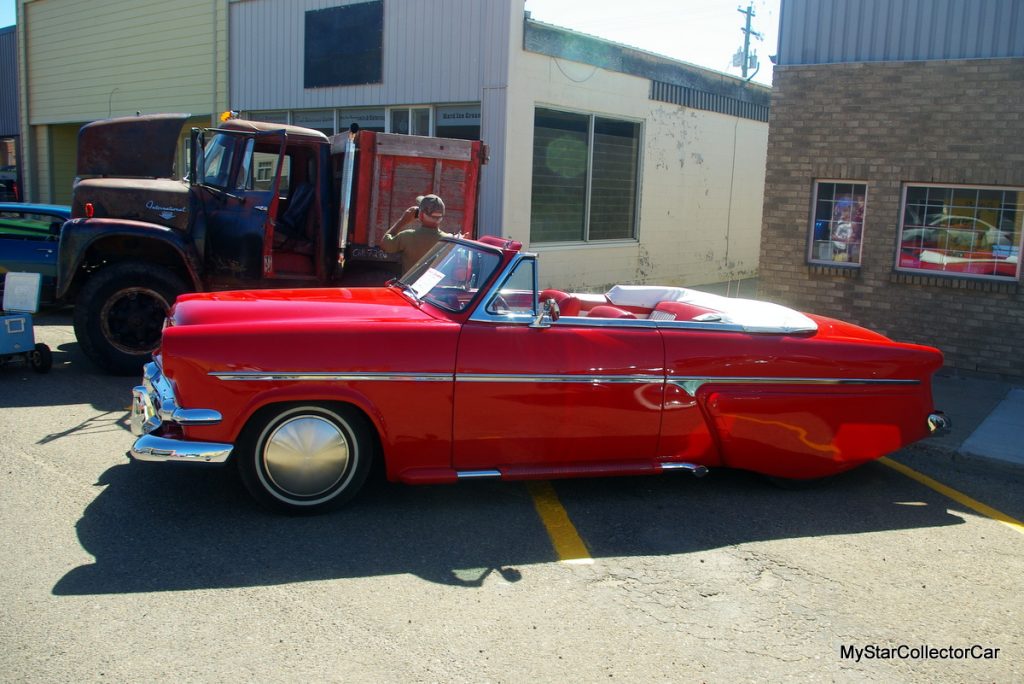 By: Jerry Sutherland
Jerry Sutherland is a veteran automotive writer with a primary focus on the collector car hobby. His work has been published in many outlets and publications, including the National Post, Calgary Herald, Edmonton Journal, Ottawa Citizen, Montreal Gazette, Saskatoon StarPhoenix, Regina Leader-Post, Vancouver Sun and The Truth About Cars. He is also a regular contributor to Auto Roundup Publications.
Please re-post this if you like this article.