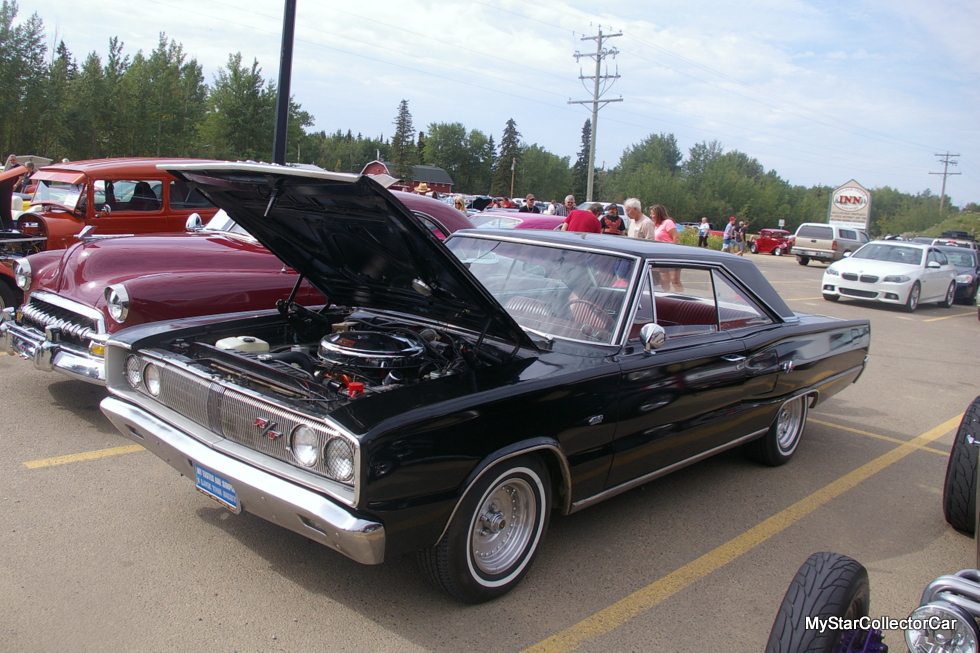 Allan Jackson walked into his local Chrysler dealership in December, 1966 and bought a Hemi, specifically a 1967 Dodge Coronet RT.
The car was Allan's first new car purchase and cost him roughly 4500 dollars.
'The Hemi was an extra 900 bucks, according to Allan.'
The best part of this story is Allan still has his Coronet RT and we caught up to him at a small show at a lake resort village. He used the Coronet as a daily driver for the first 10-12 years because he was married with a couple of kids at the time.
We guessed his kids were never late for school or dental appointments during those family-hauler years, but Allan told us he was a pretty conservative driver who was able to resist the temptation of an Elephant Hemi under the hood of his Coronet. Allan was quick to explain, "I don't lay rubber down."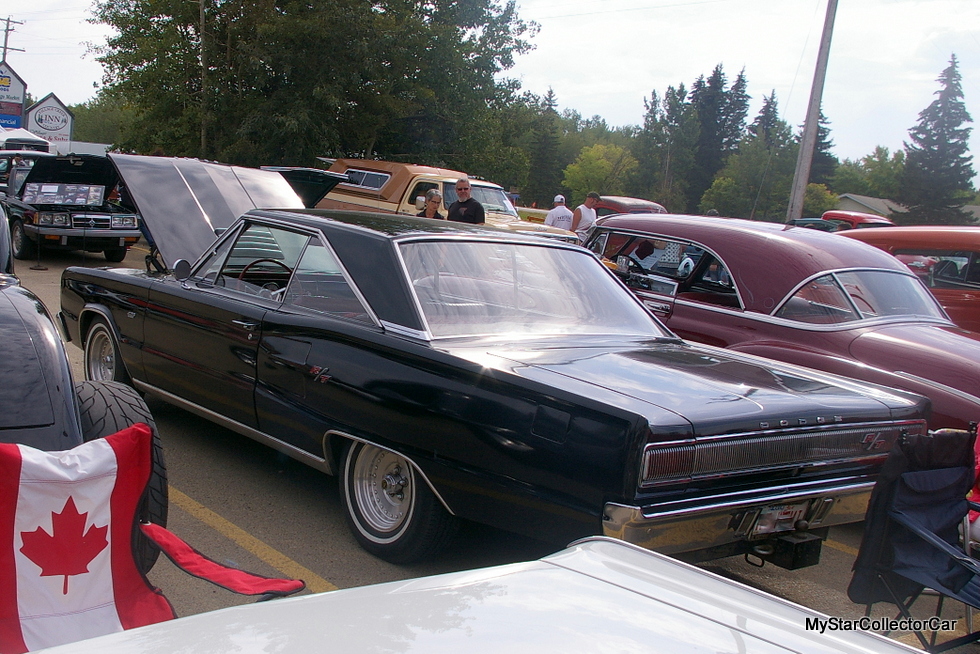 Now he classifies himself as an "old fuddy-duddy who likes to go for a cruise" and he cruises in style with his Hemi Coronet. The car still has part time work because he also uses the car as an occasional boat-hauler.
Allan used it as a vacation car in the early years and drove it on a 500 mile trip "back when gas was 38 cents a gallon", in his words. The Hemi was famous for its brute force power in '67, but it was not exactly frugal when it came to gas consumption.

Allan added an overdrive tranny 11 years ago and the conversion dropped the rpm from 2800 to 1900 at highway speeds. The result is an improvement to about 19 mpg when Allan encounters the right mix of road conditions and moderate use of his right foot on the gas pedal. He also said the Coronet RT now rides a little quieter on the road at the lower RPMs.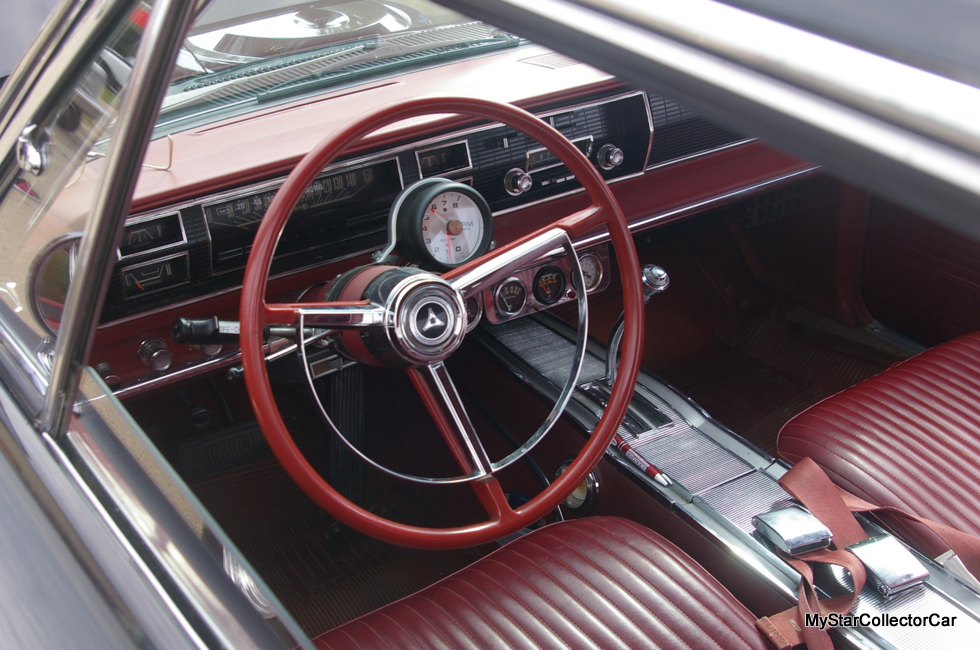 The big block engine was rebuilt less than two years ago and provides plenty of torque when the Coronet doubles as a trailer-hauler. Allan admits the RT "still has a lot of snarl" after all these years because you cannot tame an Elephant 426 from the 60s.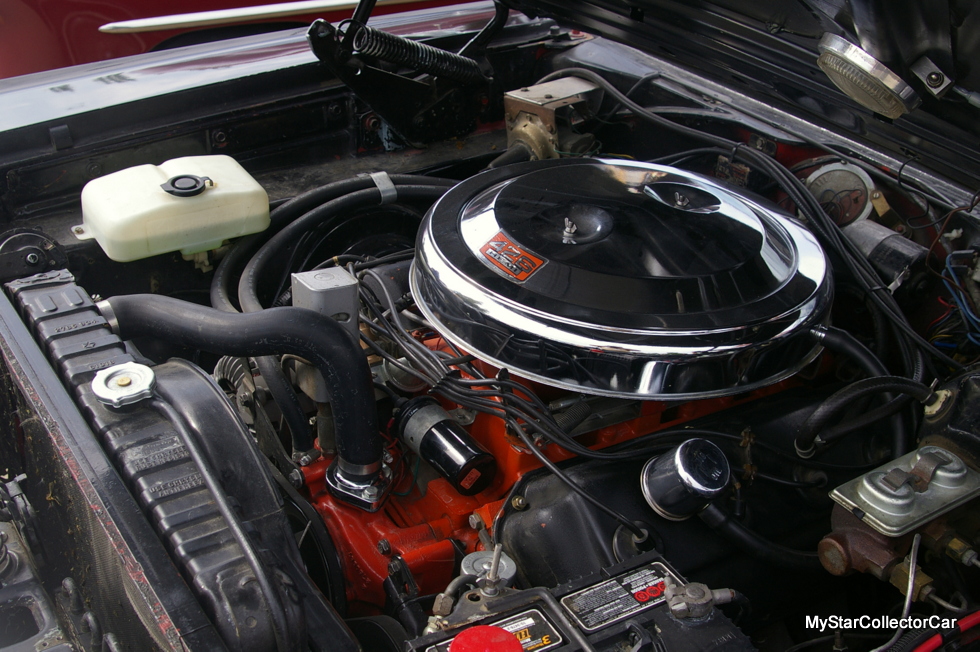 49 years of ownership with over a decade as a daily driver means the Coronet has been through many adventures, including three accidents. The damage was minimal in each incident and Allan believes "everything happens in threes", so he is confident the Coronet is safe from future harm. The fact it spends most of its time off the road during the long winters also helps lower the odds of a future fender-bender.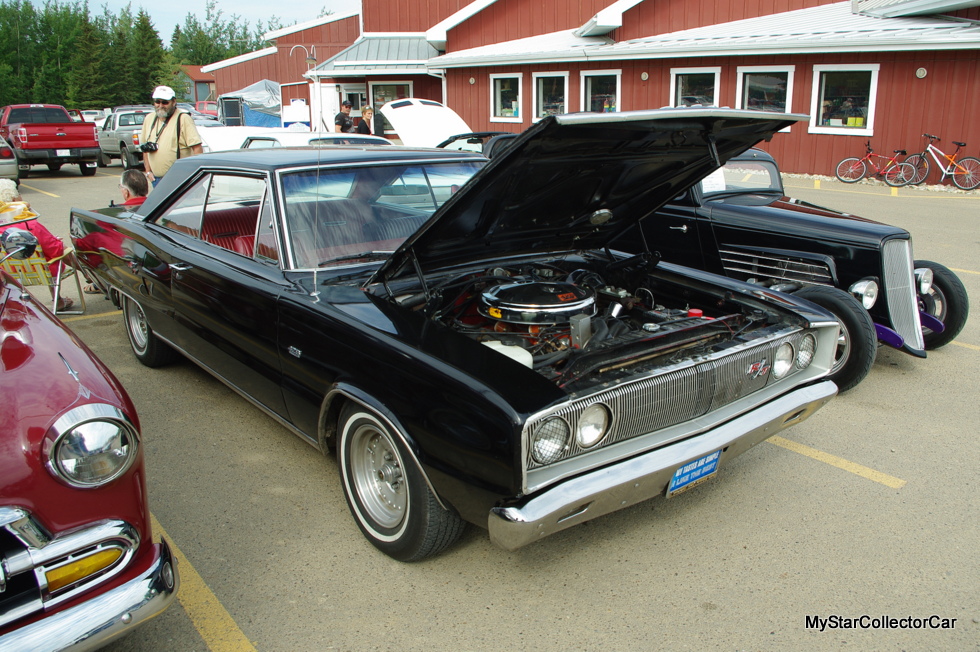 Allan is a practical man who wanted better stopping power for his Coronet so he added front disc brakes to the car. The spindles were donated by a 1975 Dodge Dart for the princely sum of 30 dollars and gave Allan an inexpensive solution to his brake upgrades.

He also repainted the car about ten years ago and has enjoyed trouble-free time behind the wheel after of his improvements to the Coronet.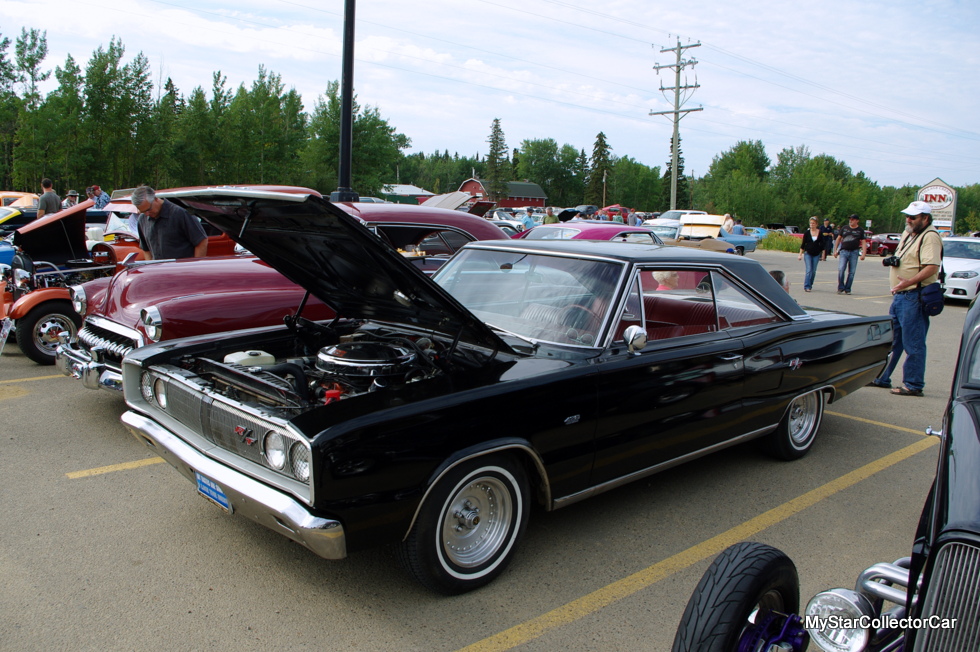 'Allan and his car will hit 50 years together in December of this year in a classic happily-ever-after story for car guys.'
Jim Sutherland
CLICK HERE to Like us on Facebook
CLICK HERE to Follow us on Twitter
CLICK HERE to Follow us on Pinterest
Please re-post this if you like this article.