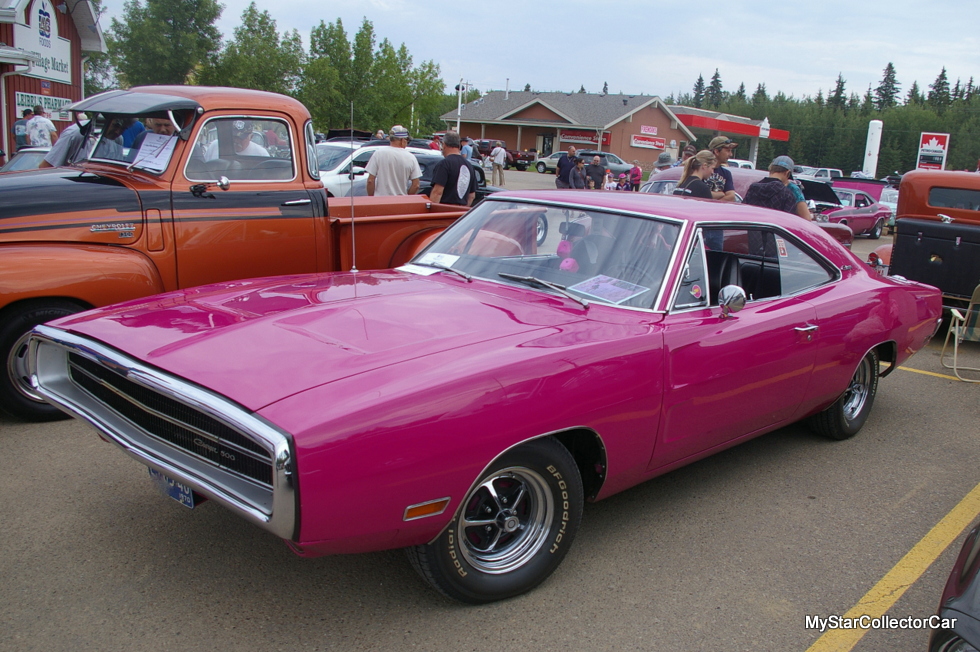 Pink was a power color in the 50s when Detroit used it as part of a grander paint scheme on their cars.
'It was linked with fins and chrome to produce some of the wildest-looking rides ever produced since the first time they harnessed horses in an internal combustion engine and gave the driver a steering wheel instead of reins.'
Pink fell out of fashion as a factory color until Chrysler revived it for a color option on their 1970 lineup.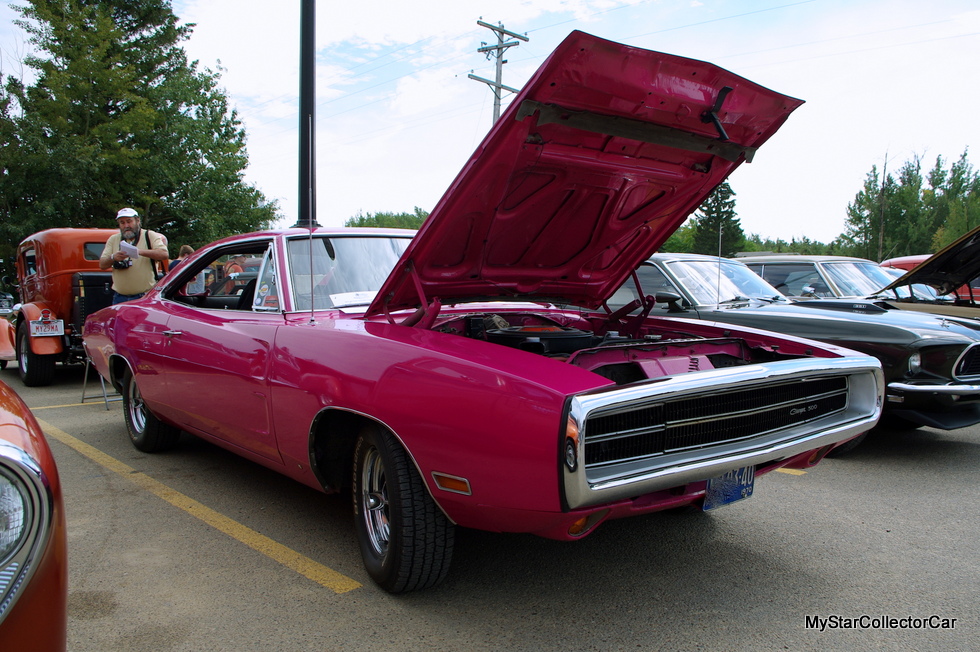 The color was called Moulin Rouge on Dodge Chargers, but few customers chose pink for their Mopar rides in 1970.
Eddie Koren was a young guy who wanted to purchase his first brand new car in 1970 and he wanted to buy a Dodge Charger. His father was a good friend of a guy who owned a small town Chrysler dealership and was willing to give Eddie a good deal on a '70 Charger 500.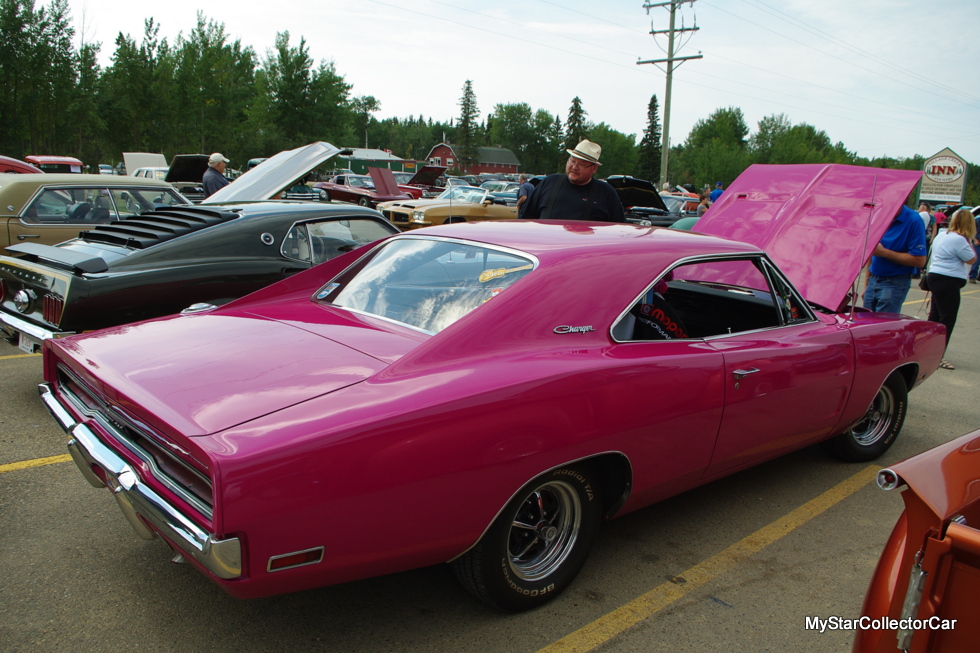 The problem was the dealer only had two 1970 Chargers on his lot and one was a low mileage vehicle that was returned to the dealership. The other car was brand new and pink. Eddie wanted a new car at a good price, so he really had only one choice: buy the pink 1970 Charger.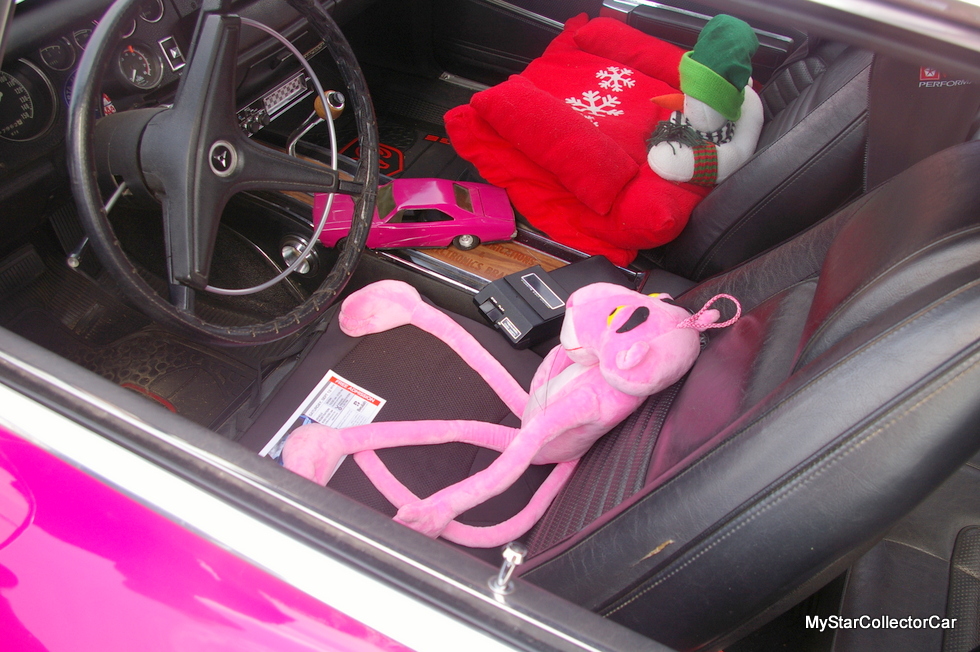 Eddie's choice turned out to be a good one because he owns one of the few factory pink Chargers still in existence. His car is now a highly collectible car because of its rarity, but it is unlikely Eddie will ever sell his car because of his attachment to his Charger. He pointed to the front license plate and explained how it was the original plate on his Charger when he first bought it.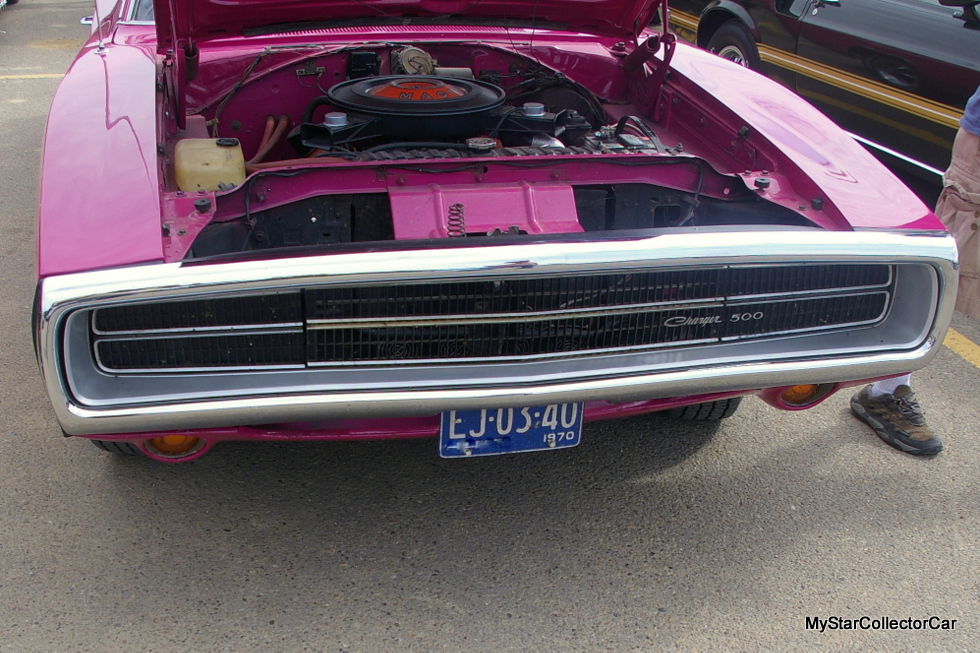 The car has power steering, power brakes, remote mirrors, leather seats, locking gas caps, rear defogger and even an 8-track stereo on its list of factory options. Eddie's Charger still has its original 383 big block under the hood and an automatic transmission to transfer power to the rear wheels.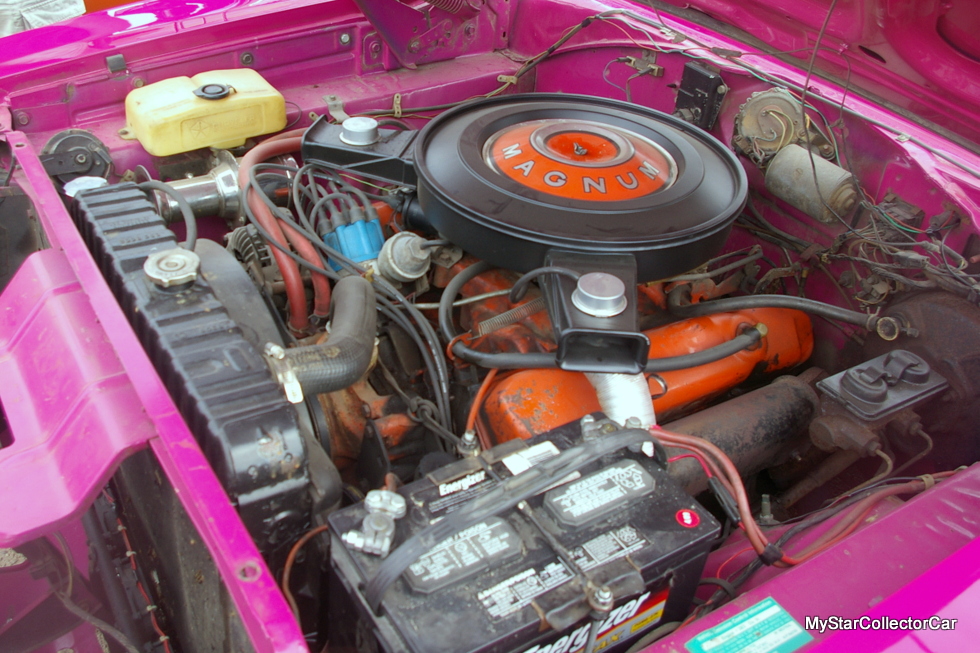 Eddie used the Charger as a daily driver during his younger years and drove it all over North America on lengthy road trips during that early period in his life. He continued to drive it on a regular basis until 1983 when Eddie retired the Charger from active duty and put it in storage.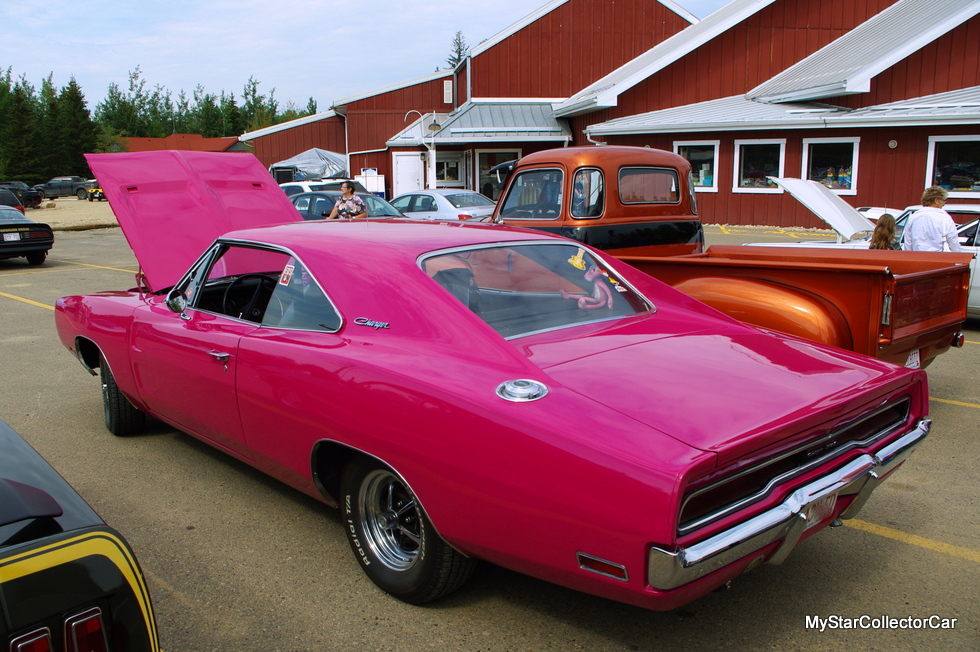 He decided to bring his Charger back on the road in 2004 and began the revival process. Eddie is an accomplished builder and was able to resurrect the car with a few extra innovations. For example, he was able to use a couple of computer fans as an additional part of his cooling system to prevent overheating when Eddie uses it in parades. He also added an "a-oo-gah" horn to his Charger to use in the parades.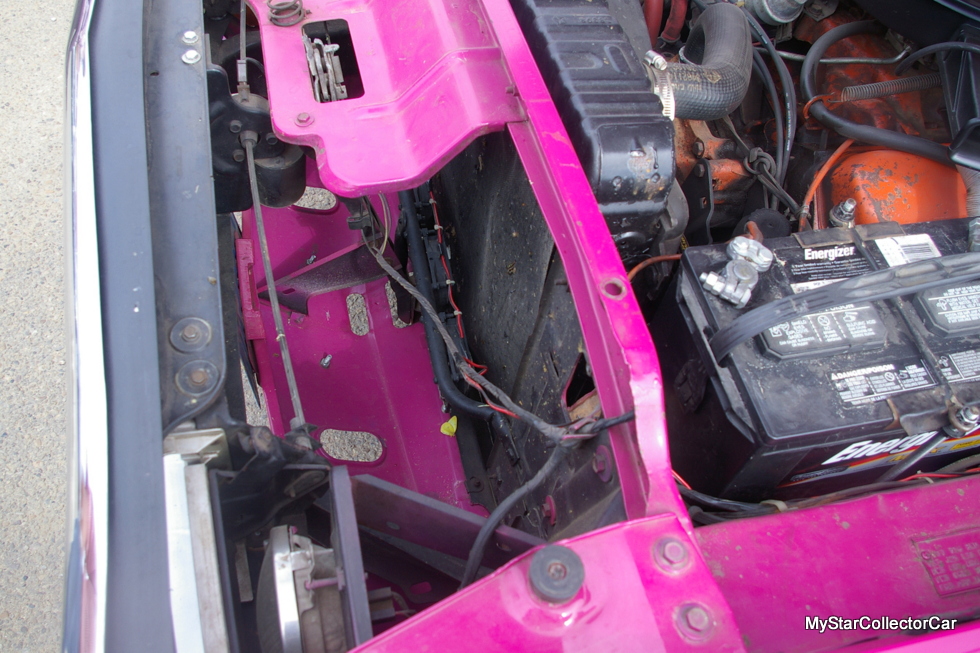 Eddie and his Charger 500 are still road warriors because he likes to drive the car whenever he gets an opportunity during the summer months and his car will still run with the big dogs on the highway.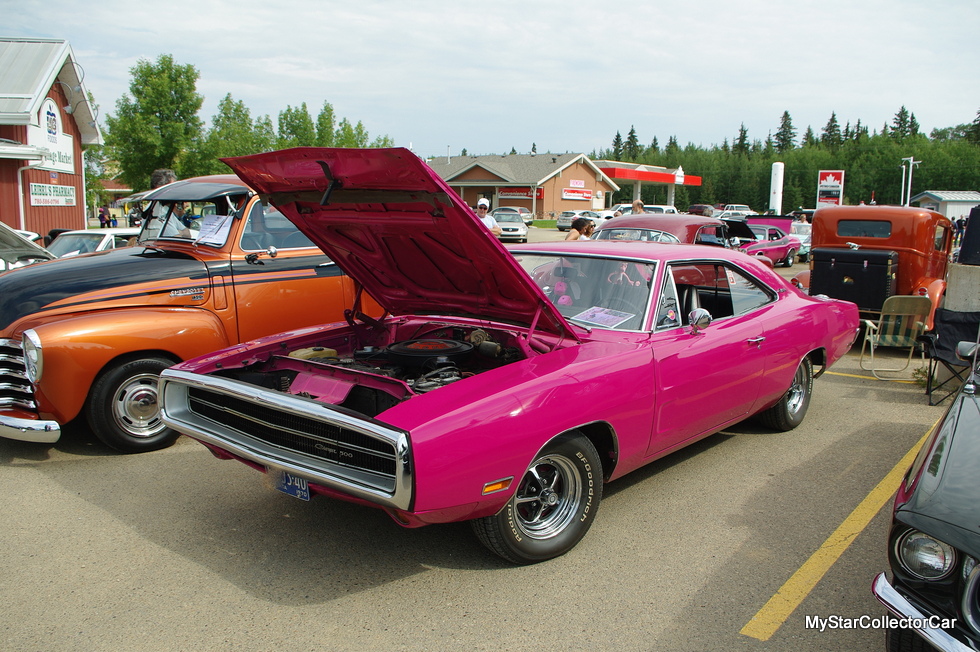 'Eddie was probably a little hesitant to become the owner of a brand new pink Charger 500 in 1970, but things definitely worked out for him and the car over the years.'
Jim Sutherland
CLICK HERE to Like us on Facebook
CLICK HERE to Follow us on Twitter
CLICK HERE to Follow us on Pinterest
Please re-post this if you like this article.