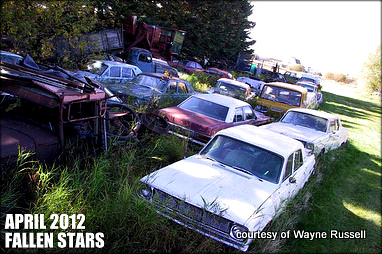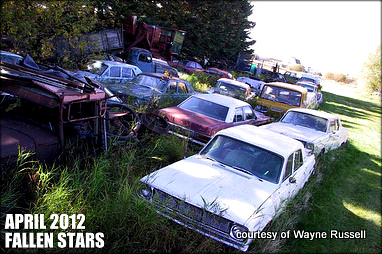 The Fallen Stars section has been one of the most popular monthly mscc monthly features since Day 1 on April 2 2009.
There's no middle ground on the "Fallen Stars" section.
The public at large either sees magic in this less than pristine old iron or they're on the hotline to various government agencies to aim a civil servant at a neighbor with a "yard full of old junk cars".
MSCC readers are clearly "see the magic" guys.
Here are some magic moments in neglected old iron.