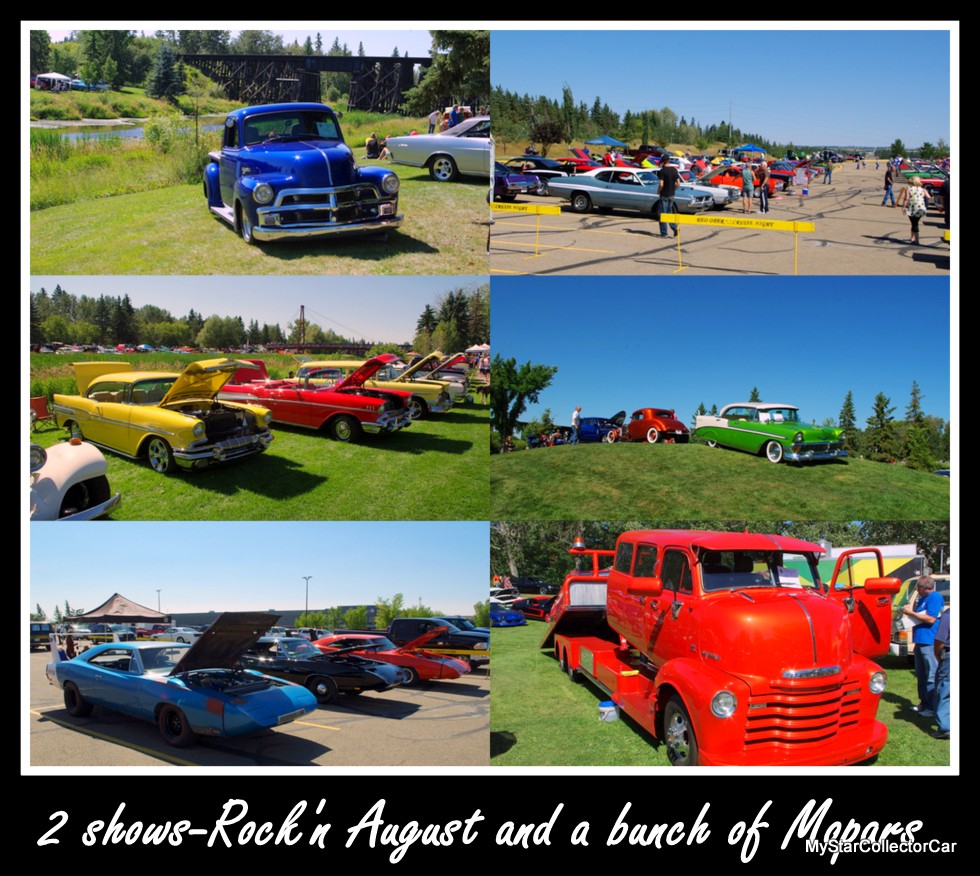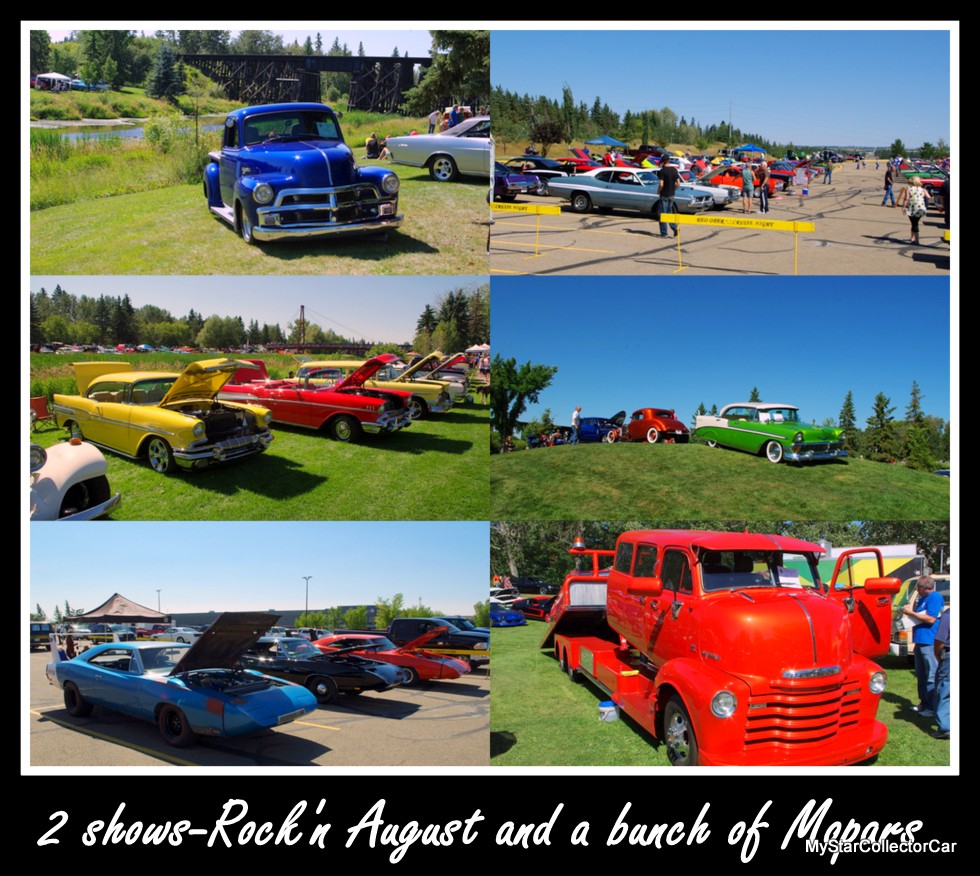 One of our favorite events on the annual car show calendar is the Rock'n August automotive festival in St Albert, Alberta.
The Rock'n August event take place over the course of almost a week in St Albert and is a well-organized car show from the first day to the last day which is held in a scenic park.
The park area is jammed with vintage iron, along with large throngs of people who want to see the vintage rides.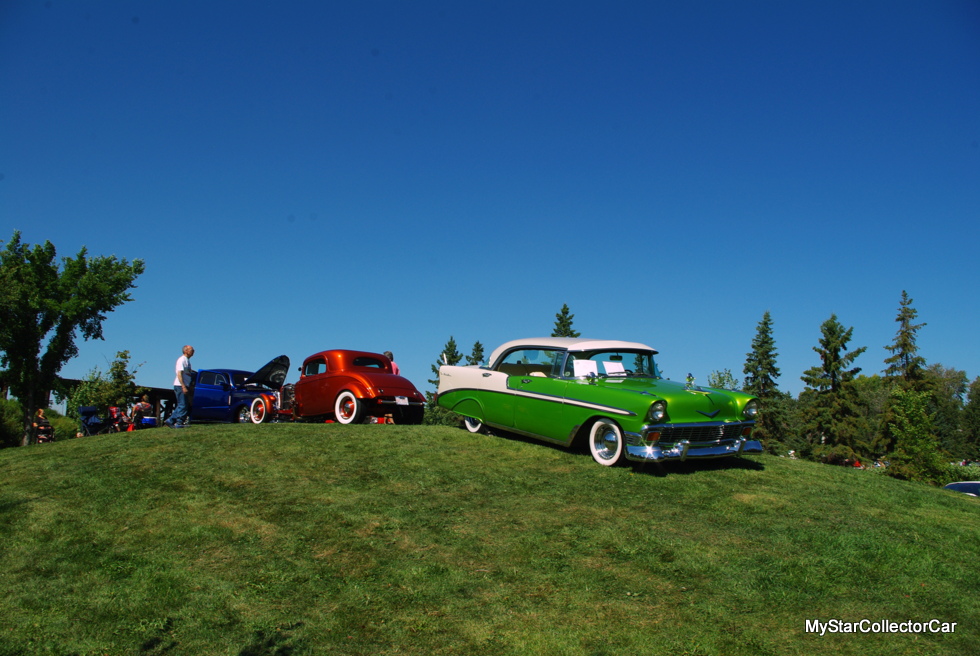 MyStarCollectorCar always harvests plenty of stories from the Rock'n August show, and this year was no exception.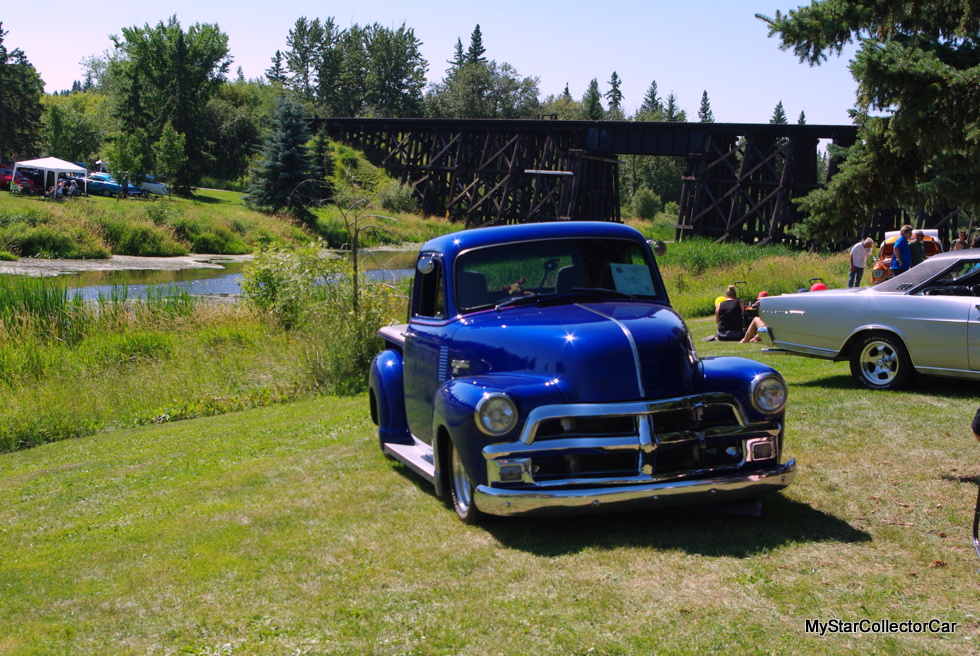 A 1962 Vauxhall Victor four-door sedan got our attention for an obvious reason: these British imports are as rare as good reasons to watch BBC television.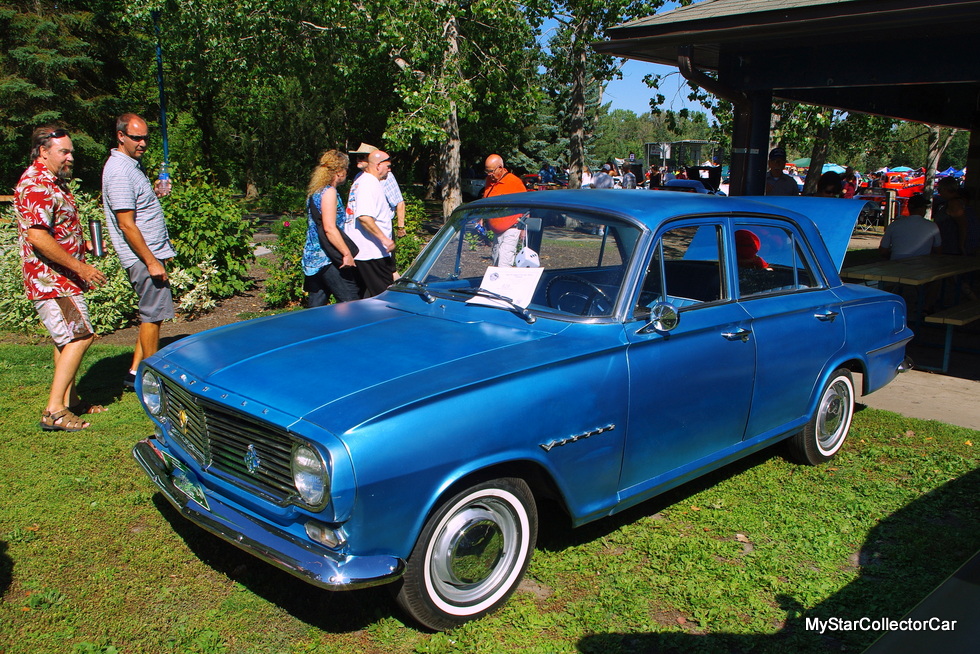 The story about how this Vauxhall managed to avoid a grim date with the crusher here in the colonies will be a topic in a future MyStar article.

We at MSCC are old enough to remember the van in the Scooby Doo cartoon series, so we were happy to encounter a real life Scooby Doo van at Rock'n August.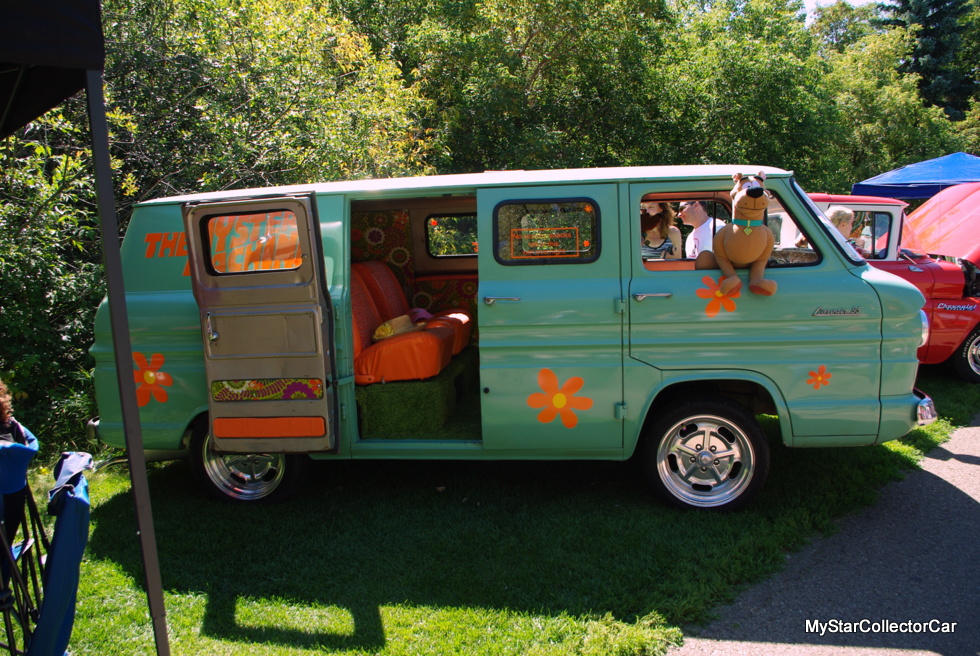 Find out how this 1962 Corvair van was transformed into a Scooby Doo-mobile in a future MyStarCollectorCar story.
 A 1966 Ford Fairlane two-door hardtop is still owned by its first and only owner.
50 years is a long time in the automotive world and MSCC will reveal the whole story behind this one owner Ford in a future MyStar article.
There was a wild custom 1951 Chevy COE ramp truck with a 1967 Chevelle SS 396 on back at Rock'n August. This stretched truck was the product of a boatload of talent blended with one of the most creative minds in the hobby.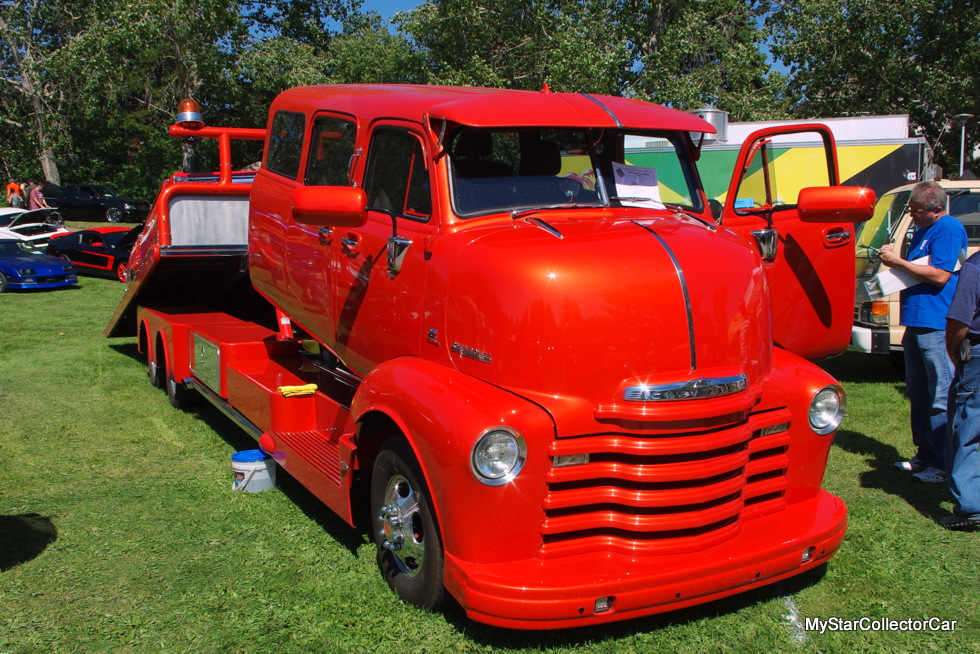 The full story behind the ultra-cool COE and its stylish passenger will be a major component of a future MSCC story. Even we can hardly wait for this one.
A 1957 Ford Fairlane 500 two-door hardtop was anything but stock in the finest tradition of Robert (Thunder Road) Mitchum.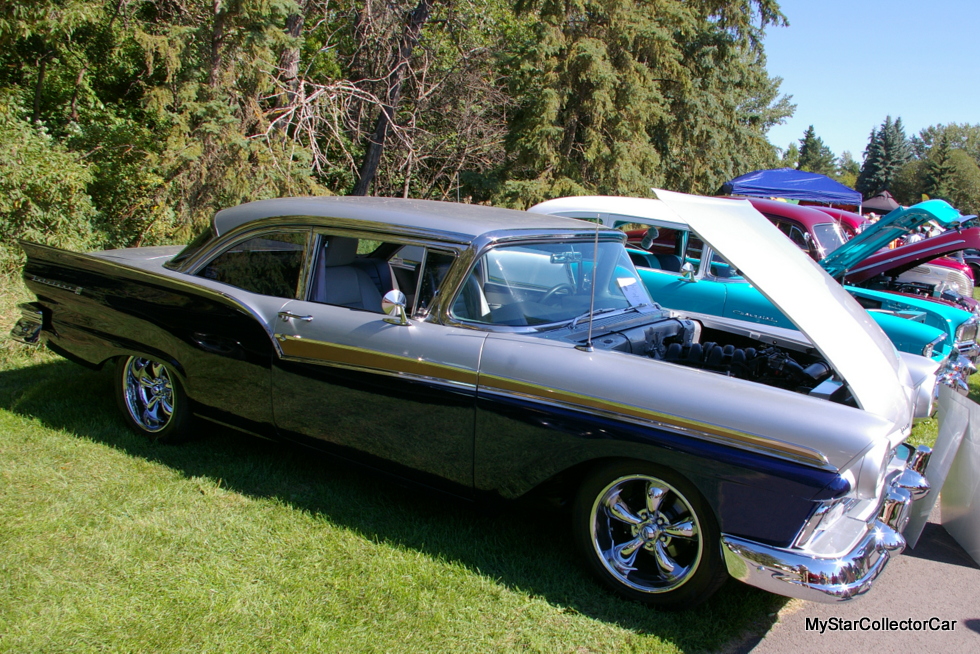 Find out more about this 50s-era Ford and its 21st century Mustang power train in a future MyStar article and you will find out about its very talented owner.
A 1956 Plymouth two-door hardtop was at the show and it was an absolutely original car. How does a 61-year-old automobile survive all the years in this kind of condition?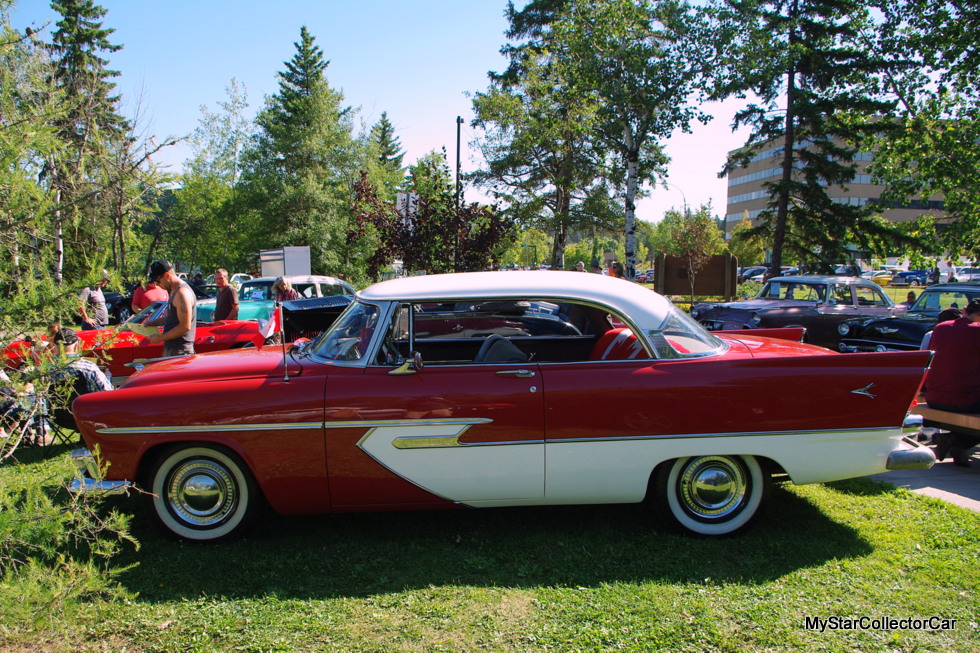 The answers will be found in a future MSCC article about this durable Mopar.
Speaking of 1956, how did a 1956 Dodge Royal Lancer convertible get built in Detroit, move to Sweden early in its life, and end up in Canada this spring?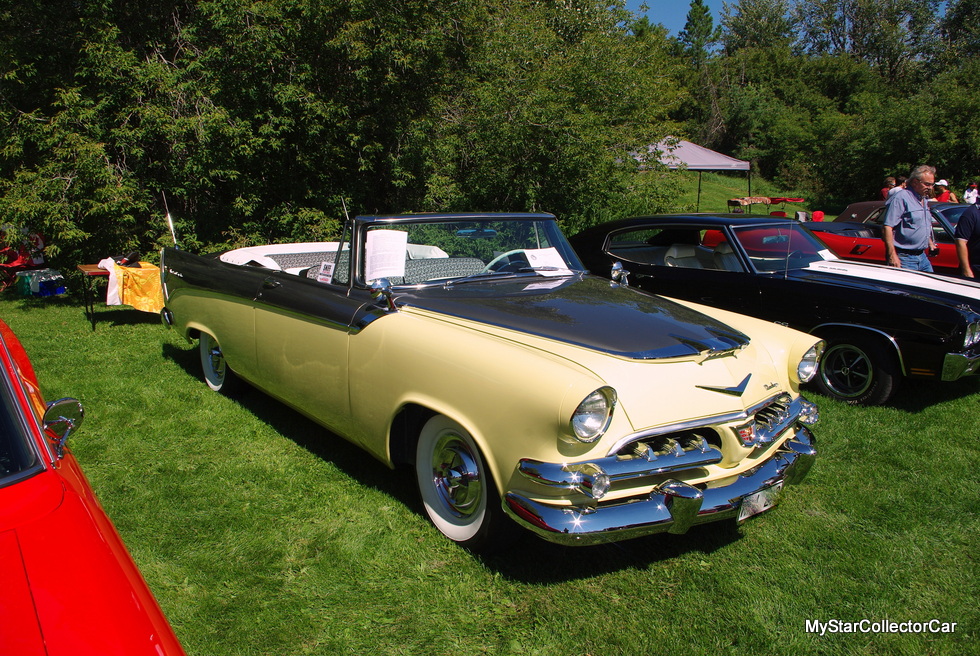 Find out more about this car in a future MyStarCollectorCar story. Bear in mind that only four of these cars are known to exist in the entire world.
Clint Eastwood was not the only guy to own a Ford Gran Torino. A 1972 Gran Torino was at the St Albert show and MSCC found out how this car connected a young guy with his late father.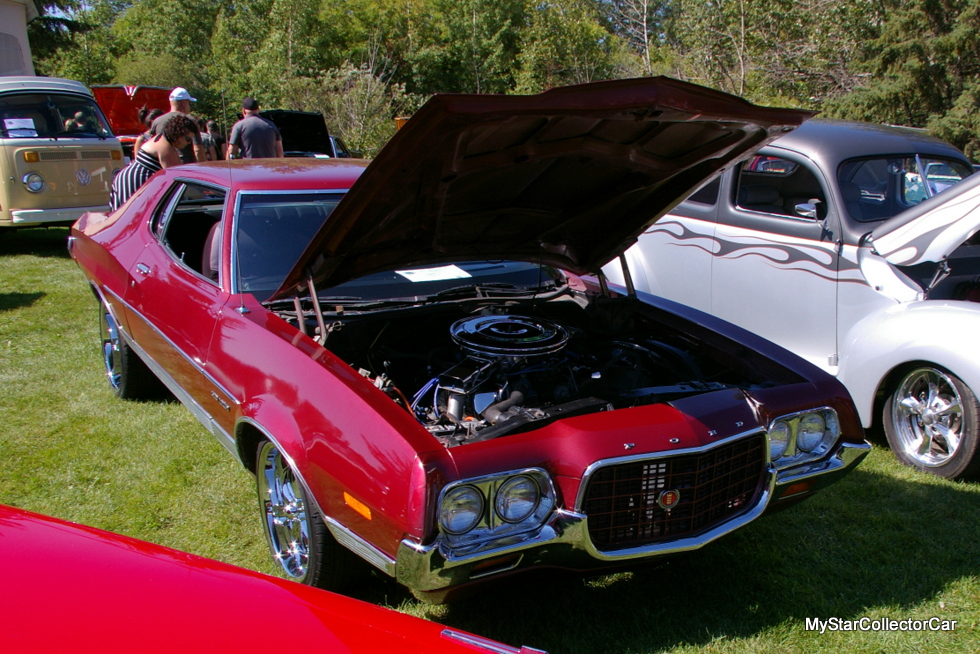 MyStarCollectorCar readers will also find out in a future MSCC story.
A 1970 Plymouth GTX was at the Rock'n August show and MyStar learned how its owner was able to buy the car from a dealership and hold on to it for the ensuing 47 years.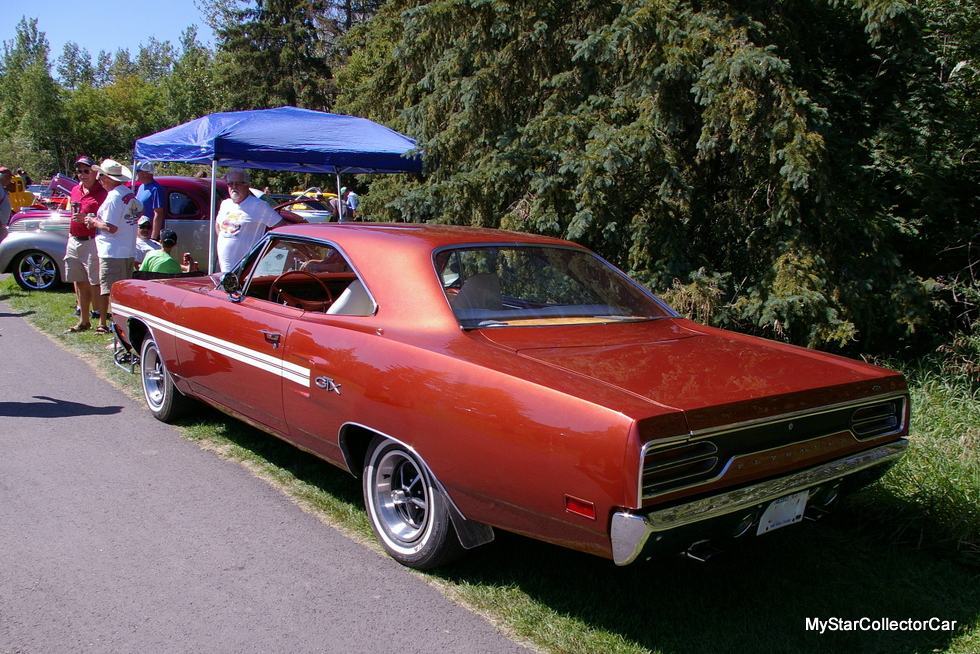 So will our readers in a future MSCC story.
Astute MyStar readers will notice that we called it a double-header for car shows today. We also managed to catch the Central Alberta Mopar Association show in Red Deer today and we encountered the Mopar equivalent of the Loch Ness Monster at the CAMA show.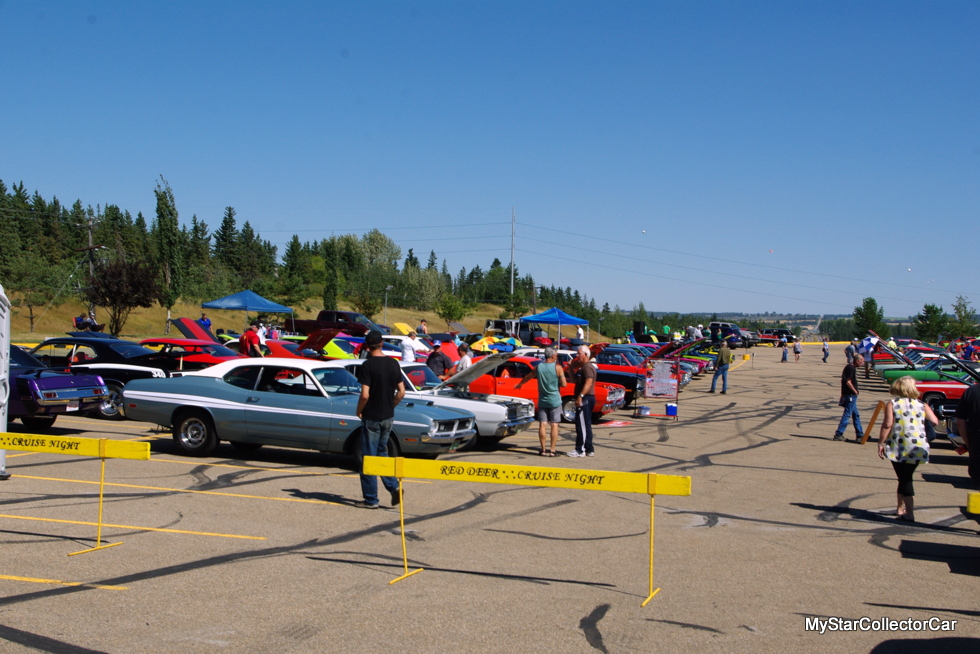 Three 1969 Dodge Daytonas were lined up in a very cool row at the show. The very rare super cars were built in three consecutive serial numbers and sold by the same dealer 48 years ago.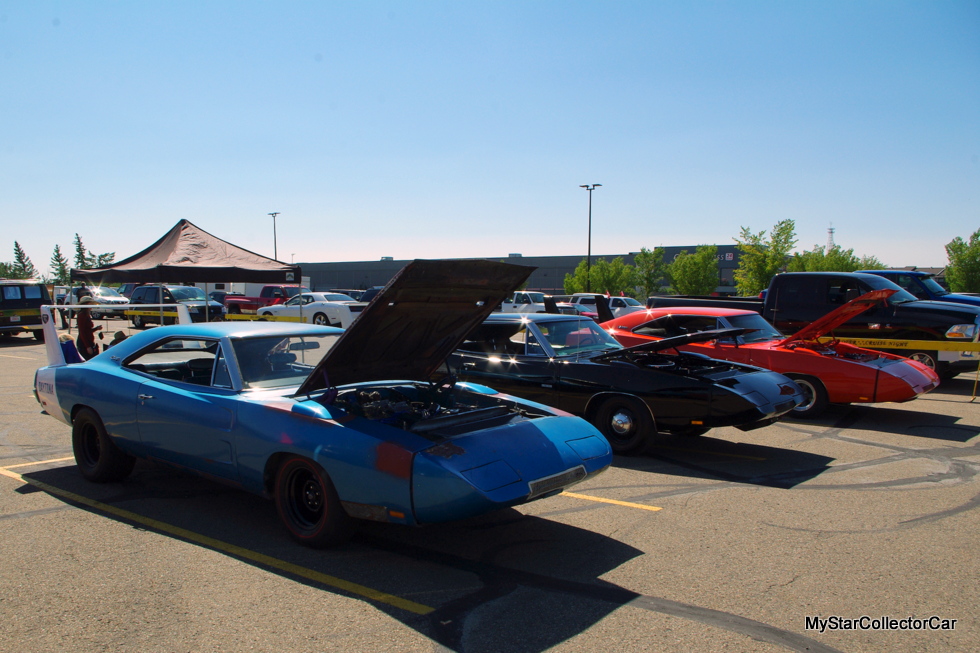 MyStar already did a story on the one '69 Dodge Daytona, while the other two Daytonas with very different stories were owned by two very different guys.
Our task at MyStarCollectorCar will be to tell the story behind the two cars and their owners in a future MSCC article. Stay tuned.
Jim Sutherland
CLICK HERE to Like us on Facebook
CLICK HERE to Follow us on Twitter
CLICK HERE to Follow us on Pinterest