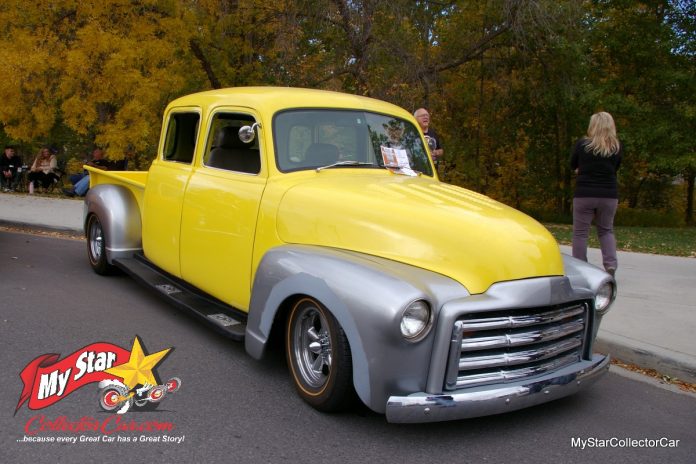 A 1948 GMC pickup truck left the factory as a single cab model built for hard work and room for two full-grown adults.
Factory '48 GMC ½ ton trucks never came in crew cab models because they had modest six-cylinder engines that were not powerful enough for large human payloads. 1948 GMC pickup trucks were built for hauling non-human payloads in their beds and were not Greyhound buses.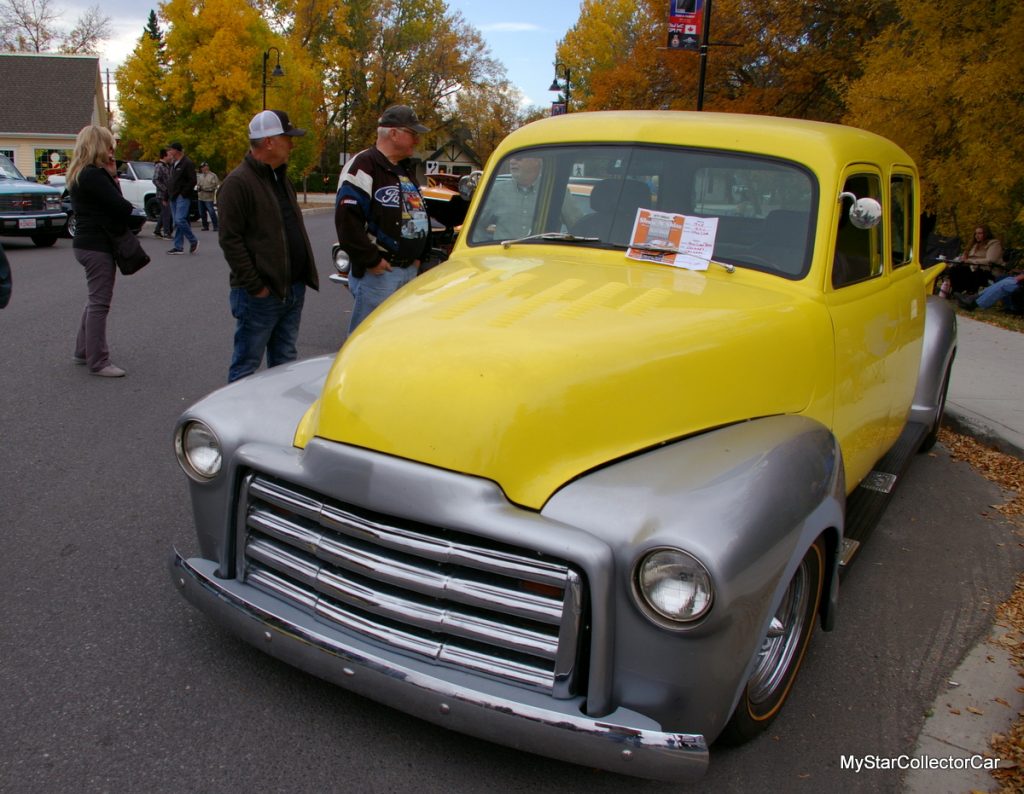 Pete Trim had a bold game plan for his 1948 GMC project because he wanted to transform it into a custom crew cab truck with plenty of creature comforts for its passengers.
Pete purchased his '48 GMC about 15 years ago and began the transformation process for his truck. MyStarCollectorCar spotted his custom crew cab at a show in late September and was able to interview Pete about the truck.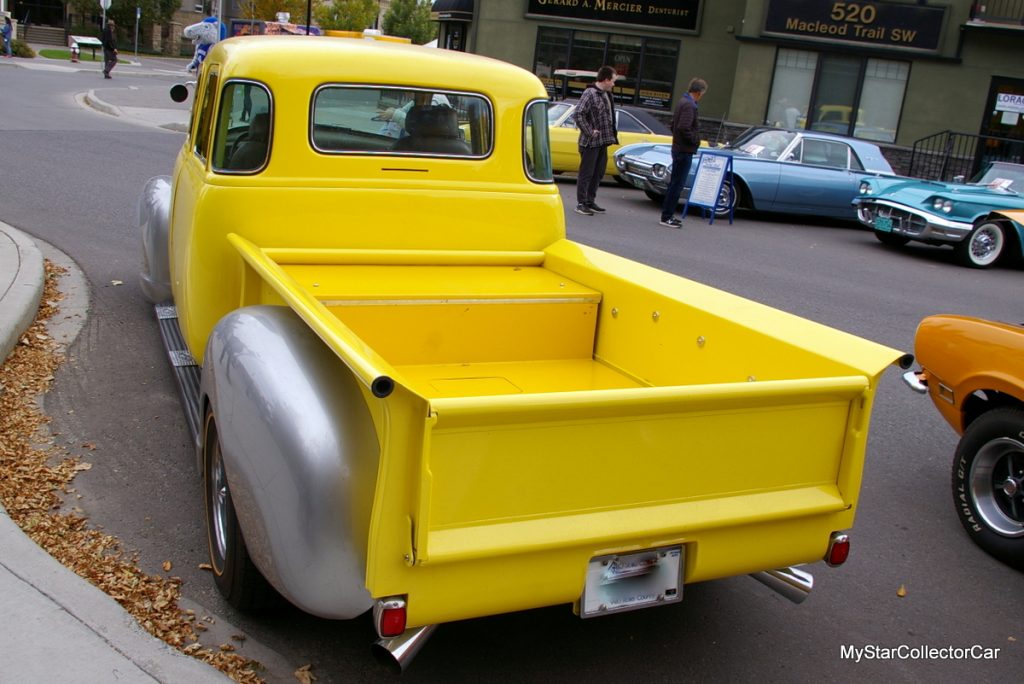 The project was in its final stages in 2021 and had taken up plenty of Pete's spare time over the previous 15 years, mainly because transforming a 74-year-old single cab pickup into a crew cab is not an easy task.

Pete's project required two donor truck cabs to slice and dice into a crew cab configuration, a process that required the services and mentorship of his talented friend Wes, a man who was able to steer Pete in the right direction.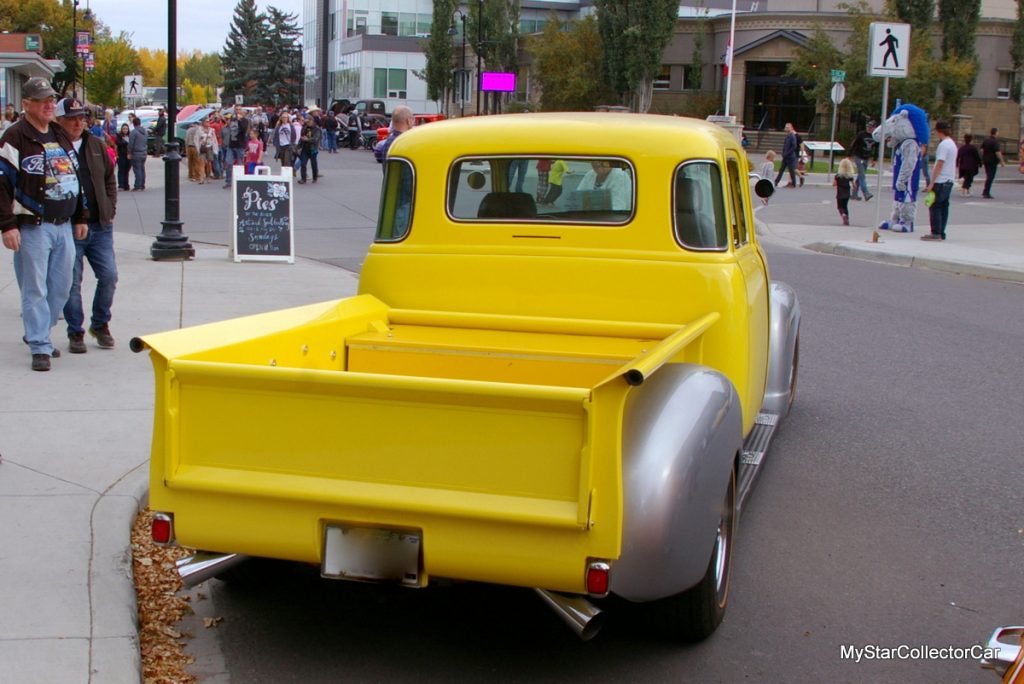 The custom upgrades in the GMC crew cab project included the famous Chevy LS engine coupled to a 4L60-E automatic transmission that launched General Motors into the 21st century in terms of power and performance. The new age powertrain also launched Pete's '48 GMC into the 21st century power world, but it required a custom steering shaft because of the new engine's size.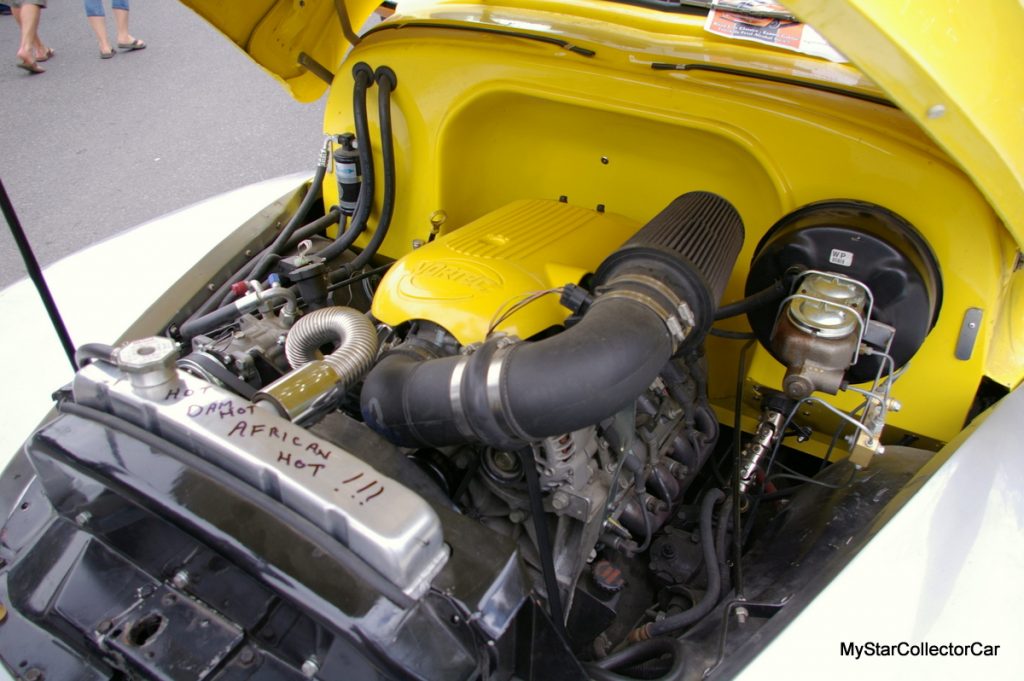 Pete lowered the truck about six inches on the rear end but had to raise the truck's front end because the donor Camaro front end's coil springs were too low.
As mentioned, a 1948 GMC offered very few options to heighten the comfort levels for drivers because a light truck was built for hard work and not luxury. Pete's radical makeover on his '48 GMC includes power steering, power brakes (with four-wheel discs) and power windows. Pete chose Ford front seats for his GMC resto mod but used the rear seat from a Chevy truck extended cab for the back seat of his crew cab.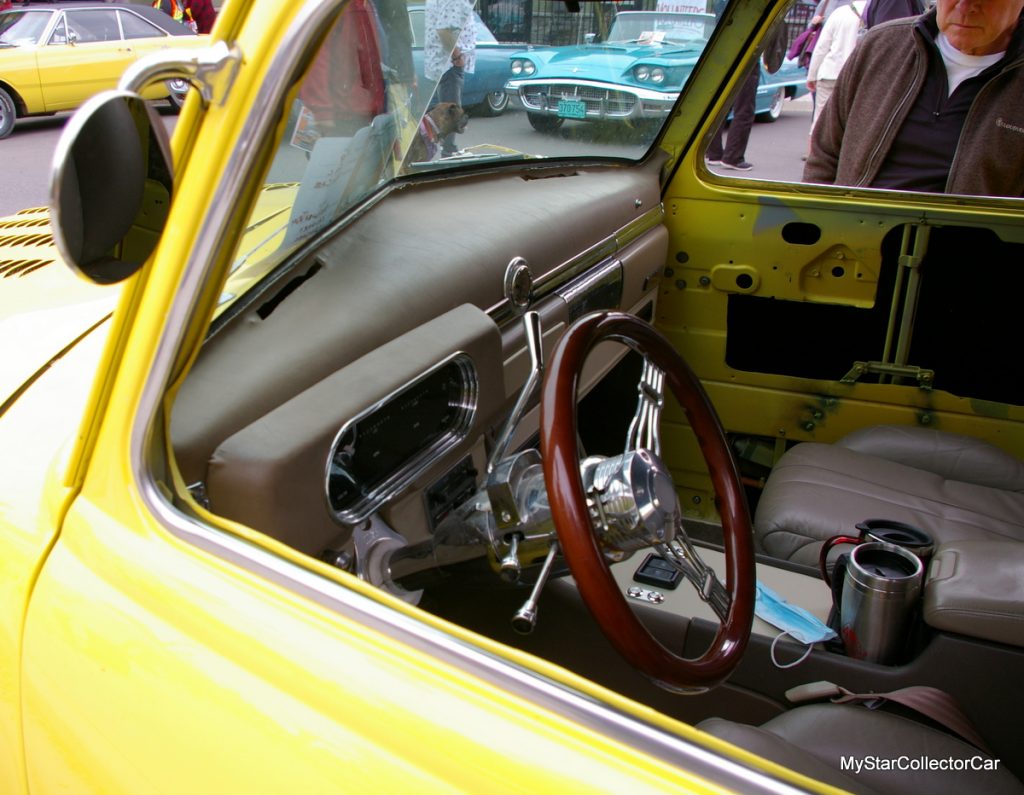 The stock vacuum windshield wiper system in the 1948 GMC was replaced by a modern electric wiper system because the newer system is more efficient-and Pete intends to drive his custom truck. A lot.
In fact, Pete had already driven his project over 300 miles shortly after he reintroduced it to the road, plus he added a towing package to the GMC because Pete intends to pull a 16-foot trailer for longer road trips. Pete is a firm believer in the "I like to drive 'em" philosophy, so his 1948 GMC custom crew cab will be in front of a trailer and not on top of it.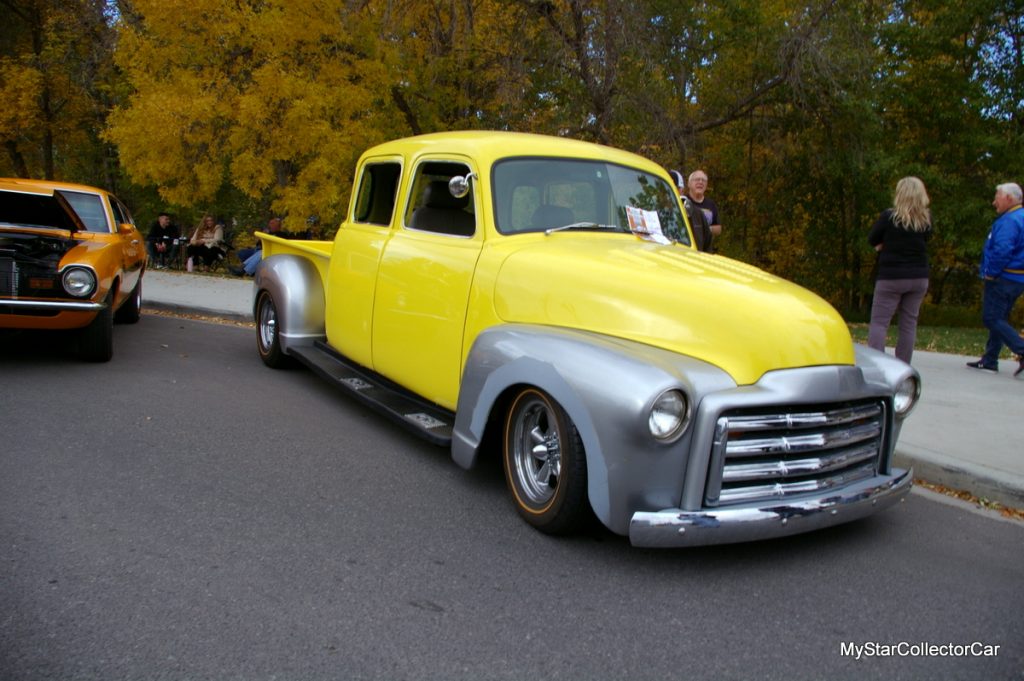 Spoken like a true car guy.
BY: Jim Sutherland
Jim Sutherland is a veteran automotive writer whose work has been published by many major print and online publications. The list includes Calgary Herald, The Truth About Cars, Red Deer Advocate, RPM Magazine, Edmonton Journal, Montreal Gazette, Windsor Star, Vancouver Province, and Post Media Wheels Section.