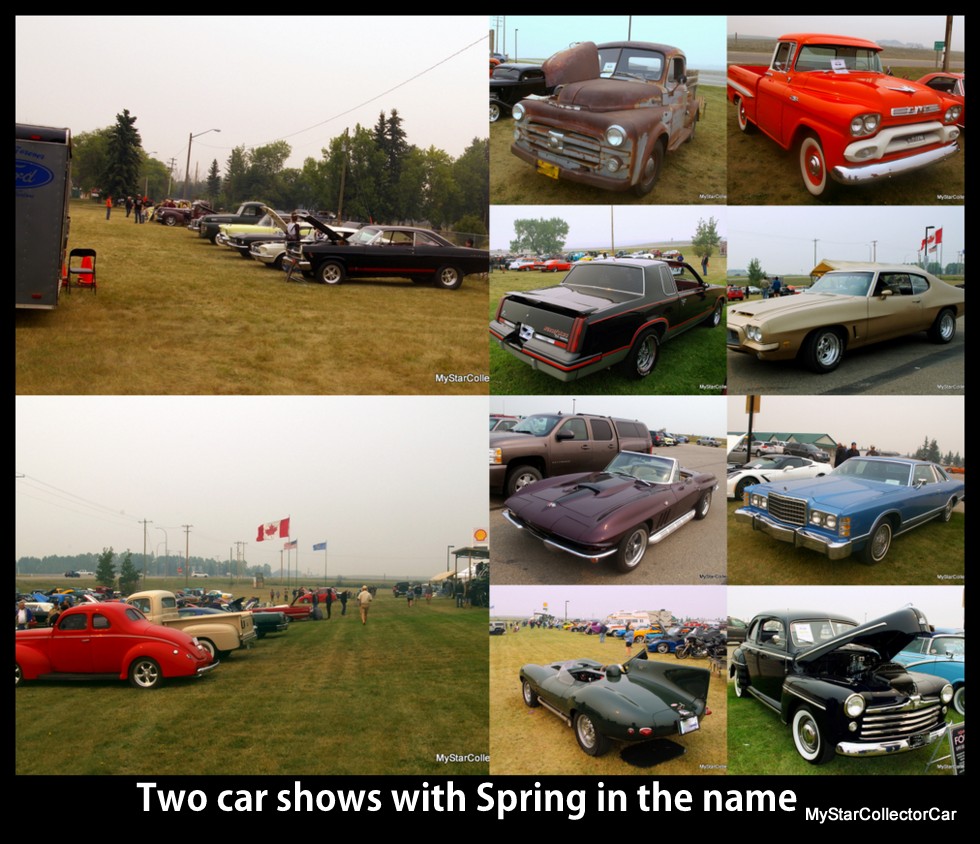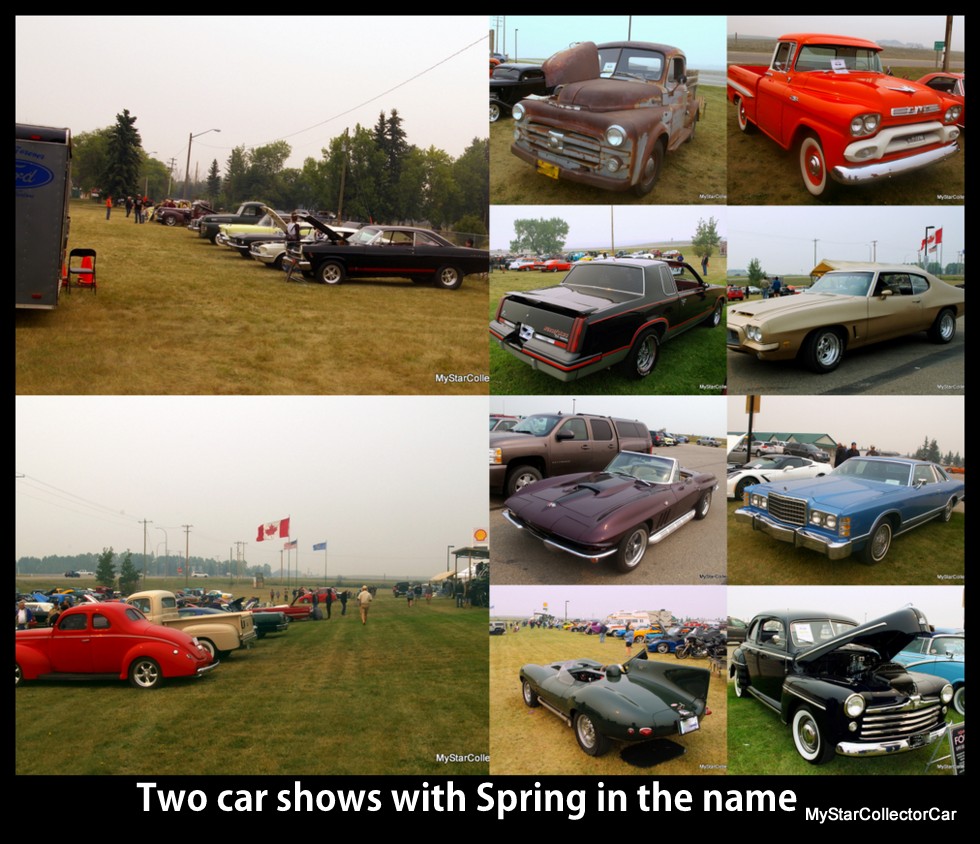 We at MyStarCollectorCar have been pretty fortunate when it comes to car show double-headers.
In fact, we have even been able to attend three car shows in one day (done without the aid of Scotty and his Star Trek teleporter) during the past nine years on the road to car shows.
MSCC attempted to pull off another car show double-header this past weekend when we circled the Spring Hill Charity Show & Shine and the Springbrook Show and Shine on our 2018 online MyStarCollectorCar calendar.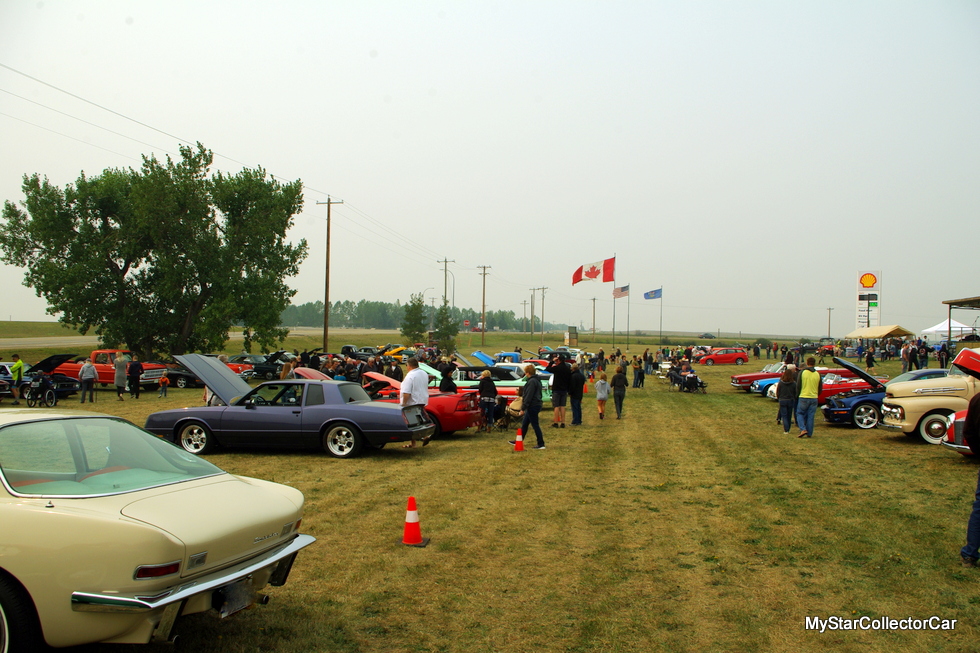 The Spring Hill Charity Show & Shine was held in an area a few minutes north of Cochrane, Alberta and had a very interesting array of vintage rides at the show. This event is not large by car show standards, but there were plenty of good reasons to make us late for the second car show of the day in Springbrook, Alberta.

The Spring Hill event included a rare 1983 Hurst Oldsmobile 50th anniversary edition that had plenty of reasons for MyStarCollectorCar to interview its owner.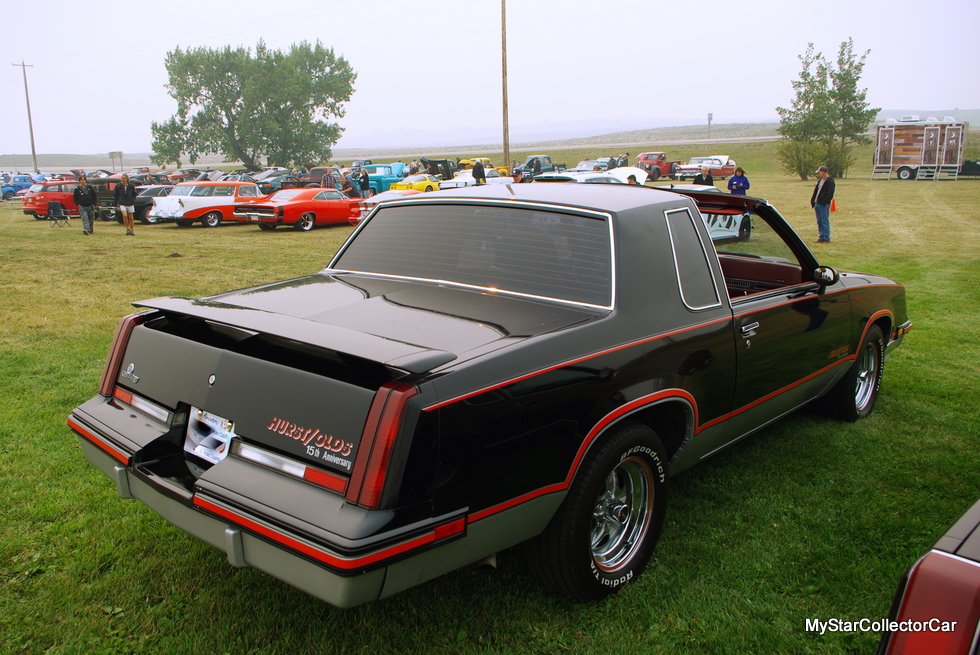 The entire story behind the stylish Olds will be the subject of a future MSCC article.
Original was the order of the day for a 1947 Ford Super Deluxe two-door sedan that still had its factory power train, although its flathead V-8 was slightly tweaked with period-correct performance equipment.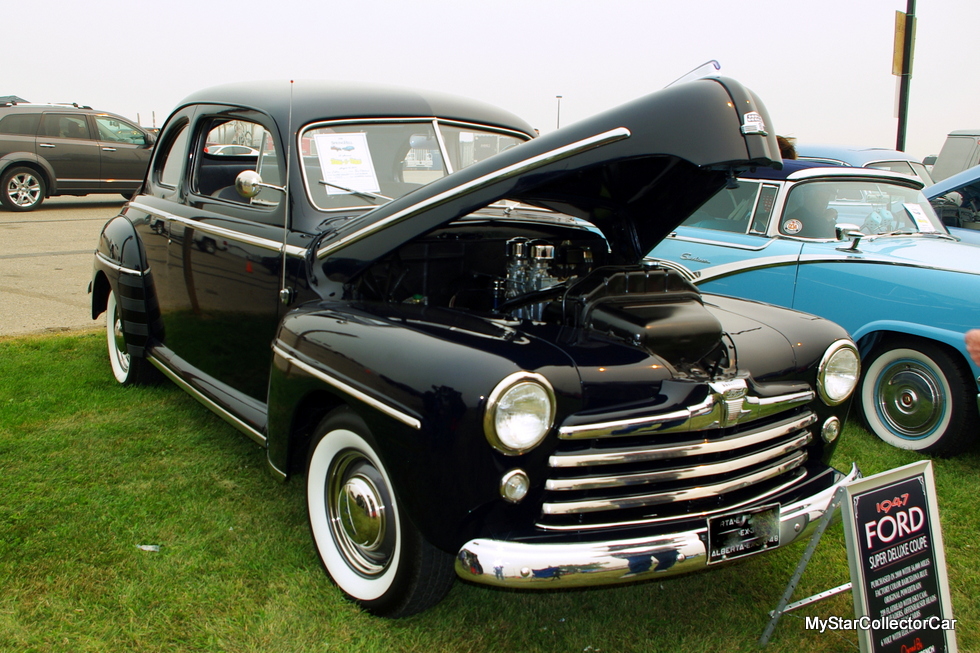 Learn how and why this 71-year-old Ford was preserved as a legacy to a bygone automotive era in a future MyStarCollectorCar piece.
A 1956 Jaguar D-Type tribute car was also at the Spring Hill show and it embodied all of the engineering magic that was found in the original British race car.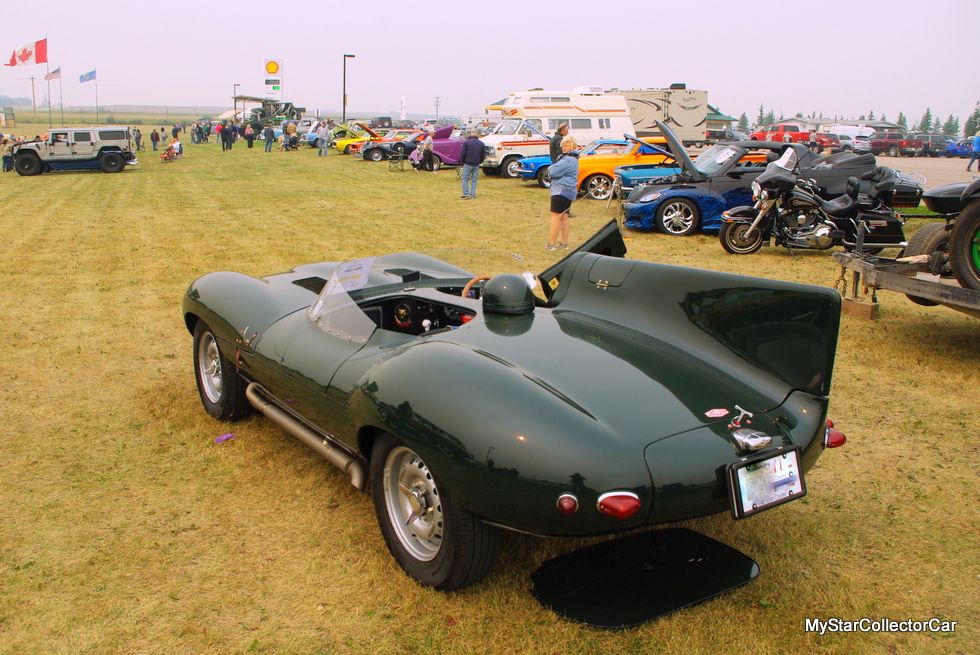 MyStar readers will be able to find out all of the details about this very cool Jag in a future MSCC article.
A 1972 Pontiac Le Mans has a long history with one family and MyStarCollectorCar managed to interview its current owner for a future article about this stylish Poncho.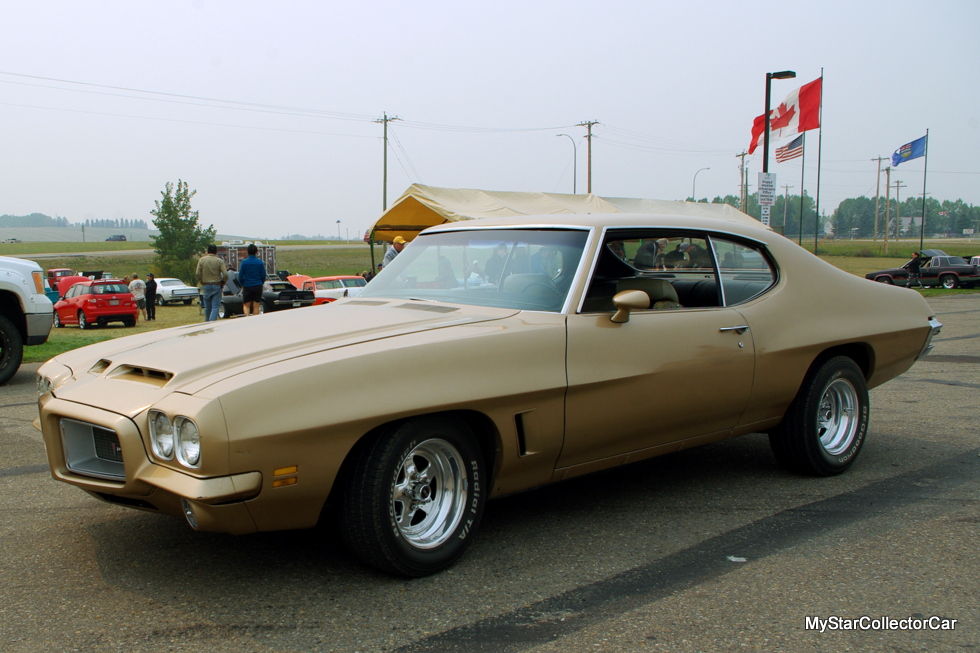 This car has seven past, present and future family connections.
A 1951 Fargo F01 pickup truck wore its entire story on its outer skin and it was resurrected by a father/son team who were able to breathe life back into the 67-year-old Canuck truck.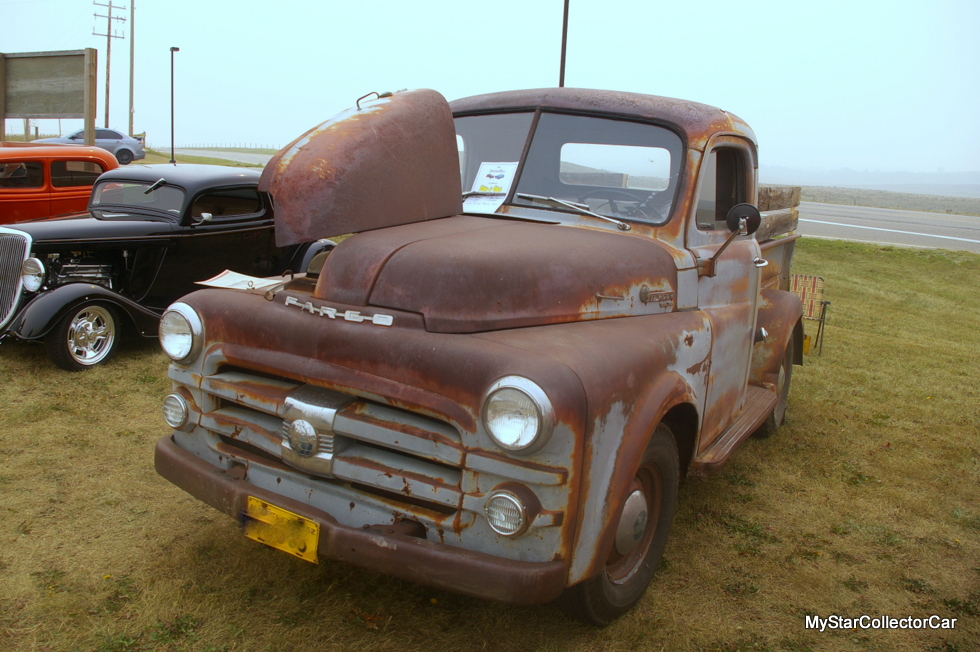 Find out why its current owner was pleased to take some fatherly advice about his Fargo pickup in a future MSCC piece.
A 1959 GMC 9310 pickup also had a father/son connection of a different kind and MyStarCollectorCar will provide the family information in a future article.Incidentally, the 9310 model number means this truck is another vehicle built for the Canadian market.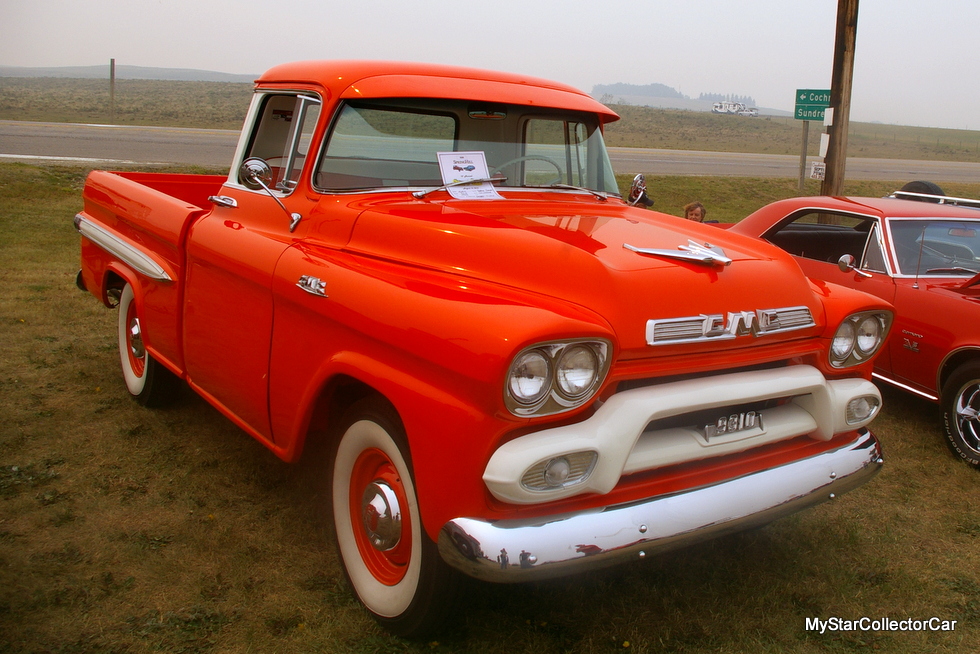 MyStarCollectorCar will provide all of the details about this unique truck in a future article.
A 1978 Ford LTD two-door hardtop only had 20,600 kilometers (about 12,000 miles) on it. The lightly-used Ford was built 40 years ago and had some good reasons why it had been used less than a beer keg at a Baptist picnic.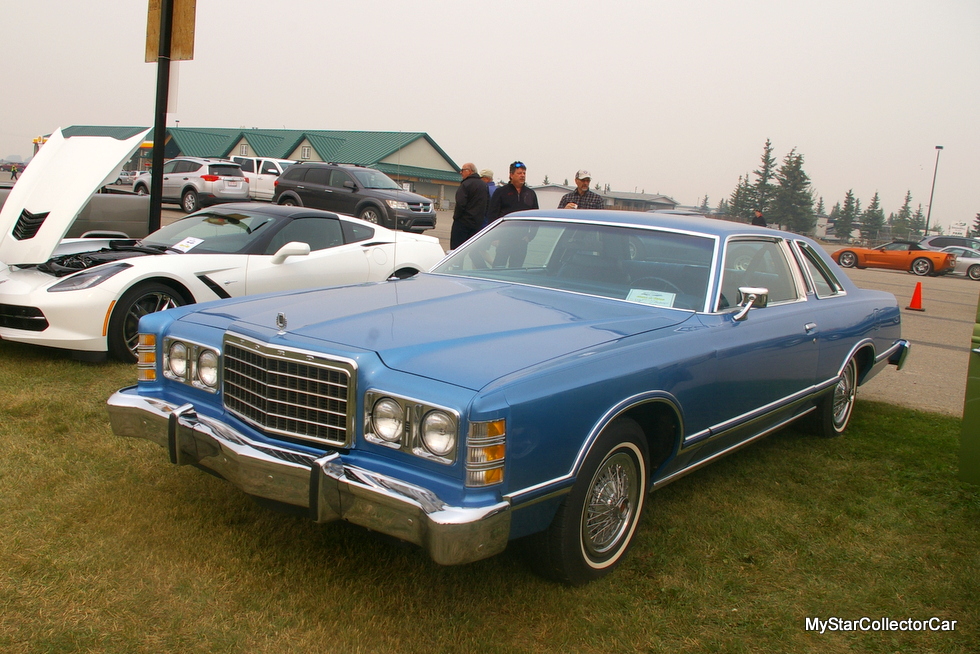 Find out more in a future MyStarCollectorCar piece.
The Spring Hill Charity Show & Shine had a late arrival in the form of a 1965 Corvette Sting Ray roadster that had been massaged into a road beast by its owner. He bought the car in many pieces and MyStar readers will learn how he put this very cool 4-wheeled Humpty Dumpty back together again in a future article.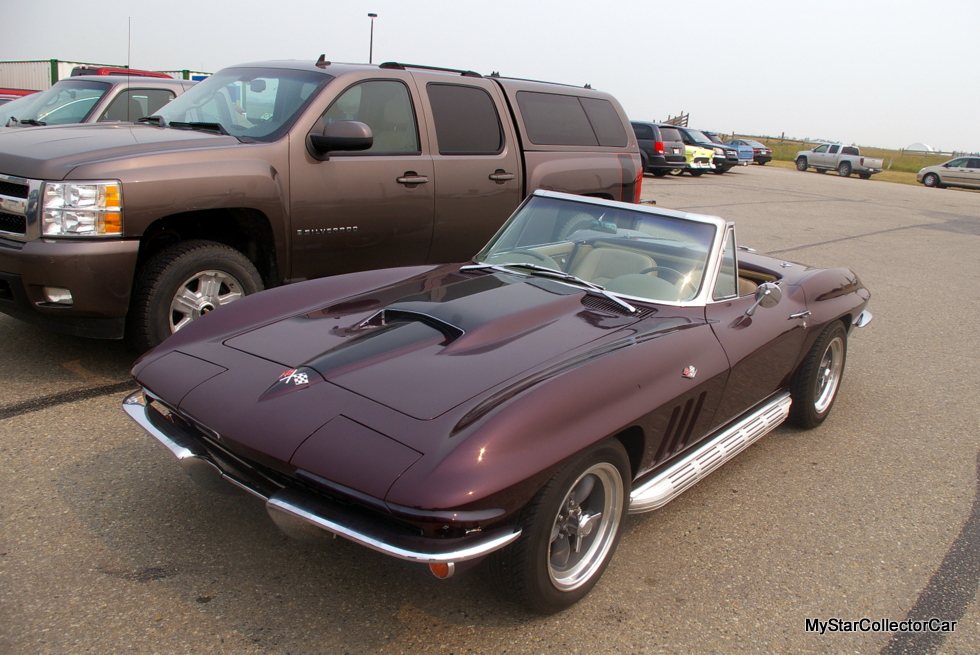 There is never enough time for MyStarCollectorCar to gather every story at every show-small or large. The net result was a mad dash to catch the annual Springbrook car show. Springbrook, Alberta is the new name for an old military airbase (CFB Penhold) that dated back to the Second World War as a pilot training site.
It is now a private airport facility with a very cool collection of retro military buildings and private homes around it.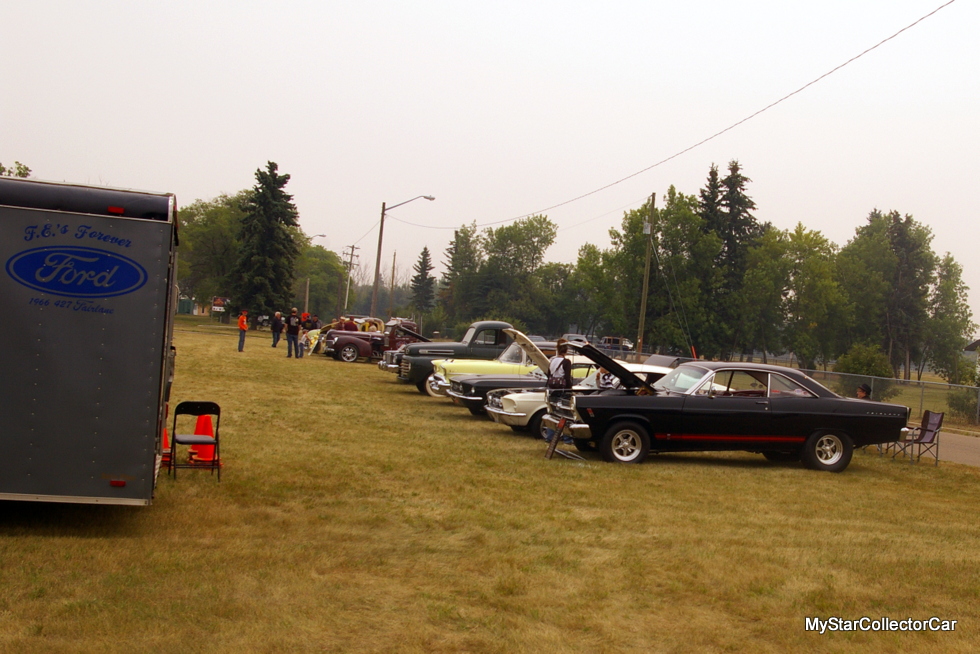 The Springbrook show is held on grass in front of an array of buildings that used to house the entertainment/recreation facilities for military people and their families.Unfortunately, we arrived a little late for this year's show-although we did get a few shots of retro rides on their way after the event-along with a few of the vehicles still left at the show.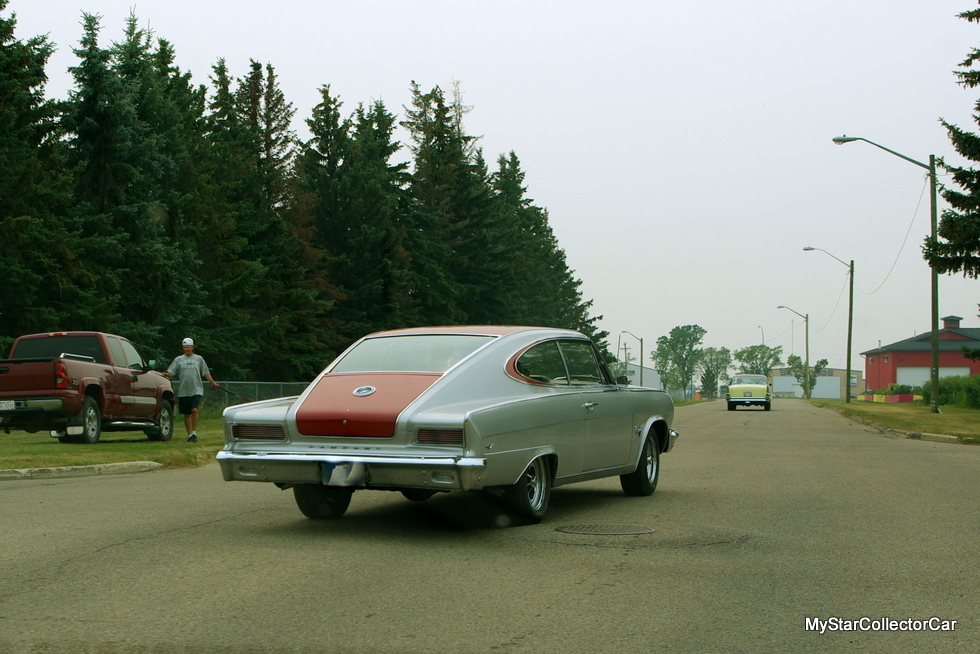 Time management is a crucial factor for MyStarCollectorCar. Hopefully we will get to the Springbrook car show in a more timely fashion in 2019.  
BY: Jim Sutherland
Jim Sutherland is a veteran automotive writer whose work has been published by many major print and online publications. The list includes Calgary Herald, The Truth About Cars, Red Deer Advocate, RPM Magazine, Edmonton Journal, Montreal Gazette, Windsor Star, Vancouver Province, and Post Media Wheels Section.