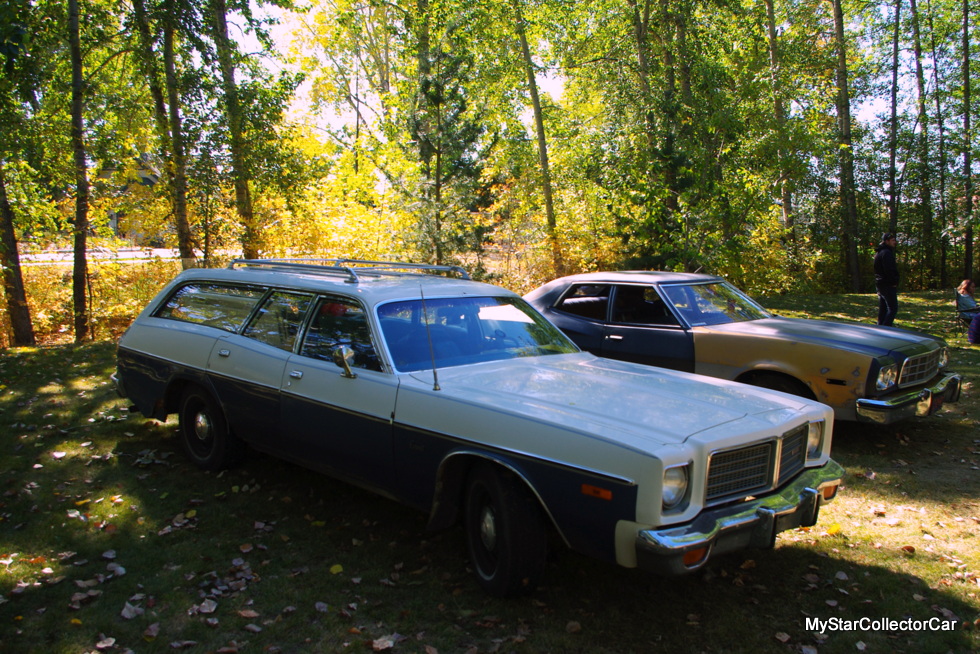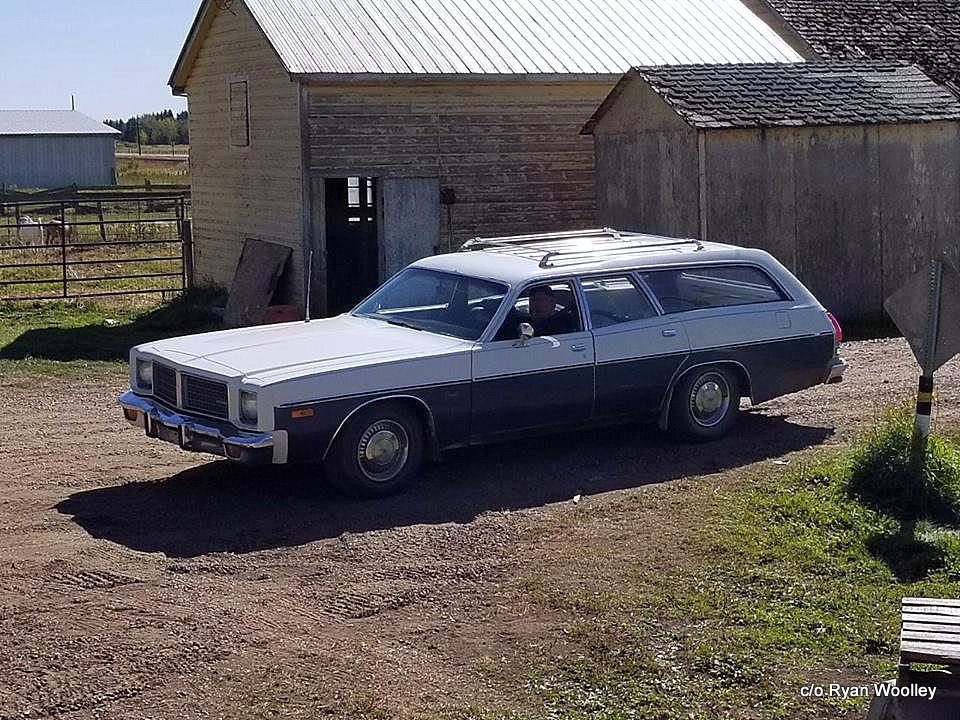 The station wagon was in its last decade as an automotive force by 1976.
The minivan debuted in the early 80s and the SUV would deal the final blow to these kiddie buses.  
This 1976 Coronet wagon was a classic example of disco era family transportation.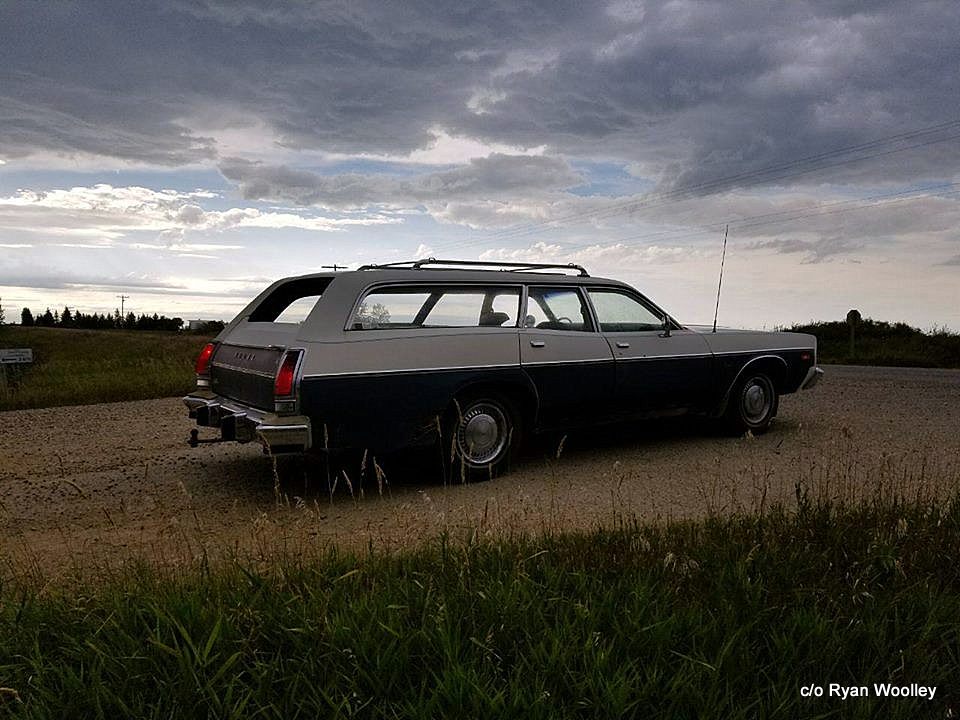 Ryan Woolley is the proud owner of this rare Mopar wagon and he was very clear on why he wanted to own it: "I love wagons in general but I owned a 1972 Dodge Coronet sedan for the last 14 years and always imagined how nice it would be as a wagon. When this car came up for a decent price I jumped on it."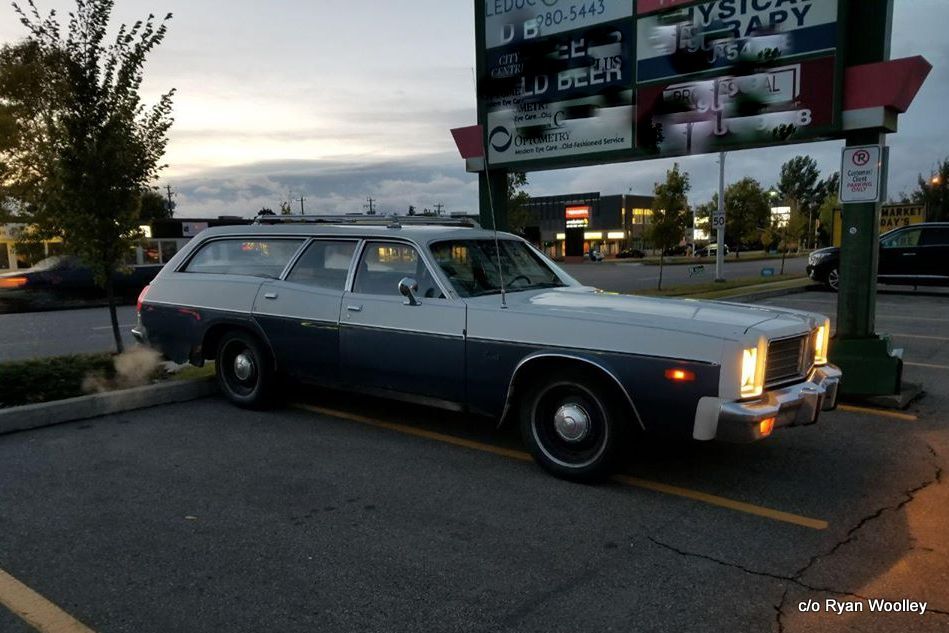 Ryan is well versed in the documentation behind this car: "This car was bought new in Red Deer, Alberta by the Government of Alberta on March 23, 1976. I'm still trying to find out what branch of the government it was though. They used the car till August 31st, 1979 when it was sold as surplus for $2096.50 to John Babor of Edmonton".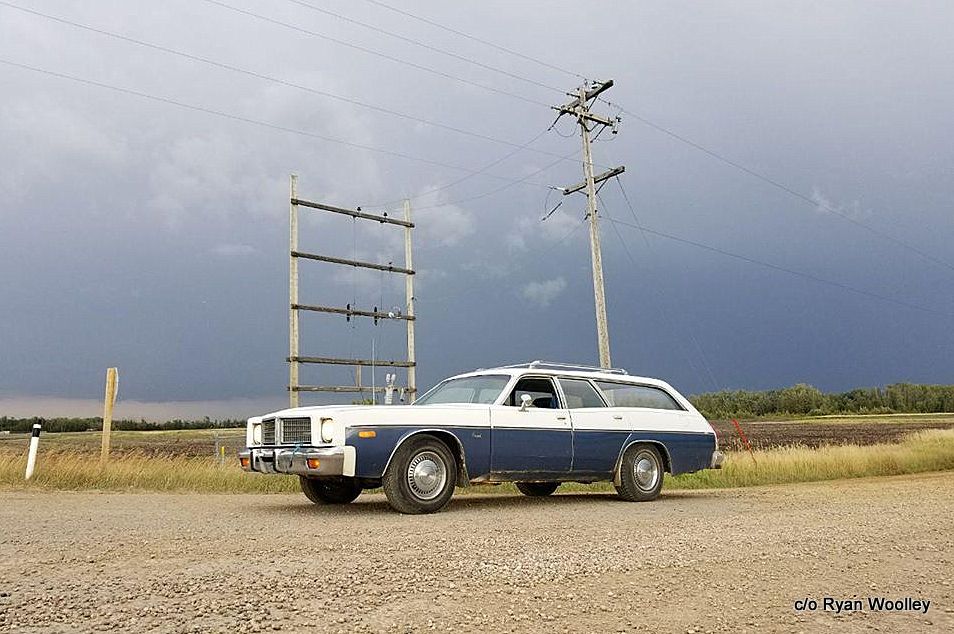 The Dodge retired from public service but it was still a daily driver in civilian life: "His wife Bernice drove the car to work till 1987 when it was relegated to the household spare car:
The car changed hands again. "He sold the Coronet for $1500, on January 2, 2001 she had some body work done on the car at a cost of $605.89 to fix rust in the right rear quarter (it appears they just covered it with body filler though)
Ryan's wagon bounced back to its previous owner: "In 2003 Joyce sold the car back to John for $500, the car was barely used between then and 2008 when the plates were cancelled."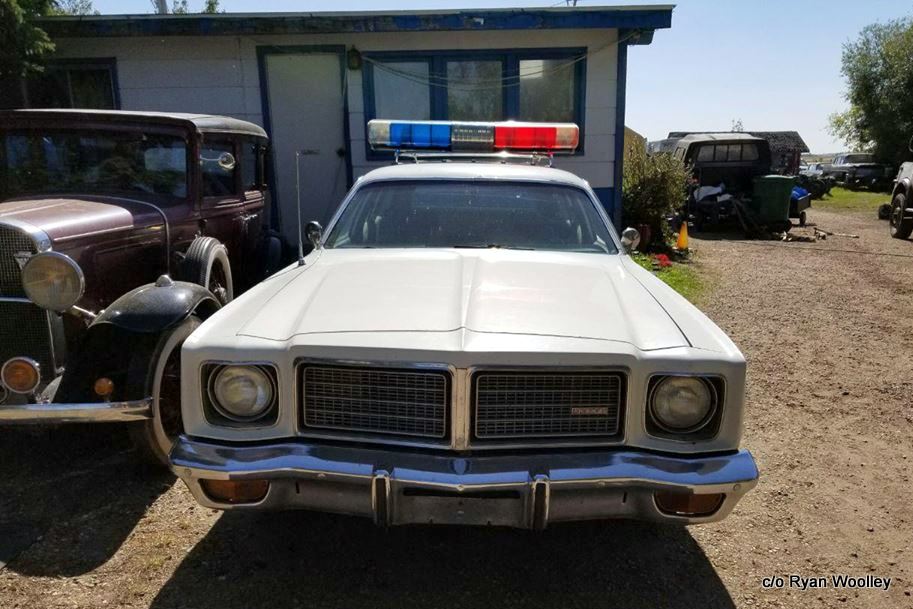 The Coronet long roof then went to yet another owner: "In 2010 the car was acquired by Byron Reynolds and taken to his collection in Wetaskiwin, Alberta where I first saw it."
Ryan finally stepped up on the wagon: "I never really inquired about the car other than just asking what the story was and mentioning I liked it. In late 2016 I was asked if I wanted to buy the car and we struck a deal and I put a down payment on it as I had nowhere to put it yet."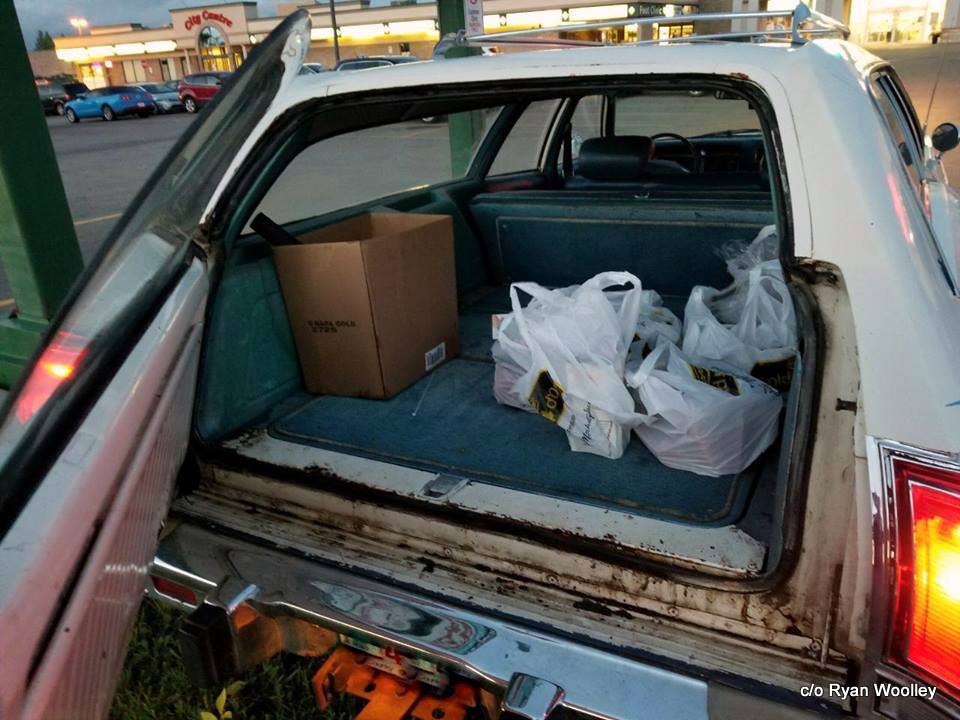 He brought his prize home several months later: "In early September 2017 I paid the car off and drove it home, it only needed air in one tire and fresh gas and it was good to go! I drove the car around and made sure everything was working and serviced and then drove it down the High Rover Alberta for the 15th annual River City Classics car show! The car worked flawlessly all the way there and back!"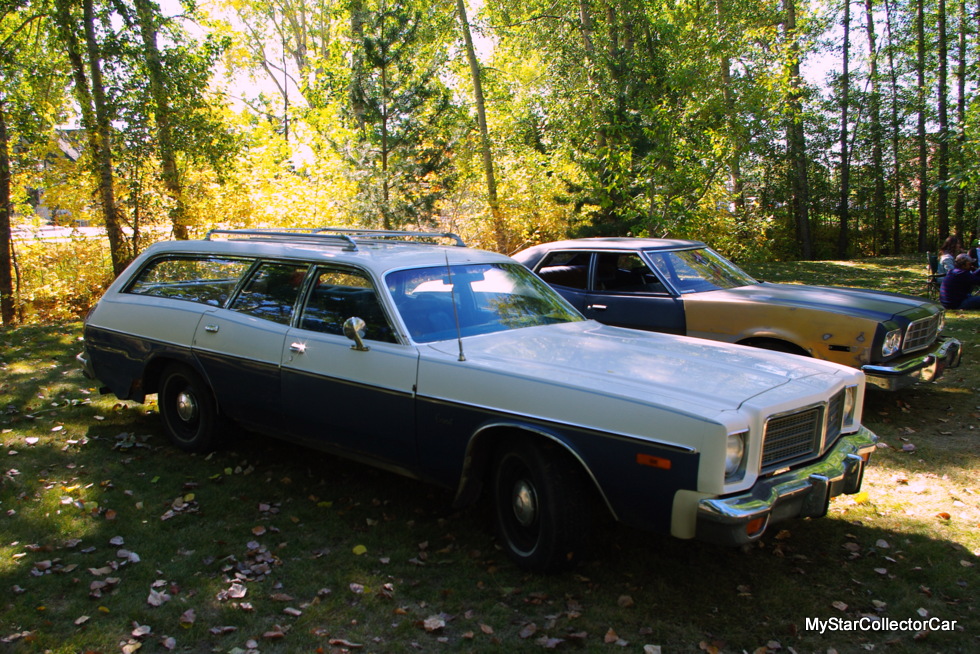 Ryan was happy with his big wagon: "The car is in reasonable shape, a bit of rust here and there and a bit of filler but not a wreck. Glass is perfect, interior was only in need of a light cleaning when I got it, all the lights and radio and power tail gate glass all work fine." He added a few touches of his own because the RT badge is off a buddy's 2012 Charger—Ryan found the badge a few hours after he crashed it.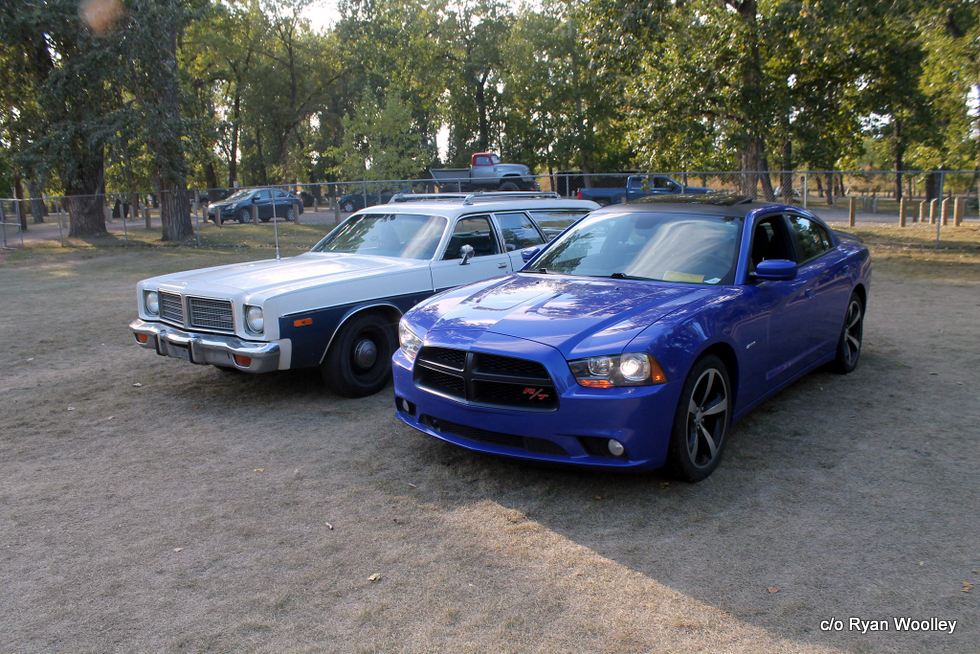 He's not firm on the future of his B-body but he loves the feel of the car on the road: "I have no plans yet other than maintenance and basic care. It is glass smooth on the highway at any speed, the car is very quick, especially at highway speeds!"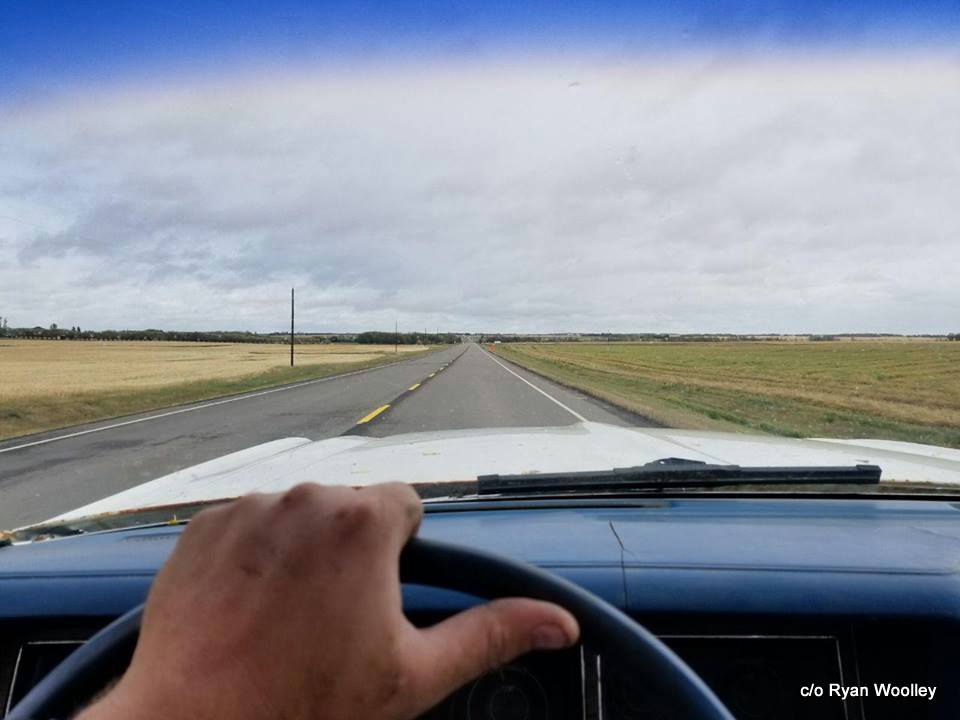 The feel behind the wheel is another plus: "The visibility is excellent and the car is roomy and comfortable, it also has the 9-passenger rear facing third row seat, and that is a lot of fun to sit in while someone else drives! The 360 gets 15 to 20 MPG depending on driving style and load."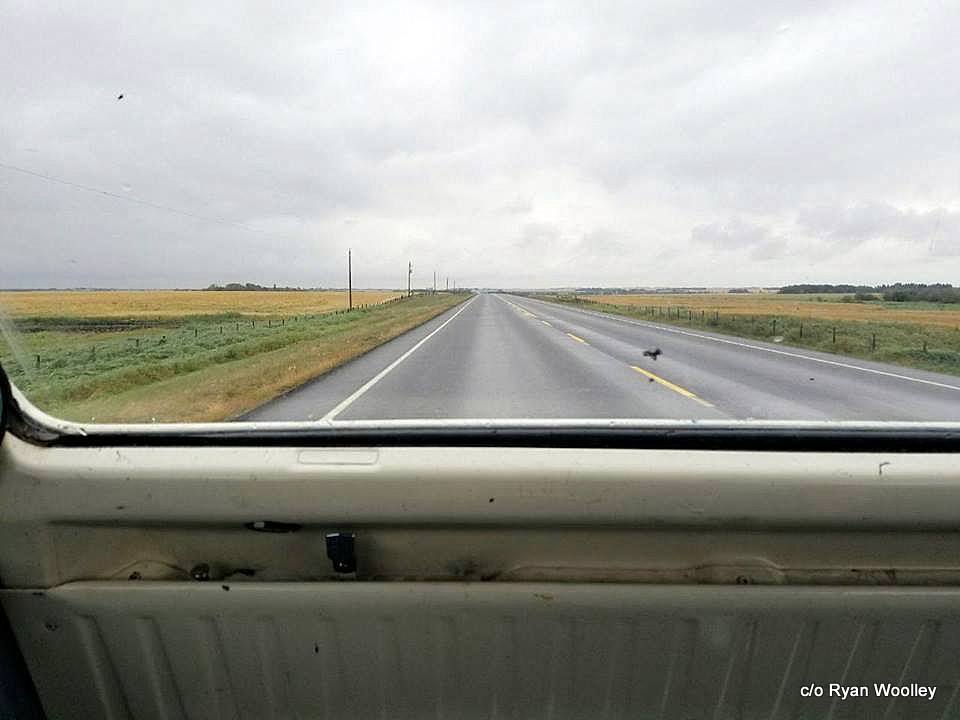 These wagons traveled the radar when they were new but it's a different story in 2018: "It's weird to me but the car gets a lot of attention—way more than I ever would have guessed. A lot of people come up to me and tell me they miss station wagons."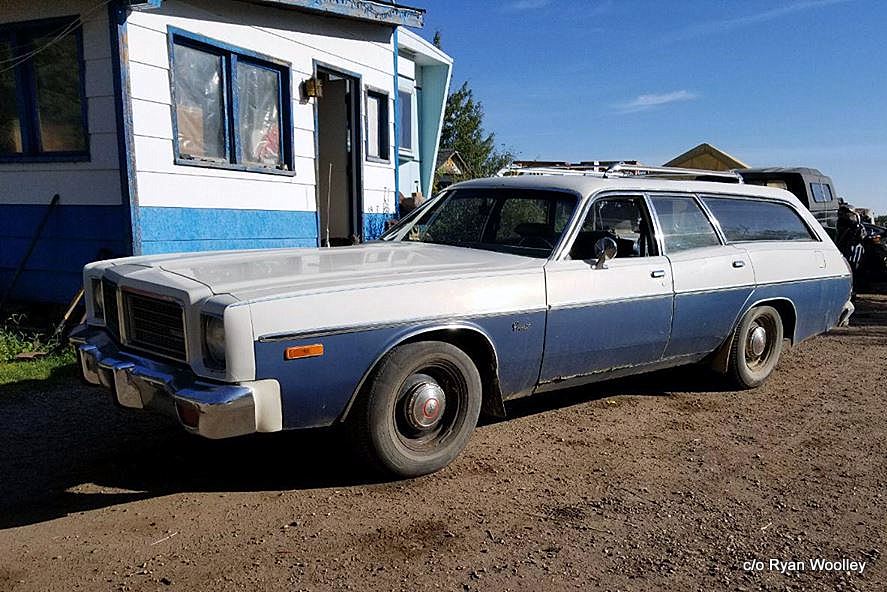 Ryan had some final thoughts on his beloved long roof: " I'm enjoying the car quite a bit right now and I'm sure I will for quite some time!"
By: Jerry Sutherland
Jerry Sutherland is a veteran automotive writer with a primary focus on the collector car hobby. His work has been published in many outlets and publications, including the National Post, Calgary Herald, Edmonton Journal, Ottawa Citizen, Montreal Gazette, Saskatoon StarPhoenix, Regina Leader-Post,  Vancouver Sun and The Truth About Cars. He is also a regular contributor to Auto Roundup Publications.