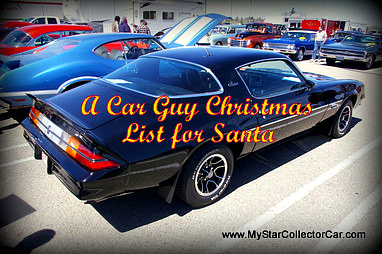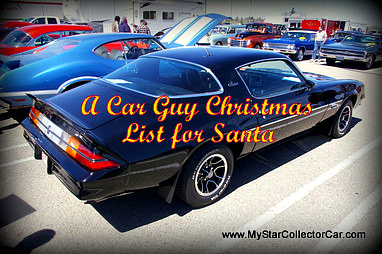 Car guys may be the easiest guys in the world for Christmas lists.
All Santa Claus has to do is figure out where their car dreams are headed in terms of their interests.
Some car guys prefer completely stock survivor cars while other guys want to take a car and make a personal radical custom statement.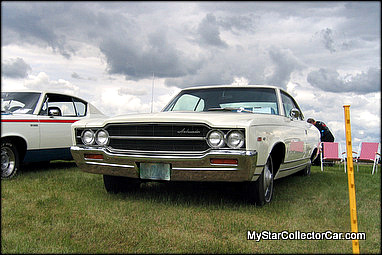 The bone stock survivor cars will not fit down any chimney, so Santa will have to stuff the survivor present car guy's garage and forget about under the tree in the house unless the tree is a mature California redwood and the house is the size of a Boeing 747 hangar.
However some of the car guy gifts will fit under the tree although Santa may have a giant hernia if he drags a big block race engine down the chimney for a resto-mod car guy. An after-market fuel injection system would be a little easier fit under the tree, while a supercharger would look shiny and bright under the Christmas tree lights.
Custom wheels and tires would make a car guy's Christmas and a nice set of headers would look great in a giant bow ribbon. Santa also likes to deliver upgraded brake, suspension and steering packages to deserving car guys on Christmas Eve.
There are two things car guys cannot resist at Christmas: new tools and a new calendar with hot cars and babes to celebrate each month in that special way. A really good tool box and garage accessories are also a hit with car guys.
A new set of front seats that offer comfort and style are always a good bet with the resto-mod guys, while an all out custom interior is also a hit for the full bore custom look. Throw in a smoking sound system with MP3, GPS and satellite radio and Santa will have a happy car guy.
Sometimes Santa will seek out elves that work on cars, so he will enlist the elves' services for body restoration work, detailing work or mechanical work that will bring an old car back to life in a big way. These elves work 52 weeks of the year to provide the gift of their specialized training to grateful car guys who possess no skills in this department.
It is indeed a most wonderful time of the year for Santa and his car guys.
Only Santa, the Department of Motor Vehicles and the car guys' insurance companies will really know if the car guys have been naughty or nice this year.
Jim Sutherland
Follow us on Facebook at-http://www.facebook.com/MyStarCollectorCar
Follow us on Twitter at- https://twitter.com/#!/MyStarCollecto1 
Follow us on Pinterest at- http://pinterest.com/jerrysutherland/classic-iron/