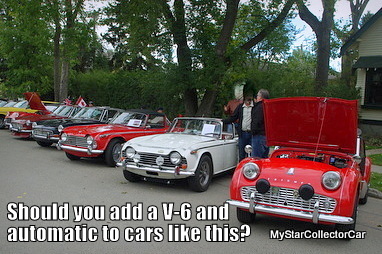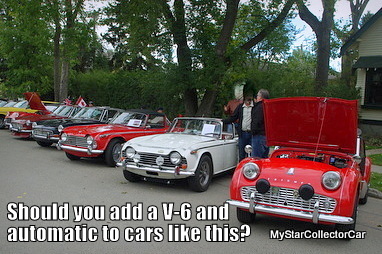 First of all, I should clarify something before I get too far into this article: I love British sports cars and they are not the really bad idea in this piece- in fact they are far from it.
You will have to read through this article to find the really bad idea.
The British sports car tradition from the past was laced with certain realities.
The cars were a blend of cool looks and temperamental personalities. They had a distinctive exhaust sound typically delivered by a small four-banger, although the six-cylinder was available higher up the sports car food chain in England.
The cars were peppy- if not spectacular- performers on the road, although the legend exceeded the reality by a large margin in the eyes of their devoted followers. Many were equipped with twin carbs to squeeze maximum performance out of the smallish engines and relied heavily on their power to weight ratio to achieve highway speeds.
The carbs required magicians in coveralls to keep them in tune and a badly-set carb was a recipe for disaster with the little Brits. There was no room for error because most of the cars had less than 100 horsepower in peak form, let alone with a wonky carb set up.
The other issue was the electrical system in a British car. The Lucas electrical system was branded the Prince of Darkness a long time ago because the electrical side of a British car was not its strong suit.
The electrical system failure rate in British vehicles was almost as high as the failure-to-take-any-Kardashian- seriously rate by anyone smarter than a cucumber.
Nevertheless, time behind the wheel of a vintage British sports car is the kind of adventure every car guy needs to experience in their lifetime. A British sports car is a visceral kind of ride. They are all about sights, sounds and even smell with their burnt-oil exhaust fumes.
They were not built with creature comforts like soft suspensions and heavily-padded seats. They were built for a basic driving experience and you will have to learn how and when to shift the car in order to get the best out of their engines.
Once you understand how to drive a vintage sports car, you will enjoy one of driving's greatest pleasures because you will connect with the car in a way that is not even on the radar with today's computer-heavy cars.
All of this preamble brings me to a really bad idea I discovered in an ad for a 1976 TR6. The car's original inline six-cylinder engine and four-speed manual transmission had been replaced by a Ford V-6 and automatic transmission.
Everything that made the TR6 a proud part of the British sports car tradition had been ripped out of it and replaced with zombie parts. The heart and soul of the TR6 was gone the minute the original power train left the car.
There are many smart choices when it comes to custom and resto-mod engine and tranny upgrades. We see examples of the creative genius behind amazing custom builds at every show.
However, a TR6 equipped with an automatic is the kind of really bad idea that will make us at MSCC wake up screaming in the night.
Jim Sutherland
CLICK HERE to Like us on Facebook
CLICK HERE to Follow us on Twitter
CLICK HERE to Follow us on Pinterest
*Re-post if you like this MSCC article…thanks.