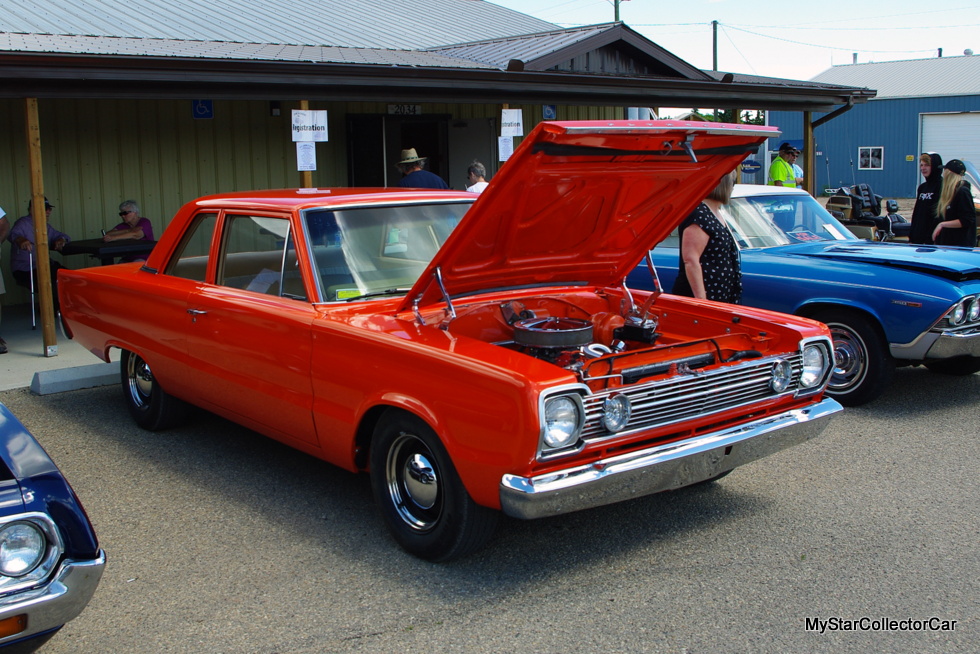 The 1966 Plymouth Belvedere I was a practical transportation solution for many North American families when it hit the showroom 51 years ago.
It was a lower priced alternative to the higher end Satellite and GTX B-body Plymouths and its affordable price tag was appealing to frugal buyers.
A 1966 Plymouth Belvedere 2-door sedan is an unusual car in its own right because few of these body styles have survived the past 51 years. A 1966 Plymouth two-door post decked out in Hemi orange paint grabbed plenty of attention at a car show.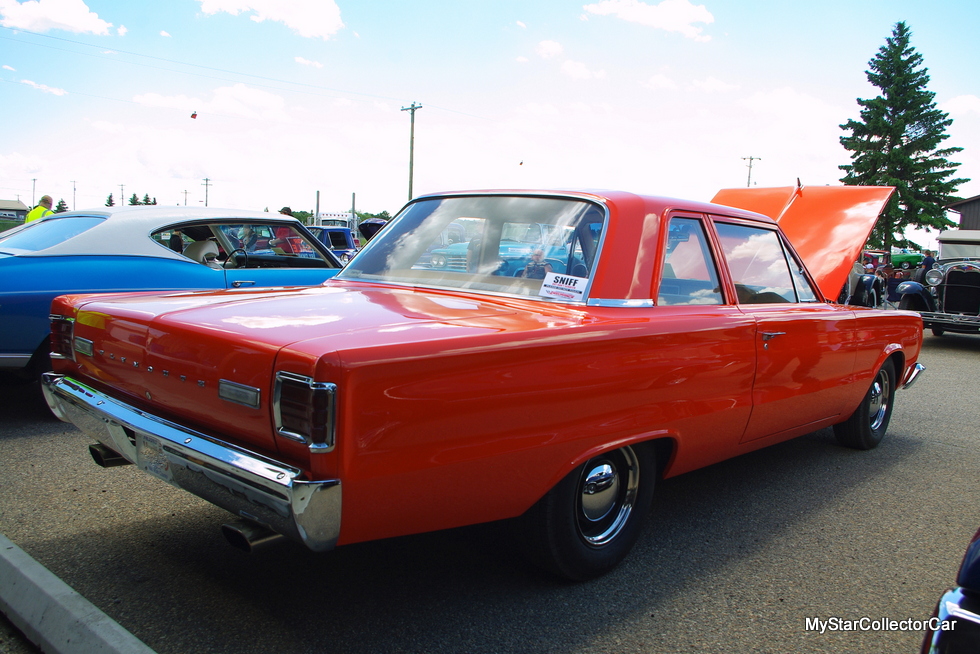 Wilf Wallator was the car guy behind this striking 1966 Plymouth Belvedere two-door post project. He bought one brand new out of the dealership in 1966 as a young guy and always wanted to own another one. In fact, his original Plymouth Belvedere I was Wilf's first brand new car.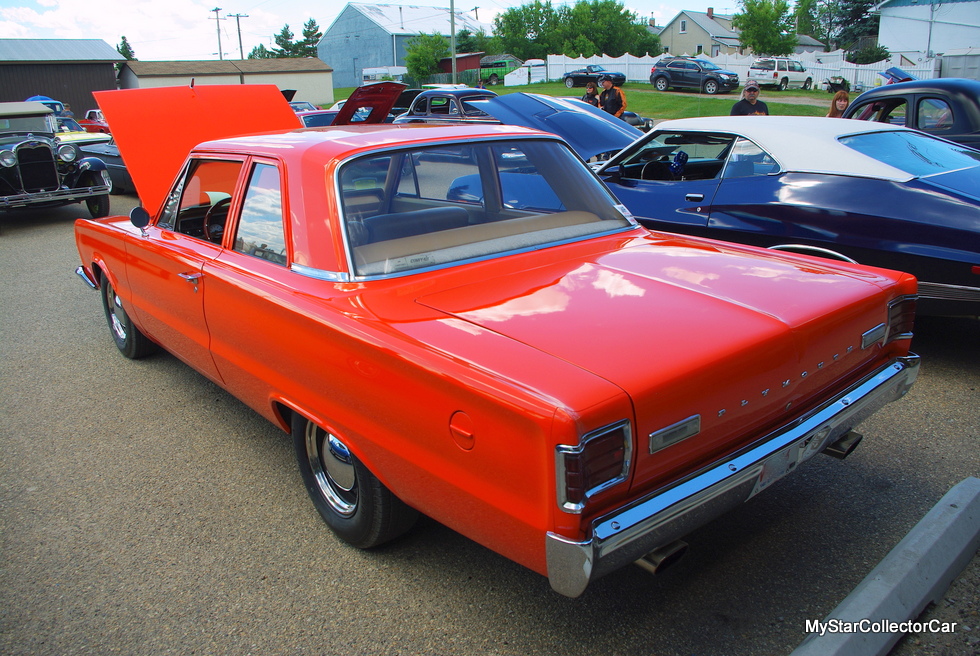 The Belvedere models could be purchased with a variety of powertrain choices and Wilf's original car had a 383 big block hooked up to a 4-speed manual transmission. Over the years, Wilf always wanted to own a car like his first new car.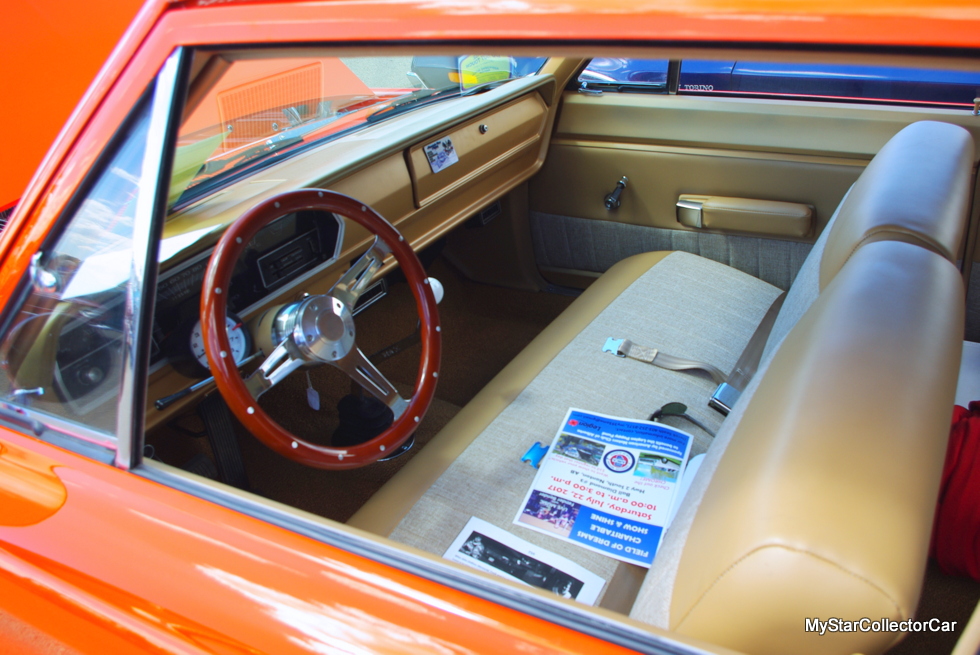 He found a 1966 Belvedere I with no motor and plenty of potential to duplicate Wilf's original '66–with a couple of changes. Wilf wanted his car to stand out in a crowd and a Hemi orange paint job was a bold new color choice for his car project.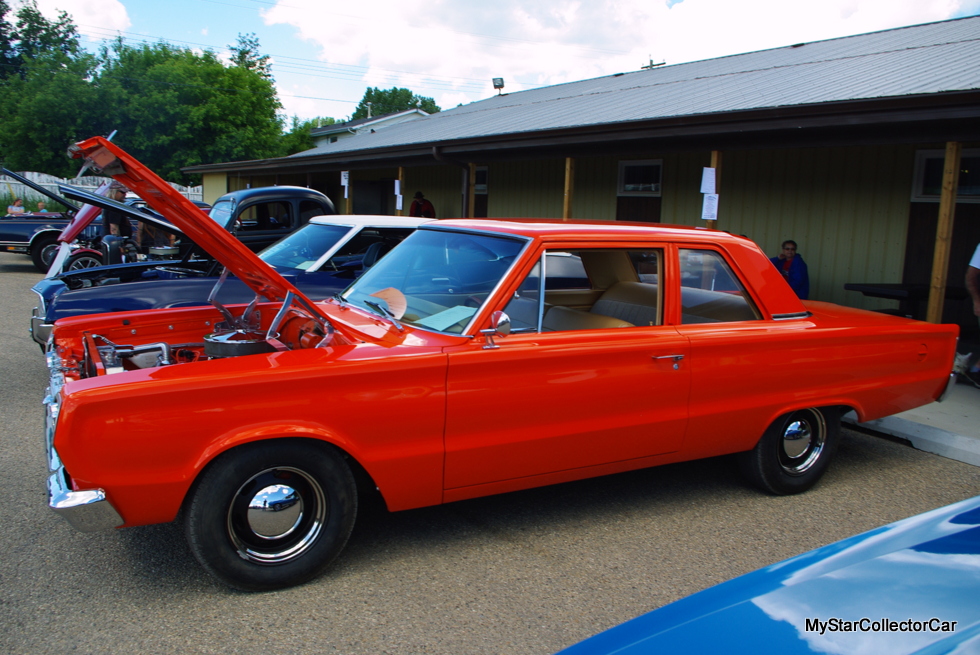 Wilf located a 1967 Chrysler four-door hardtop with a mildly tricked-out 383 engine under the hood. The 383 had aluminum heads, headers and a mild cam to give it more punch.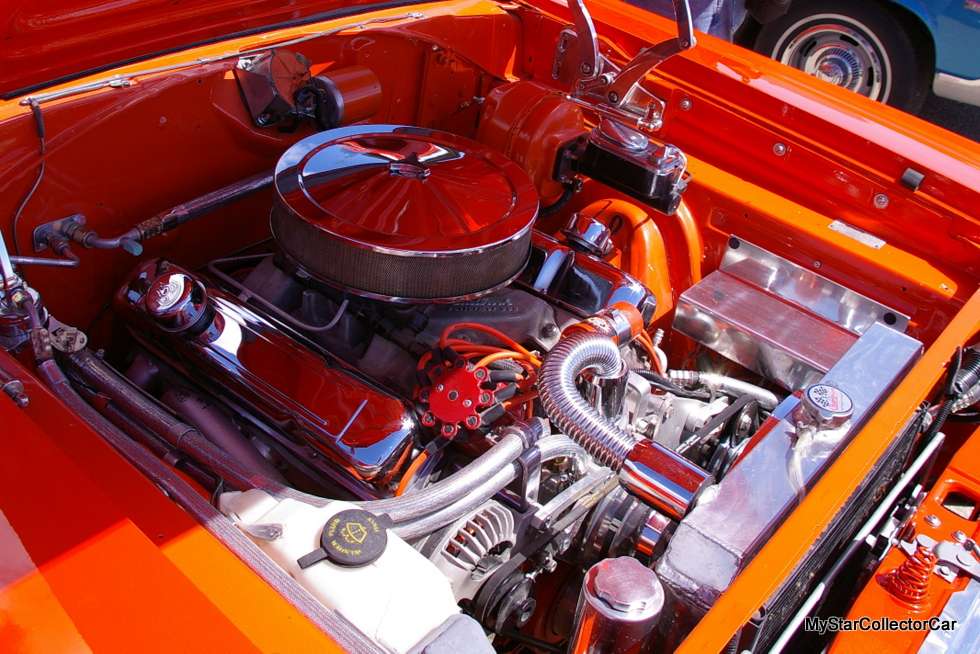 The Chrysler's owner advised Wilf not to drive past any gas stations on the drive home and the guy was right, according to Wilf.

The 3:55 posi-traction gears were not exactly fuel-friendly so Wilf decided he will revert back to the original 2:97 gears on the Plymouth. The car gets the kind of mileage that one could expect from gears designed for quarter miles and not highway miles.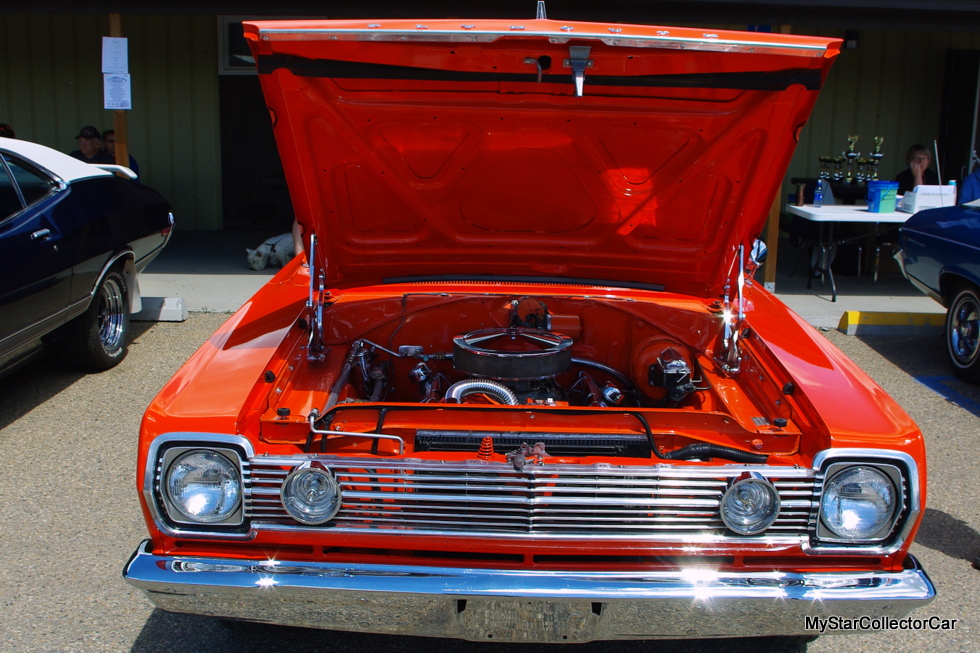 However, he was happy to get rid of the blue paint/blue interior on the Plymouth and his new color choices really pop on the car.
Wilf started the project 7 years ago when he purchased the rolling chassis and began to transform a 273 small block Plymouth with an automatic transmission into a 383 bolted up to an A-833 manual transmission.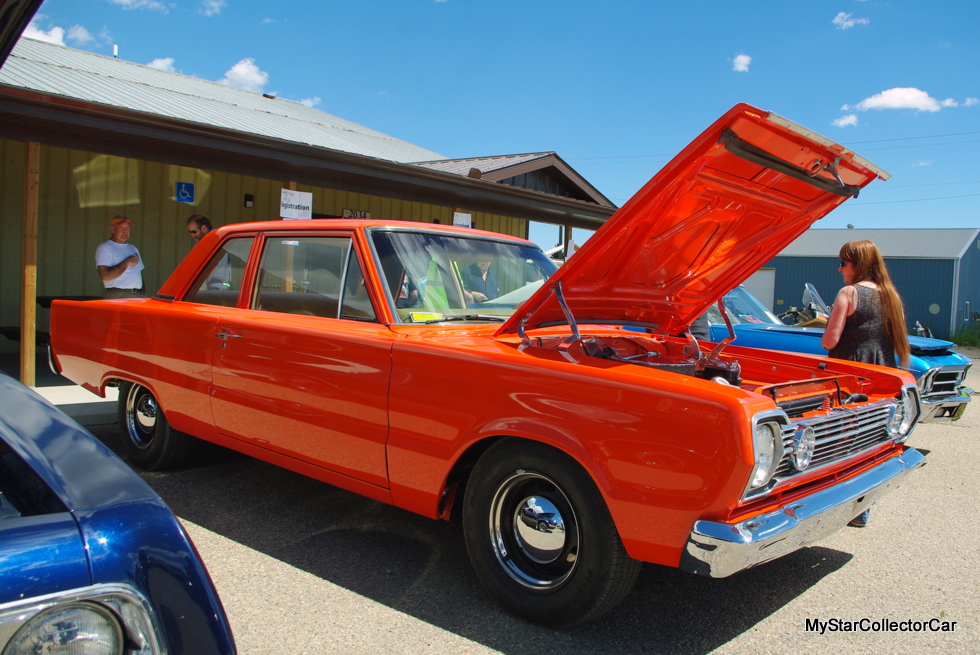 Wilf has no trouble with the mechanical component of a car project but he had to learn a brand new skill set when he tackled the body work on his Plymouth project.  "I had to learn how to sand and block-sand", in Wilf's words.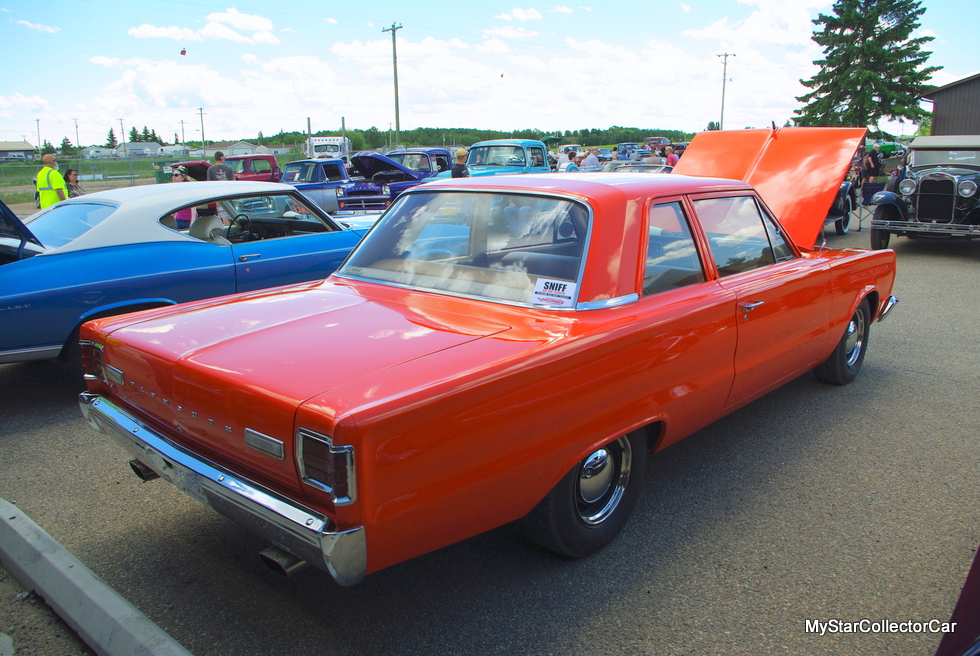 The final paint was applied by a local body guy and gave the car its crowd-pleasing good looks. Wilf's Plymouth had dealer-installed air conditioning but Wilf opted for aftermarket AC to keep him cool on the road.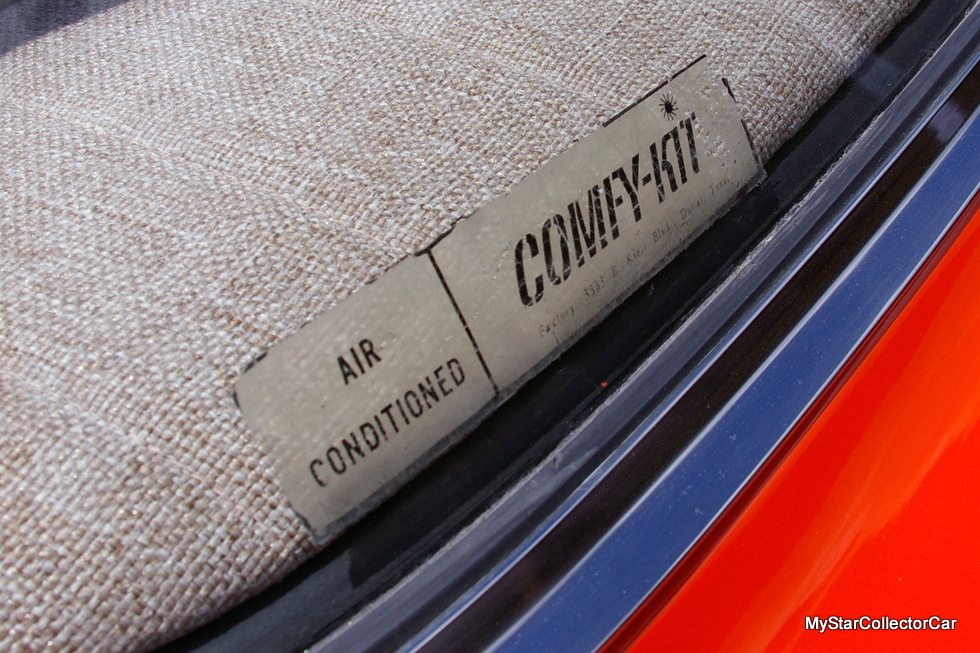 The overall appearance of his bright orange Belvedere will make him even cooler on the road and at car shows.
Jim Sutherland
CLICK HERE to Like us on Facebook
CLICK HERE to Follow us on Twitter
CLICK HERE to Follow us on Pinterest