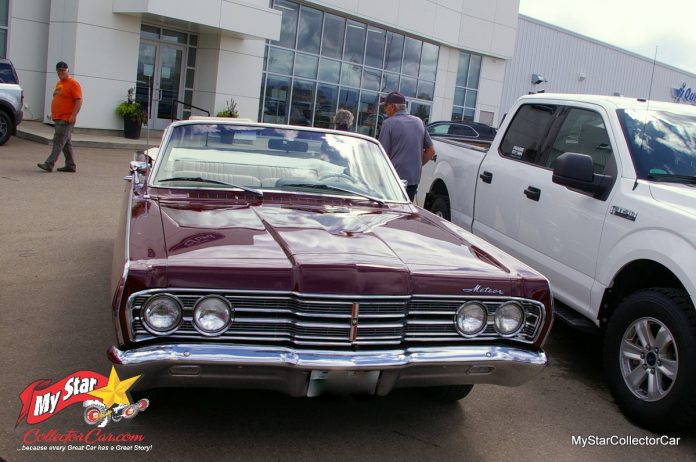 The first thing Ross McCutcheon encountered when he registered his 1967 Meteor Montcalm was confusion.
Meteor models were sold by Mercury in Canada because smaller Canadian towns generally only had one Ford-based dealership, so Mercury dealerships were forced to offer a lower cost car choice for their stingy Canuck customer base. Enter the Meteor model, a car that was essentially a Ford with moderate style differences and a similar price tag.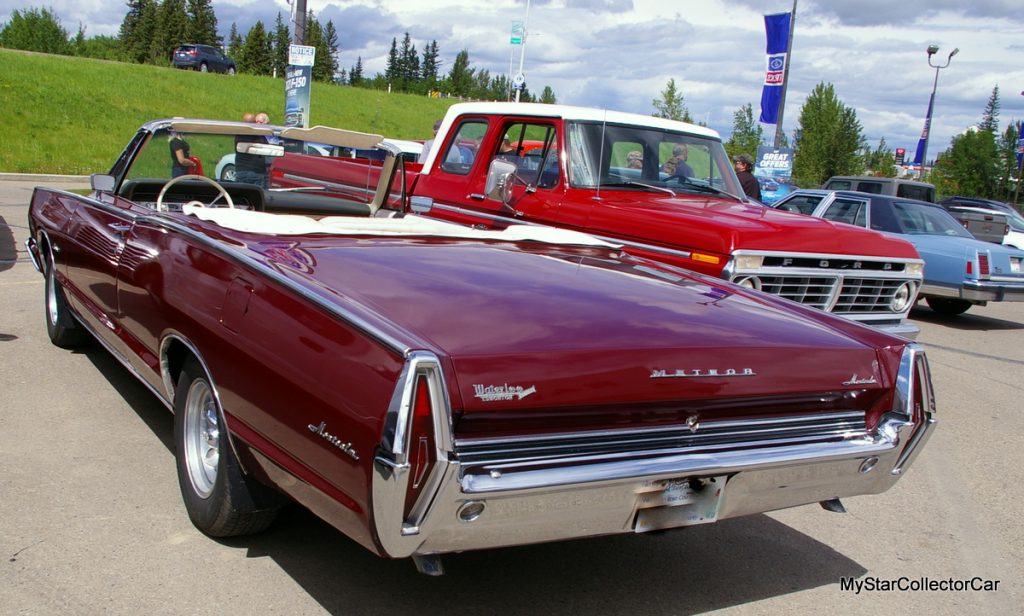 MyStarCollectorCar has noted this peculiar difference between the American and Canadian car markets many times over the years. It was a bygone era when models like the Meteor were only offered to buyers north of the 49th parallel, consequently the two countries had major differences in car choices.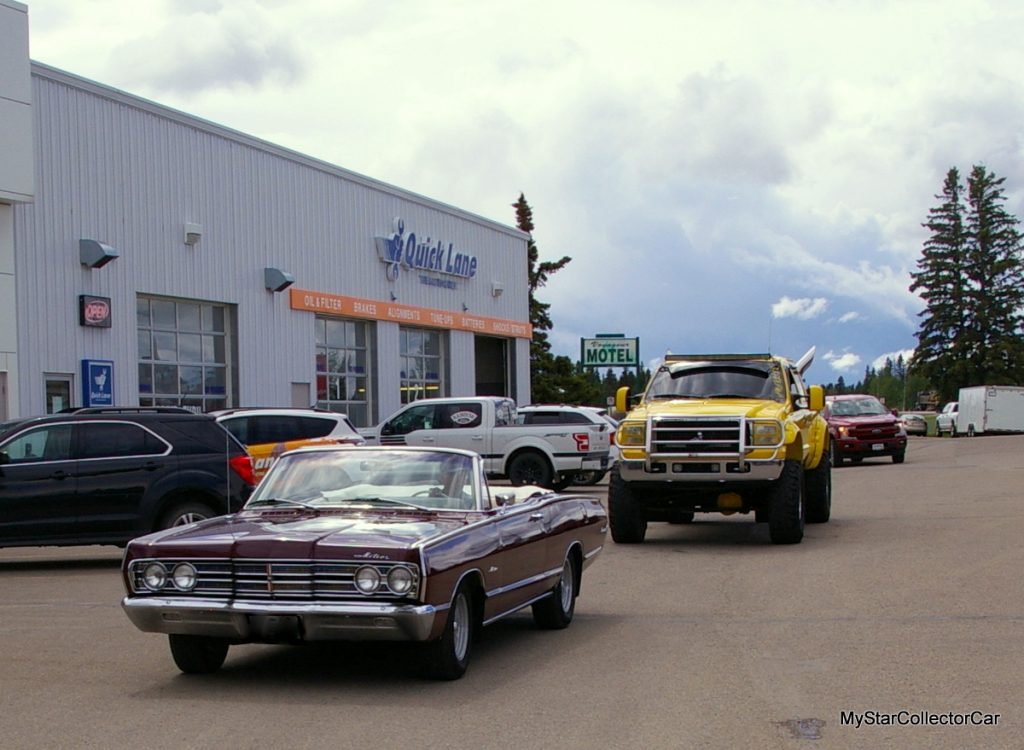 Canada and the United States ended the cross-border differences when they signed a 1965 automotive agreement that allowed the free flow of parts and vehicles across their borders, thus ending the need for separate models in Canada.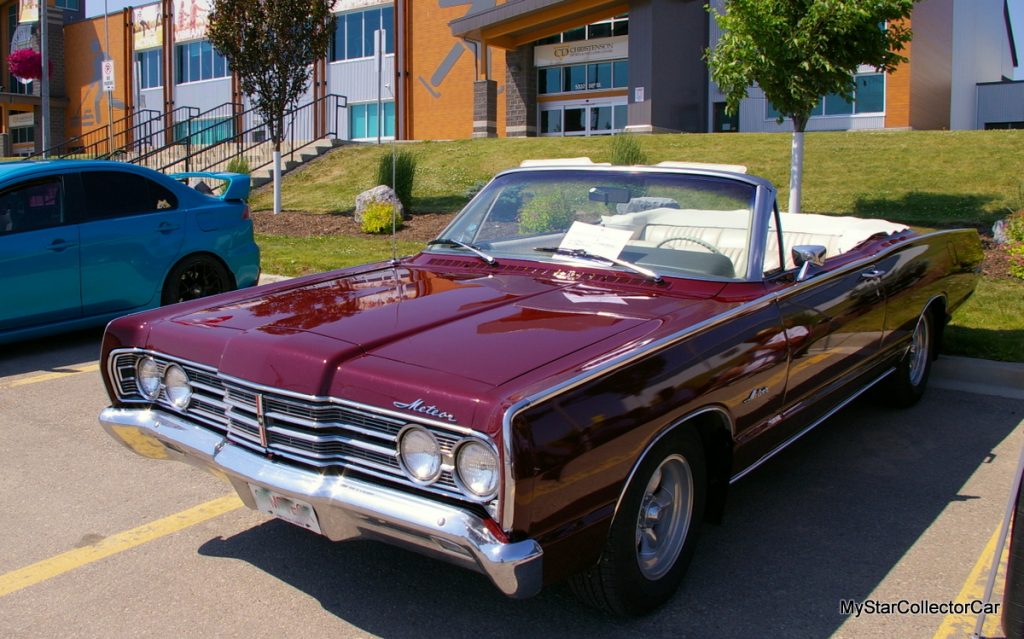 The agreement may have been approved in 1965, but it allowed extra time for the Canadian models to be phased out of the lineup. Consequently, the Meteor Montcalm was slated to drive off into the sunset at Ford of Canada after a long goodbye that ended in 1976.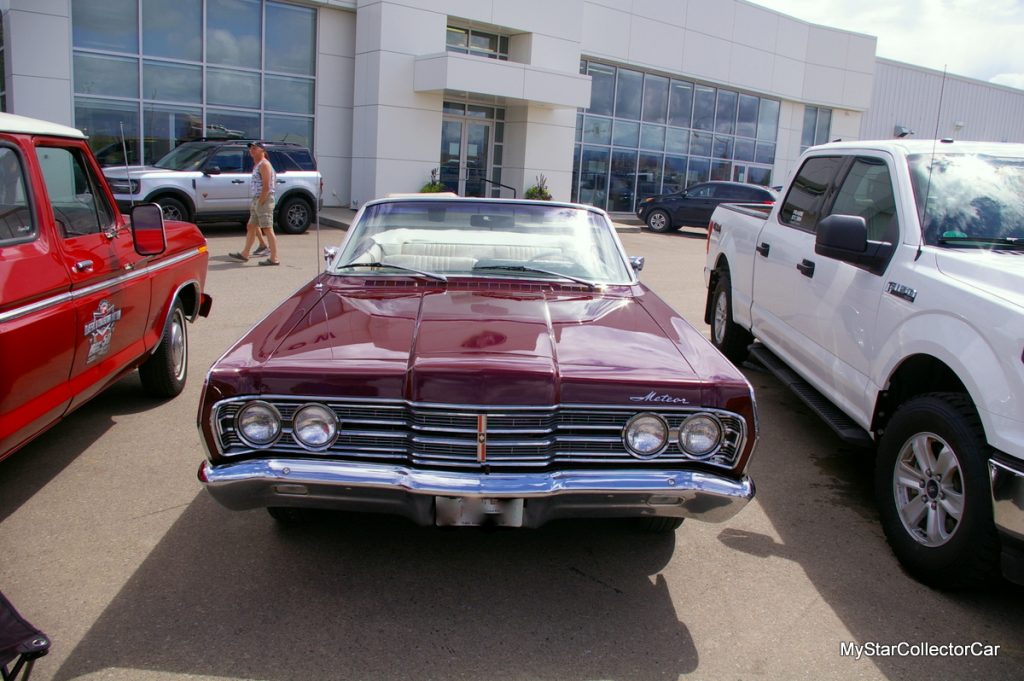 Incidentally, Montcalm was one of several French names used by Ford to target the Francophone car buyer market in Canada and referred to a French general (Jean-Louis, Marquis de Montcalm) who lost a battle and his life during the 1759 Plains of Abraham battle between England and France in Quebec.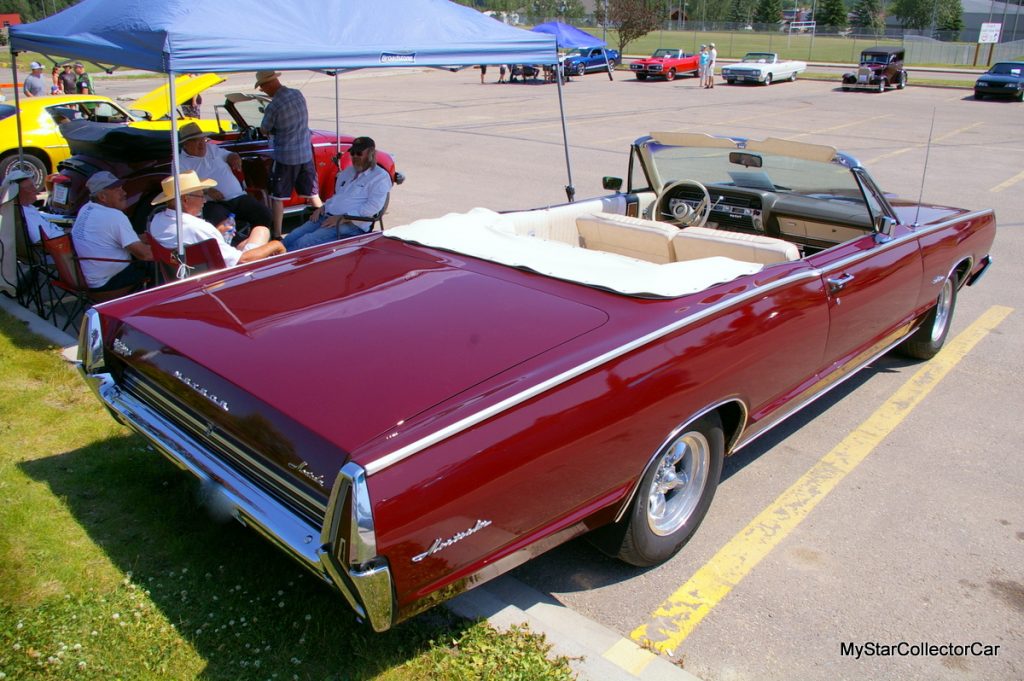 Ford of Canada decided to use his name on their Montcalm models, including the 1967 Meteor Montcalm convertible owned by Ross and his wife Karen. As mentioned earlier, the history behind the Meteor Montcalm was not a factor when Ross attempted to register the car.

The net result was Ross's car was officially registered as a 1967 Mercury Montcalm in his Canadian province. It should be noted that Mercury Meteor models were occasionally included in the lineup over the years but (generally speaking) Meteor was a standalone brand in the hearts and minds of Canadian car guys.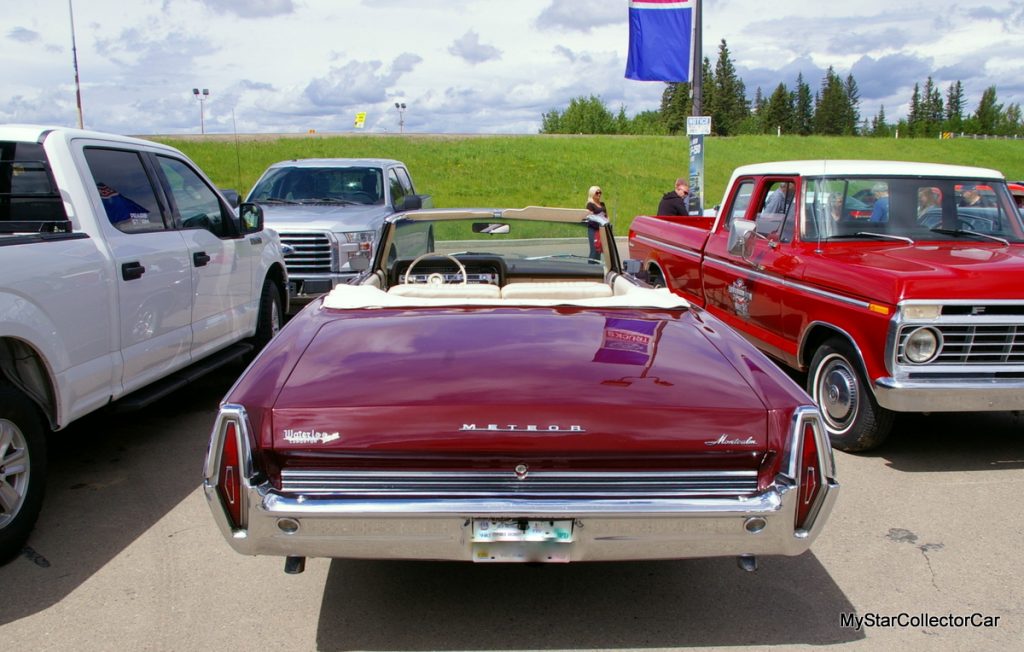 Also, the 1967 Meteor Montcalm was now a dead ringer for the Mercury models in overall style and was no longer a Ford clone with different bling. 
Ross's Meteor is a strikingly good-looking convertible that was originally purchased in his Canadian region and has most of the creature comforts associated with a higher end Ford product from that era. The convertible received a paint job under Ross's watch, but still has its original interior, including a small hole in the driver's seat, an issue that Ross guessed could be likely traced back to a former owner's rat-tailed comb.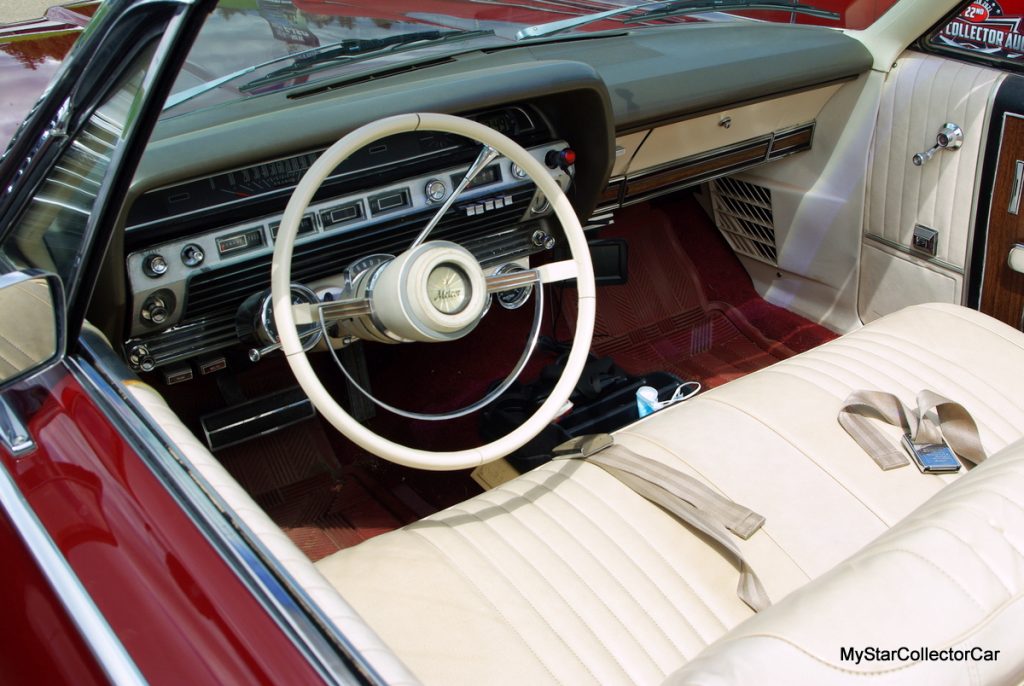 The Meteor still has its original 390 cubic inch engine, along with its original automatic transmission. The car also has power steering and power brakes, but the original owner did not check off the AC box on the option list, likely because the convertible was built for the Canadian market where winters are long-and summers are short for drop top owners.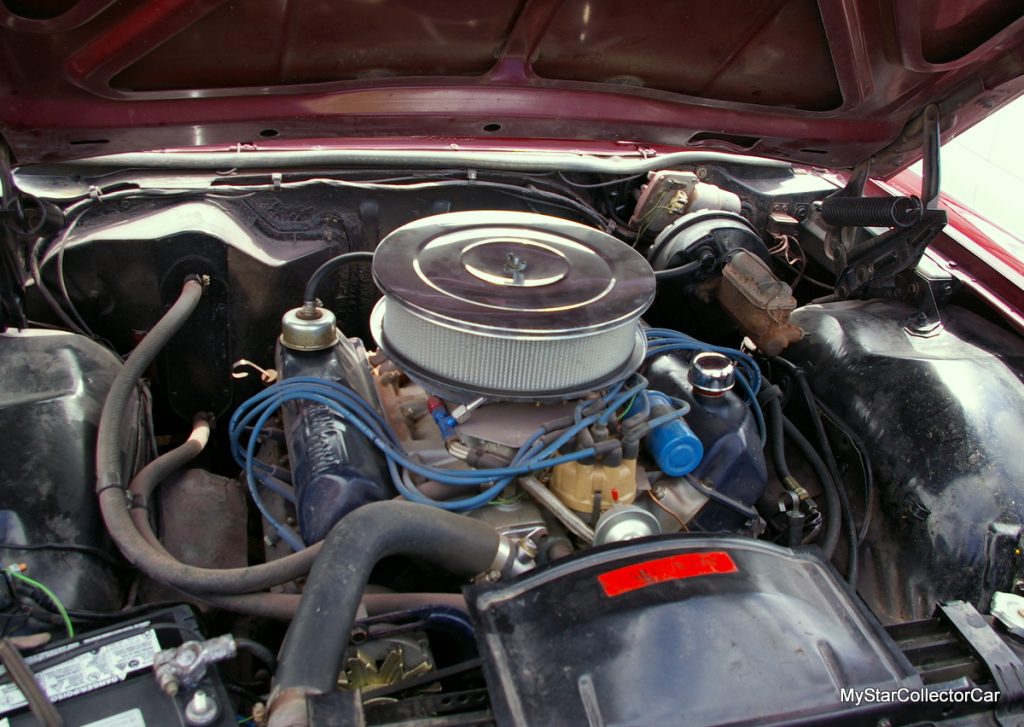 BY: Jim Sutherland
Jim Sutherland is a veteran automotive writer whose work has been published by many major print and online publications. The list includes Calgary Herald, The Truth About Cars, Red Deer Advocate, RPM Magazine, Edmonton Journal, Montreal Gazette, Windsor Star, Vancouver Province, and Post Media Wheels Section.