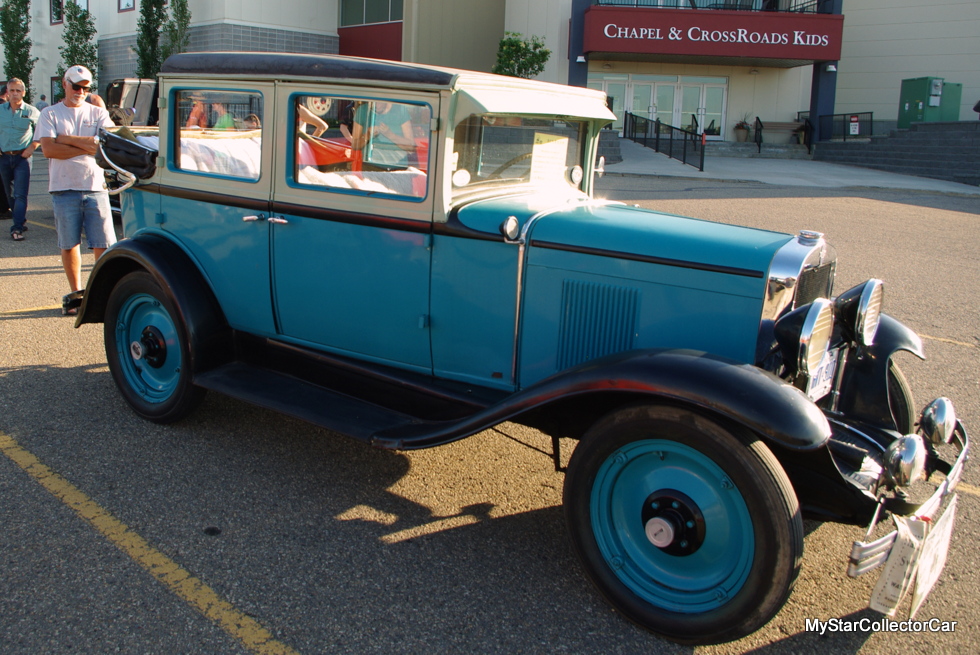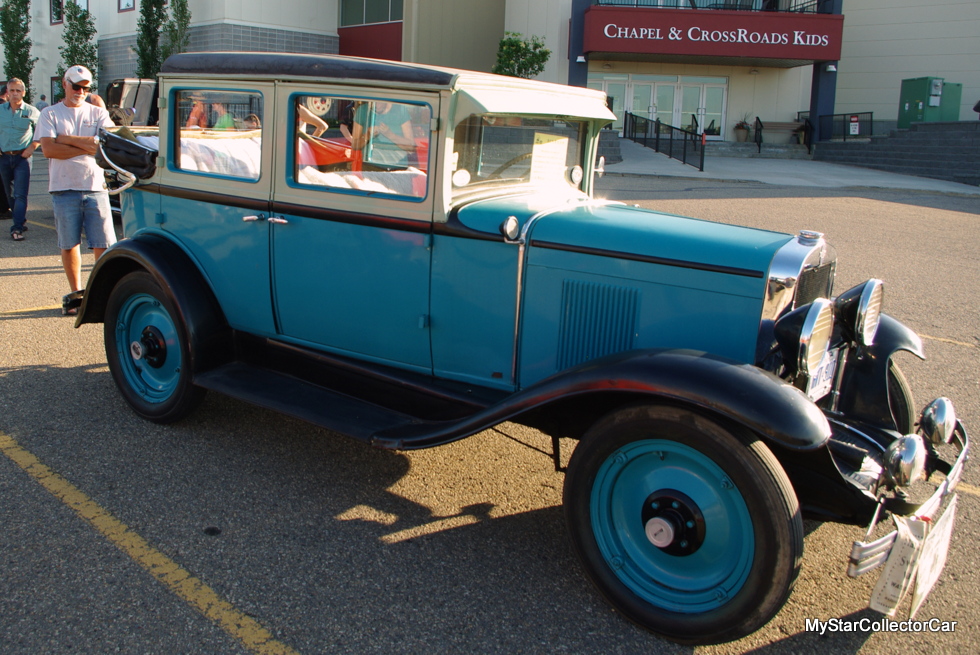 Regular MSCC readers are well aware of the Canadian Coasters Tour.
2017 marked the official start of the 50th Anniversary Tour but the Canadian Coasters lineup 50 years ago was significantly different.
They drove cars like this extremely rare 1929 Chevrolet Landau.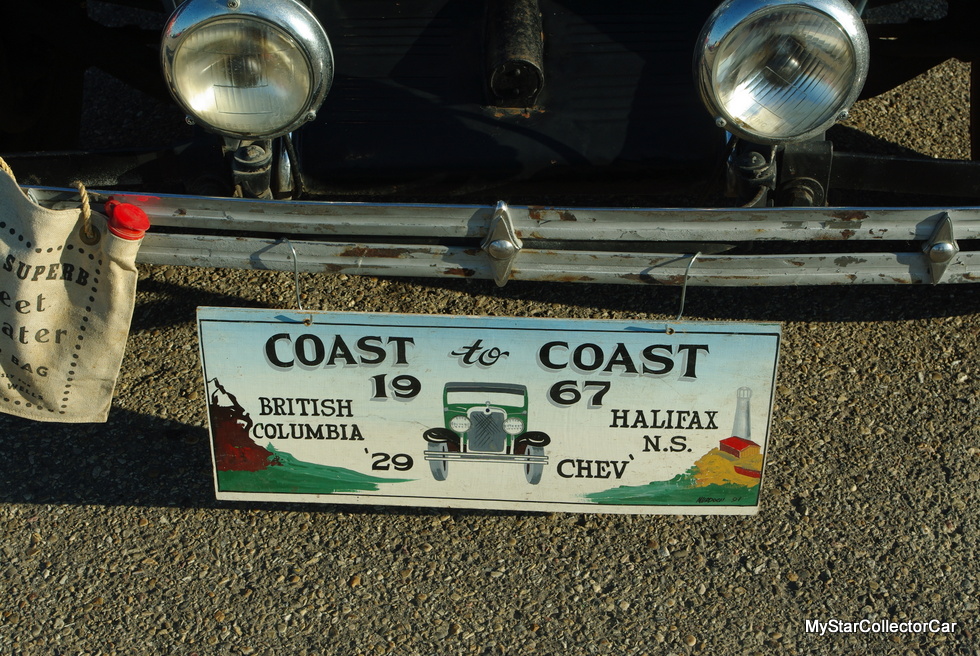 Paul Wegner and his twin brother were in the back seat of this '29 Chevy when it crossed Canada to celebrate the Centennial on the inaugural Coasters Tour. He's the proud owner of the same car his dad drove 50 years ago.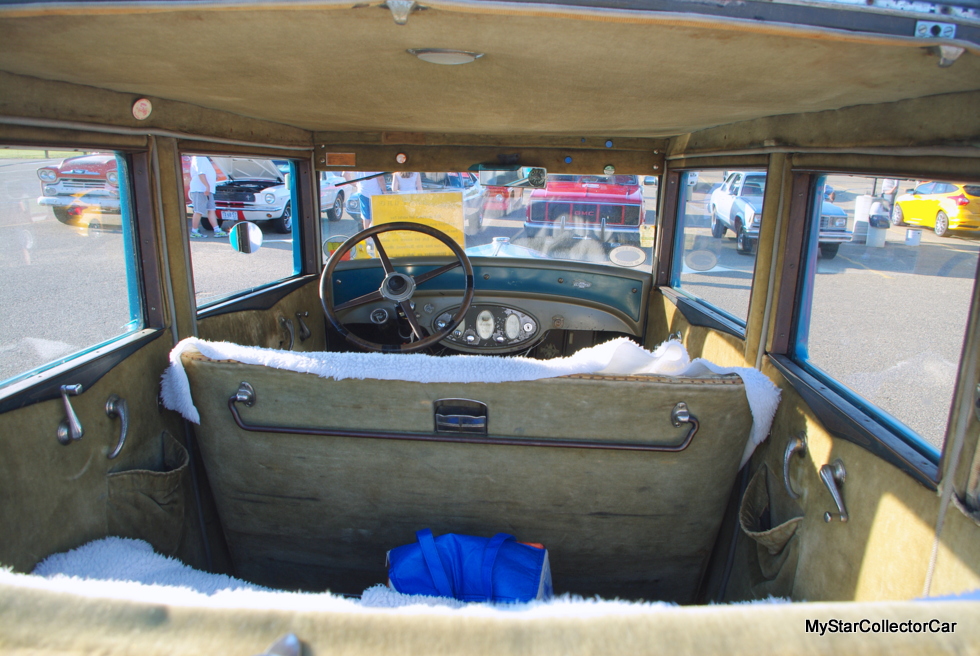 This is a limited edition car. Paul explained how "they only built 300 of them and there are only 15 in existence in 2017".  Paul's dad "liked antiques" so he bought this classic in May, 1964 according to the transfer of ownership papers.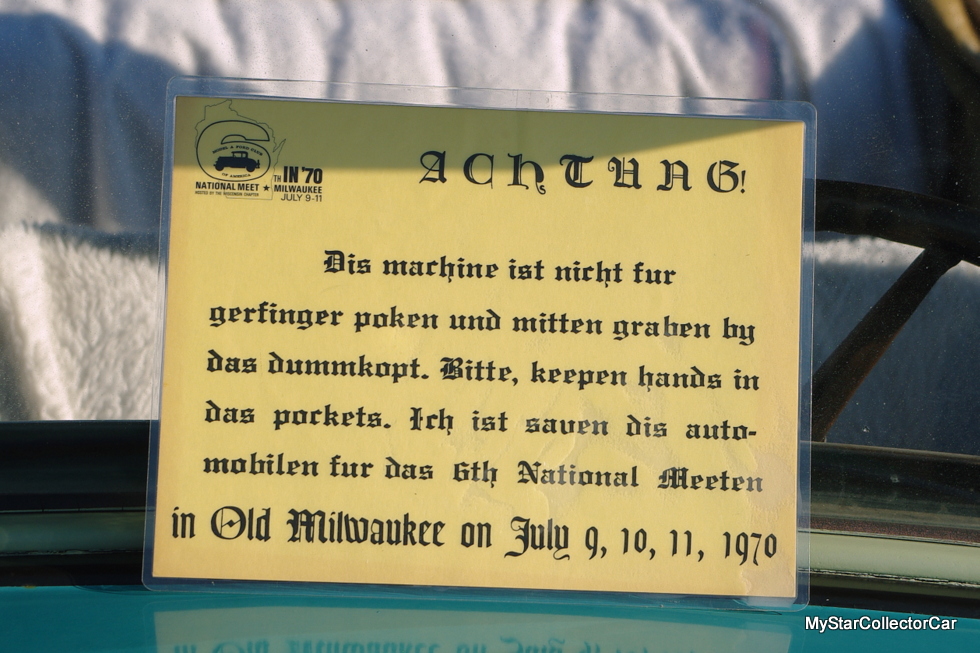 Paul's '29 Chevy is an original condition survivor. The seats are factory and there are very few signs this car has changed much since 1929. The tires are the same ones his dad bought in 1966 and they ride on the same split rims. His dad added an International heater to give the old Chevy a fighting chance in cooler weather.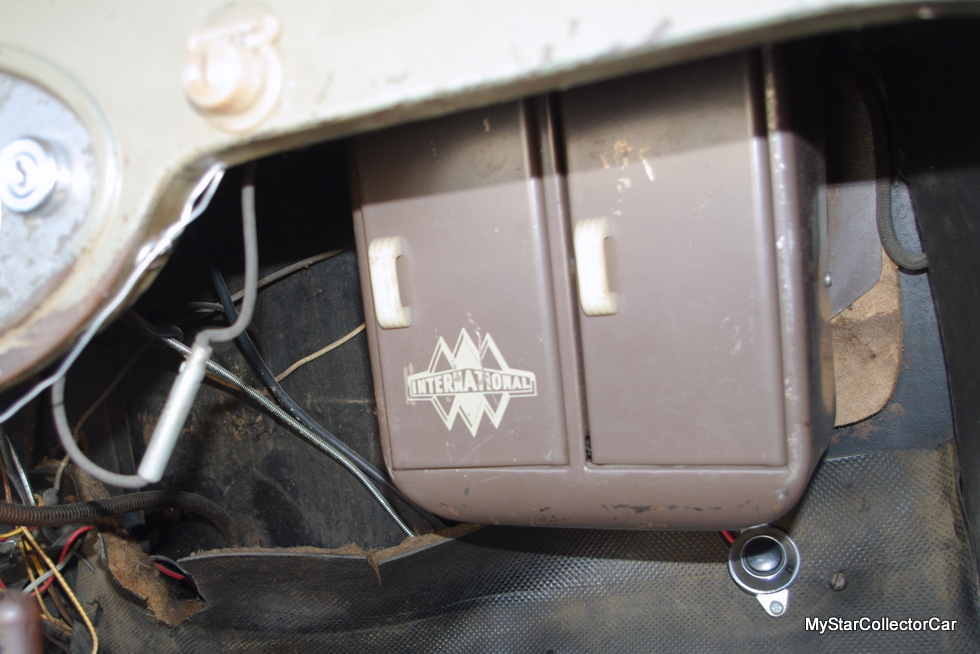 This car has 8914 original miles. Paul's dad died in 1996 and it had 7196 miles at that point so Paul has added only about 1700 miles in 21 years.

Paul recalled how his dad had the car shipped out to BC on a train—he and his brother had never been to BC so it was a huge adventure. They dipped the wheels in the ocean at Victoria and headed east on one of the world's longest road trip with 131 other participants.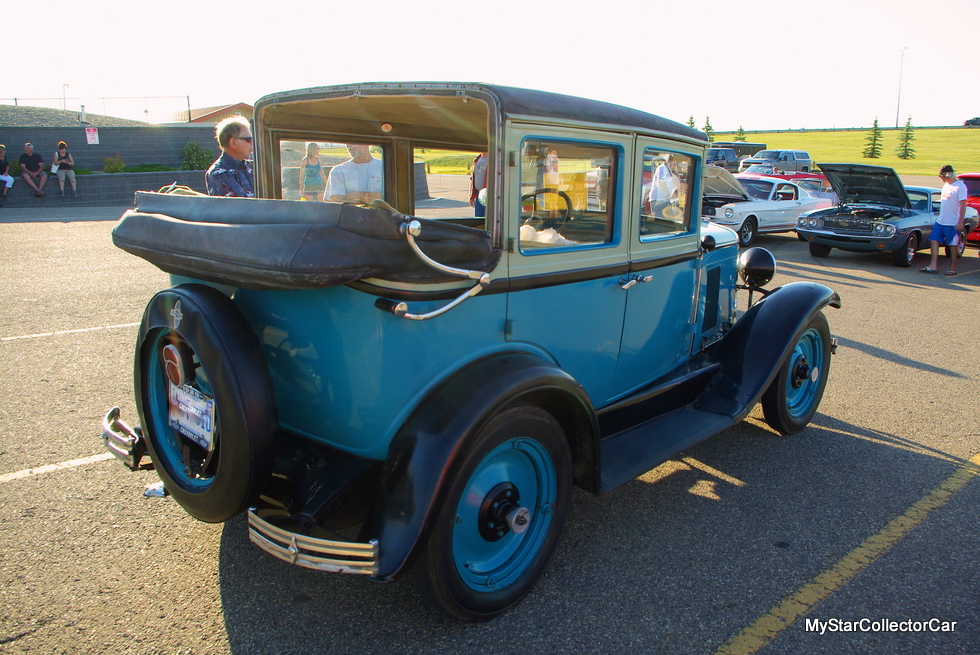 His dad drove the car about "45-50 miles per hour" throughout the trip and the original stovebolt six handled the load with no difficulty.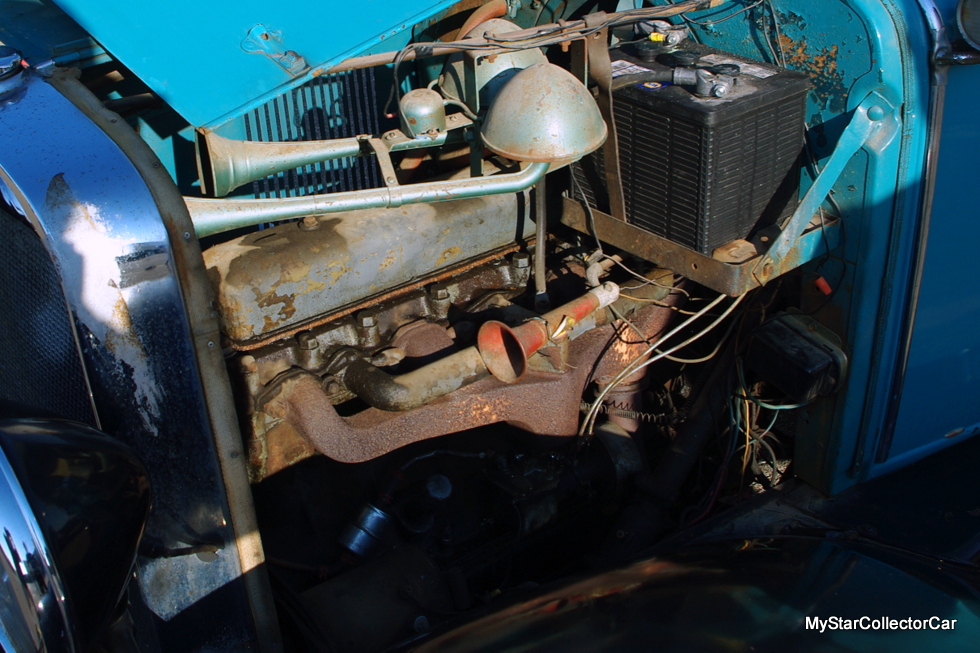 They camped when they stopped every day thanks to the generous offer of a tent from a fellow Coaster. Every participant received a coupon book before the trip for meals but Paul was proud to report his is still intact.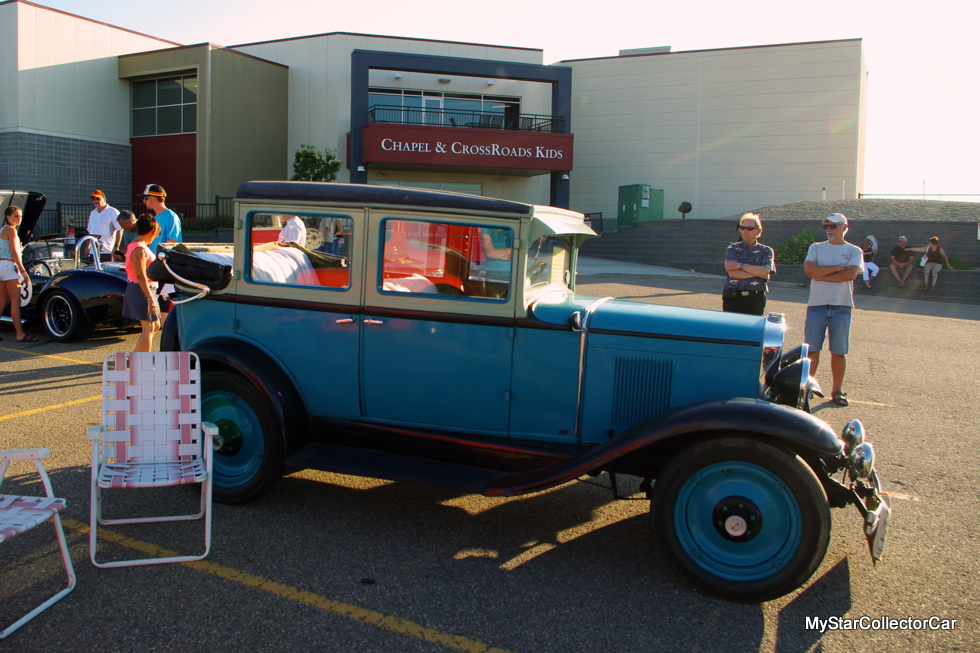 These were pre-social media days so Paul's dad would file a daily report with their local radio station back home. He'd call collect and let the hometown listeners know how he, his family and the '29 Chevy were doing on their road trip across Canada.

They did have a few close calls. Paul remembers how his dad "ran out of gas at the top of a hill in northern Ontario and he coasted into a gas station at the bottom of the hill". A tire blew up but they were at another gas station at the time so the car gods were clearly on board with the Wegner family.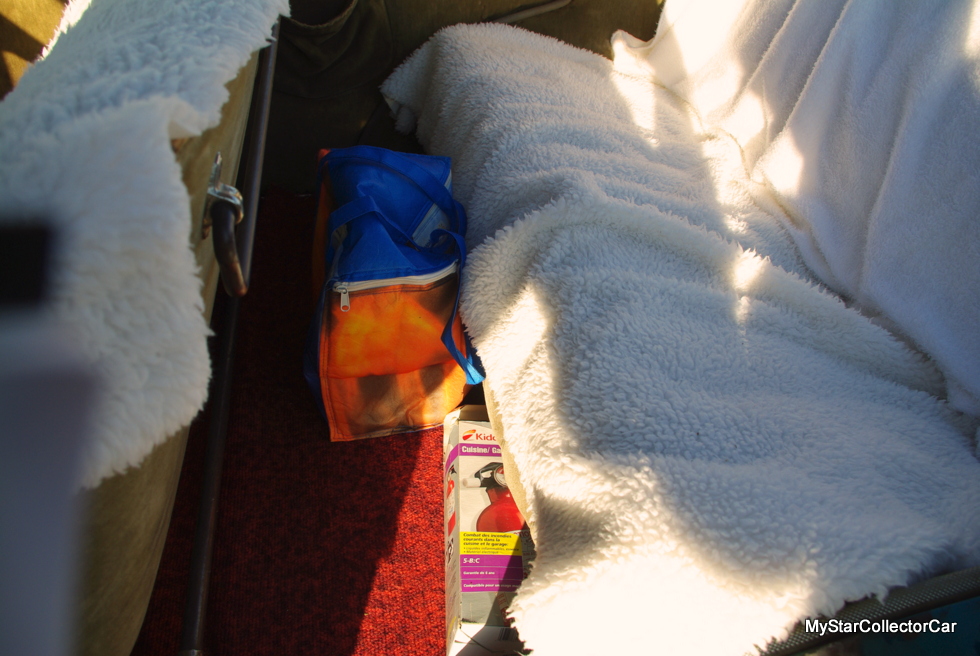 There were a few things a 1929 Chevy couldn't do so they improvised. There were no turn signals so a fellow Coaster made some wooden signals to show a left or right turn. Paul and his brother were the designated signal light guys so they stuck the board out the rear driver's window at every turn.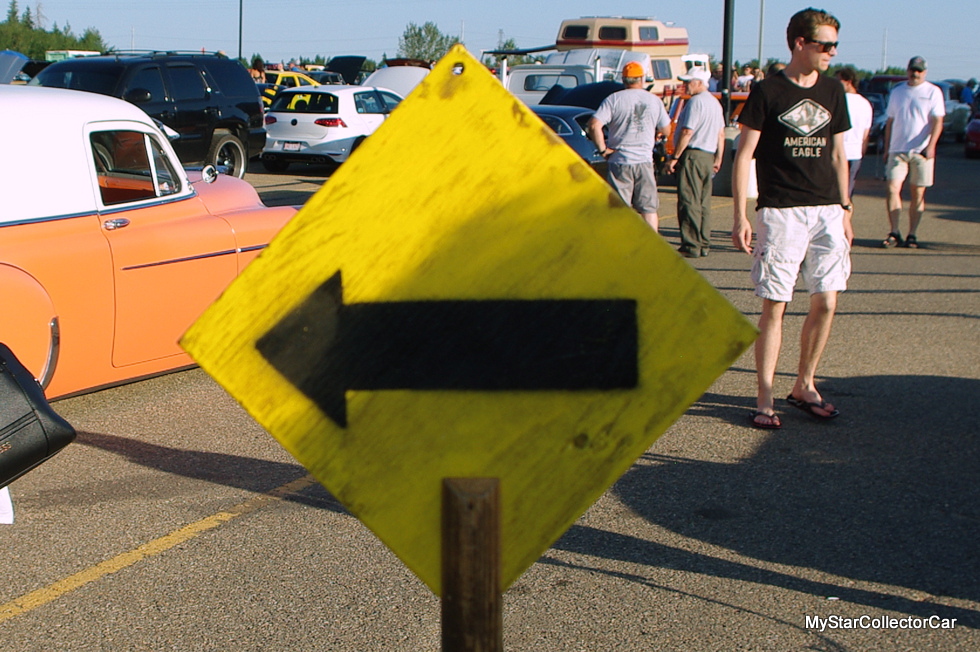 The boys also had to check the gas gauge because it was over the rear bumper so they'd put the top down, lean out to read it and tell dad what he needed to know.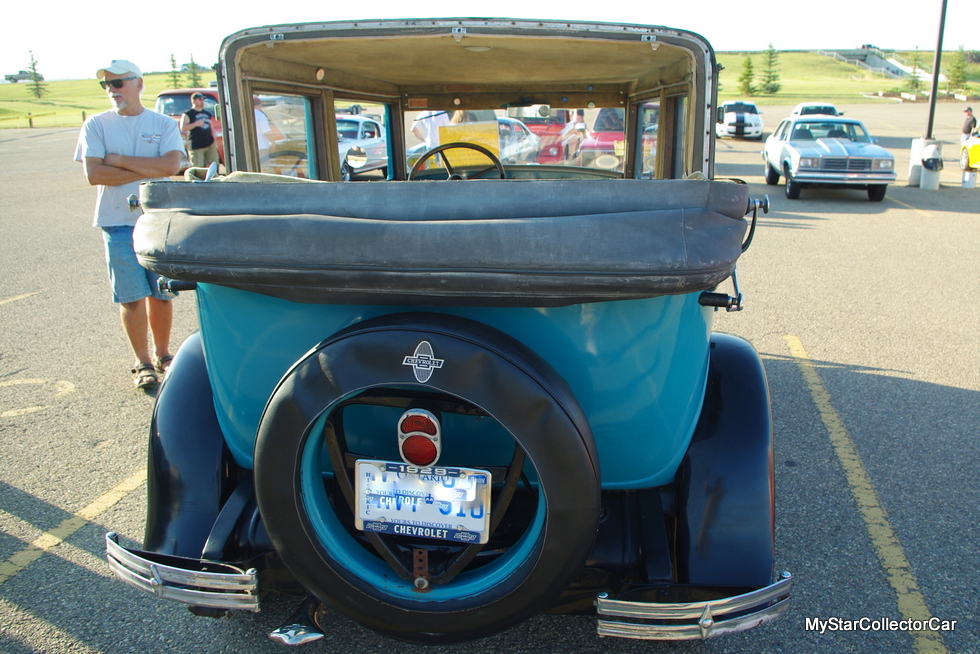 There was a standard canvas water bag on the front of the car and Paul's dad added fog lights but they were basically flying without a parachute back in 1967. There's a lot of heat from the engine in the cab, there's no AC, no radio and definitely no TV in a '29 Chev but for Paul and his family this was the adventure of a lifetime.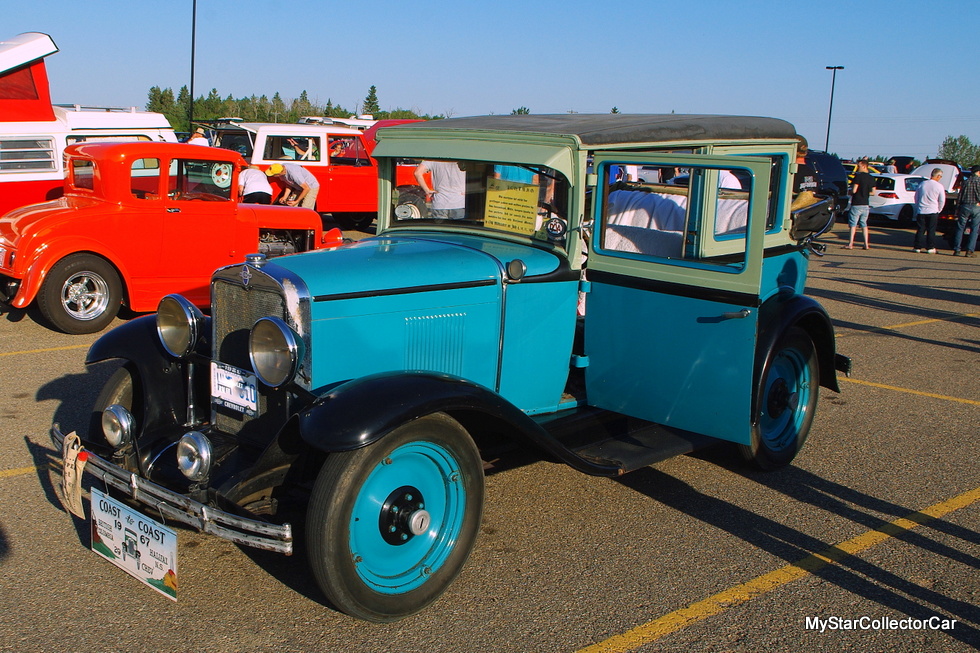 Paul doesn't need pictures to remind him of that incredible road trip from 50 years ago—he just looks in his garage.
Jerry Sutherland