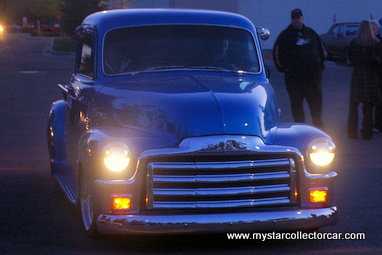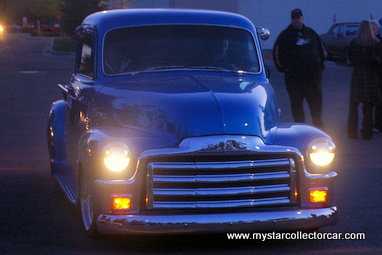 Larry Robinson is a true car guy whose wife Joan isn't the punch line of an old joke-she really does understand him.
'That's why she bought him a 1954 GMC pickup for Larry's 50th birthday in 2004.'
The math was simple: 50-year-old truck for 50-year-old birthday boy.
What's less simple is that his wife is one of those rare women who not only endorsed her husband's old car hobby; she actually opened the garage door and dropped off something he'd always wanted.
Think about it–when most guys are presenting cases to their brides that would make Supreme Court hearings look like a Grade 2 class debate to justify an old car purchase Larry gets one as a milestone birthday present-from his wife.
Larry is a first class mechanic so he finished off the details on the old work truck. Joan instinctively knew that the truck had to have some of Larry's sweat equity to truly make it his own but it also couldn't be a major restoration project. Years of working with him in their family-owned automotive repair business had taught Joan that time was money.
On the other hand Larry wouldn't feel 100% ownership of an old classic that he didn't turn a wrench or two on as part of the commitment. She nailed it –this '54 GMC has a new heart (Larry is still running on his original) with a new Chevy small block and upgraded front end. Larry put it together in his not so spare time and now this great 50th birthday present takes Larry and Joan to local car shows and on the occasional weekend drive.
Joan is one of those incredibly rare wives who really understands the intricacies of the old car hobby as it applies to her husband.
He's got the perfect 50th birthday present to prove it.
Jerry Sutherland @mystarcollectorcar.com