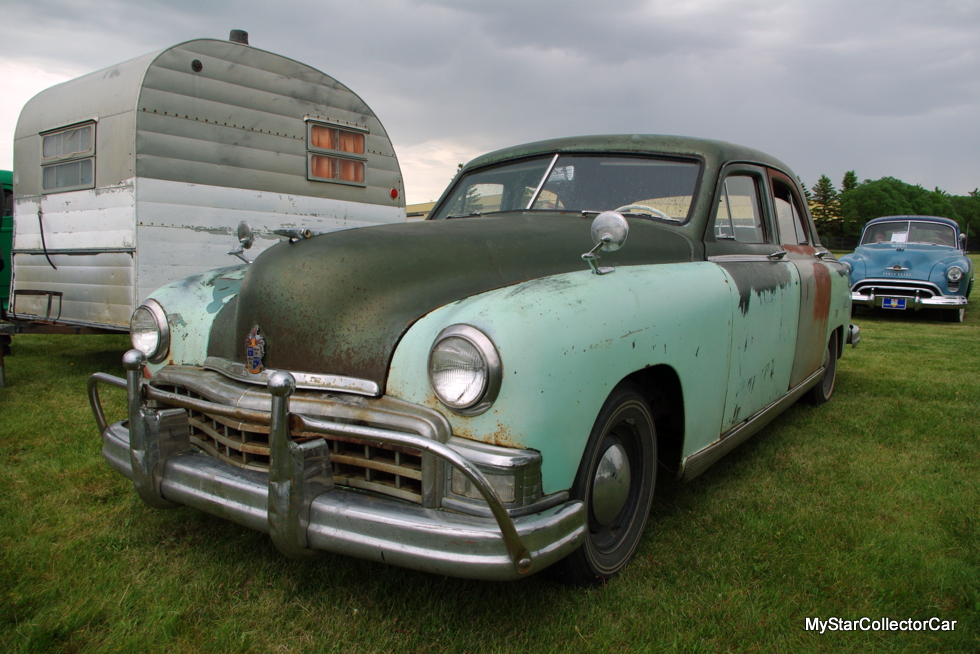 Most car guys are like proud parents of an honor student because their old iron is their pride and joy.
Get them talking about their classics and you'll hear nothing but glowing tributes about their beloved old friends.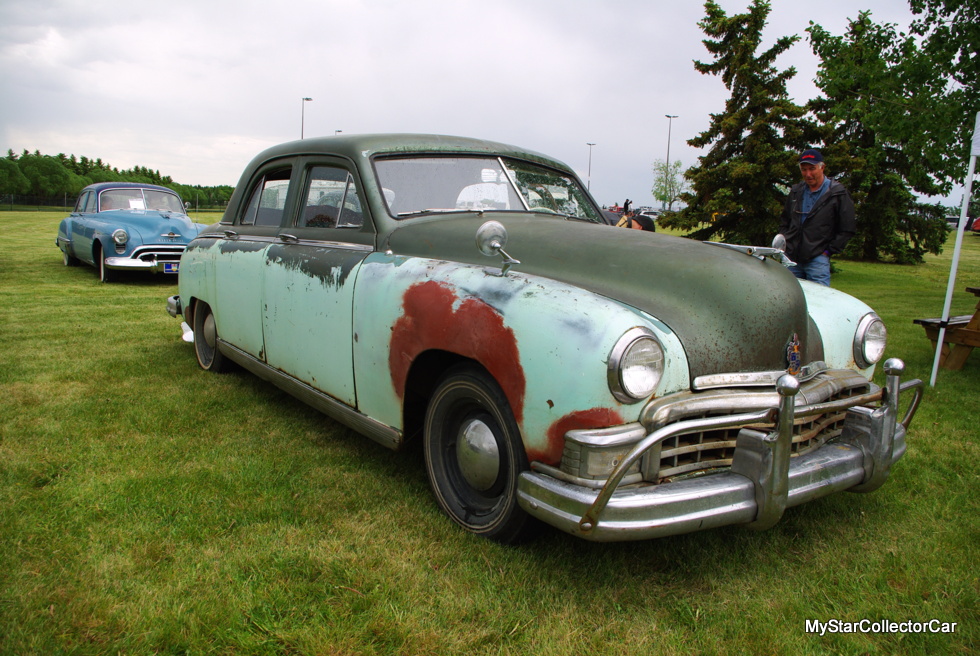 That's how things work with most owners but the hobby is full of guys who have their own approach to life and this philosophy migrates into their projects. Scott Newstead is definitely a guy who cuts his own swath in life—that's why he calls his 1949 Kaiser-Frazer 4-door sedan a "piece of sh** daily driver".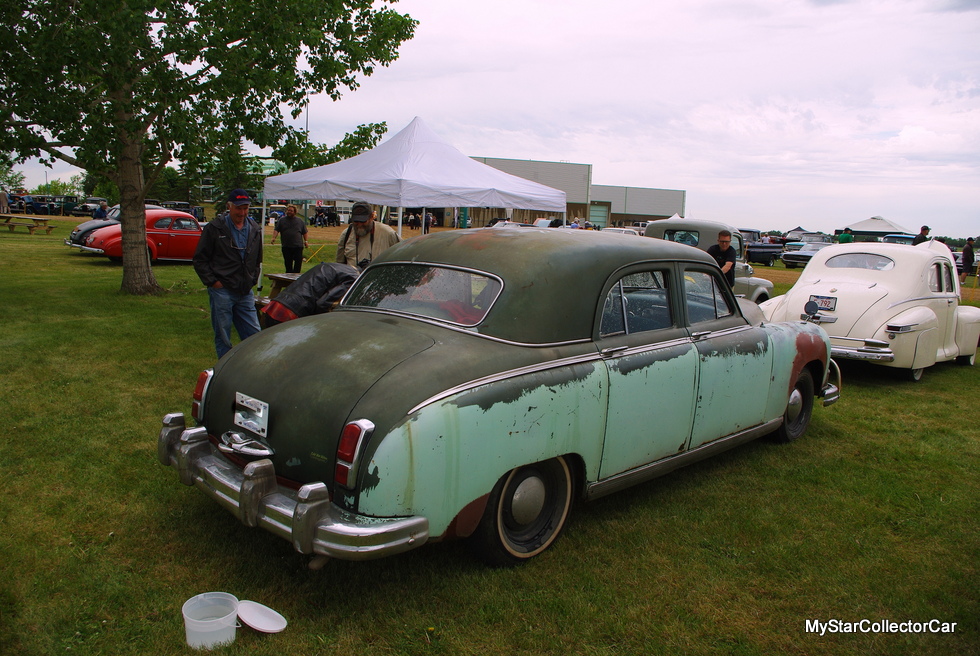 That description may sound harsh but it helps to understand how Scott looks at the hobby. He has a YouTube show called "Cold War Motors"—it's hard to pin down the theme but basically he puts cars that have "no right to be back on the road back on the road". The best part is he walks viewers through the process.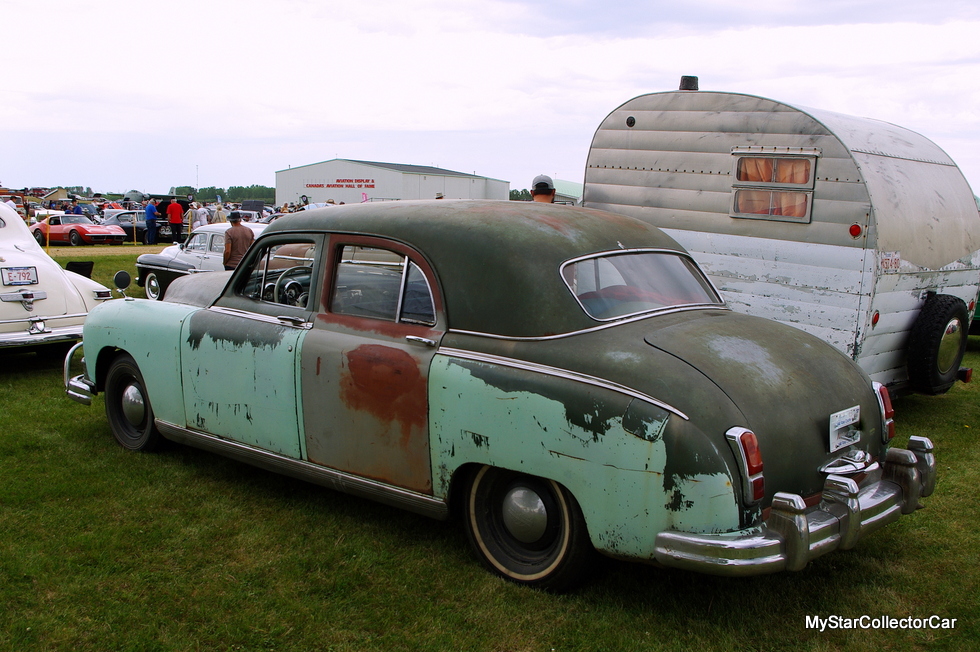 This '49 Frazer is a great example. Scott called it, "a car I swore I'd never own" because he hated it even when he was a kid. He thought it was a "very, very ugly car" back then and he hasn't softened his stance but it Scott did believe it deserved a future.
Scott said the car had a "very sketchy past" and probably bounced around a number of junkyards before he found it. He said there isn't a piece of the car that doesn't have some sort of damage but this is part of the Cold War Motors fleet (Scott calls it a 1:1 scale diorama of an abandoned 50s era car lot). If it's on the lot eventually it's given a new life—in some cases.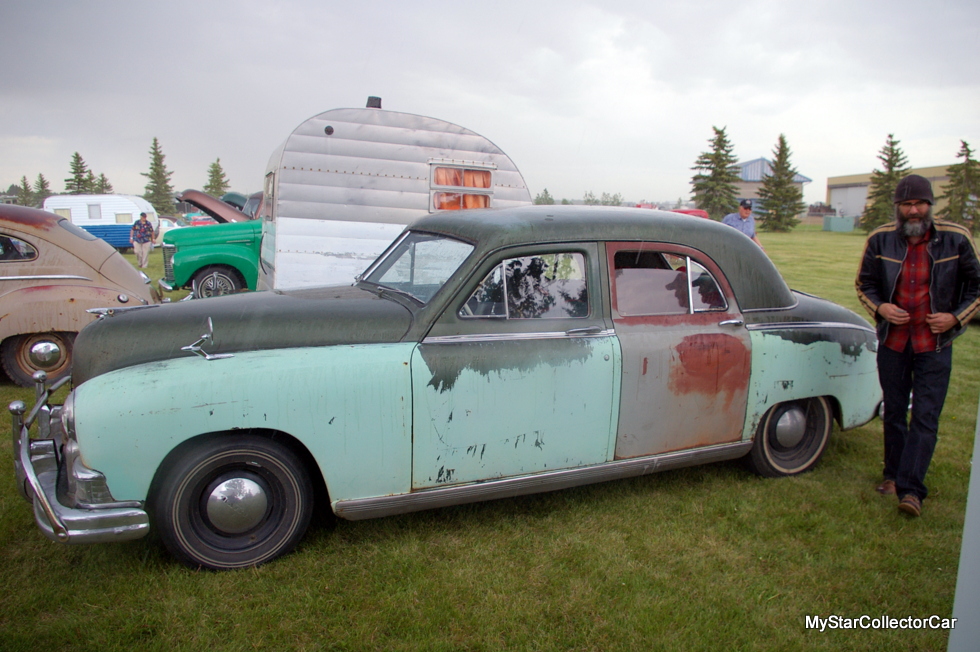 This Frazer was not only given a new life—it's been given a new life as a daily driver. The only reason is was given a chance is because it "had good floors".  Scott wanted to take the car to a point where it "looked like it came off the showroom floor…70 years later".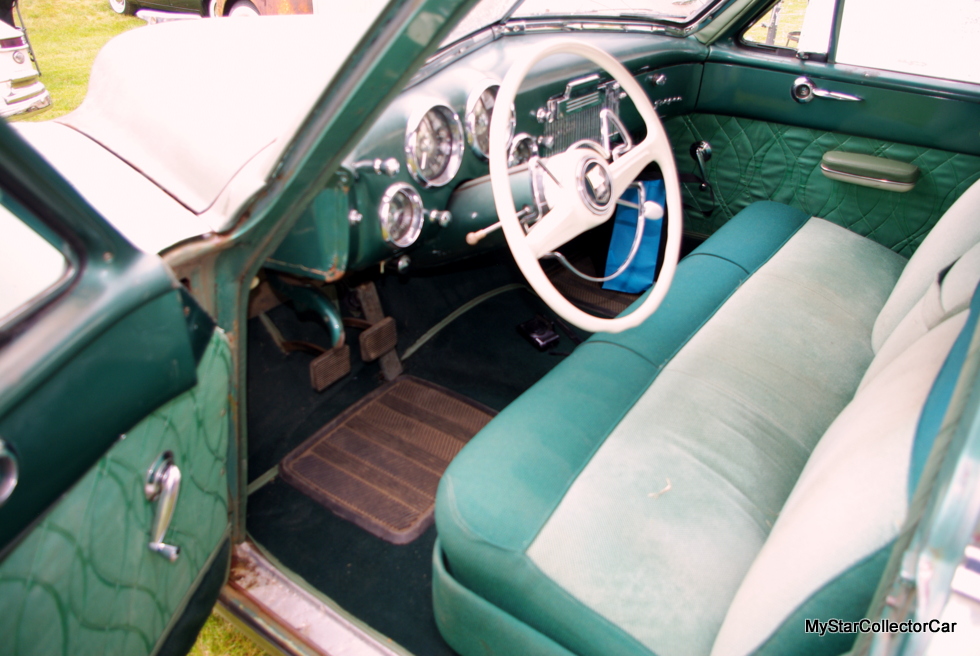 He said the Frazer was "cobbled together in the 60s then painted this horrible two-tone" but it lives on in 2018 thanks to the creative talent at Cold War Motors.

Scott isn't afraid to use his massive car crop as a parts department so the bumper guard came from another car around the same era so everything matches in terms of wear and weathering. This is the kind of attitude you'll see at Cold War Motors because nothing is out of place on the period correct side and everything fits if it came from the same basic decade.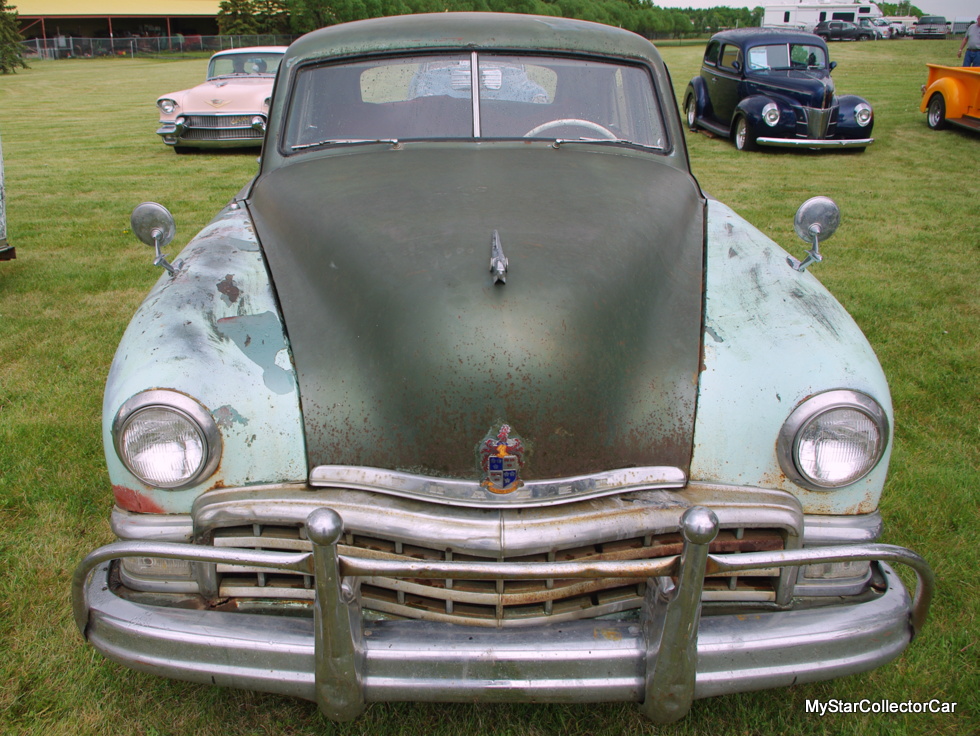 The rear driver's side door came from another donor so the fit is good but nothing else matches. Scott is okay with that because Cold War Motors is a function over form repair shop. The results aren't pretty—Scott said the Frazer is like "the ugly kid who got punched in school".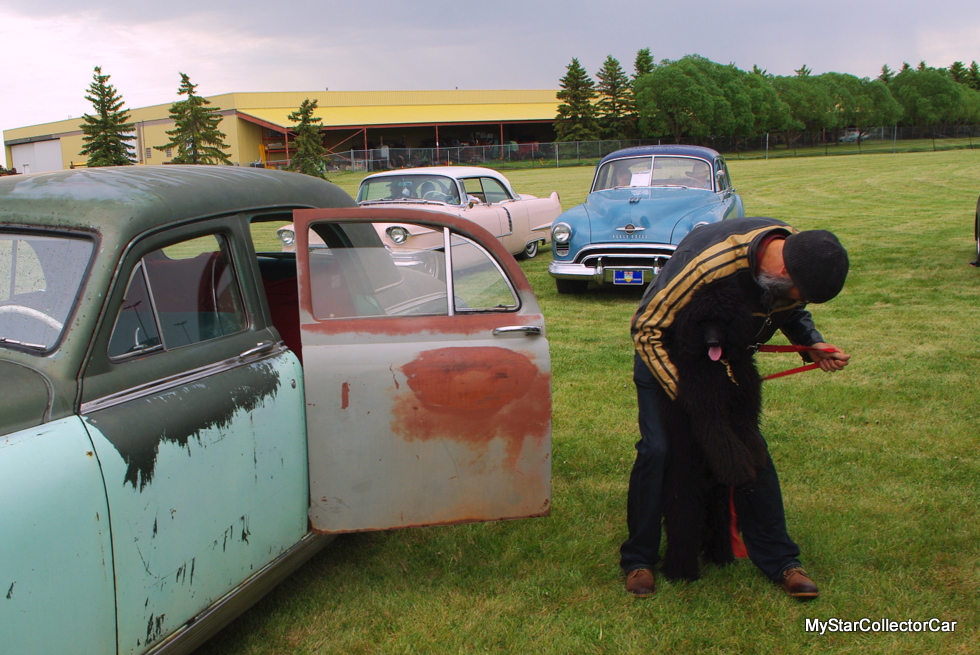 There's a method to Scott's madness because he does own what he calls "good cars" but cars like this give him nothing to worry about. You can drop a wrench on the fender with no consequences or take it to a Safeway parking lot with "no worries about door dents or little old ladies driving into it" so it's a worry free daily driver.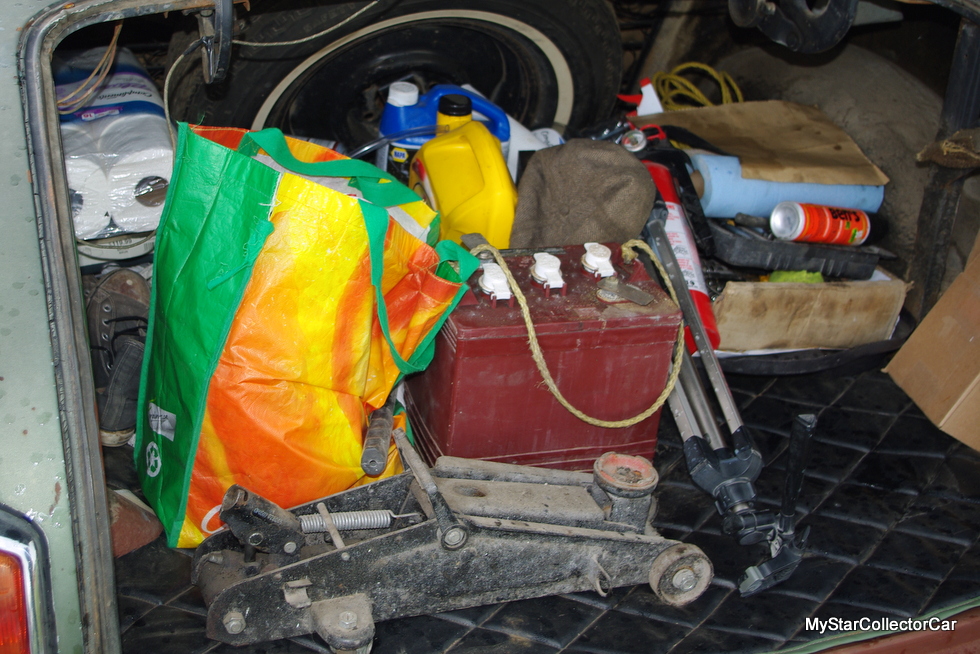 Scott definitely doesn't pound on this old Frazer because he knows every day is a borrowed day with a reclamation project. This old brute does light duty, short runs at a leisurely pace—the overdrive keeps the rpms down and that's a good thing because Scott said he "hears a little knock" so he's not breaking speed limits.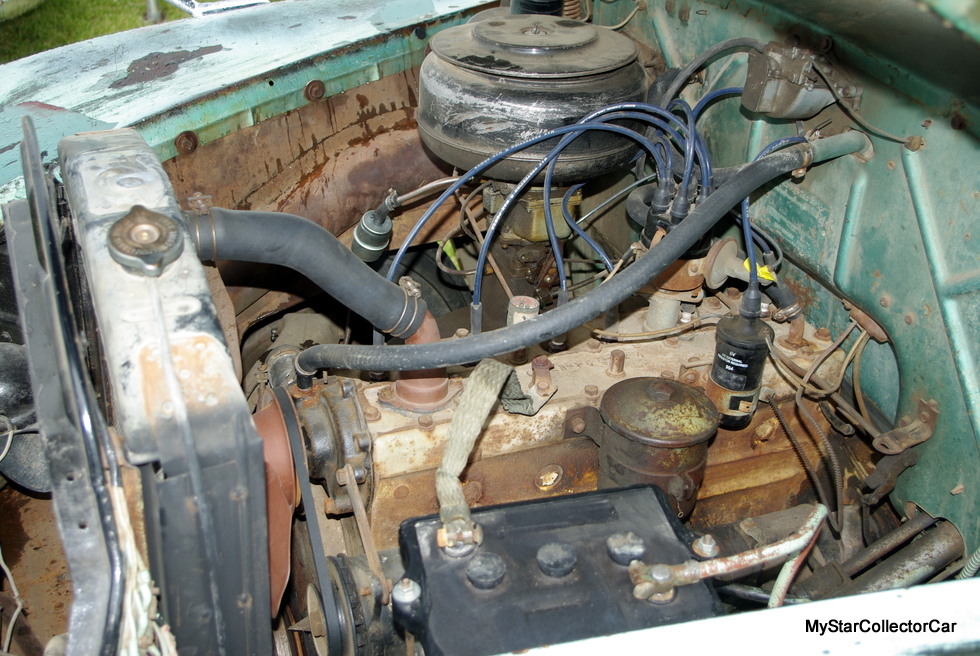 In the end, the moral of the story at Cold War Motors is that some cars get saved even if they're an ugly piece of sh**.
By: Jerry Sutherland
Jerry Sutherland is a veteran automotive writer with a primary focus on the collector car hobby. His work has been published in many outlets and publications, including the National Post, Calgary Herald, Edmonton Journal, Ottawa Citizen, Montreal Gazette, Saskatoon StarPhoenix, Regina Leader-Post,  Vancouver Sun and The Truth About Cars. He is also a regular contributor to Auto Roundup Publications.
Please re-post this if you like this article.