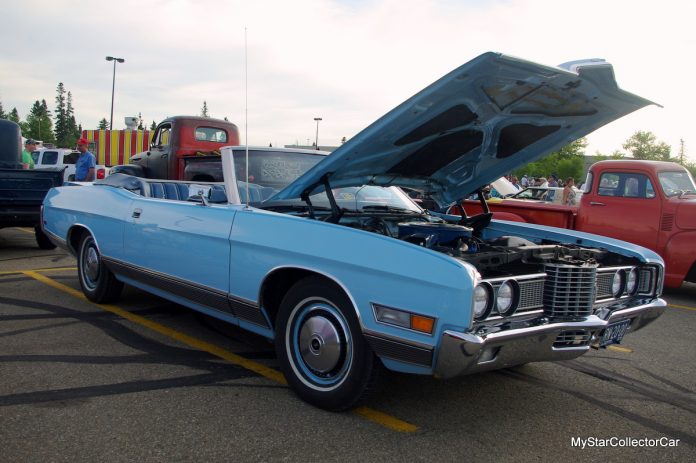 Full-sized convertibles from the 1970s had a high casualty rate for many reasons.
Many of them were built during a recession and that is lethal to quality standards.
Another reason is the smog-era stigma attached to most 70s iron if it doesn't have Cuda or GTO on the name plate.
Despite the odds, this '72 Ford convertible easily survived the sensational 70s.
Ernie Bakke is the current caretaker of this incredible car and the story begins, like most old car narratives – in the past.
He explained: "I had one in '72 but it was a 2-door hardtop Brougham. Got rid of it but I always wanted another one. The other thing is, my Grandfather was a Ford mechanic".
Ernie found the car the 21st century way as he recalled, "I found it online in Virginia. I took a real chance on this one even though I asked a lot of questions I was still wondering what it would be like when I got it".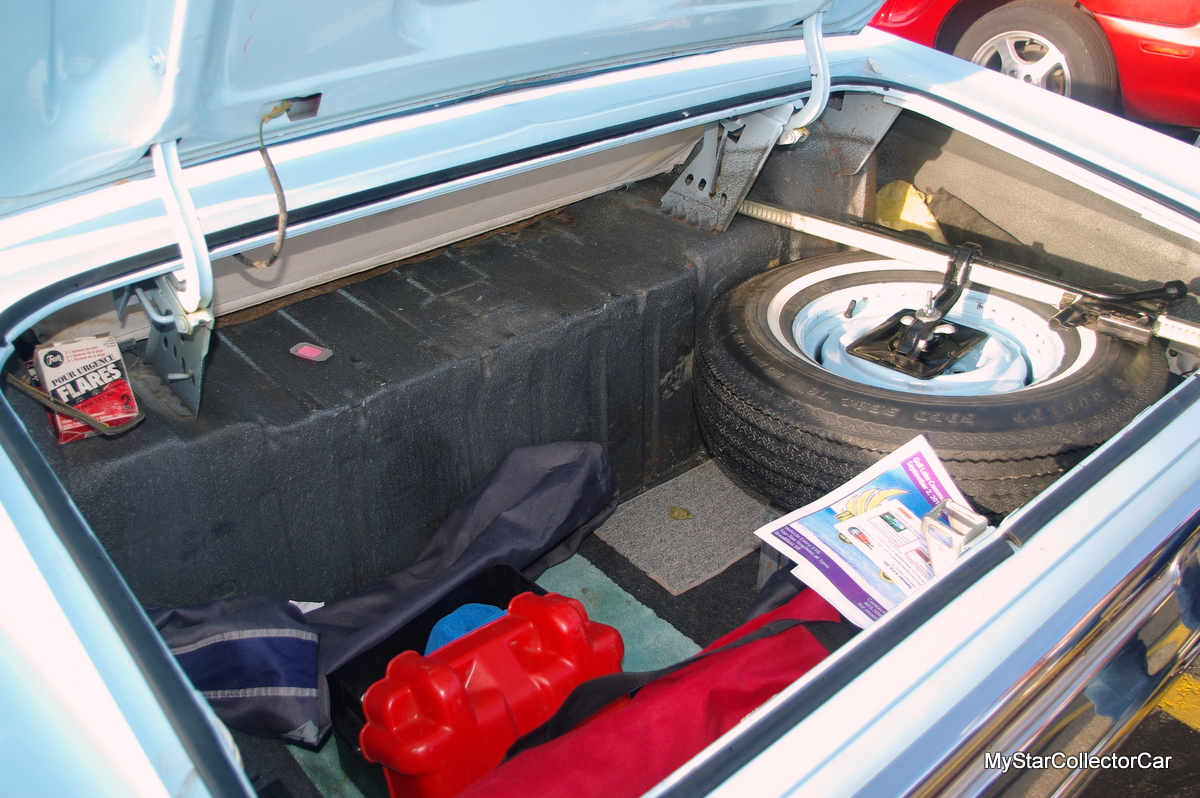 The car is an incredible example of a survivor: "It's got 20,000 miles, it's still got original paint and the top is original and all the glass is original plus it's pretty rare because this is blue on blue and most of them were white interiors. I wish I knew more about the history of this car but whoever had it definitely looked after it. One of these days I'm going to do more research on this car".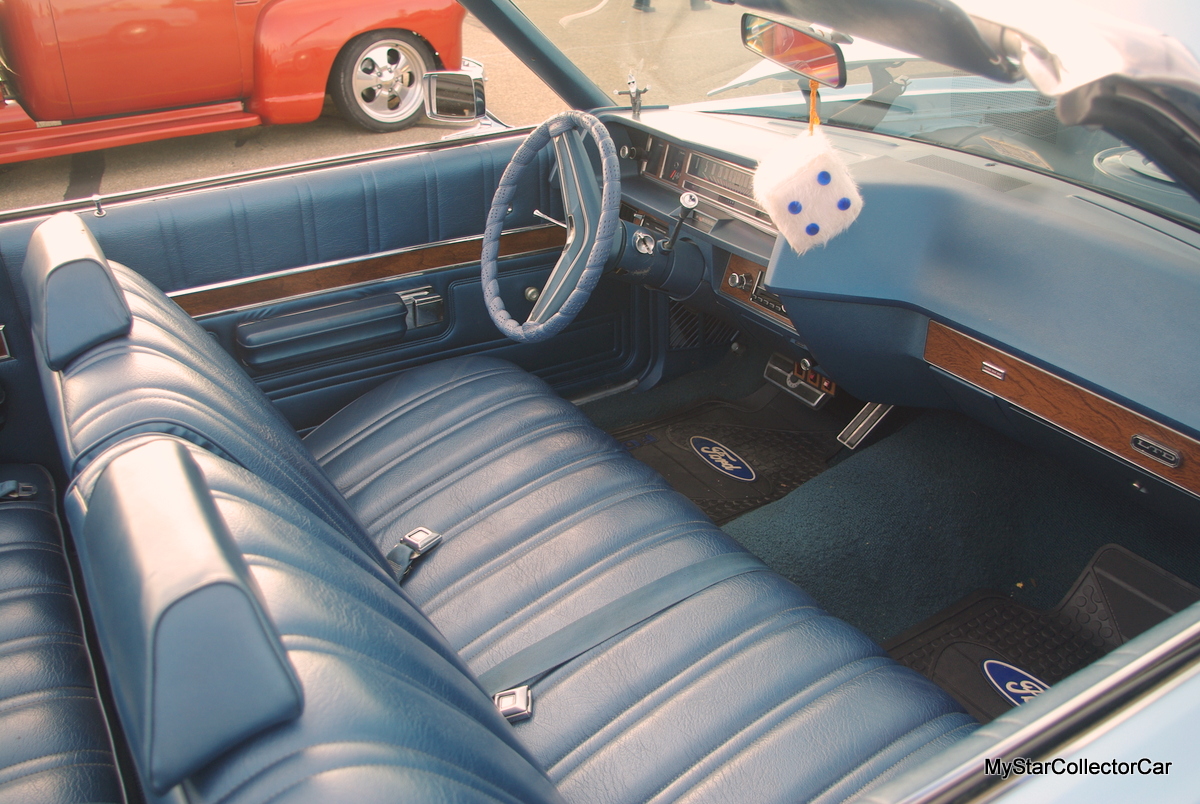 The other rarity is found under the hood and in the lighting: "It's a 429 and they were originally rated at 378 horsepower but after '71 they went down to 210. The other thing it has is turning lights when you go around a corner and that was a pretty rare option. It's an undercoated car so there's a little overspray too".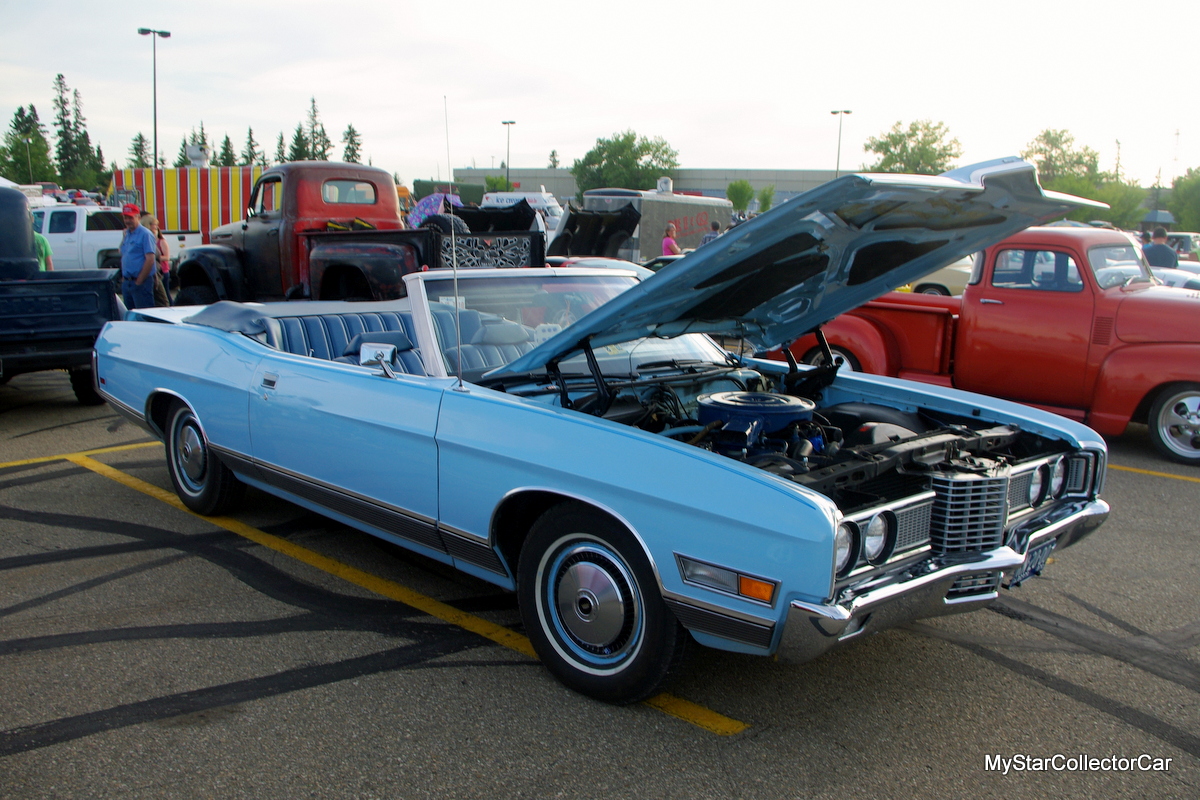 Despite the low mileage, this old Ford had a few problems but Ernie was up for the challenge: "One was a rear seal plus I redid the brakes and replaced the hoses and put new calipers on it but the pads were still good and it's got new shocks. I fixed the heater controls and put in a new solenoid plus I put on dual exhausts".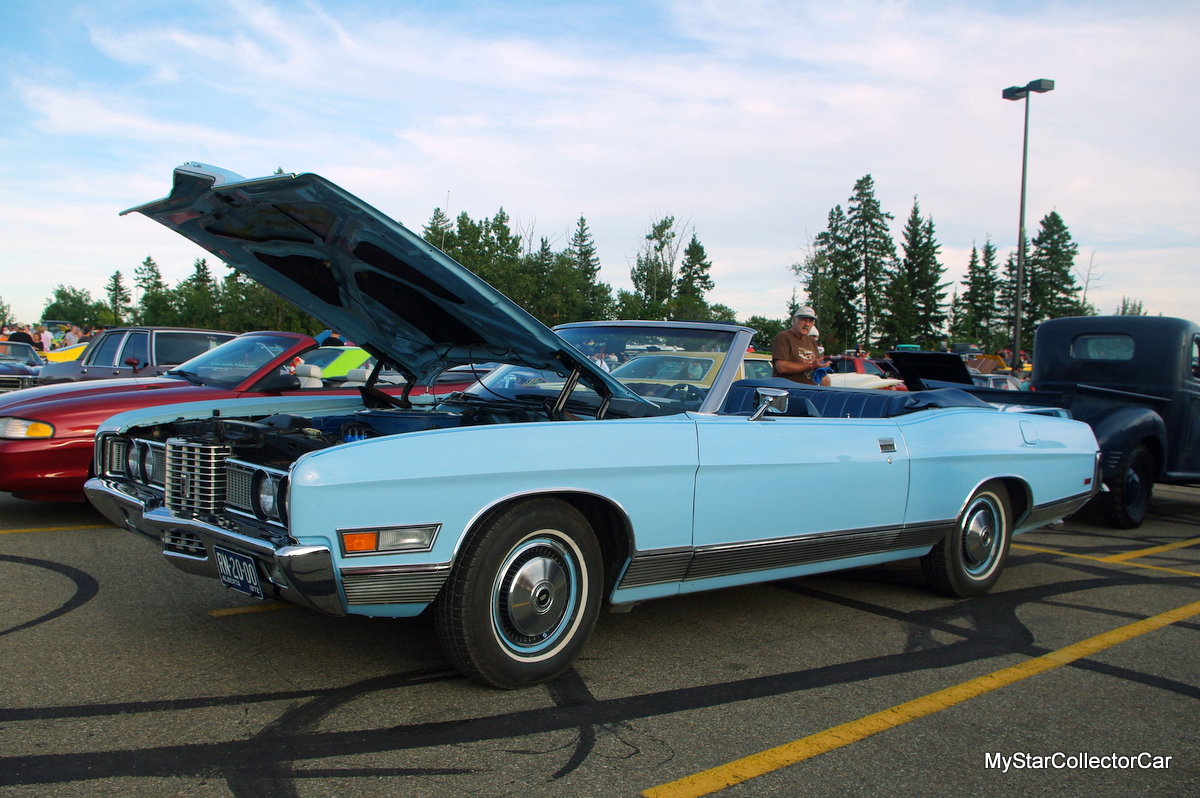 Ernie had another reason to work on this '72 Ford, "It's good therapy, I work on it in the garage and my brother helped out too".
The main reason most guys buy cars that remind them of the past is to recreate the experience behind the wheel and Ernie is no exception: "I don't drive it much but when it gets cold this car goes straight into the garage. It never sees rain either so the top stays down all summer".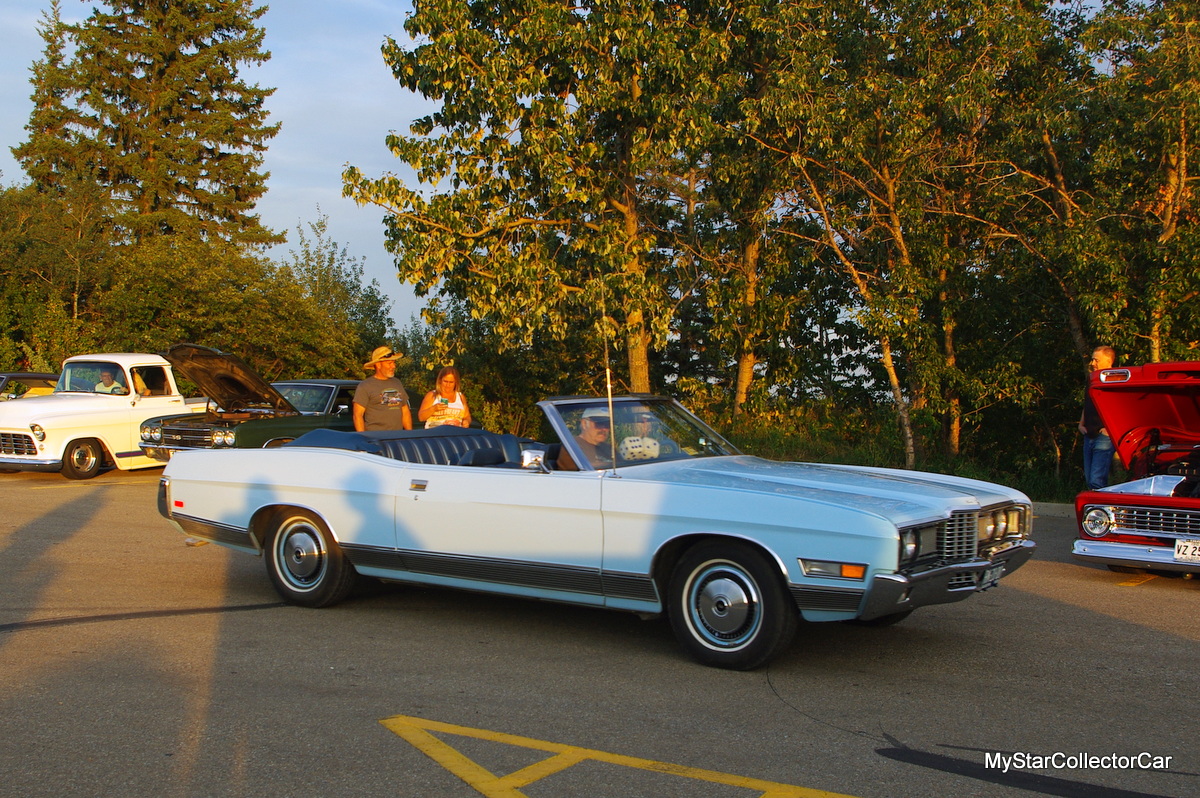 Ernie bought this '72 Ford because of a personal connection, so there's little surprise that he's added some personal touches to the car: "I had a stack of plates and that '72 plate on the front is either my mother's or my stepfather's".
The other connection is obvious: "I had my grandfather's big dice so I had them threaded and put on the car as a tribute to him".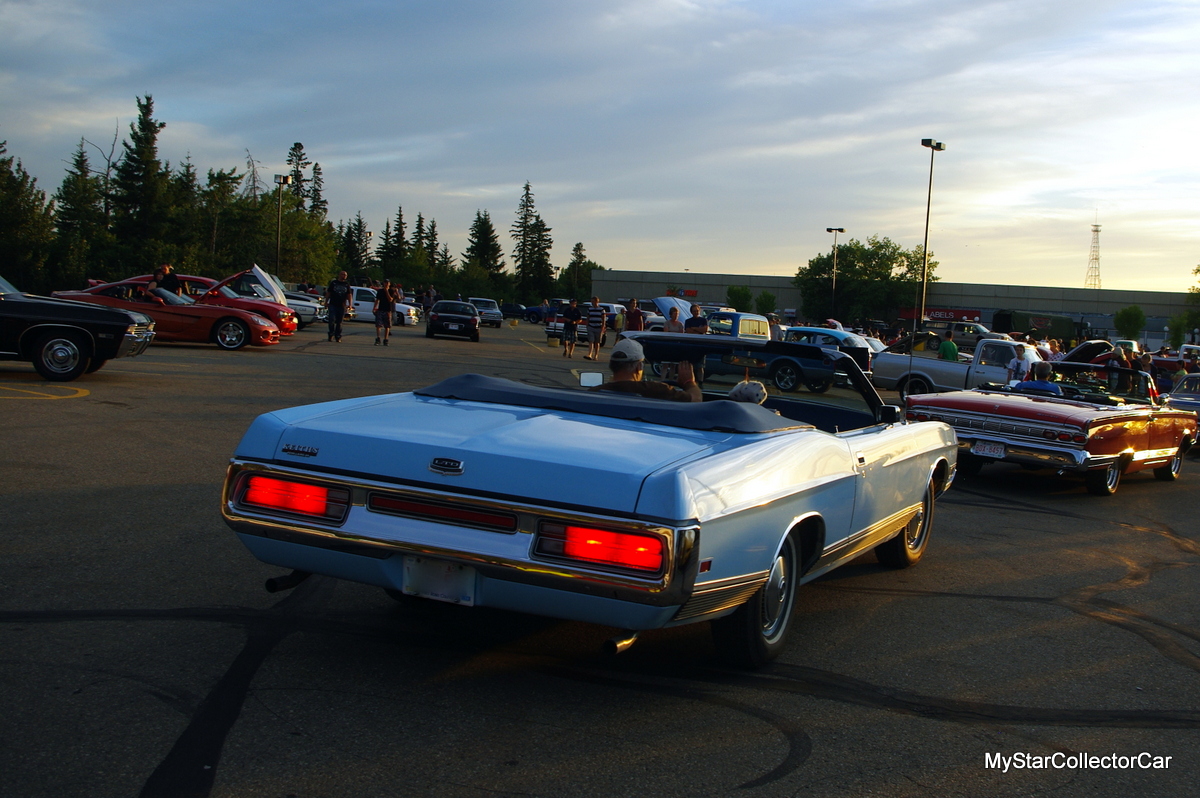 The personal side of old iron is priceless.
Jerry Sutherland
CLICK HERE to Like us on Facebook
CLICK HERE to Follow us on Twitter
CLICK HERE to Follow us on Pinterest
.