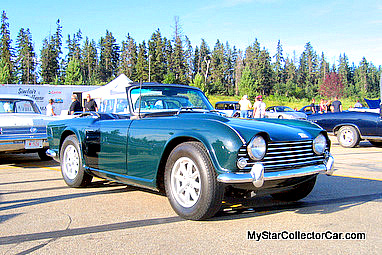 Kevin Lachance was a young guy on a mission in the early 80s.
It was actually pretty uncomplicated and highly typical of any guy in the adventurous phase of his youth: he wanted to have fun.
Plus he wanted to have fun traveling to other regions of fun.
His early mission was ownership of a babe magnet type sports car and his search ended when his brother found a 1968 Triumph TR250. It was clearly the beginning of a beautiful friendship for Kevin and his Triumph.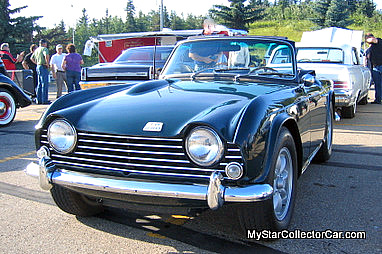 One of Kevin's early summer fun zone adventures required a trip through the Canadian Rockies into the legendary Okanagan region of interior British Columbia. This hall of fame Canadian tourist area is a region of blazing heat, big lakes and some of the finest female beach inhabitants on the planet.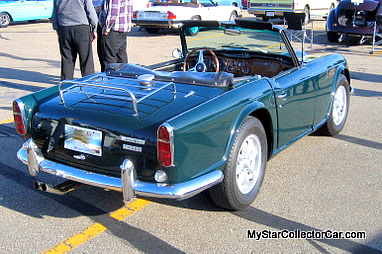 Kevin arrived in style behind the wheel of his TR250 many times during the important misspent youth portion of his life. However, eventually a young guy becomes an older guy, and his priorities begin to change.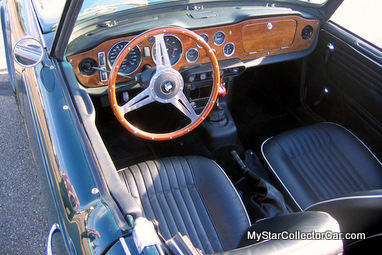 Wild weekends in a resort party zone begin to have less appeal and guys start to choose less strenuous hobbies in the summer.
The one thing that never changed in Kevin's case was his ownership of his TR250. It was a great way to spend time behind the wheel during the summer season then-and now.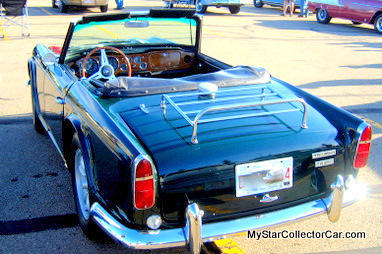 Kevin is an accomplished tradesman, but not in the automotive field. He was able to handle the mechanical side of his car, but he deferred to what he called "a couple of back alley guys" for the first two facelifts on his car.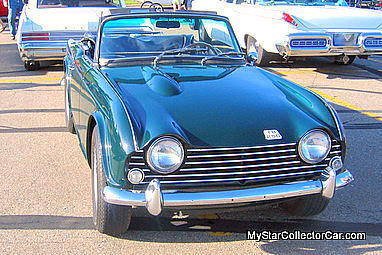 The third and final restoration was performed by a pro- and it shows on Kevin's car. His Triumph is an eye-catching British racing green beauty that looks like it just left a showroom.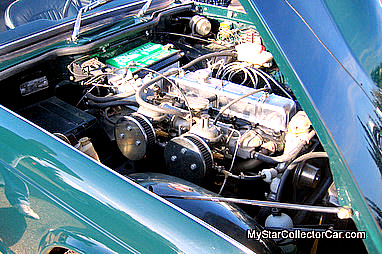 Kevin pointed out that "it would have been cheaper to buy another car-but it would not have been that car"-his car from those crazy hazy summers of his youth. His statement makes perfect sense in the car guy code of conduct.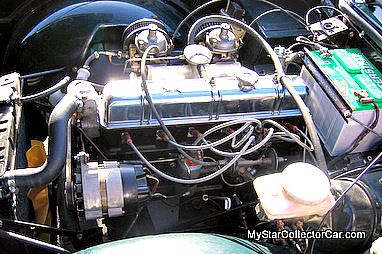 Any guy that has survived a very close call with a Rocky Mountain elk (giant deer style animal for those who don't know) in his TR250 has a lot of history with his car.
In Kevin's case it was a history well worth preserving for his Triumph TR250, and one to which he will continue to add chapters in the future.
Jim Sutherland
Many more car guy and girl stories at– https://www.mystarcollectorcar.com/2-features/stories.html