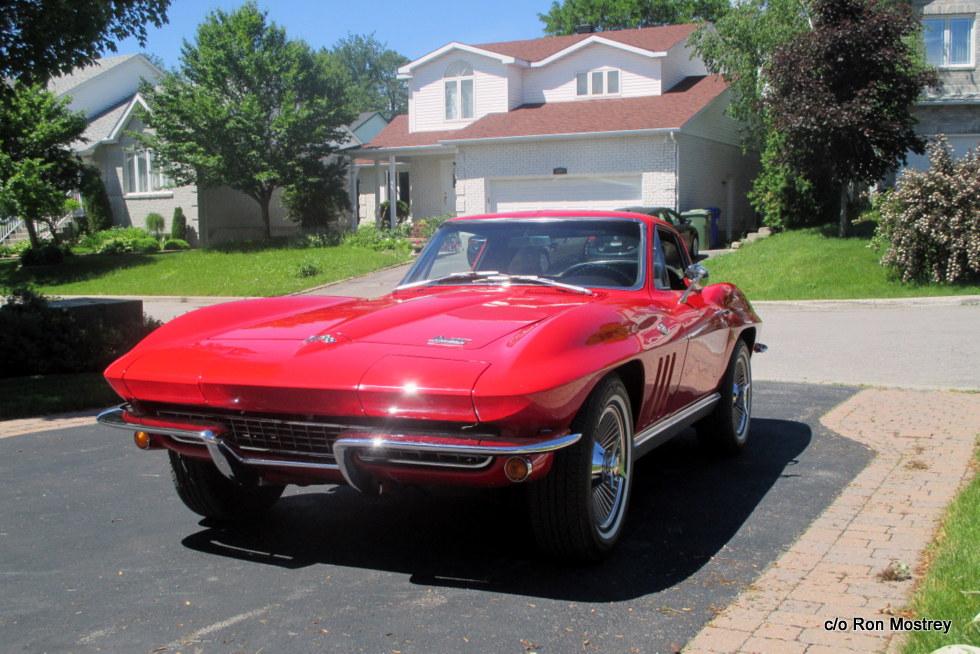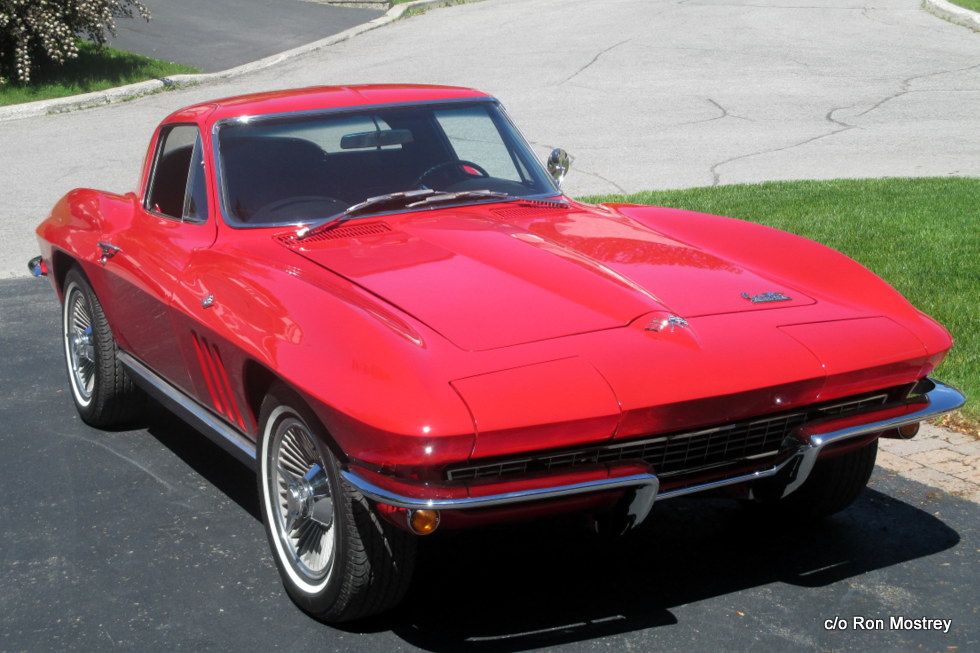 Ron Mostrey was in the early stages of his career with the Royal Canadian Mounted Police when he decided to buy a vintage car.
His preferences were either a Jaguar or a Corvette and he eventually decided to buy a 1966 Corvette after some detective work.
Ron was a Canada Customs officer before he began his police career and saw plenty of vintage vehicles pass across the border during that career.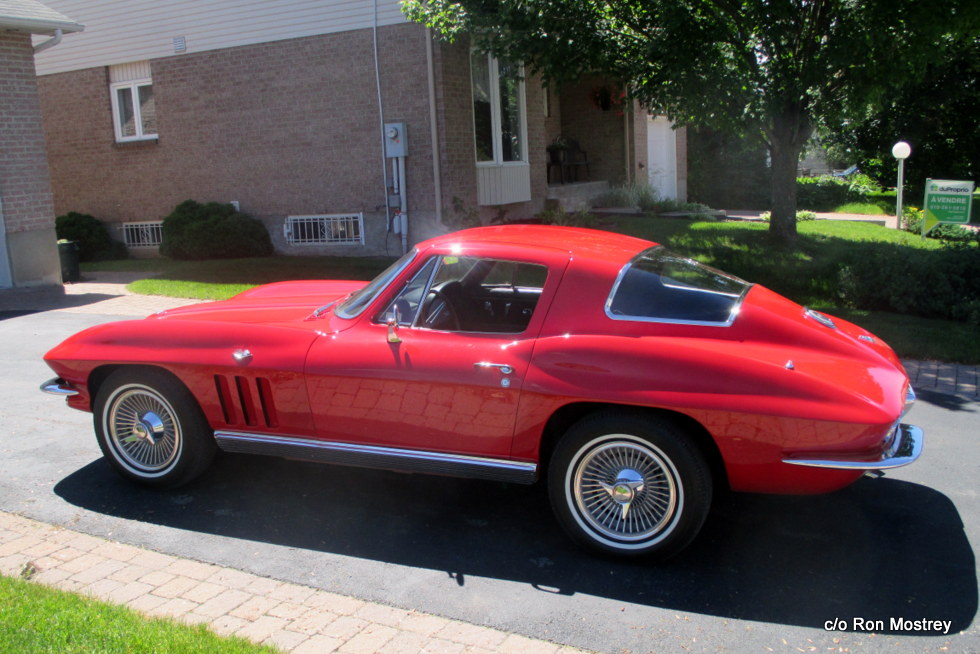 He knew the import rules in 1981 and they allowed cars over 15 years old to cross into Canada with relative ease at the time.
A 1966 Corvette Stingray just qualified in 1981 and Ron spotted one in a newspaper ad that showed the car was in Riverside, California. Ron was able to purchase the car and then he drove it back to Edmonton, Alberta.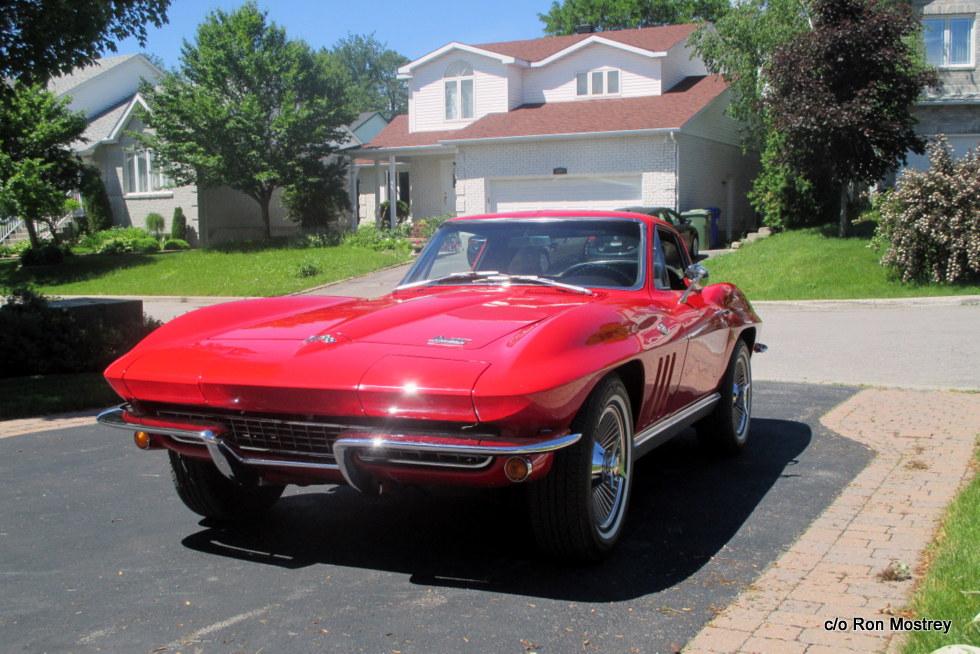 The distance between Riverside and Edmonton is almost 1700 miles on the most direct route and it would be Ron's longest trip behind the wheel of his 'Vette.

Ron's career as a Mountie took him to many different communities and he almost sold the 'Vette when he was transferred to McLennan, Alberta and thought he would be unable to find a garage for his car in the tiny northern Alberta community.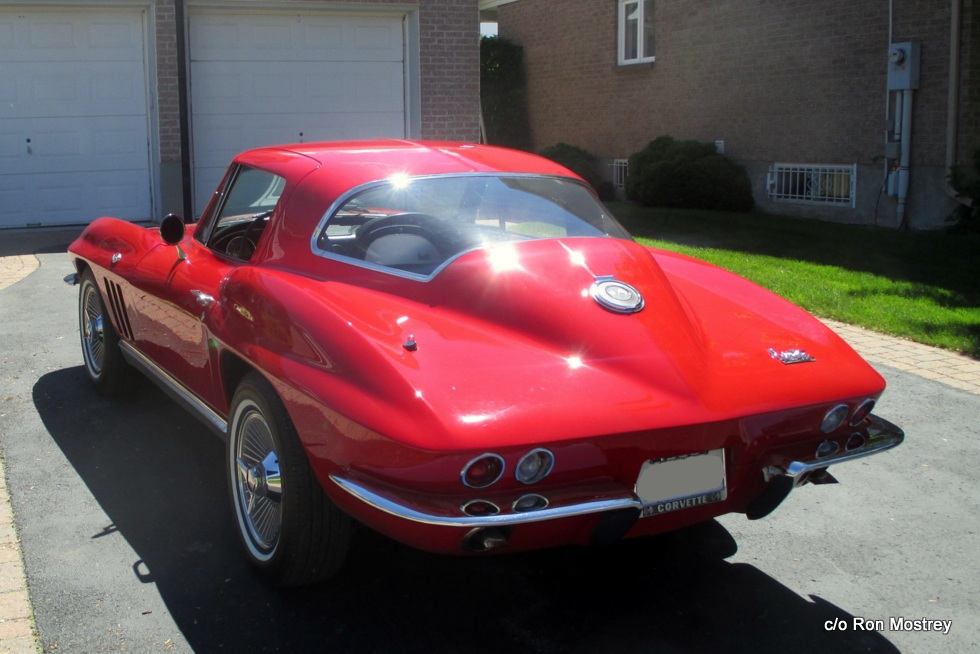 Fortunately he was able to find a garage and the 'Vette became a part of his life for the rest of his police career through many transfers.

Ron is a big believer in originality and wanted to bring his Corvette back to its original condition. He put the original 327 four-speed through a complete rebuild and then he concentrated on the body work.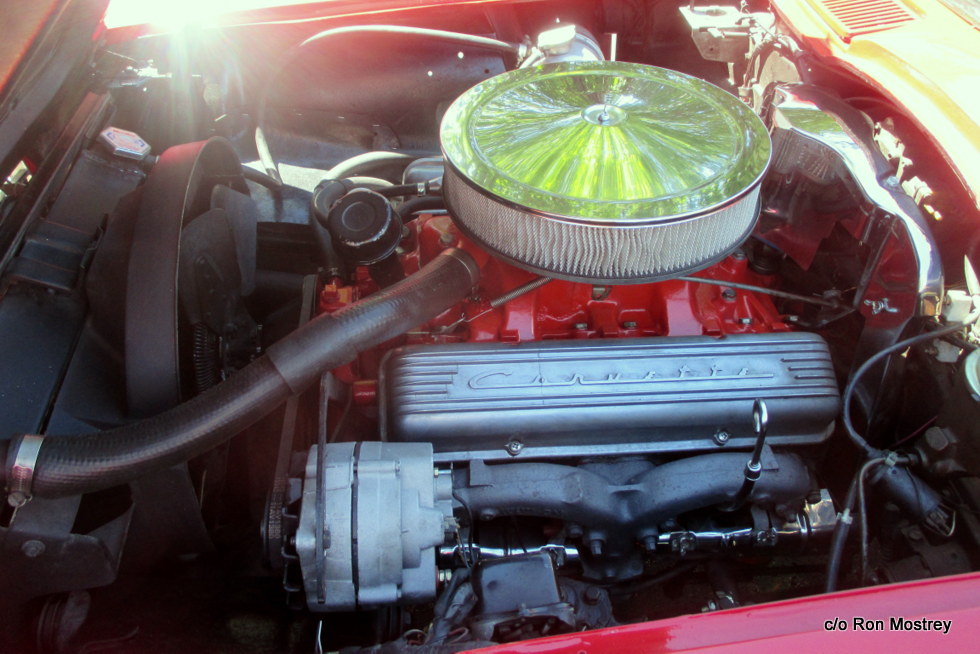 By this time Ron was retired and started to get involved with the local car club in his community. He used his investigative skills to find out who the local car guys felt were the best body guys in the area and two names kept coming up every time.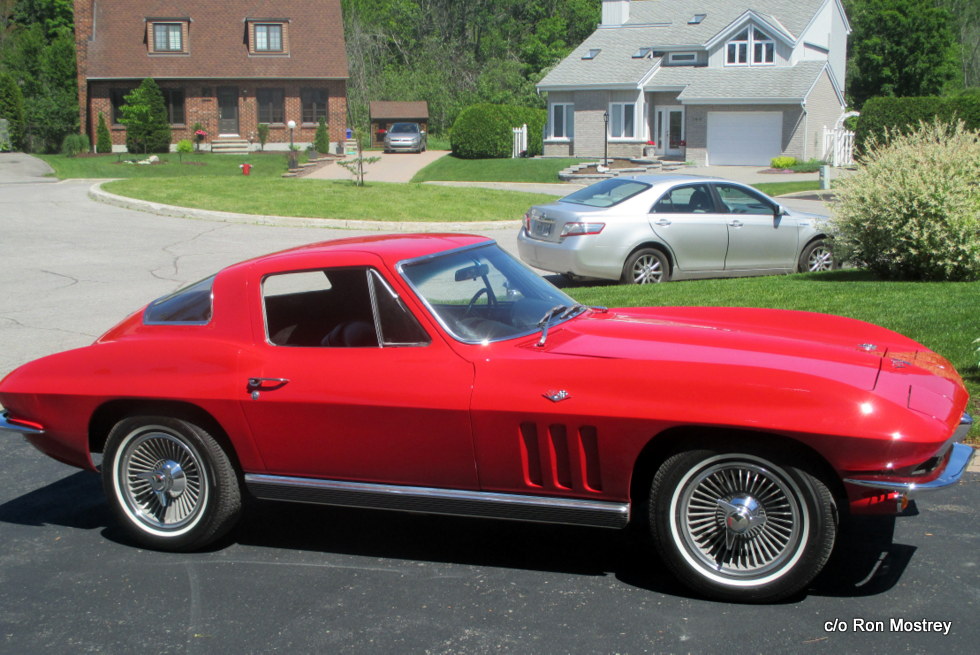 Ron chose one of them and got the guy to get rid of the extra tail light on his 'Vette to bring it back to its original two light configuration. Ron said he wanted his car "to be pristine" so he even put backup lights in place of the third lights because that was the way the 'Vette left the factory.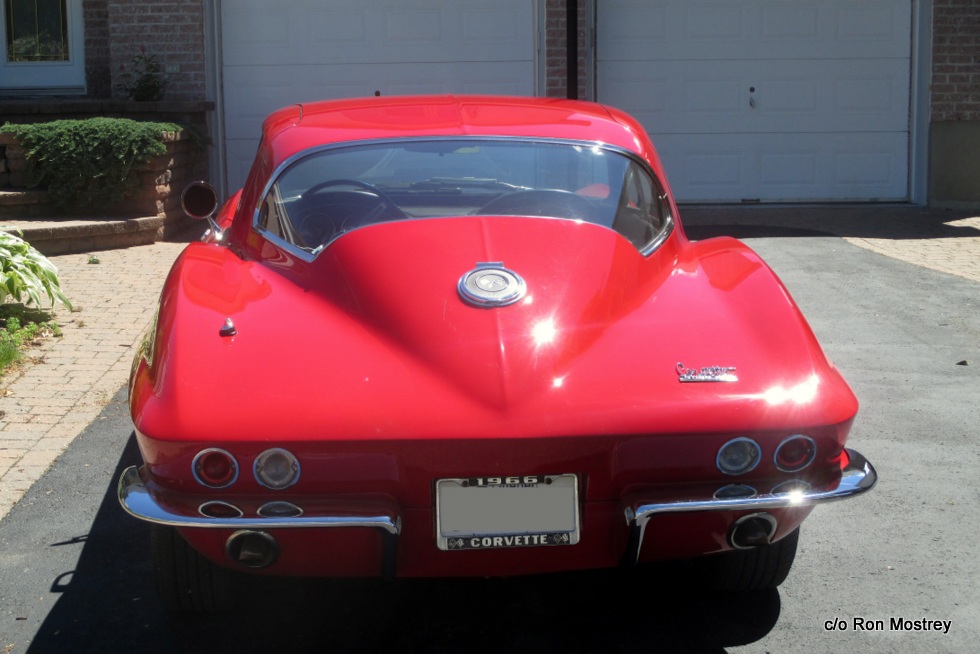 No restoration detail was missed during the process and eventually Ron brought the car back to its original just-left-the-dealership glory. The bright red Corvette is now a stunning attraction at car shows and Ron likes the way it "puts smiles on people" when they see it.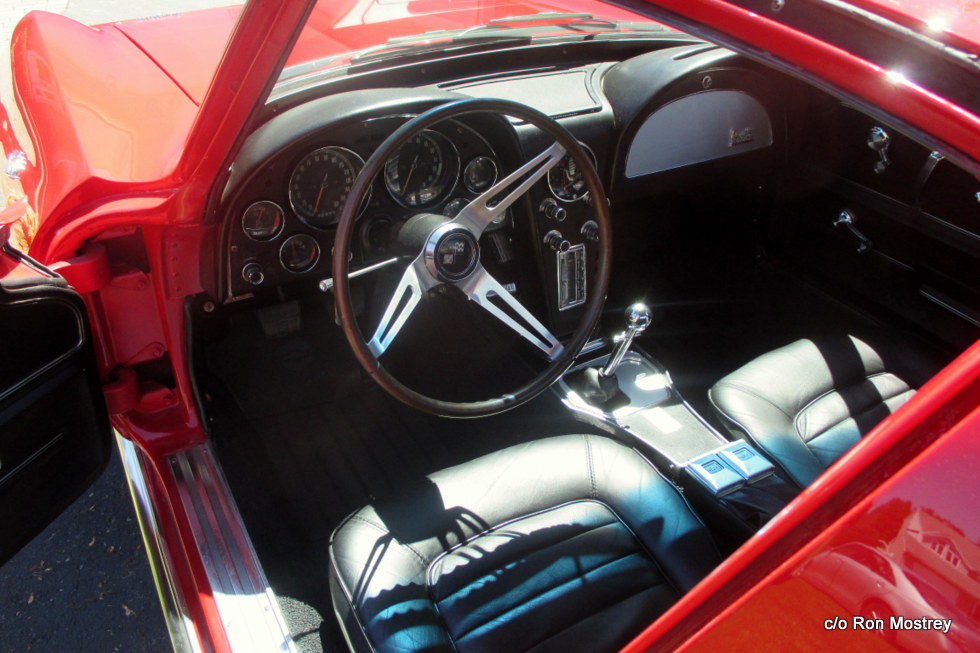 Some people ask him if he bought the car new and Ron tells them "No, I was nine at the time". But the car is a conversation piece and Ron likes the way it becomes an icebreaker whenever he takes it out on the street or to shows.
Ron acknowledges that he is a Baby Boomer and people connect with his car because it reminds them of a time in their lives when a flashy 1966 Corvette Stingray fastback was a big part of a young kid's car dreams.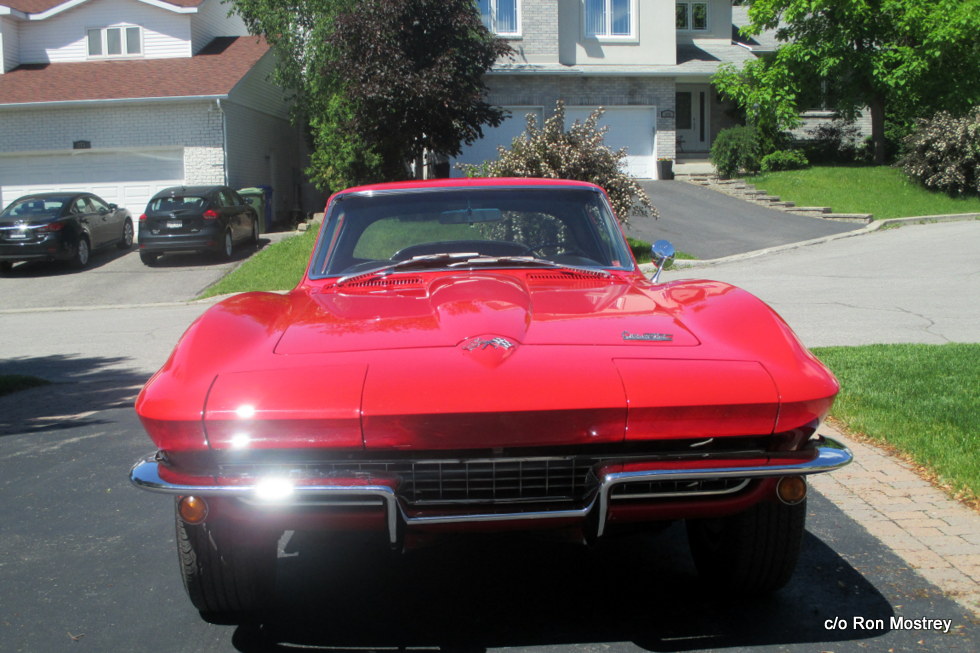 Ron gets to live that dream every day at this point in his life and he wants to share his good fortune with as many people as possible by bringing it to car shows.
It is a great post-retirement job for Ron.  
BY: Jim Sutherland
Jim Sutherland is a veteran automotive writer whose work has been published by many major print and online publications. The list includes Calgary Herald, The Truth About Cars, Red Deer Advocate, RPM Magazine, Edmonton Journal, Montreal Gazette, Windsor Star, Vancouver Province, and Post Media Wheels Section.  
*Please re-post if you like this article