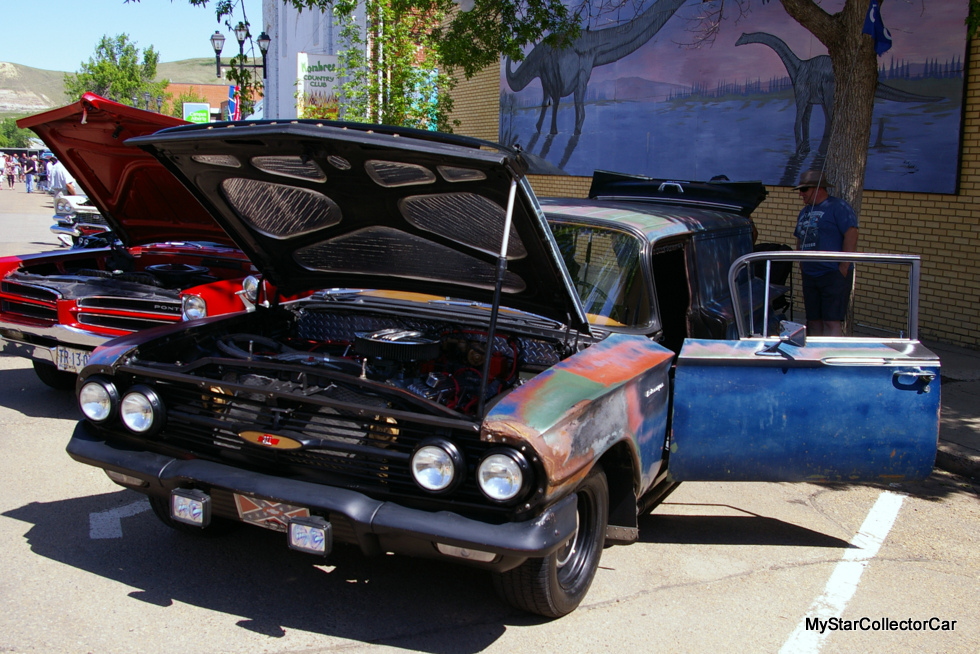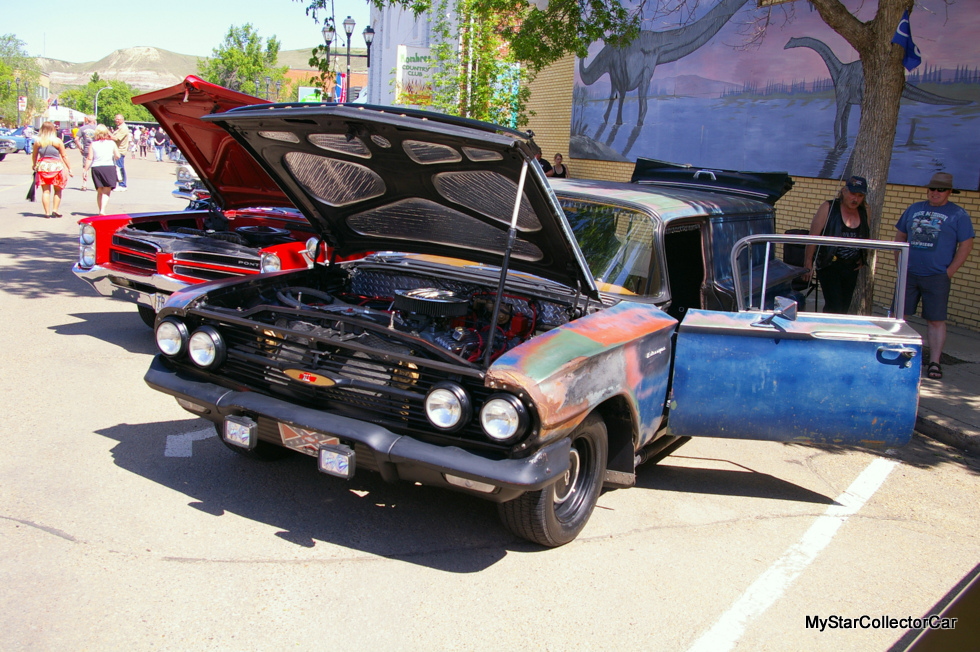 One of the more unusual rides built by Chevy in 1960 was its Biscayne Sedan Delivery model.
These vehicles were essentially station wagons built to serve as transportation for goods and services provided by everyone from florists to TV repairmen.
There were few windows in a Sedan Delivery because glass breaks and some of the loads might blow out windows if they shifted around when these vehicles were on the job.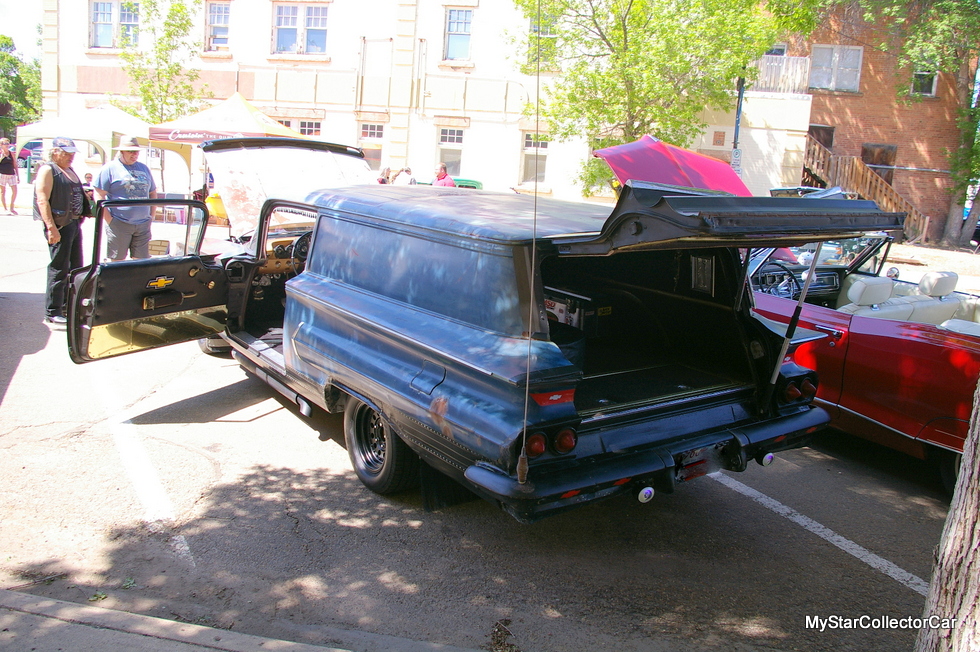 Not many Chevy Sedan Delivery wagons were built in 1960 and even fewer of them are still around in 2017. MSCC spotted a Sedan Delivery at a show and got the story behind it from owner George DuFour. George has owned the Sedan Delivery for 40 years after its last owner came up 50 bucks short on a fence job.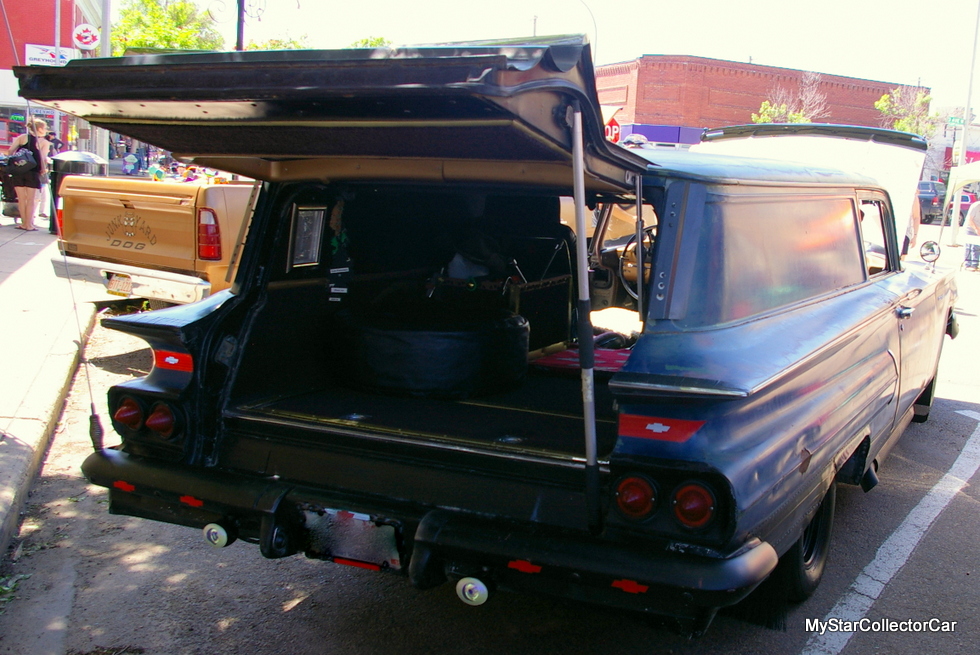 George accepted the car as a final payment on the bill and realized he has a massive rebuild ahead of him. There were weeds growing through the floors, along with many other major challenges to bring the old panel wagon Chevy back on the road.

The rebuild process was put on hold for many years while George went on with his life and formulated a game plan. The car has its original outer skin but it has undergone a frame-off restoration underneath that sheet metal.
The Chevy now has a 1981 Corvette engine that has been massaged into a 400 horsepower beast with a free-flowing headers exhaust system that "sounds real nice and has a nice rumble to it", in George's words.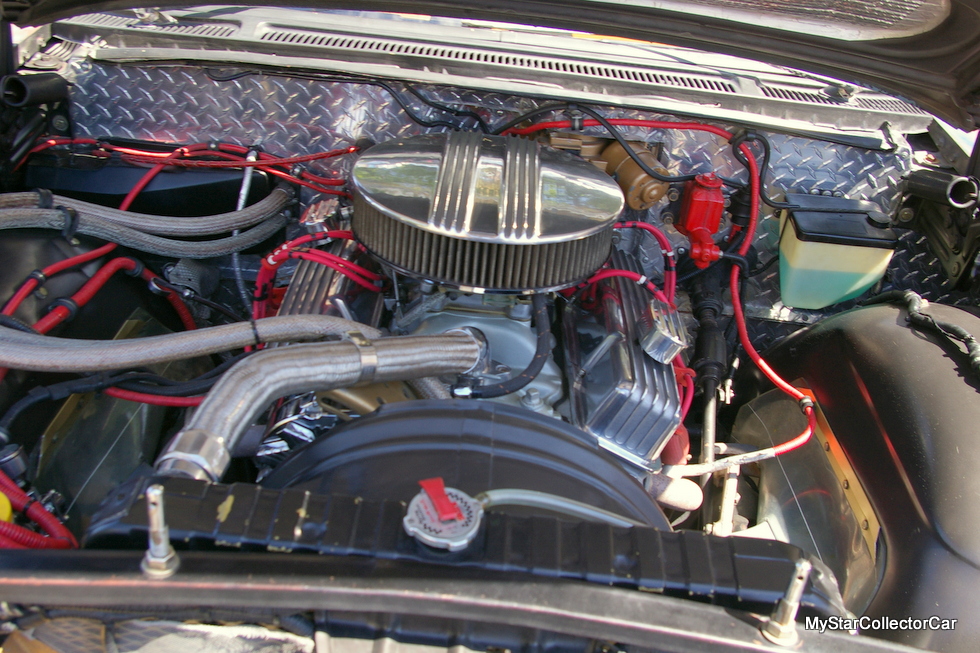 George is an old school car guy who likes to build his rides from donor sources so the swivel front seat bases from a 1976 Monte Carlo are the foundation for lower bucket seats from another donor car.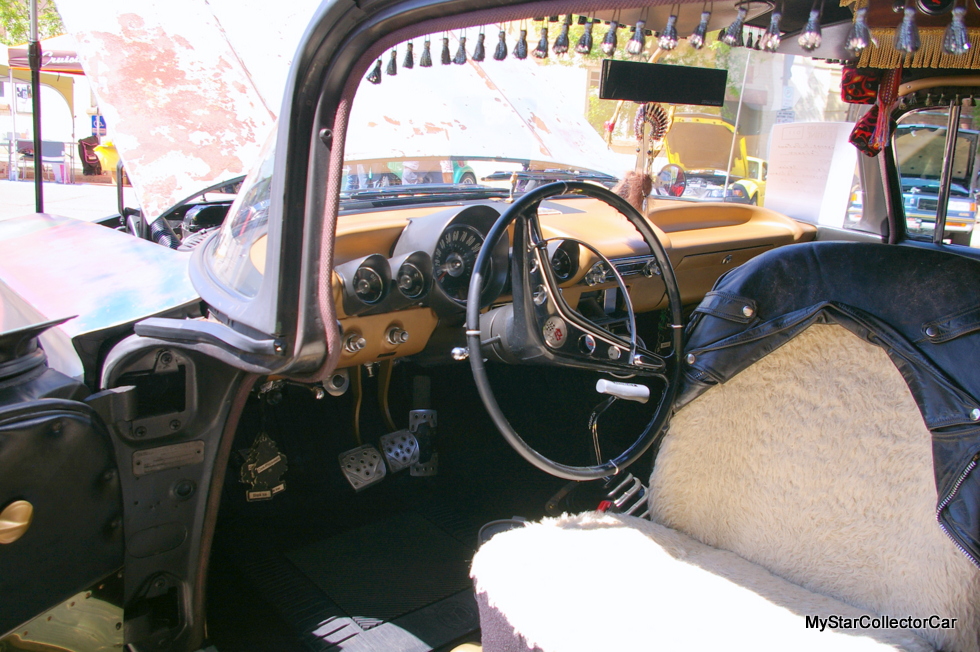 The build took 5 years and George enjoyed every minute of it because he said "didn't have time to use or booze" while he worked on his Sedan Delivery. The project became a focal point of George's life and he was able to shake off some other personal challenges along the way.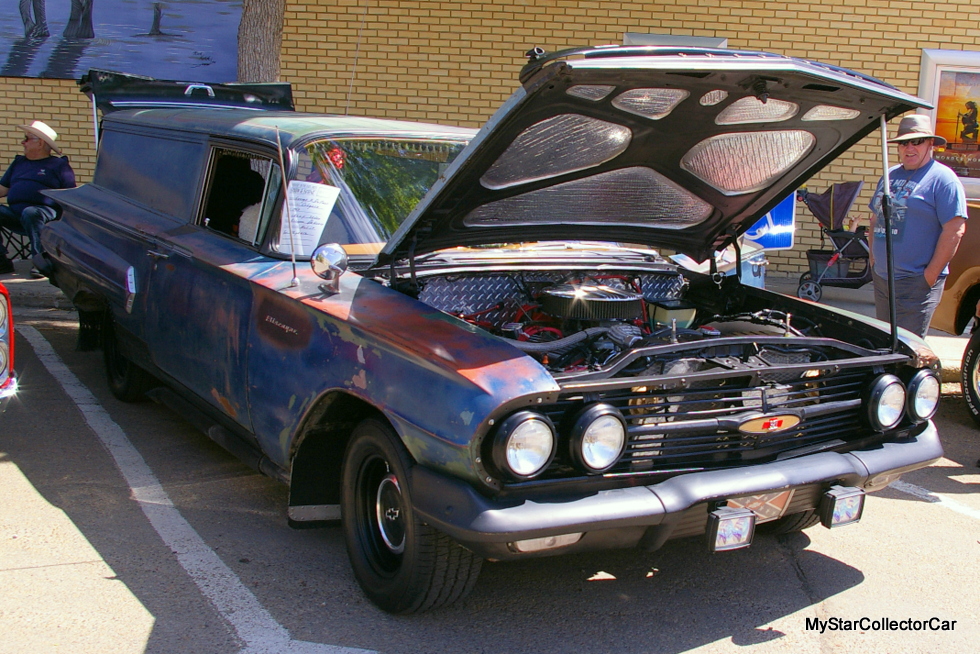 Now George is able to enjoy the fruits of his rewards behind the wheel of his '60 Chevy. He has driven it on many long trips and the Sedan Delivery has delivered for him every time.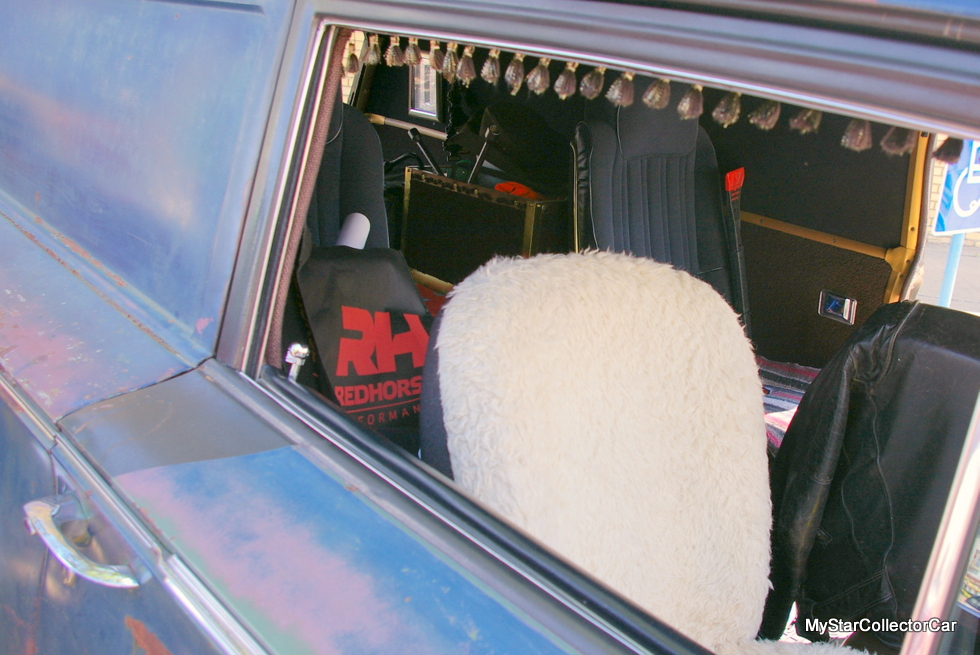 George lives in an area of western Canada that has long winters and short summers, but the harsh climate doesn't faze him in the least. In fact George has a set of what he called "real aggressive winter tires" for his Chevy because he drives it on a year round basis.
George said his Sedan Delivery "runs down the road like a charm" and he is careful with it on ice and snow. He also chose to go with manual steering because he feels "more in control with Armstrong steering".  He added that he "feels safe in it because it has real steel".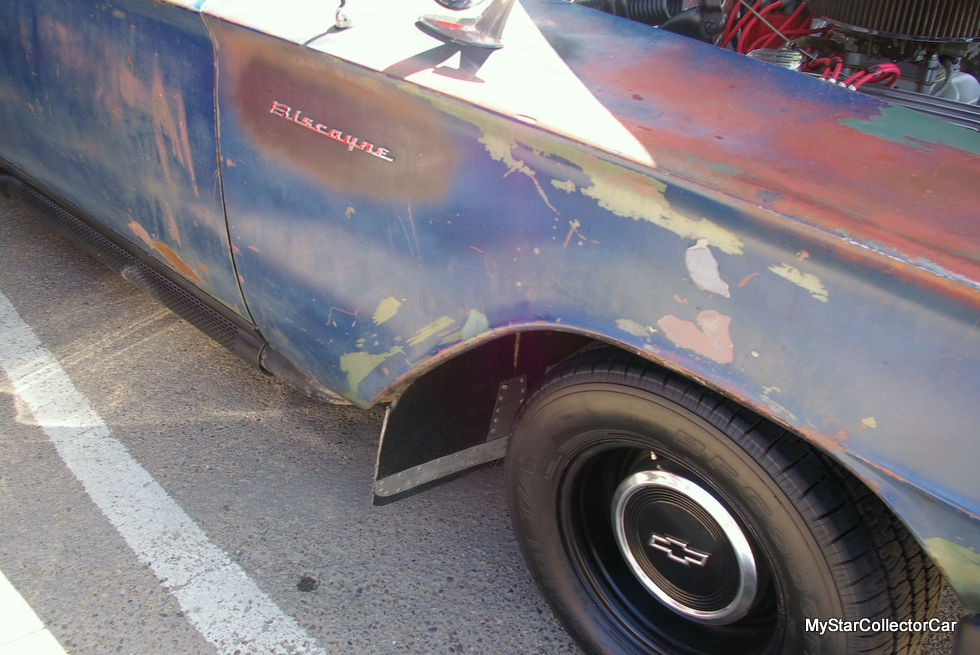 The car attracts a lot of attention on the road and George said he "gets lots of thumbs-ups" when he is behind the wheel of his 57-year-old Chevy.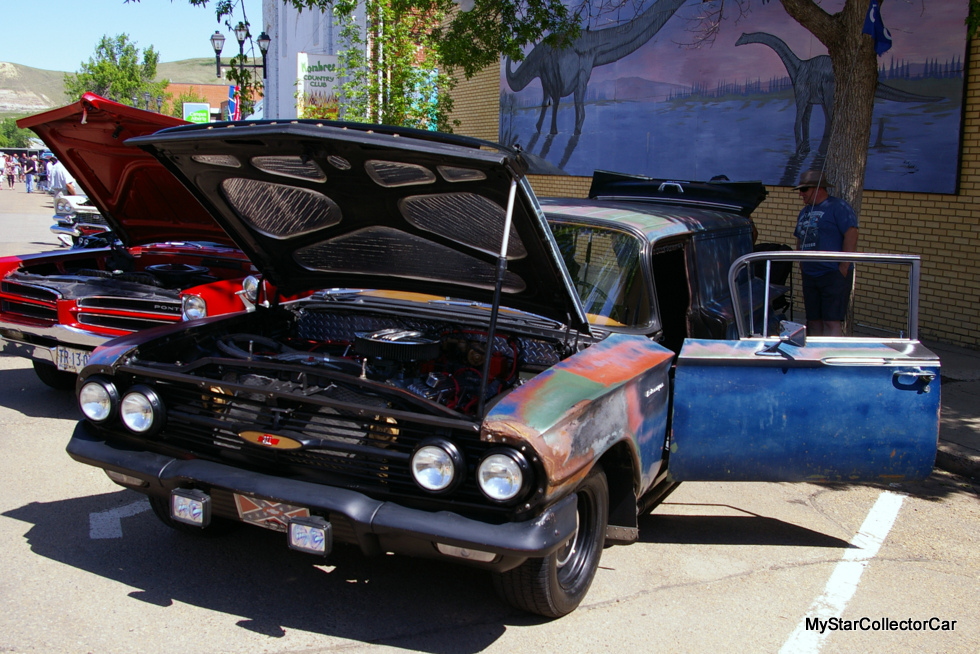 Eventually George will give his beloved Sedan Delivery to his son but, until then, "She's my baby" in his words.
BY: Jim Sutherland
Jim Sutherland is a veteran automotive writer whose work has been published by many major print and online publications. The list includes Calgary Herald, The Truth About Cars, Red Deer Advocate, RPM Magazine, Edmonton Journal, Montreal Gazette, Windsor Star, Vancouver Province, and Post Media Wheels Section.  
Please re-post this if you like this article.