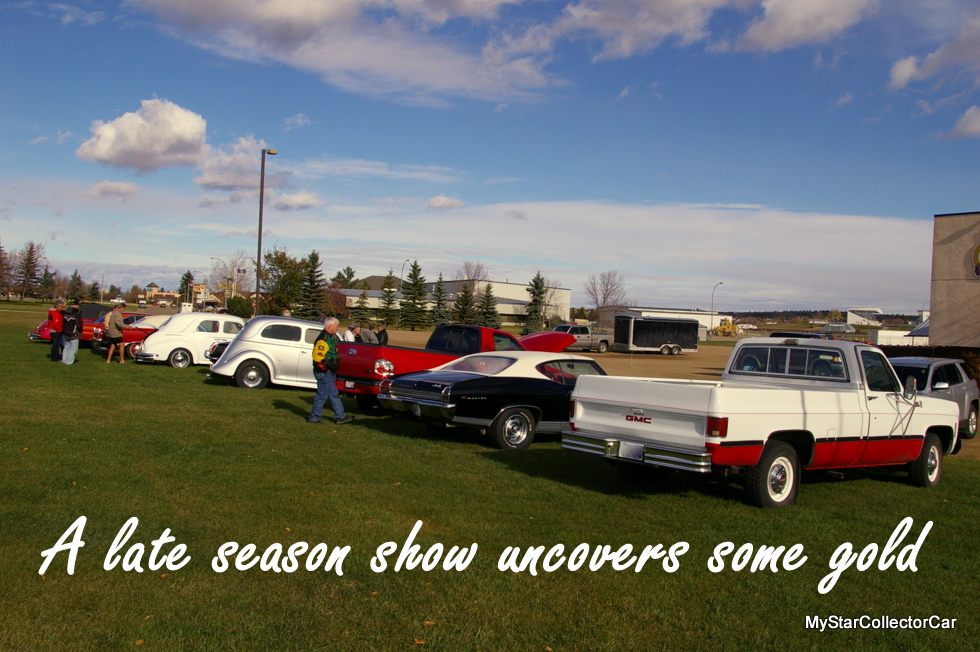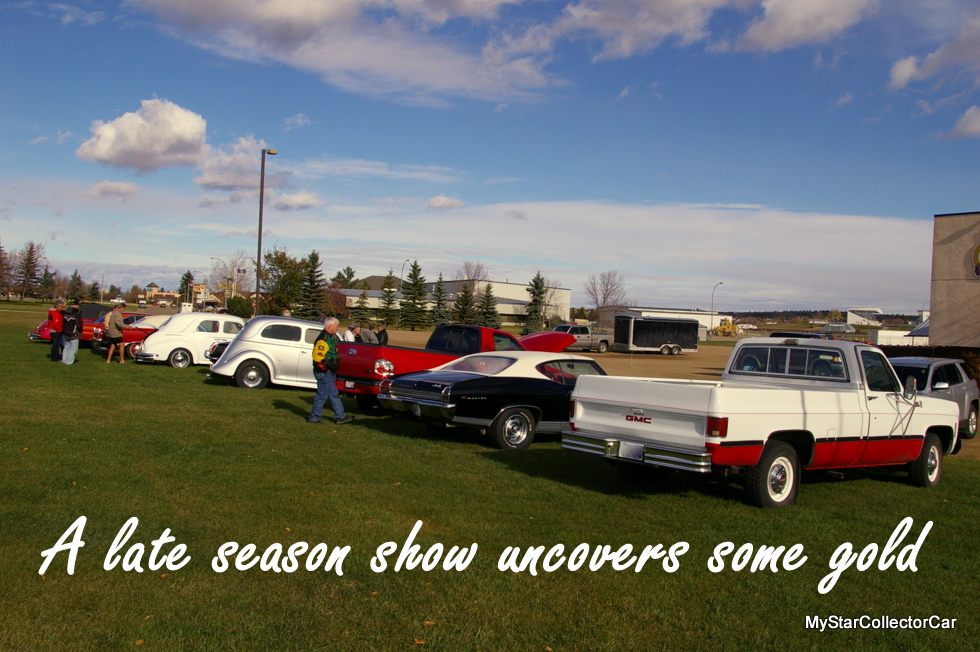 Most of our MyStarCollectorCar readers live north of the 49th parallel in Canada where the car show season is almost over in that sad farewell sense made famous by Frank Sinatra when he made 'Summer Wind' a hit on adult radio in 1966.
The participants in a high school reunion car show in Ponoka, Alberta were likely unaware of 'Summer Wind' in 1966.
Instead they were probably listening to the Beatles, Rolling Stones. The Mamas and Papas, and Buffalo Springfield on CHED (then a Canadian Top 40 radio station) in 1966 because they were young Grade 11 high school students who were still a year away from their 1967 high school graduation.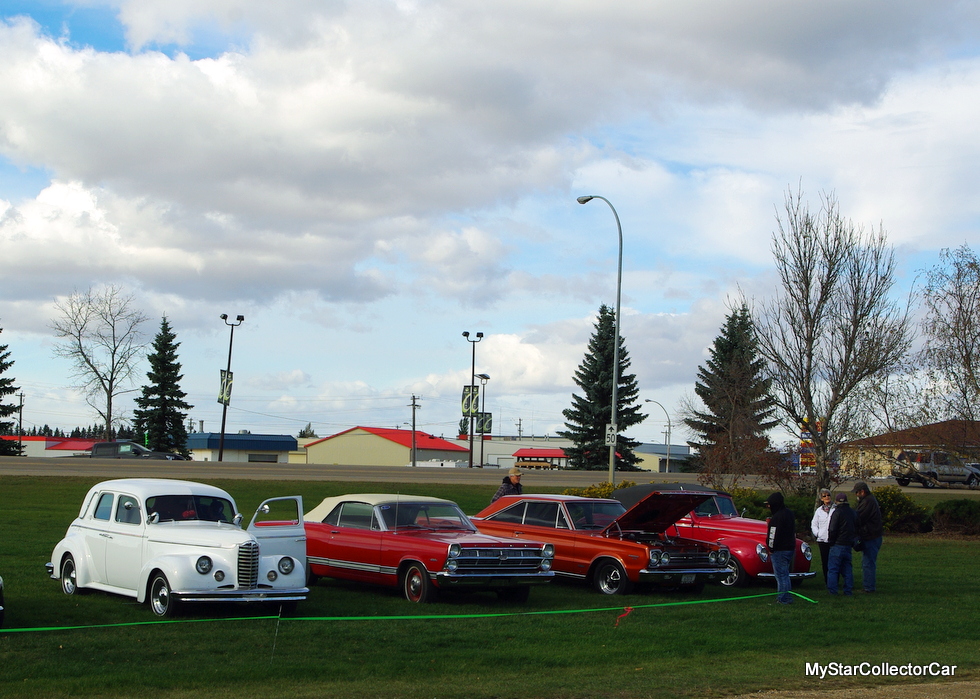 Some of the future '67 grads were already car guys and kept that burning desire for the car hobby long after most of their human high school crushes faded into history.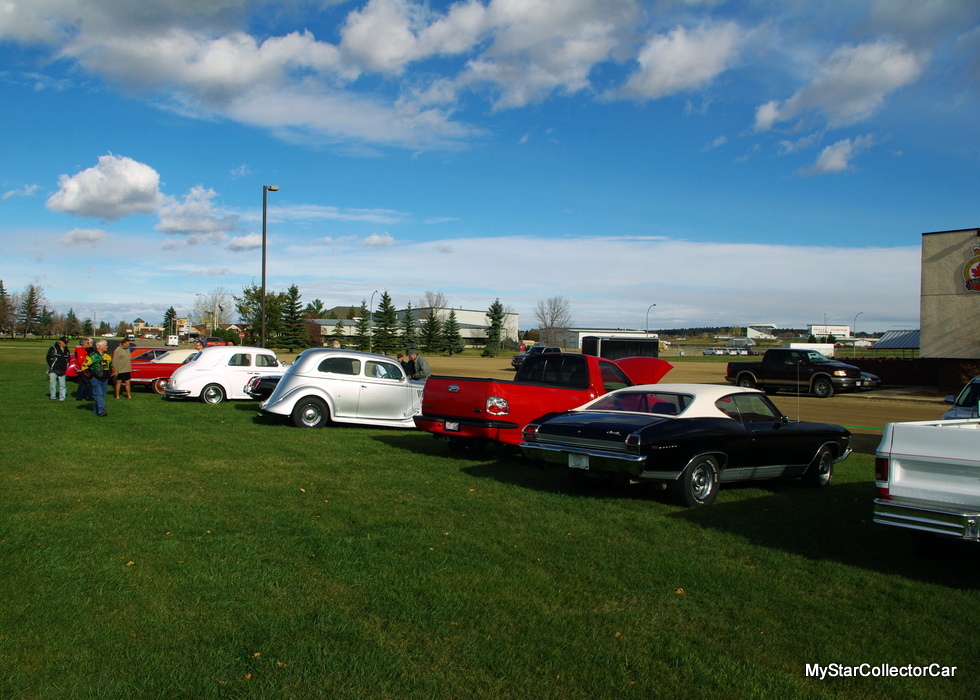 The 50th anniversary of their 1967 high school graduation occurred this past Saturday right in the middle of the Canadian version of Thanksgiving; a holiday that occurs in early October every year in Canada. The autumn weather in Ponoka, Alberta is typically a meteorological crap shoot that can be warm or cold, depending upon the circumstances.

The Ponoka high school reunion attendees hosted a car show as part of their itinerary for their 50th reunion, and the cold non-summer wind was a factor for the event this weekend. It was clearly autumn and most (but not all) of the car guys have already tucked their prized retro rides away for the winter.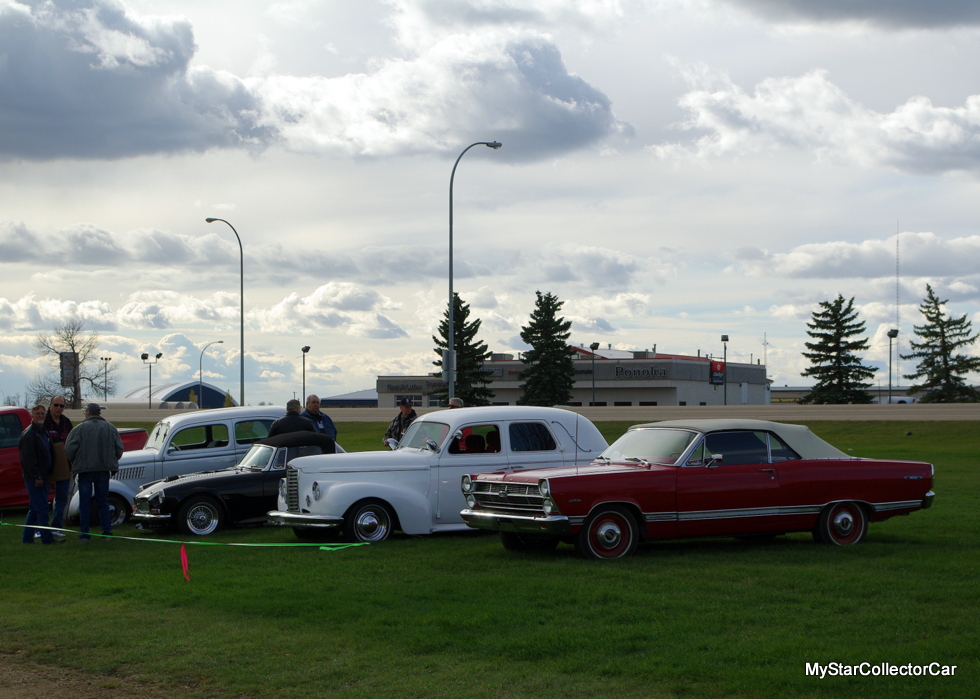 However, MyStarCollectorCar attended the car show and were very fortunate because we were able to gather three excellent stories from the event. The 50th anniversary high school reunion provided some stellar examples of long term commitment to a vintage car.
One of the fundamental principles of MyStarCollectorCar's car or truck stories is the level of commitment demonstrated by the owners. Fortunately, the car guys at the reunion show had owned their vehicles for decades and had gathered some incredible stories about their cars over the years.
For example, it was difficult not to notice a muscled-up 1967 MGB roadster at the show. The year (1967) was right for a 50th anniversary high school reunion, but the car itself was also right in so many ways.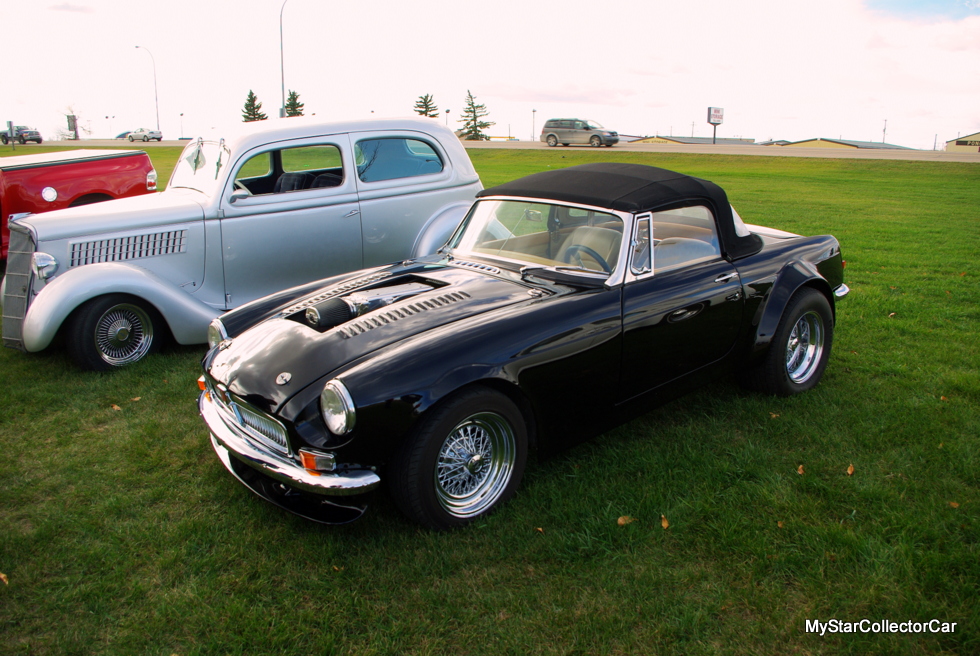 The MGB was not a typical British sports car because it had been outfitted with a small block V-8 more than once over its 46 year history with its current owner. The owner was a hands-on car guy who was able to recite chapter and verse about the wild MGB since he purchased it as a used car in 1971.
MyStarCollectorCar will tell the story behind the born-again muscle car MGB in a future article.
A 1940 Ford attended the show and its owners had plenty of stories about their resto mod convertible because they had owned it since 1982. The husband and wife team enjoyed many happy adventures with their '40 Ford over the ensuing 35 years.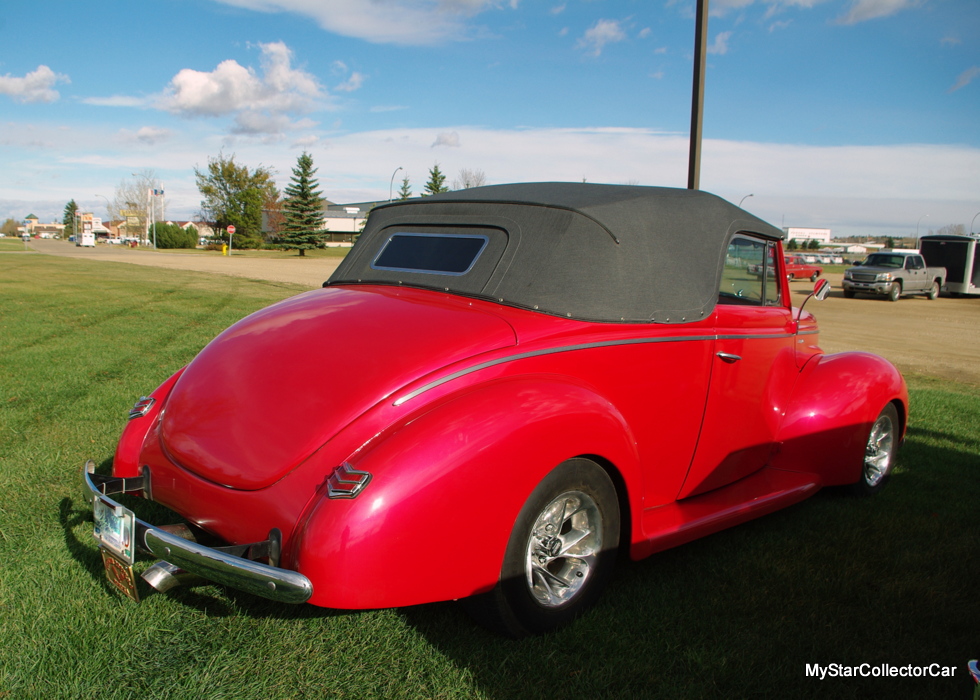 The husband part of this marital equation was a talented car guy and MyStarCollectorCar will tell our readers how he was able to wrench on his custom Ford and turn it into a comfortable road beast.
Another car that caught our interest was a 1969 Chevelle because it was owned for the past 45 years by a car guy who was a 50th anniversary classmate and also the organizer behind the car show. He was able to recount how he made both smart and brash decisions about the '69 Chevelle over the years. The story behind the Chevelle and its owner will be revealed in a future MyStarCollectorCar piece.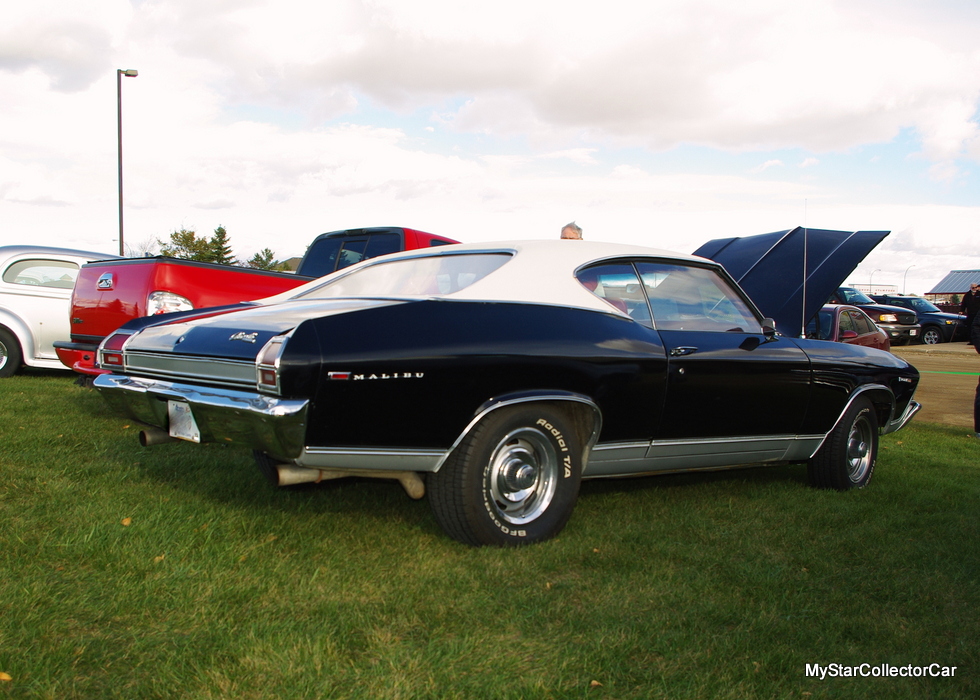 We noted this show took place in a small western Canadian community, so it seemed appropriate that a former professional hockey player was also one of the attendees at the show. Greg Boddy was an unassuming guy who was outside at the car show event visiting with his high school classmates from 50 years ago.
Greg did not have a car at the show, but he had a pro hockey legacy as a former Vancouver Canuck (NHL) and Edmonton Oiler from their WHA days. Incidentally, he didn't brag about his hockey career-his name was familiar to us and we found out via an internet search.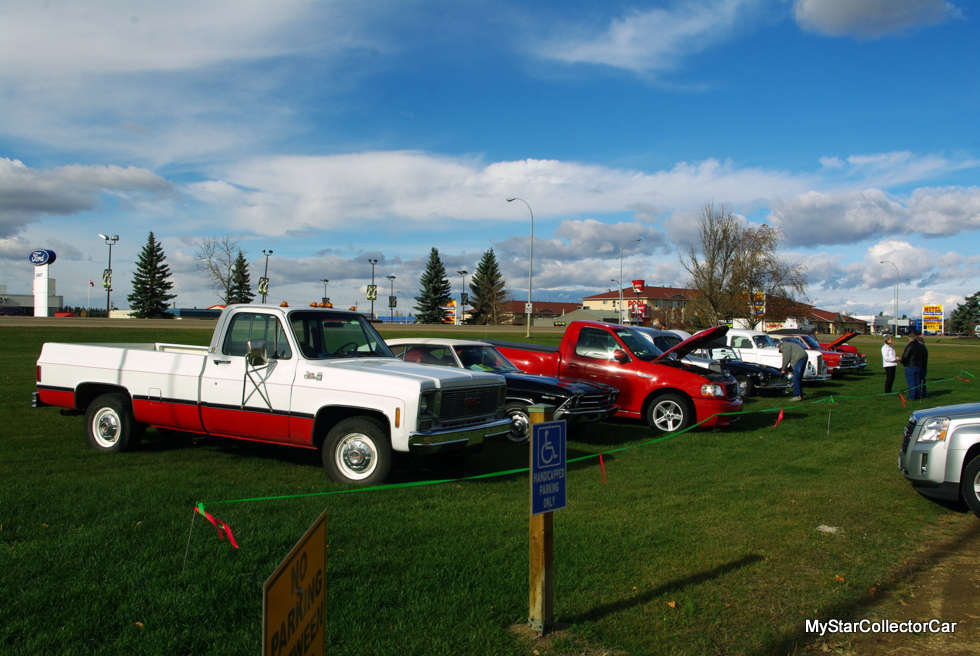 The 50TH anniversary of the Ponoka High School Class of '67 was a big success for us at MyStarCollectorCar because we were able to gather 3 remarkable car stories from it: Stay tuned for them.   
BY: Jim Sutherland
Jim Sutherland is a veteran automotive writer whose work has been published by many major print and online publications. The list includes Calgary Herald, The Truth About Cars, Red Deer Advocate, RPM Magazine, Edmonton Journal, Montreal Gazette, Windsor Star, Vancouver Province, and Post Media Wheels Section.  
Please re-post this if you like this article.