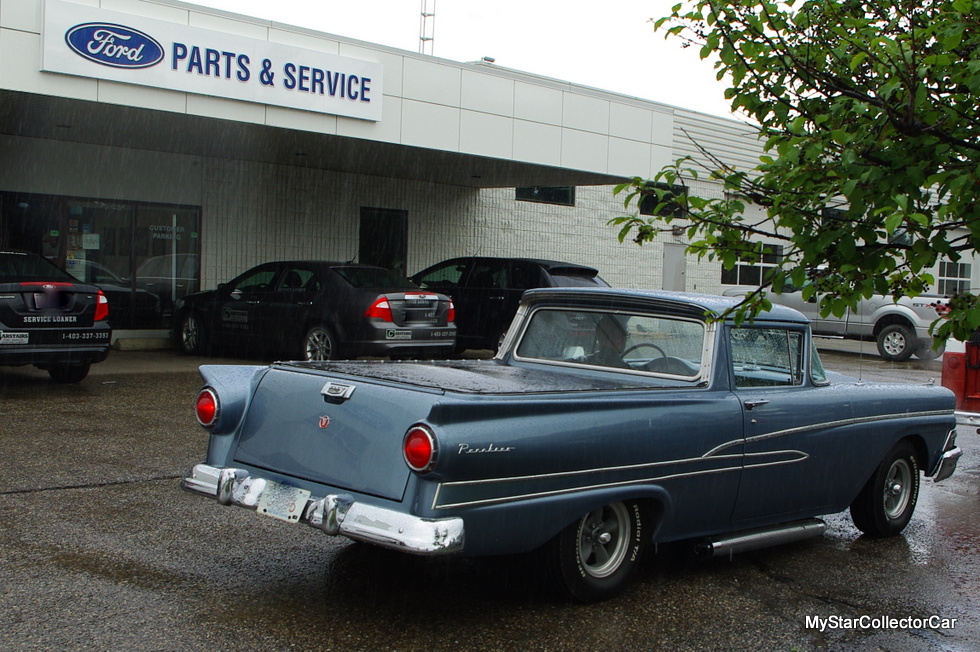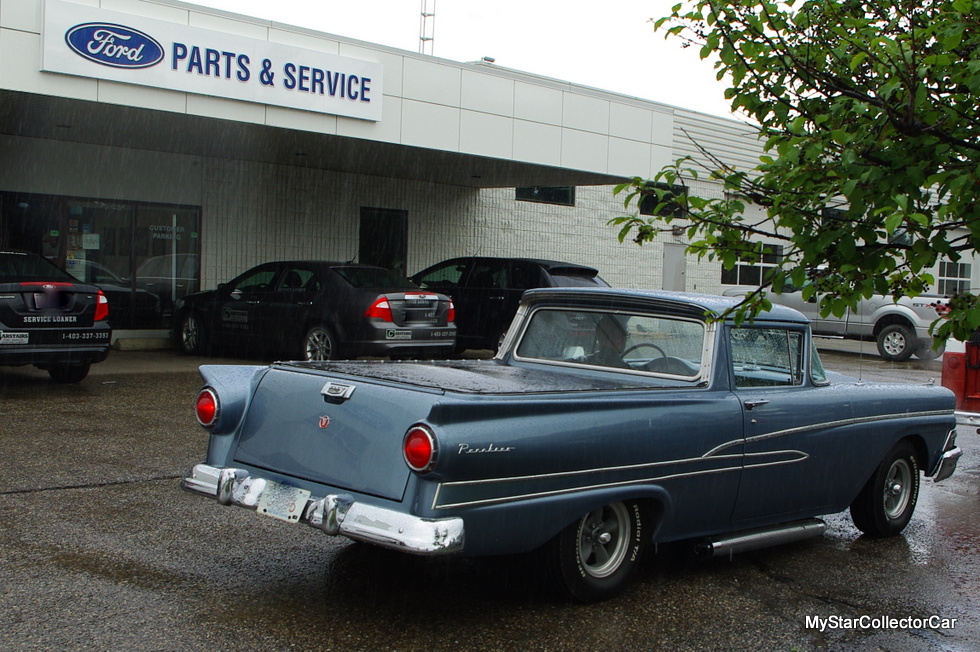 The Ford Ranchero was first out of the chute when the car/truck hybrid competition began between the General and the Blue Oval boys in the late Fifties.
The basic idea was to add a truck bed to a car body and give consumers the best of both worlds: a vehicle with the style of a car and the workhorse philosophy of a pickup truck.
'The result was a vehicle that was neither fish nor fowl in a practical sense, but these unique vehicles have always been a crowd-pleaser. 1958 marked the second year of production for the Ford Ranchero and we found one at a summer show.'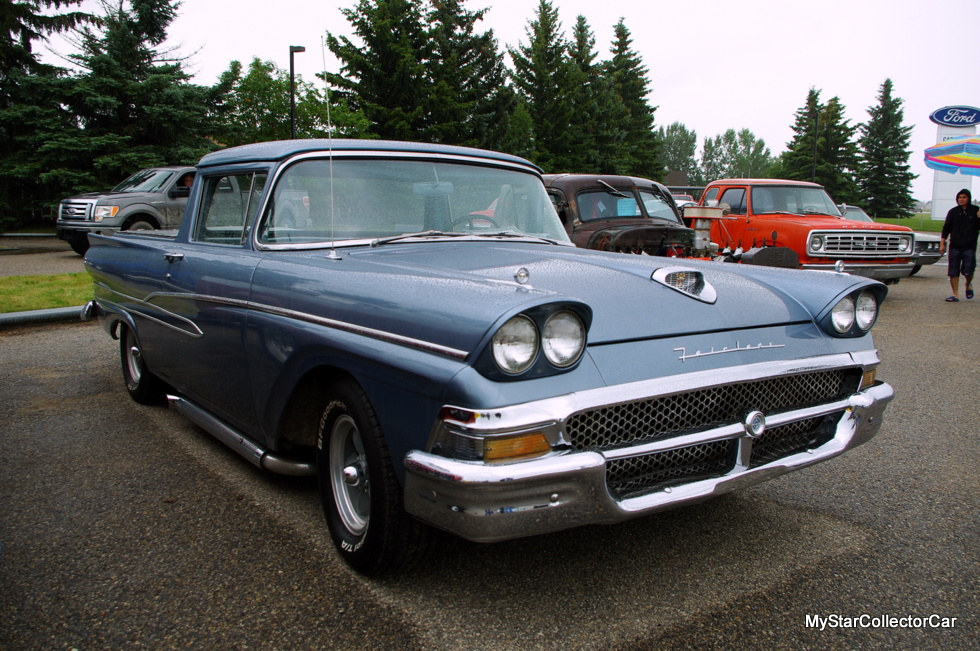 Owner Clarke Haase was the owner of this '58 and he could best be described as an accidental owner. His 1958 Ranchero was up for bid at an auction five years ago and he stuck up his hand a few times. In fact he stuck up his hand just enough times to become the new owner of this unique Ford pickup.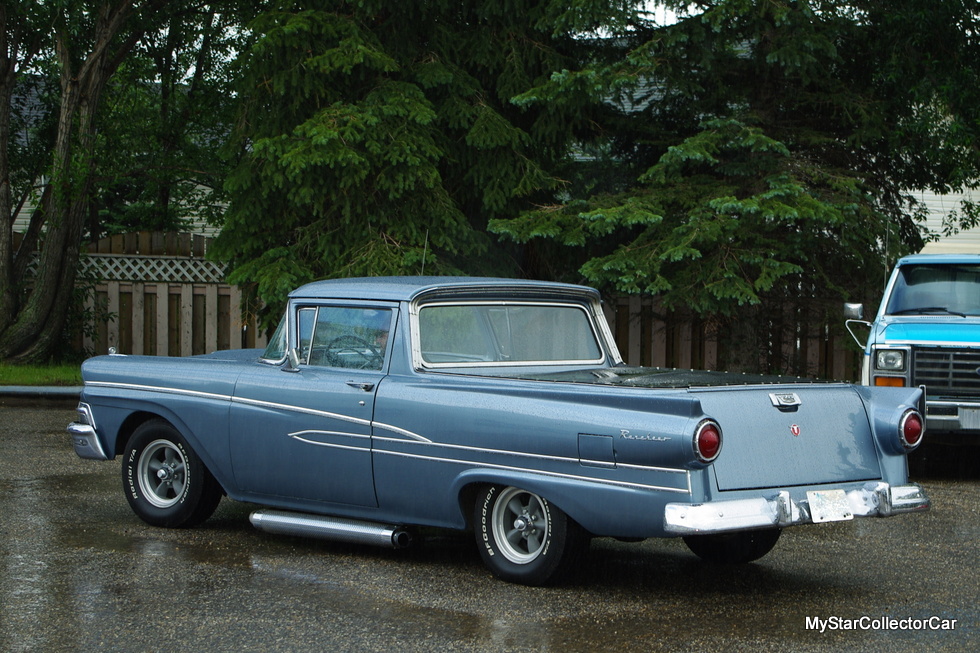 Clarke said he was not even sure if there was another bidder during the process that put him in the driver's seat of his Ranchero, but he is pretty happy he won the bid.
Clarke said "you don't see 'em (1958 Rancheros) very often" and we would definitely agree with him. His Ranchero is a great conversation piece with curious onlookers and Clarke is happy to fill in the blanks on his unusual ride.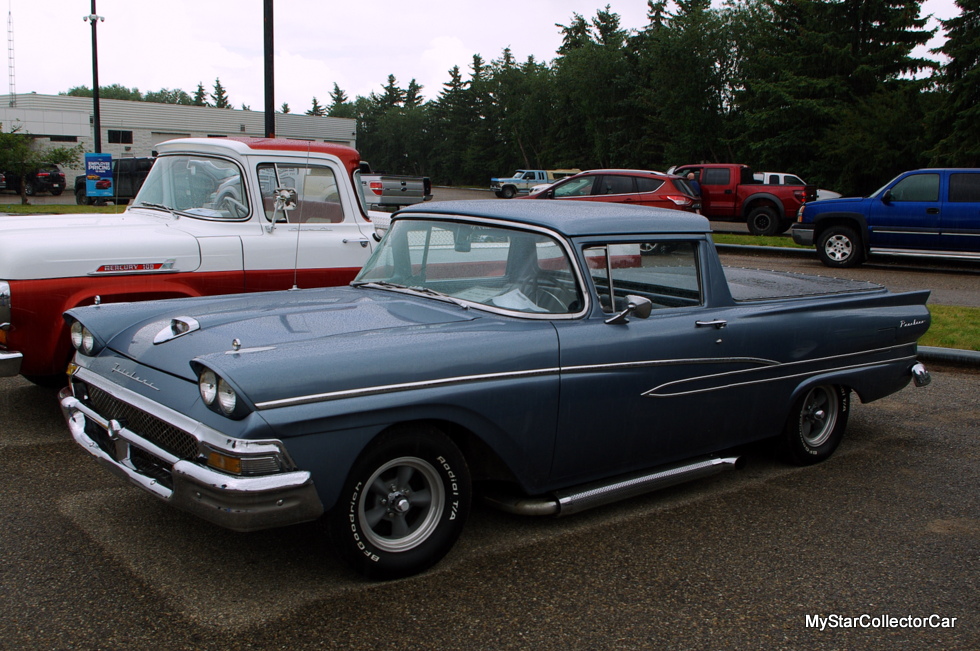 An auction vehicle is typically a big mystery in the buyer beware sense because there is little opportunity to do anything beyond a superficial inspection of them. Clarke said his Ranchero needed a "lot of mechanical work" before he could put his out-of-country vehicle back on the road.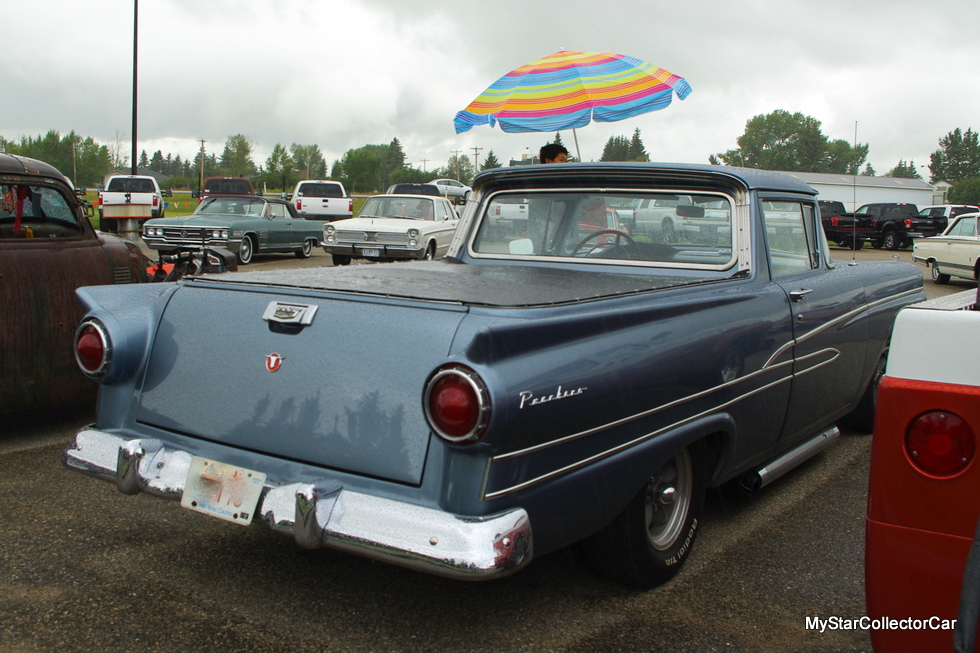 He decided to upgrade a few things on the Ranchero, including the transmission. Clarke replaced the stock automatic transmission with a four-speed manual transmission. The result is a Ranchero with the ability to smoke the tires in first and second gear.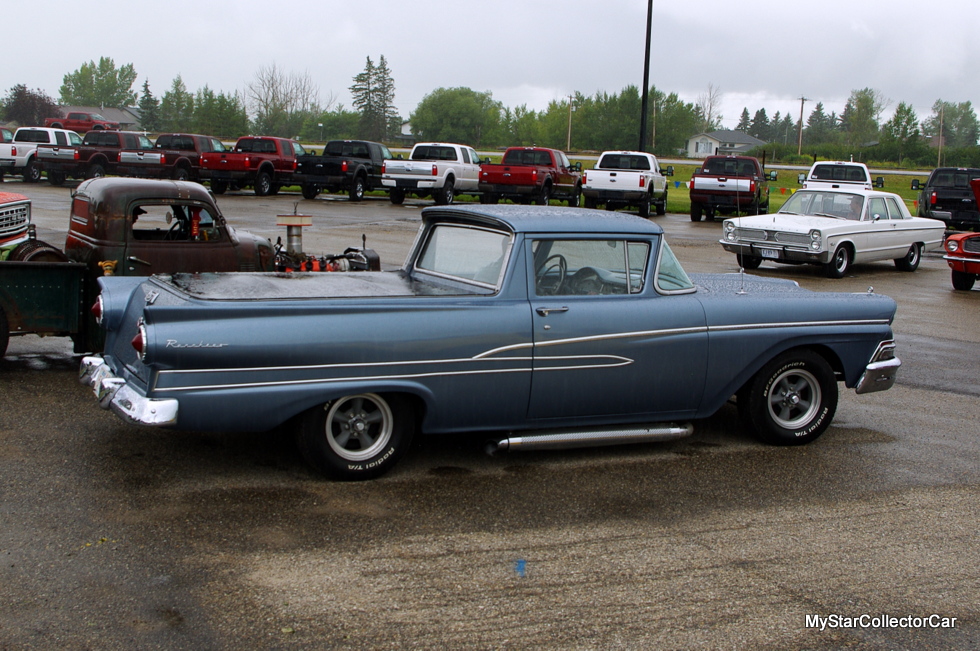 The Ranchero has an early era 352 cubic inch V-8 that turned out to be a pleasant surprise for Clarke when he pulled the heads off the engine. "The engine was in beautiful shape", according to Clarke.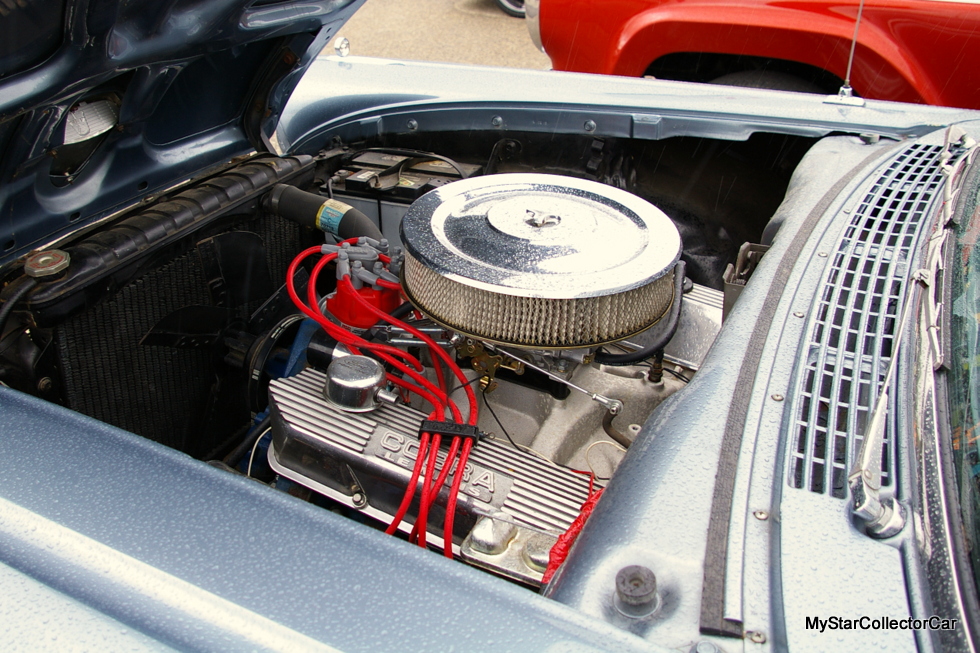 Clarke also added lake pipes to his ride and likes the look of the custom exhausts on the Ford.
Clarke is also old school about his vintage rides because his Ranchero is definitely not a trailer queen. He likes to drive his Ranchero and said it "runs down the road great" whenever he gets an opportunity to get behind the wheel.
He likes to take the Ranchero to shows and has won awards with it, including a Mayor's Award for Best Car at one show.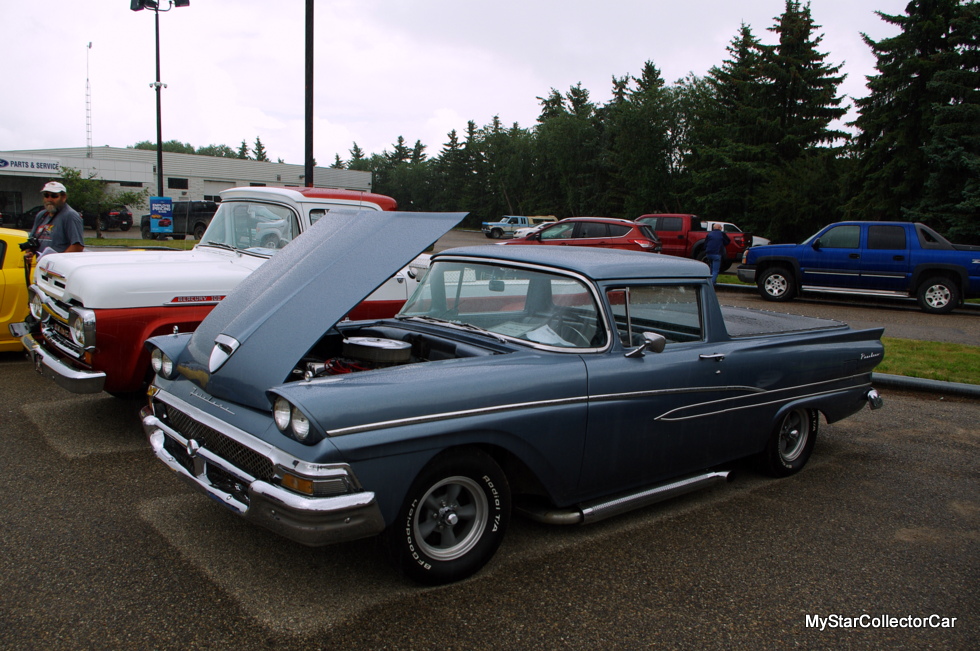 A 1958 Ranchero might also be a candidate for Best Truck award because they were designed and built to fit into either category by Ford.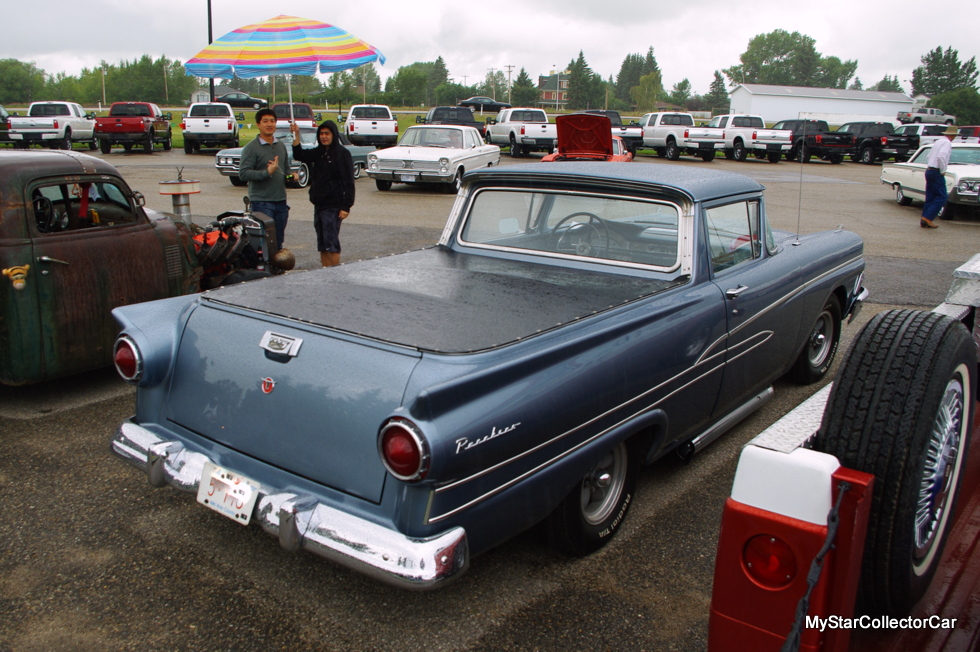 'We at MSCC believe a 1958 Ford Ranchero is a very cool ride in either category.'
Jim Sutherland
CLICK HERE to Like us on Facebook
CLICK HERE to Follow us on Twitter
CLICK HERE to Follow us on Pinterest
**Please re-post this if you like it.