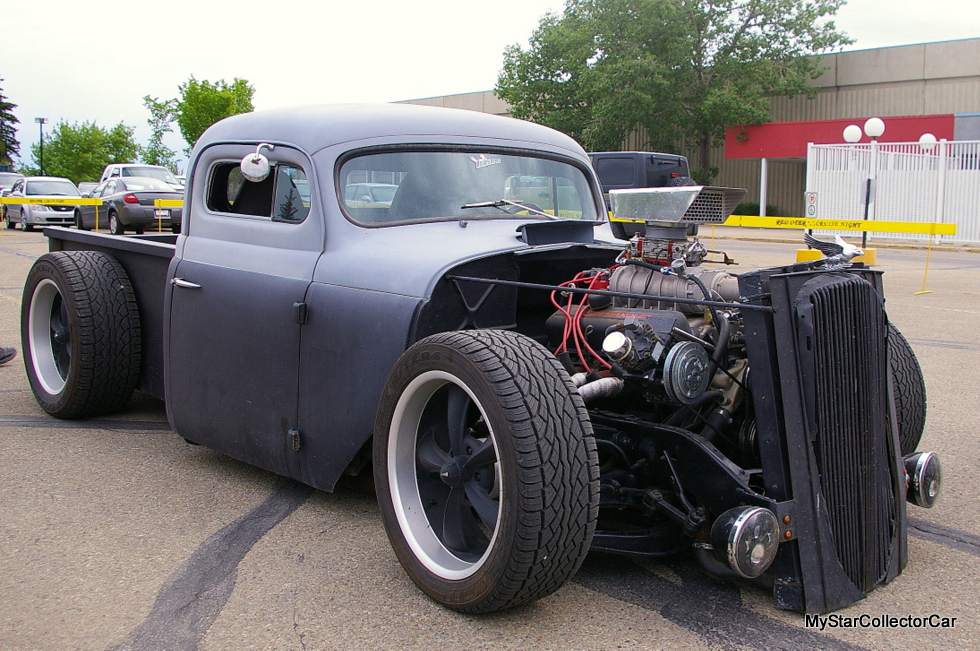 International Harvester carved out a good chunk of business in the agricultural market with their products.
They built tractors, farm equipment, construction equipment and trucks, along with several other products.
They were best known for their tractors but their trucks enjoy a cult following in the collector vehicle hobby.
"The IHC trucks are affectionately known as "Cornbinders" to outsiders but some IHC devotees hate the term and it is no longer a politically correct term for IHC insiders-from what we have discovered at car shows in recent years."
The Cornbinder name is a reference to the IHC trucks' agricultural roots and is not meant as a slur, but it is taken as one by dedicated IHC owners.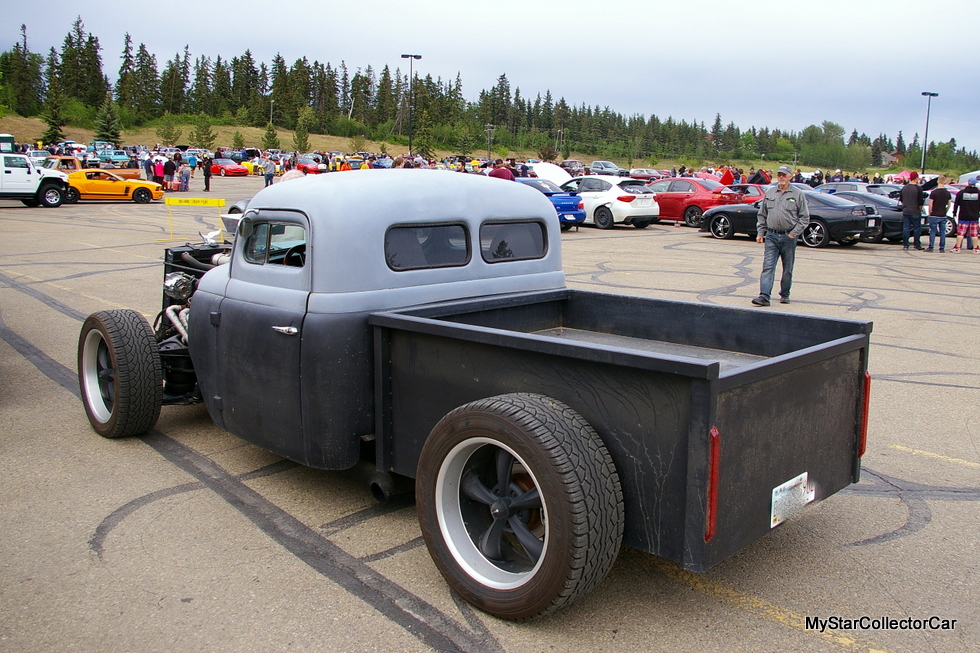 IHC trucks were reliable vehicles that may not have set the world on fire with style but made up for it in spades with their ability to handle hard work. After all, they were created by a farm equipment manufacturer for work on the farm or job site, so they were not glamorous vehicles in the strictest sense of the term. They could haul anything from people to livestock and they would get them from Point A to Point B in a dependable fashion.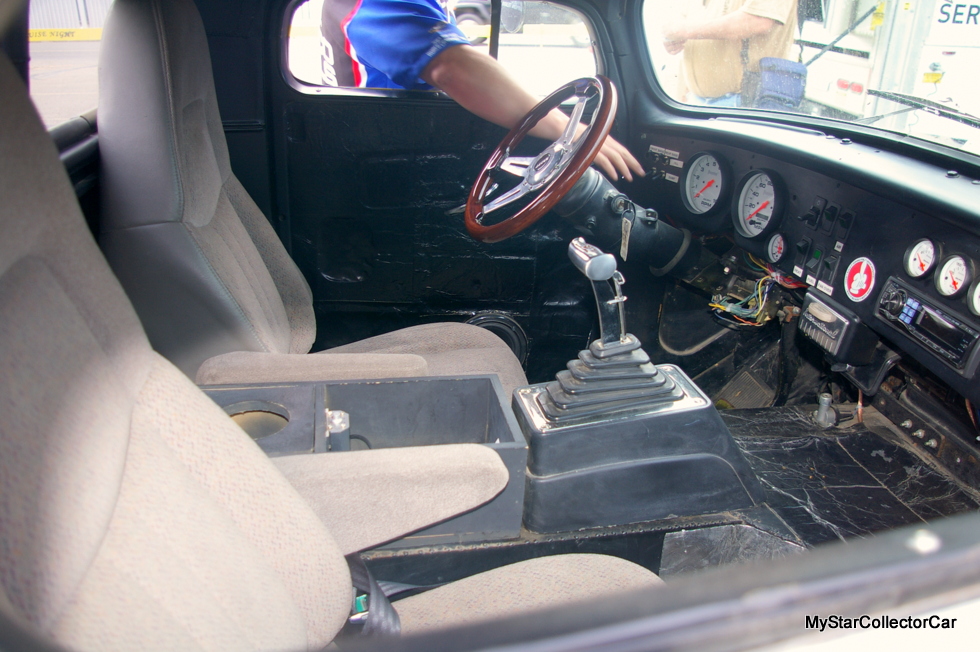 We noticed a wild 1956 IHC rat rod at a show and wondered what IHC devotees must think of this version of their truck. A rat rod is a free-form expression for their owners and this truck screams brute force power inside a wild-looking body. We caught up with its owner to find out how he ended up with this crazy Cornbinder rattie.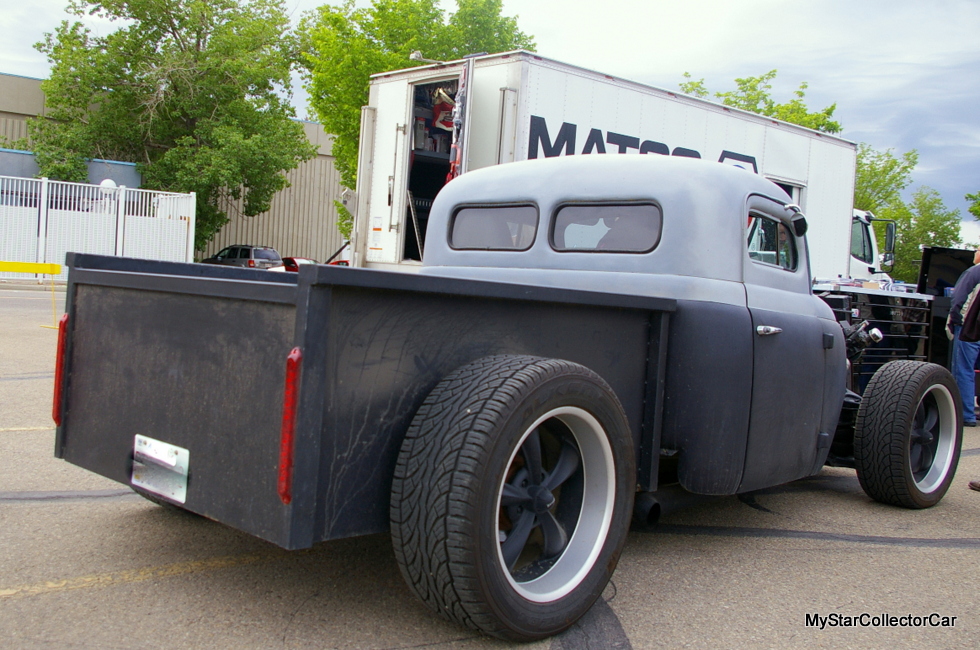 Owner Brent Moore was happy to fill in the blanks for us. He actually traded a Ram SRT for the rattie because he was completely blown away by the truck when he first saw it. He wanted to own something a little different and his IHC is more than a little different, it draws an enormous amount of attention from a curious public.
This IHC boasts a 454 Chevy big block with a 671 blower and 6 lbs. of boost. It also has a 700 R4 tranny to transfer all that power to the rear tires- which we assume are smoking about 98% of the time. Brent told us it had huge power and would eventually stop if out to the test. This rattie rides on a 1985 Chevy truck frame and sports an AC air compressor to use for its air bags.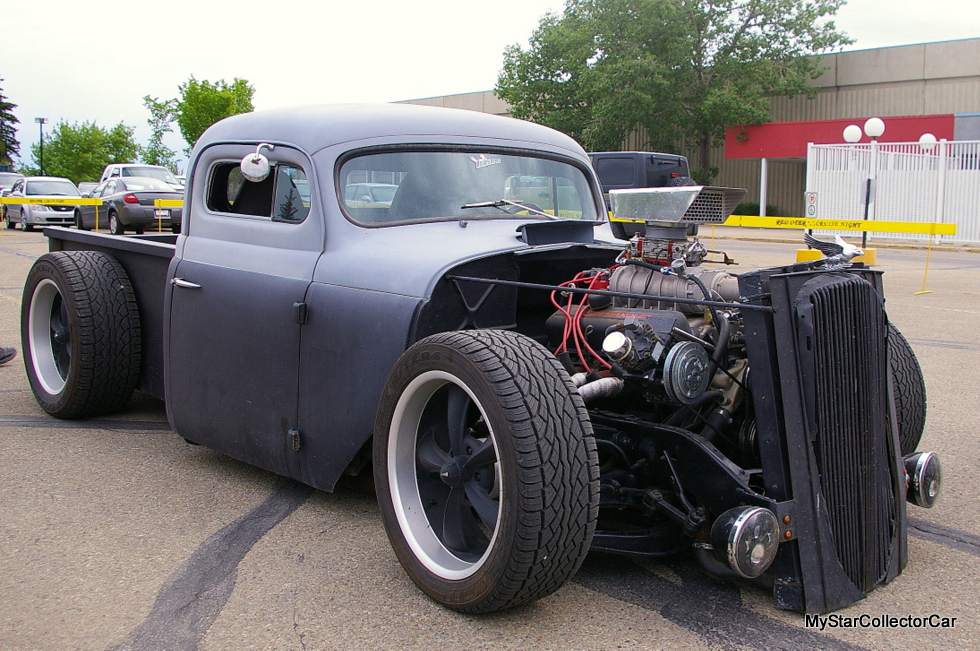 There was plenty of thought and imagination put into Brent's IHC and it may have taken the basic rattie philosophy to another level because his truck is a well-engineered ride that has more amenities than the typical rat rod with its spartan approach to creature comforts. In fact, Brent's rattie even has a functional heater in it.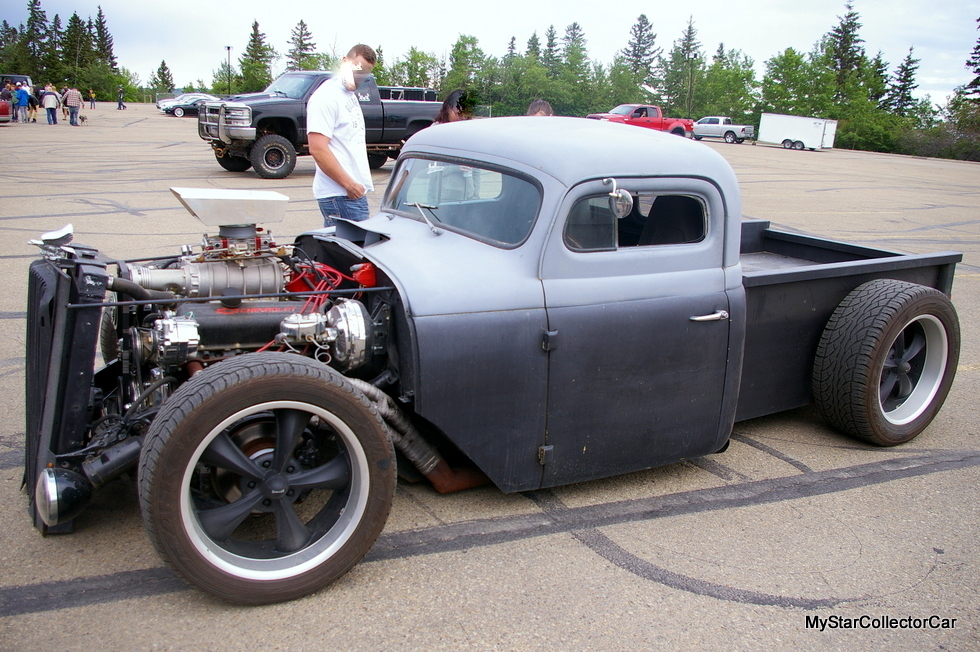 The concept of a muscled-out rat rod approach to an IHC truck is high on the list of unusual projects.
It became an irresistible ride for Brent the first time he saw it.
Jim Sutherland
CLICK HERE to Like us on Facebook
CLICK HERE to Follow us on Twitter
CLICK HERE to Follow us on Pinterest
Please re-post this if you like this article.