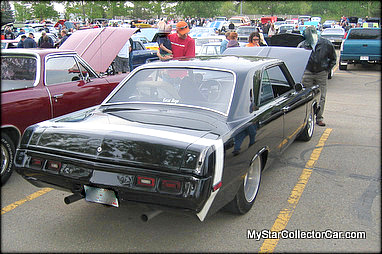 We met Trevor Briault a few years ago shortly after he introduced his deceptively fast 1973 Dodge Dart to the weekly car show crowd.
Trevor likes to build his projects on a budget and also with enough function to haul his young family along with him in the finished vehicle.
Trevor has owned a lot of vehicles over a short period of time because he is a young guy with enough ability to tackle some very difficult projects, including this 1973 Dart that got a serious upgrade when Trevor put a Hemi in it.
Sharp-eyed Mopar enthusiasts will notice the 1972 Valiant front clip on the car.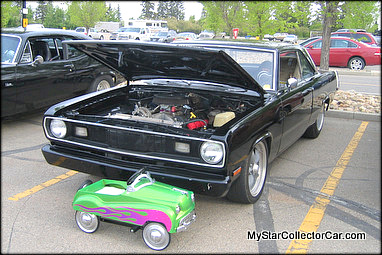 The Hemi heart was donated from a 2004 Dodge pickup truck and the transmission came out of a 1991 Dodge cube van. The mating process between engine and tranny required an adaptor and a custom oil pan to seal the deal in the Dart.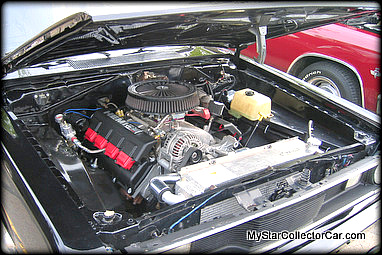 Trevor shrugged off the complications and stated that he wanted to "do it before anybody else did it". It was clear that he liked challenges and this project was indeed a challenge.
The car showed some visible evidence that it may not be stock with its mild custom exterior appearance, but not enough to suggest that a monster lurks under the hood of this 70s coupe. Nobody paid much attention to these little Mopar sedans by 1973 because their glory days of unrestricted 340 powered rockets were a few pollution control-free years behind them back in the 60s.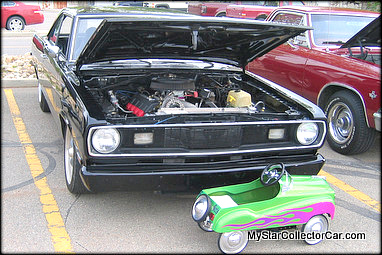 However this Hemi-powered Dart has done a 12 and change quarter at 110 mph, but that was only a start for Trevor. He wanted to drop it down to an eleven-second car that flirts with NHRA requirements for a full roll cage, a feat that would likely not have impressed his bride as much as him.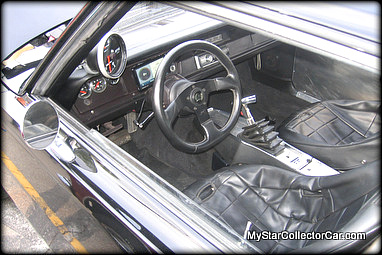 We are not sure if the ultimate sale of the car was a happy ending for Trevor or his wife after we interviewed him.
But we are sure that Trevor likely would have had to add roll bars to his project if he had kept it, because this was a very fast Dart.
Jim Sutherland
Follow us on Facebook at-http://www.facebook.com/MyStarCollectorCar
Follow us on Twitter at- https://twitter.com/#!/MyStarCollecto1