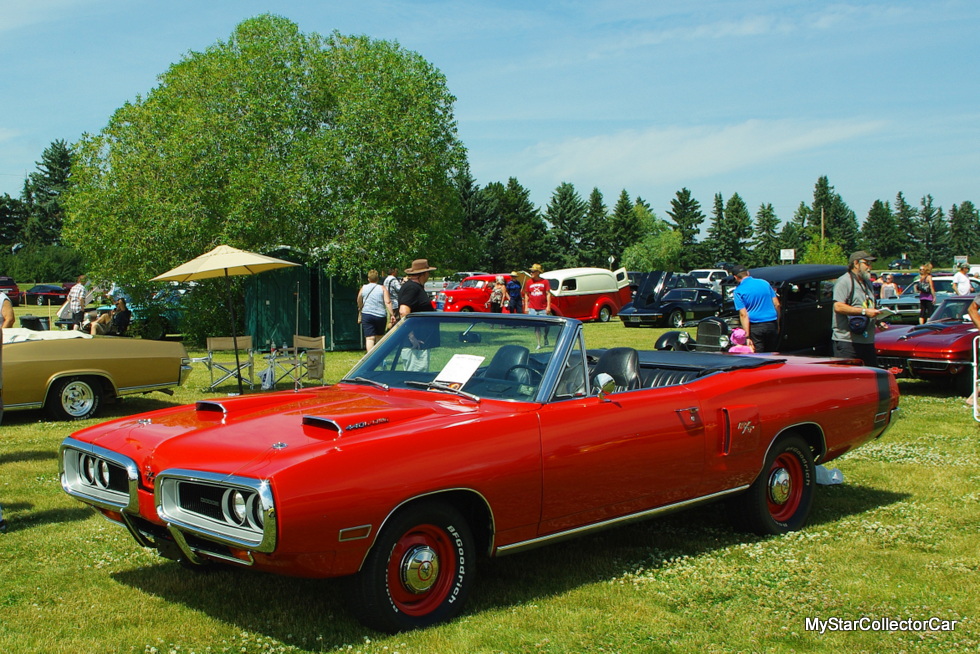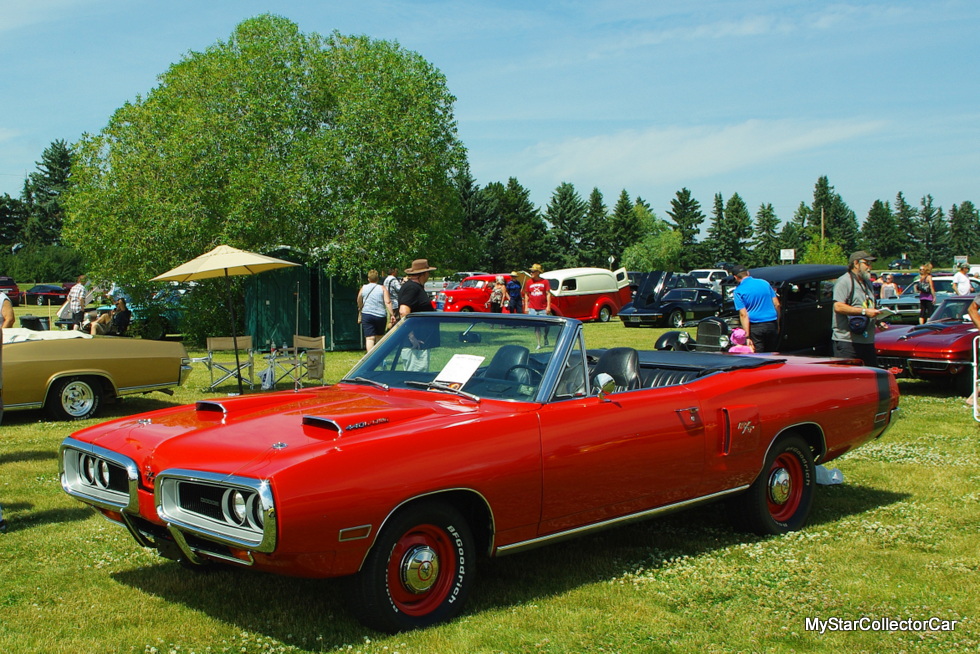 The Dodge Coronet R/T was a muscle car before the term was even applied to its younger sibling, the Super Bee. The R/T was available in only 2 models: insanely fast, and faster.
The original R/T came equipped with a monster big block 440 engine and offered an elephant 426 Hemi as its only engine option.
Suffice to say that a Dodge Coronet R/T became an instant legend because of its take-no-prisoners approach to the factory street wars of the late 60s and early 70s.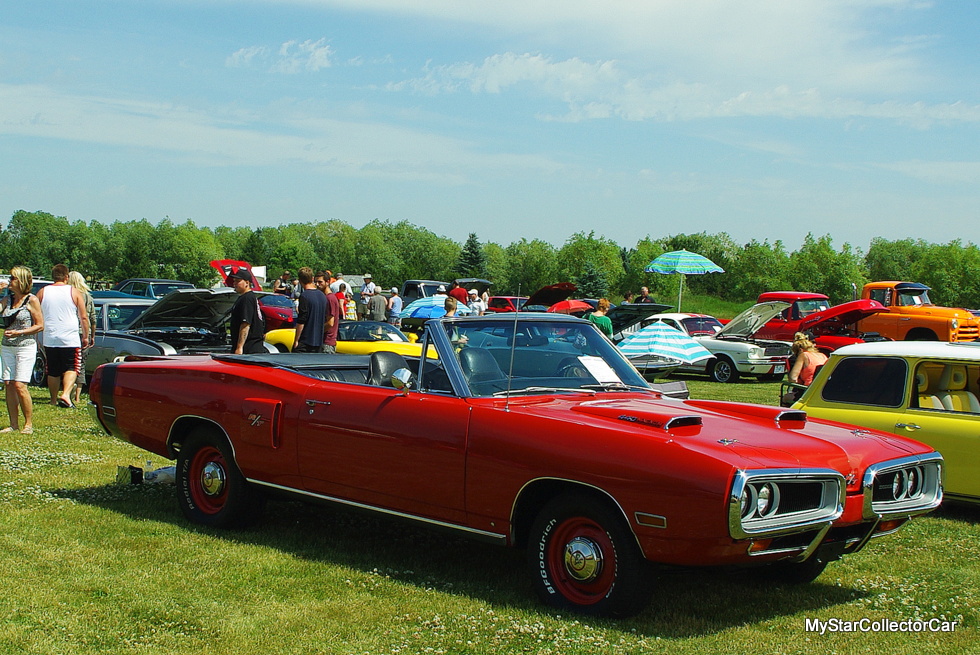 Ray Byzitter was just a young and impressionable guy when the 1970 Dodge Coronet R/T made its debut. The car had already been around for 5 model years and the muscle super car's reputation was already established for its many admirers, including Ray.
However, the car was out of reach for a very young Ray and many others in the same chronological shoes as him. There was an entire car guy generation who were simply admirers (and not customers for) of the legendary Dodge Coronet R/T.
The cars were unabashed muscle machines that did not fly under any disguise of diminished displacement to pacify insurance companies. The RTs were not sold in great numbers because they were expensive to purchase and insure in the late 60s and early 70s.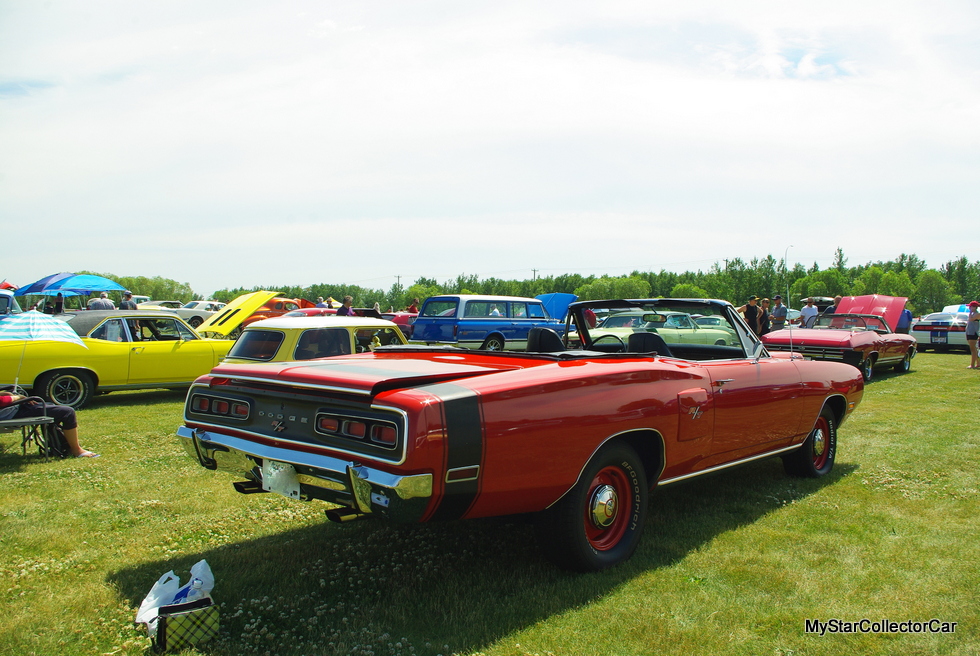 Ray bided his time and knew he wanted to own a Dodge Coronet R/T at some point in his life. Like many young car guys, he was sidetracked by the realities of life and invested in his kids instead of his dream car.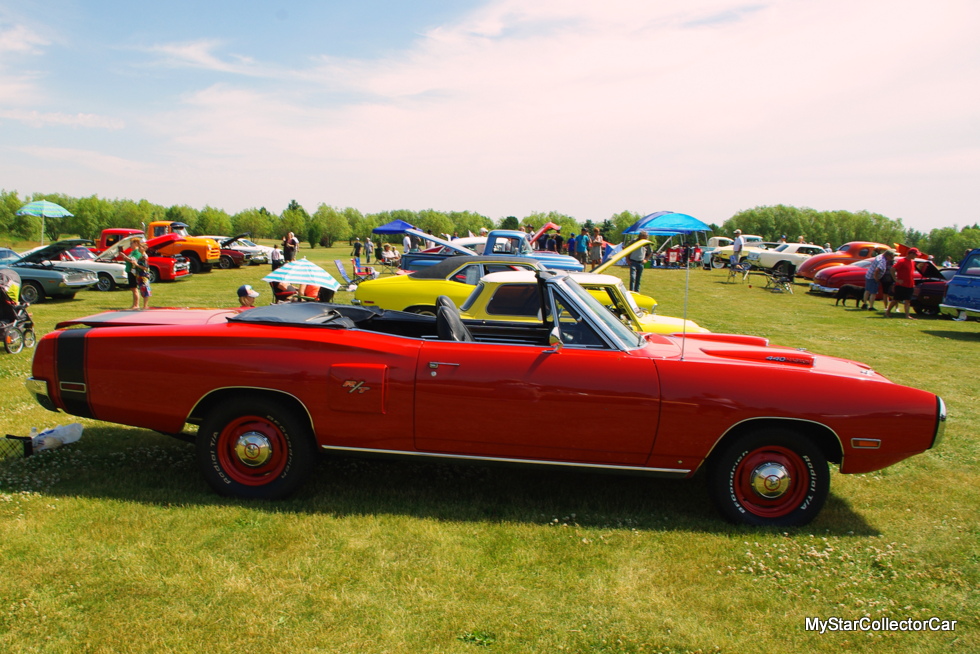 Life proceeded along its chosen course for Ray until his birthday in May, 2016. An assumption that Ray met a milestone birthday in 2016 would be wrong because he simply celebrated another birthday last year.

But Ray's 2016 birthday was not just any birthday because his son Rob purchased a 1970 Dodge R/T convertible for Ray last year and he became the proud new owner of the muscle car of his dreams.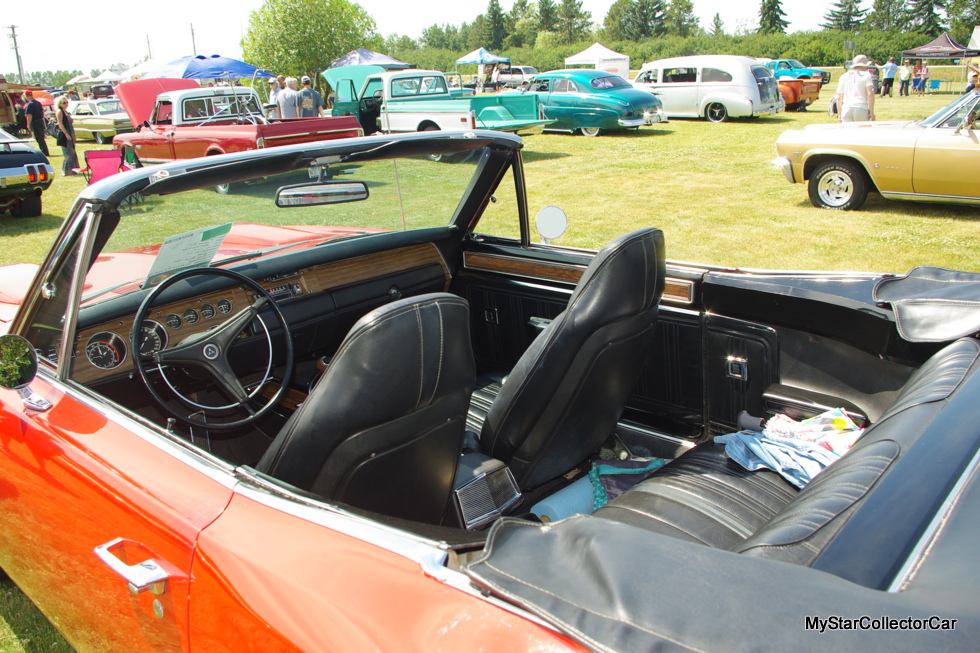 The car was actually a case of mistaken identity for Rob because he was not exactly tuned into his father Ray's dream. In fact, Rob thought he had purchased a brown hardtop when he was surprised by the appearance of the bright red '70 R/T convertible.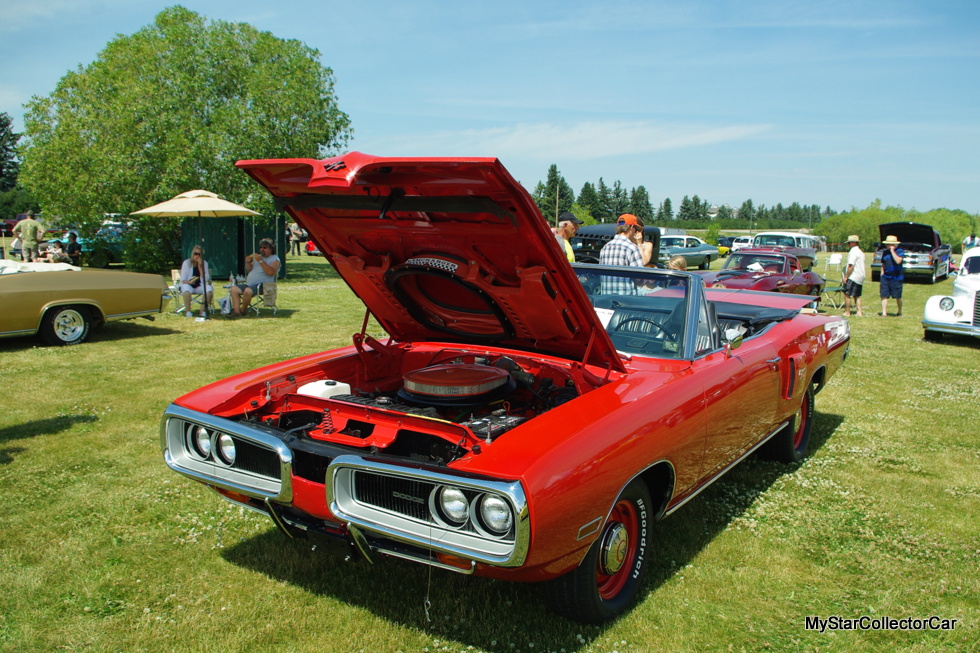 Rob's first thoughts: "It's red and it's a convertible." In fact, the bright red convertible turned out to be exactly what Ray wanted as a young kid.
The high option R/T is equipped with a 440 big block that allows Ray to "cruise down the road real nice", according to him.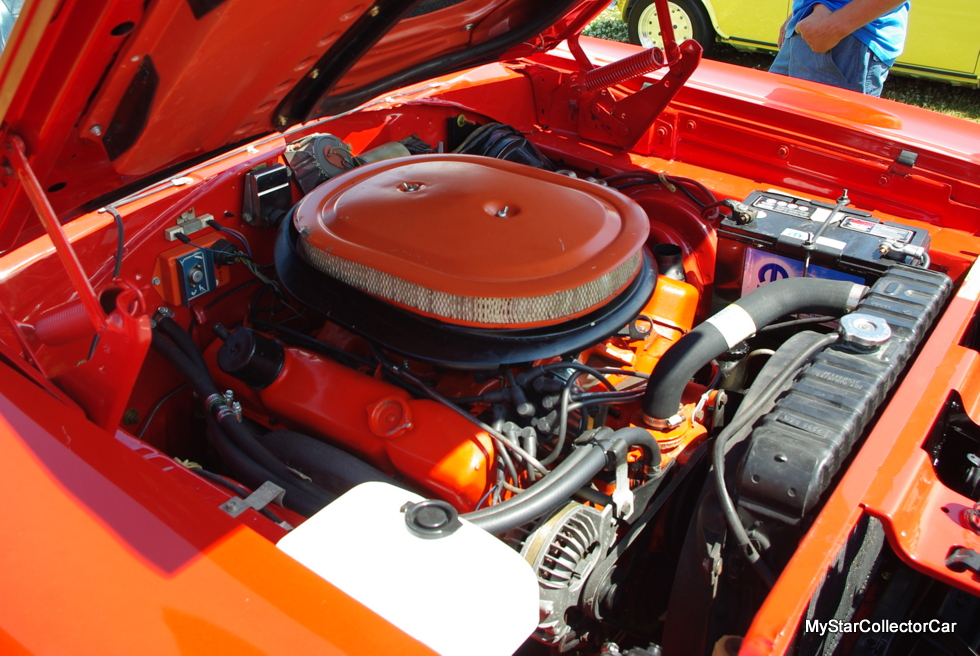 Ray was unsure about the actual speed in the car at this early point and said "who knows?", when asked about the cruising velocity. He added, "It says 60 mph on my speedometer but nobody passes me."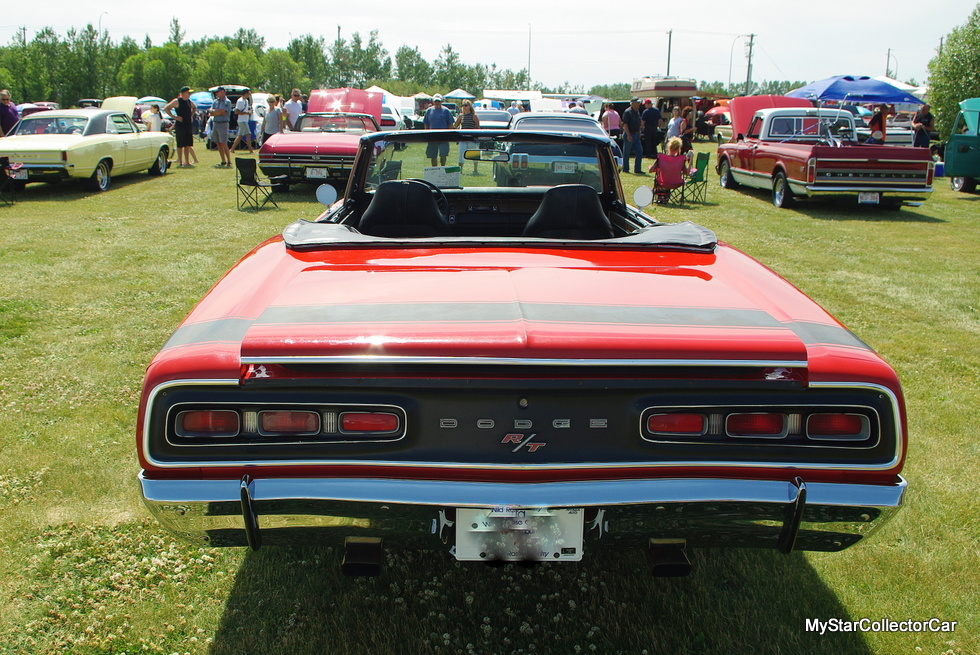 Ray said his R/T is "not bad on gas" and has power steering, power brakes, and power windows as part of its more expensive price tag.
The most important part of this story is obvious: an older car guy gets to fulfill his young car guy self's dream and own a 1970 Coronet R/T because of his son's decision.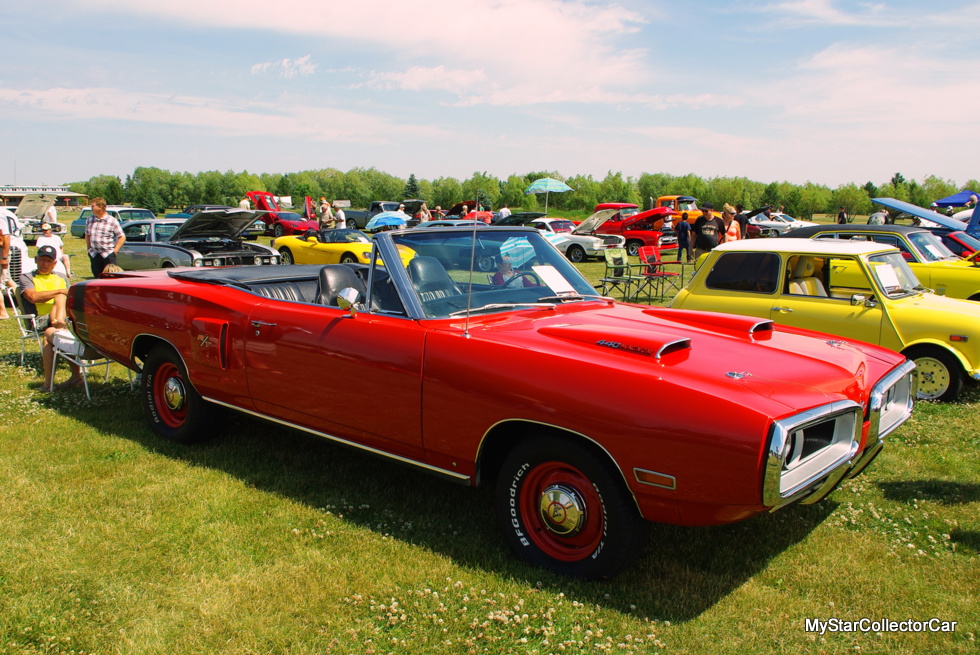 It's a happy ending if MSCC ever saw one.  
Jim Sutherland
CLICK HERE to Like us on Facebook
CLICK HERE to Follow us on Twitter
CLICK HERE to Follow us on Pinterest
Please re-post this if you like this article.